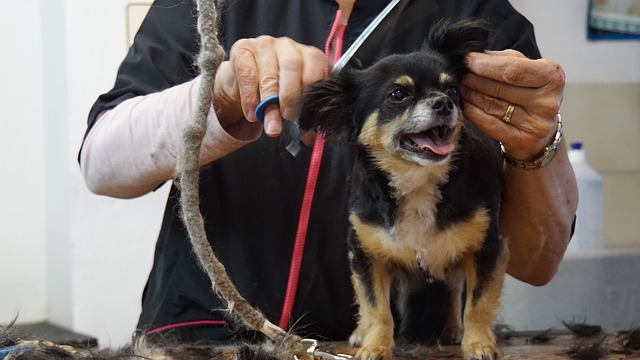 Disposal Of Waste In A Dog Grooming Salon 🐕
Disposal Of Waste In A Dog Grooming Salon 🐕: Dogs are truly man's (and woman's, of course!) best friend. Some even treat them as their own child or sibling. Because of that, dogs are very well taken care of by their owners. In fact, taking care of them even includes taking care of and pampering them in a dog grooming salon!
Now, as the owner of the dog grooming business, you already know this information, of course. And, it is your responsibility to make sure you adhere to the code which protects the welfare of animals. This certainly includes making sure of your business's working place.
How do you maintain the cleanliness of your business? Read on to learn more.
---
>>Download Now: Free PDF Business Owners Guide To General Waste Bin Services
---
A Bit About Waster
Before we continue with the discussion on the proper dog grooming salon waste disposal practices, let me share with you more information about Waster.
We here at Waster provide you with innovative solutions for you and your business's waste management and recycling needs. Furthermore, we provide flexible, 30-day contracts instead of the typical lock-in contracts, which proves to be better.
Click on the blue button to learn more.
---
READ: What To Put In Organic Bin 🍊
---
Dog Grooming Salon Waste Disposal: Best Practices
Making dogs look the best version of themselves is already a challenge in itself, but you also have to mind your place's cleanliness, as well. After all, cleaning up hairy "puppers" can leave your place dirty. This can result in your dirty business place turning off revisiting or potential customers.
So, it is best to share your investment on someone – or some company – that can help you with your dog grooming salon's waste disposal. Obviously, I am talking about contacting a waste management provider!
First Of All, What Type Of Waste Are There?
It is important to know what type of waste you can encounter in a dog grooming salon beforehand. That way, you can plan on cleaning up your place in advance.
The type of waste in a dog grooming salon includes products falling into recyclables (e.g., paper and cardboard, food waste, and plastics),  anything falling under general waste utilised by both humans and dogs, biomedical waste such as urine and faeces of dogs, and clinical waste such as needles, gloves, swabs, face masks, dressings, and swabs. Additionally, other waste includes sprays and shampoos to groom dogs which contain chemicals that can cause problems if not properly handled.
It is to be noted that clinical waste gathered from the dog grooming salon should be handled by a licensed waste management provider that can collect and transport waste to the designated disposal site.
Ways The Business Itself Can Do In Cleaning Up The Place
Along with acquiring the services of a waste management provider for the disposal of dog grooming salon waste, the business itself can also implement efficient ways to clean up their workplace.
Start by sweeping the place regularly. Naturally, grooming dogs can leave behind trimmed fur that reduces the attractiveness of your place, as well as compromising its hygiene.
Additionally, make sure to also check for dog hair on the drains to avoid clogging it. Dispose of the collected hair on the drain the same way you dispose of the hair when you sweep it.
Disinfect the place as much as possible. Use cleaners that can easily tidy up the place. In doing this, you remove the risk of both humans and dogs in acquiring diseases due to germs usually present in the place.
Eliminate the odour of dogs by purchasing air cleaners. The odour can be caused due to the presence of urine and faeces of the dogs. Now that I have mentioned urine and faeces, also make sure to dispose of both properly by putting them in leak-free containers with proper labels.
Who Can Help My Business With Dog Grooming Salon Waste Disposal Practices?
Of course, we, Waster, will pitch ourselves in! We offer our waste management and recycling services to different types of small and medium Australian businesses – dog grooming salons included. We will be in charge of collecting and transporting different types of waste you generate efficiently and properly.
Furthermore, we offer this to you with our flexible 30-day agreement that can prove even more beneficial for you than those that offer long lock-in contracts. And, if unavoidable problems arise, then you can easily talk to our friendly customer service team.
With our services, we will help maintain the cleanliness of your area. Additionally, we will help you cut the costs needed to practise efficient waste management and recycling methods.
Required By Law
There is a particular code in NSW that I would like dog grooming salons to know. The code, which is named the NSW Animal Welfare Code of Practice No 8 protects the welfare of animals in the care of grooming salons.
This code also mentions hygiene: a key part of our discussion. This involves sections like cleaning and disinfection, controlling and limiting pests, and, of course, waste disposal.
Some of the statements include (for further guidance):
Animal holding, bathing and grooming areas must be cleaned and disinfected at least daily to maintain the animals' comfort and control disease.
Faeces and urine should be removed promptly.
Cleaning and disinfecting agents should be chosen on the basis of their suitability, safety and effectiveness.
After cleaning, animal holding areas should be left dry.
Sustainable Salons
There is a program called Sustainable Salons wherein it was designed for the salon environment that rewards salons and gives back to the community.
Those interested can register and do their part to reduce their environmental impact! Zero waste has once again become much closer due to this program. Waster fully supports its cause.
Disposal Of Waste In A Dog Grooming Salon: Conclusion
Like in any other places, you must practice proper waste management and disposal in a dog grooming salon to protect the dogs, humans, and the environment.
You will need the assistance of a waste management provider; Waster will do just that!
Waster: Things You Need To Know
If you're looking for bin services, check our waste recycling shop and find the best deals in terms of pricing and services.
Also, please call 1300 WASTER (1300 927 837), or email us at enquiries@waster.com.au if you have any further questions.