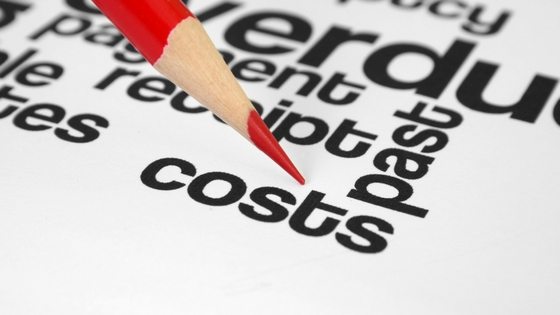 Waste Levy Queensland 2023: Does It Really Boost Recycling? ♻️
Waste levy Queensland ♻️: "In this world, only two things are certain: death and taxes." As stated by one of the founding fathers of the USA Benjamin Franklin, nothing is certain in life except for these two, especially the tax part.
---
>Download Now: Free PDF Business Owners Guide To General Waste Bin Services
---
No one can escape taxes, not even Australia's waste management process. The Queensland government introduced a levy on waste going to landfills.
This levy was implemented to encourage recycling, resource recovery, and landfill waste reduction. Another aspect was to decrease the cross-border shipping of waste from NSW.
Taking all of these into consideration, the main question to be asked is "Does implementing a waste levy in Queensland actually boost recycling?"
The ABC has spoken to people who argue it is just a way to raise revenue in the State and is simply a back-door tax.
What is a waste levy, first of all?
Before anything else, let me first explain what a waste levy is.
A waste levy (or landfill tax) is a form of tax that is implemented on tipping at landfill for general waste.
The reason why it was implemented is that it promotes the idea of recycling and resource recovery, reducing waste going to landfills, and waste reduction. It also serves to raise revenue for the State Government. Lots of revenue!
It can also raise revenue in a way that voters generally do not see.
In this article, let us get into more detail about the implemented Queensland waste levy.
More details about waste levy Queensland
The waste levy that the Queensland government introduced was implemented on 1 July 2019 – after years of zero levy on landfill.
The levy started at $75 per tonne and is expected to increase by $5 every year for the next four years.
The levy does not directly affect households, it only charges businesses in charge of disposing wastes to landfills.
Obviously, it is a real cost to businesses that may need to pass on cost increases (if they can) to consumers.
The primary payers of the introduced waste levy in Queensland will be the landfill operators, either local councils or private businesses. It is based on the amount of landfill disposed of in tonnes.
The applicable places, called the levy zones, cover 39 of the 77 local governments of Queensland, which encompasses about 90% of Queensland's total population.
As per the Queensland government, the levy seeks to do the following:
promote recycling
discourage and reduce the amount of landfill disposal
improve resource recovery practices
And, to also:
increase the number of recyclables for processing
facilitate industry investment in resource recovery infrastructure
Taking all of this information into account, let us weigh the pros and cons of imposing such waste levies.
Pros of a waste levy
To further elaborate, we will take a look at the known advantages of applying such a pricey waste levy.
Firstly, it greatly discourages landfill disposal. We all know that landfill disposal has been a major problem for the environment, and recycling or diversion is better clearly. To know more about how much recyclable materials find their way into landfills, read our blog here on how much recyclable items really end up in the city dump.
It greatly discourages landfill disposal, imposing such a hefty levy. In return, it encourages recycling more through the cost differential, or at least it is supposed to. Of course, issues arise if you can not actually boost recycling (i.e., if no recycling facilities are actually available).
According to the South Australian government "The waste levy has progressively increased since its initial introduction." Resource recovery significantly increased since the implementation of the waste levy in Queensland. They reported that from 2 million tonnes in 2003, resource recovery increased to 4 million tonnes in 2016. They also noted that waste sent to landfills saw a decrease of about 29 per cent from 2003 to 2016.
Second, it also funds and supports the local economy. It gives job opportunities, activities to clean up the environment, tax revenue, and other beneficial economic effects.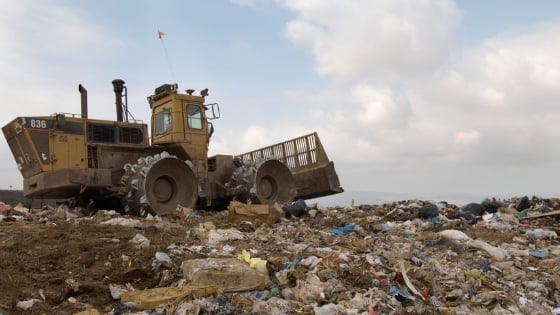 For every advantage, there is also a disadvantage. Next, we will discuss the negative impacts the waste levy has.
Cons of a waste levy
A major negative impact that the waste levy in Queensland is that it is a real burden on businesses if they can not avoid it through real recycling.
Did you know that every jurisdiction's waste levy varies? For example, as stated here, it costs 95$ per tonne in Queensland while in NSW, it costs 163$ per tonne. From these prices, you can see that some jurisdictions have cheaper levies than others and vice-versa.
As a result, some landfill operators unnecessarily transport waste to other jurisdictions to avoid or reduce the hefty levy costs. This has been a huge issue in recent years with trainloads of waste leaving cities like Sydney, travelling all the way north of the border to tip.
Lastly, it negatively encourages some to open up an illegal dumping sites. Obviously, as the cost of dumping legally increases, the chances of illegal options also arise. This, of course, can be seen in the area of illegal cigarette sales, as the price of legal cigarettes increases.
The Local Government of New South Wales (LGNSW) stated that since the implementation of the waste levy, there have been increasing findings of illegal landfills. Due to the increasing price of the waste levy, some find it better to do illegal means to alleviate the costs of dumping waste in landfills.
To sum it all up, the main cause of the negative effects is the waste levy being too pricey. It continues to increase yearly, with Queensland increasing $5 per tonne yearly.
Some improvements we want to see
There has been a clear lack of new recycling facilities built due to the levy imposed. We will wait to see what new recycling facilities are built in Queensland following the levy implementation.
One example we have covered in other blogs is nappy recycling. Other countries encourage nappy products recycling. However, they are never recycled in Australia as the facilities have not been built. Should this not be a great place to invest the money raised through a levy?
What we can get from this
As we have already introduced the pros and cons of having a waste levy in Queensland, you may ask yourselves "Does the waste levy actually boost recycling? "
It makes you wonder a tonne, right? Well, it depends upon how you weigh in the situation. Like any other situation, they always have positives and negatives in them. Whether the objective is really to boost recycling – or to boost State revenue through a hidden tax is up for debate.
You can opt to reduce your cost by boosting your recycling performance.
Waster: low-cost waste removal
As a business, you might have been looking for a low cost and reliable waste removal service. Luckily, Waster is here to help you with all of that!
We are to help you with all your recycling and waste management needs!
To check for prices, look here and inquire now! From cardboard recycling up to TerraCycle recycling boxes, we have it all for you here at Waster!
Contact us now at 1300 WASTER (1300 927 837) or email us at enquiries@waster.com.au
More on Queensland's waste levy
The implementation of not of a Queensland Waste Levy has been one of the hottest topics in the world of Australian waste management and recycling in recent years. It has attracted lots of media attention such as on the ABC (not always positive) show on the waste industry: War On Waste.
The lack of a Queensland waste levy has produced strange market anomalies in recent years, where the price of dumping at landfill has been much higher in NSW, south of the border. For example, in the Sydney metro region in December 2018, dumping waste at landfill carried a state levy of $141.20 per tonne. It now carries a levy of $146.00 per tonne this 2021-2022 period.
What is the major issue?
This huge difference in price can really impact business activity and the costs of doing business.
The Queensland Waste Levy has become a political hot potato in NSW as well as Queensland for some time now due to a number of reasons:
Waste companies in NSW (and even as far south as the Sydney metro region) have been shipping huge amounts of waste on trains across the border to dump in QLD.  This obviously helps them boost their profits in Sydney if they are charging their customers pricing reflecting a landfill levy of $163 per tonne.
This obviously creates huge inefficiencies due to the transport operation (not to mention, unnecessary pollution) and also impacts NSW tax revenue, etc.
A second reason people have criticised the lack of a tax is that it does not incentivise businesses to boost recycling. In other states, dumping at landfill is much more expensive than accepted recycling such as cardboard bins or commingled recycling.
There is, thus, less incentive for companies to put the effort required into boosting recycling without Queensland waste levy legislation in place.
Conclusion on Queensland waste levy legislation
At Waster, we have long seen the implementation of a Qld waste levy as inevitable.
It is important and should happen to counter the cross-border dumping and lack of incentive to recycle that we have seen.
It should always be remembered that this will be a real cost to doing business for small and medium businesses such as that Waster works with.
We firmly believe that the tax (and a Queensland waste levy is certainly a tax) should be spent on new recycling facilities and not be a money grab by the State Government.
One area we would love to see investment would be in a nappy recycling facility.