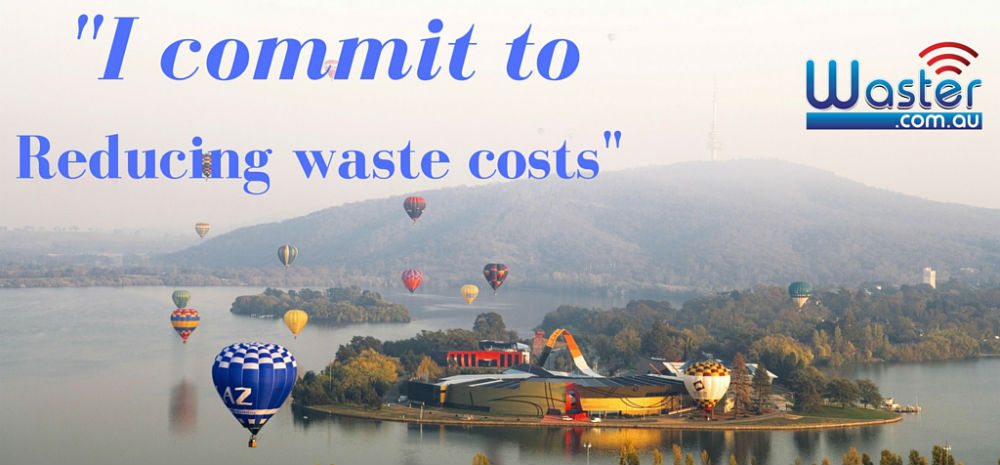 Waste Management Canberra 2020 🚯: 3 Tips To Save Your Business Money
Waste management Canberra: as it seems like we may soon be facing yet another Federal Election campaign in Australia (as of February 2020), Mr Waster thought it would be an opportune time to publish a blog post on our beautiful national capital. After all, given that they have to put up with pollies all the time, the least Canberra businesses deserve is low cost and reliable waste collection services such as recycling Canberra bins.
In this blog we will highlight three quick methods that small and  medium sized businesses and organisations who need to arrange their own Canberra garbage collection and Canberra recycling providers can easily put in place to save money and increase flexibility.
Also check out our step by step guide to Sydney waste management.
We will try to not be like a politicians election promises and get straight to the point. You can insert your own joke for the picture above – something to do with hot air and politicians should be fine! Here are those three easy to implement tips on organising rubbish collection Canberra for your business i.e. private bin Canberra collections:
Tip 1: Get a flexible contract for waste management Canberra to decrease your business risk
There really is not reason for Canberra based businesses to be signing up to long term waste management contracts in 2020 – unless off course the perceived stability such a contract offers them is seen as valuable. A long term contract for bin collection services really only benefits one party – and it is not the customer!
All Waster Canberra waste management and Canberra recycling agreements are on flexible 30 day contracts. That means that you can exit a contract at any time by providing us with 30 days written notice (and yes an email will suffice).
Our services are designed to be ongoing services – but can be cancelled for any reason.
Waster commits to only increasing prices once a year (as a maximum) unlike some suppliers who may increase them twice or more. After all, if our customers can leave us at 30 days notice, it is best not to treat them badly!
This means that when you sign an agreement for budget bins Canberra collection – it actually remains low cost – rather than an initial low Canberra bin hire price and then an unexpected price jump.
Tip 2: Compare your waste management Canberra rates online – get competitive rates for economy waste disposal Canberra
The Australian Capital Territory does not currently impose a waste levy (as of February 2020) on waste disposal Canberra at landfill to incentivise the Canberra recycling centre – as is done in other states and territories of Australia.
This means that waste prices are notably lower than in New South Wales, particularly cheaper general waste disposal rates than Sydney, Newcastle and Wollongong. That being said, it is only sensible for smart businesses to check the market as to competitive pricing for services.
Boosting recycling now will also protect your business against any future waste levy implementation -such as occurred in Queensland in 2019.
You can access up to date information from the ACT EPA through our waste resources page. This page provides useful links to relevant information and helpful resources for boosting your recycling and minimising your waste services costs.
For example, the Actsmart website is a very useful website providing sustainability tips and assistance for businesses and organisations in the Canberra region.
On waster.com.au – you can check all your service pricing for waste away Canberra collections in real time through our waste services online shop. You can compare the prices and also book online in a secure online transaction.
Your second option to compare rates and work out how much you could save is to request a free 24 hour free cost comparison for waste management Canberra services. Waster will reply to you in a guaranteed 24 hours detailing exactly how much you can save by moving to our flexible, customer focused model for capital waste Canberra bin hire pricing.
Tip 3: stop paying Canberra bin hire rental fees, hidden fees and add ons
The third step is make sure you are not subject to any hidden fees or costs you did not expect. For example, numerous waste collection services companies in Canberra charge additional fees on top of the collection fee. Charges could be described as site fees, bin rentals, environmental fees, admin fees or anything else really.
With Waster – when we say we provide economy waste disposal Canberra services – we make it easy to compare prices. We do not charge hidden Canberra bin hire costs such as rentals etc (when you have your waste bin on a regular collection cycle such as weekly, fortnightly etc).
If your current bin collection Canberra invoice includes charges like this, you really should consider finding a way to avoid them. After all, the Canberra waste collection charges can be expensive by themselves!
It is good to know that the Waster model does not have any additional charges. You can find a full listing of what is included in our collection charges on our waste pricing page but we can summarise by saying that you will pay exactly what you have signed up for and not a dollar more.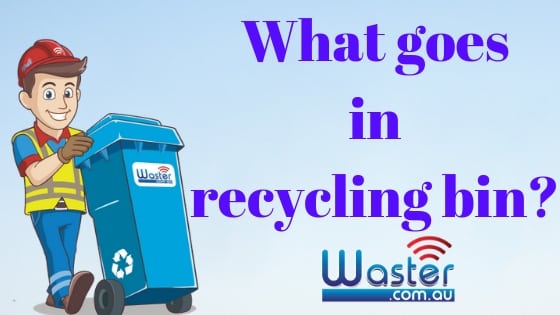 Waste management Canberra – where Waster operates.
Waster provides Canberra waste disposal services such as waste management Canberra at the following postcodes:
2600, 2601, 2602, 2603, 2604, 2605, 2606, 2607, 2609, 2612, 2614, 2615, 2617, 2618, 2900, 2902, 2903, 2904, 2905, 2906, 2911, 2912, 2913, 2914
We cover the following suburbs (please use postcode listing as master – the suburbs here listed are not complete listing) – Banks, Greenway, Bonython, Fadden, Erindale Centre, Kambah, Farrer, Curtin, Chifley, Forrest, Causeway, Canberra Airport, Fyshwick, Acton, Braddon, Ainslie, Aranda, Belconnen, Charnwood, Amaroo, Gunghalin, Casey, Crace, Mitchell and Franklin.
If you have any questions regarding where we service and if we can access your site – simply drop us an email or call our friendly customer service team. We are open from 8am to 5pm Mon to Friday.
P.S. If you are a Canberra MP who has recently lost your seat, you may be interested in using our secure document shredding service if you are cleaning you office!
For what we have learned from speaking to customers – see our blog on bin collection for small business. See our blog on garbage collection Canberra to be aware of potential restrictions.
For further details on all things waste management Canberra related – see our blog on Canberra recycling.