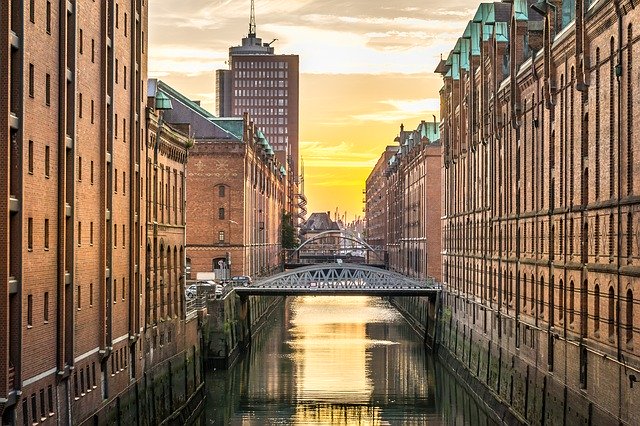 Waste Management Companies In Germany 🗺️
Waste Management Companies In Germany 🗺️: We always discuss the different problems Australia have in terms of waste management (and recycling) after China's ban on waste import. Therefore, Australians generally think that Europe, especially Germany, have better waste management and recycling practices.
But is the notion true? Or are Australians just overthinking it? Let us discuss everything here in this blog. Read on to learn more.
---
>Download Now: Free PDF Business Owners Guide To General Waste Bin Services
---
A bit about Waster
Before we continue with the discussion on various waste management companies in Germany and other parts of Europe, let me share with you more information about Waster.
We here at Waster provide you with innovative solutions for your and your business's waste management and recycling needs. Furthermore, we provide flexible, 30-day contracts instead of the typical lock-in contracts, which proves to be better.
Click on the blue button to learn more.
---
READ: General Waste Shredder ⚙️
---
Further Details On Waste Management Companies In Germany
Many consider Germany as the best recycling country in the whole world. They have the best recycling rate in the world. In fact, Germany – along with the second, third and fourth best recycling countries – manage to recycle their municipal waste by a rate between 52 to 56 per cent.
Australia, on the other hand, is not doing bad, per se. In fact, in my personal opinion, Australians are doing quite alright. But that is before China banning the import of solid waste in early 2018. With the ban happening, it really exposed Australia's fault in waste management – recycling, to be more specific. Gone are the days wherein the immeasurable weight of waste Australia produces get sent to China.
However, we can argue that this gave Australia ways on how to strengthen waste management and recycling practices. Australia still has a long way to go, though. One report, according to Kids News, stated that Australia is only 21st in recycling globally. Additionally, the report also stated that Australia has a recycling rate of 41 per cent, a tad bit less than the above mentioned.
How does Germany do it?
Waste management companies in Germany (of course, along with the local councils) all have ways to encourage recycling. This includes easing the recycling process, not making things complicated, so to speak. Additionally, Germany has an excellent waste subsidy scheme and financial incentives, as well.
Conversely, waste management companies in Germany charge more when their customers or households produce more rubbish and collect bins more frequently. But recycling is greatly encouraged as they made it free. So, that speaks volumes on how Germany takes recycling very seriously.
And, to top it all off, the local councils are keen on their recycling goals or objectives. That is something Australia should try to emulate and integrate into the 2018 National Waste Policy to see improvements come 2030 or earlier.
Things to take note of
I recently read a well-written article on Manly Food Co-op written by Yvonne Pflieger which states the following:
Keep in mind that Germany has about 3.5 times the population of Australia (82m), but Australia is about 22x larger (7.7m square kilometres vs. 0.357m square kilometres):
Germany generates about 6 million tons of plastic waste per year – 1.4m of these were plastic packaging. [In comparison Australia generates 0.66m tons per year.]
The majority of this plastic waste comes from households (5 m tons), 1 m ton is manufacturing industry generated. Out of this,

1.4 m tons are being exported,
3.1 m tons are being incinerated to generate energy,
only 1.5 m tons are being recycled (about 25-30%).

This means though that a whopping 70% of this plastic waste is NOT being recycled [the number is higher in Australia at 80%].
And worse the amount of plastic waste generated by households has more than doubled in the last 20 years (from 1994 to 2015)!
Looking at takeaway cups as a single waste stream, Germans consume 2.8 billion takeaway coffee cups per year [in Australia that is over 1 billion cups]
Food waste is also an issue despite most regions having an in-house compost, so 18 million tons of food waste still ends up in landfill on a yearly basis. [It is 5 m. tons in Australia as per OZHarvest stats].
What does this mean?
Not taking away the fact that Germany is the best recycling country in the world, it is still important to note that there are some corresponding reasons why they recycle as good as they do. And those reasons are well-stated above.
It simply means that even though they recycle a good amount, they still produce high amounts of waste – plastic, to be exact. As a result, we can say that every country has its own problems with waste and should implement effective ways on how to reduce it.
But we can also look at it this way: even though they produce significant amounts of waste, waste management companies in Germany are taking significant steps to reduce and repurpose them. The main point, that Australia should emulate the German way of recycling, still stands.
Implementations Australia could do to emulate waste management companies in Germany and all of Europe
Australia (specifically local councils and households) could learn a lot of things from Germany or Europe as a whole to promote recycling. This can include the following:
Charging bins based on weight – This will lead to waste reduction and recycling promotion. After all, no one wants to be charged more for their waste, right?
Tax waste going into landfills – We can already see some of these happening, namely waste levies. This way, like the first on the list, this will encourage (or force, it is up to you on how you want to look at it) people to take recycling seriously.
Incentivise recycling – As mentioned above, Germany excels in incentivising its people to recycle. Australia should do that as well to promote recycling.
What about Europe?
In this section, we will talk about EU waste management practices. How do they fare with Australia and the rest of the world?
Many would think they are doing better than Australia. After all, major worldwide waste management companies in Australia originated in Europe. Examples include Remondis and Veolia.
According to Eurostat, the EU landfilled 46.6 per cent of waste while recycled 36.7 per cent of it in 2016. They also stated that the EU generates 5.1 tonnes of waste per person. But even with this significant amount, the EU still treated 52.6 per cent of its waste, either by recycling, backfilling, or energy recovery.
Waste management companies in Germany: conclusion
We can conclude that waste management companies in Germany, overall, do a good job in recycling. Australia, on the other hand, could do better to improve if the country hopes to meet its goals come 2030 or earlier. But as such, no country is perfect. We must, therefore, do our best to reduce, reuse, and recycle as much as possible.
Watch our helpful video that gives an outline for businesses to follow and save money through recycling:
Waster: things you need to know
If you're looking for different bin services, check our waste recycling shop and find the best deals in terms of pricing and services.
Also, please call 1300 WASTER (1300 927 837), or email us at enquiries@waster.com.au if you have any further questions.