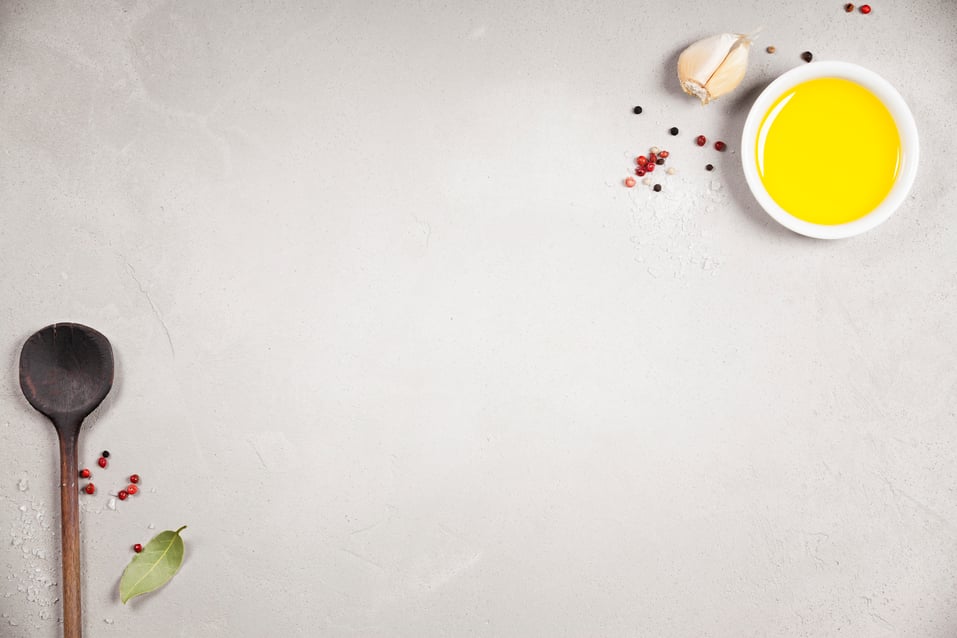 Waste Management Cooking Oil 🛢️ – Proper Disposal
Waste Management Cooking Oil 🛢️: For as long as we can remember, cooking with oil has been a part of our lives. This applies to newbies who want to learn the basics of cooking or to the seasoned cooks who can whip up a superb meal. But, what many do not think about is the proper disposal of cooking oil; failure to dispose of cooking oil can cause problems. How can we properly dispose of cooking oil? Continue reading our blog to learn more.
NOTE: For cafes and restaurants, you can usually avail a FREE cooking oil recycling service with the company Auscol. Basically, they collect used cooking oil from the aforementioned places, which also includes fast-food chains and food manufacturers. The used cooking oil is then recycled into either stockfeed or bio-lubricants.
---
>Download Now: Free PDF Business Owners Guide To General Waste Bin Services
---
A Bit About Waster
Before I discuss the best cooking oil waste management practices, let me share with you more information about Waster.
We here at Waster provide you with innovative solutions for you and your business's waste management and recycling needs. Furthermore, we provide flexible, 30-day contracts instead of the typical lock-in contracts, which proves to be better.
Click on the blue button to learn more.
---
READ: Chicken Feathers Waste Management 🐔
---
Best Cooking Oil Waste Management Practices
Cooking oil is mass-produced all over the world because it is something people use every day. This, in turn, can lead to environmental problems if cooking oil – either used or unused, depending on the situation – is not disposed of properly.
The main problem with this is water pollution. Oil, in particular, is one of the most common types of waste that significantly contributes to water pollution. When improperly disposed of into plumbing and piping systems, bodies of water, or land, it can harm the fish, birds, other animals, plants, and humans that go near it and intake it. Additionally, it is an offence that can be met with the appropriate sanctions, as there are regulations that prevent dumping waste into the bodies of water – oil included.
So, it is in our best interest to see that cooking oil be disposed of properly through effective and efficient waste management practices.
In the meantime, while reading this, you can also check out our blog on commercial waste removal services in Gold Coast.
Proper Disposal Tips
We all should remember these tips for the proper disposal of cooking oil:
1. Never throw cooking oil down the drain
You might be looking for the best possible way to throw you cooking oil as to let it not bother you inside residential or commercial setting; as a result, you resort to throwing it down the drain. Never do that! Doing so will clog sewer pipes and will result in the whole neighbourhood suffering the consequences of your actions, especially if you are a business that involves using a lot of cooking oil (e.g., cafe, restaurant, fast food, etc). Solidified oil in sewage systems is always a problem!
2. Seal cooking oil properly in a container before disposal
The best waste management practices for all types of waste always involves proper sealing. This also is true for cooking oil. You can properly do so by storing the used cooking oil in boxes, cartons, or any other containers deemed recyclable. Furthermore, seal it tightly as to not let the oil leak out and throw it in your general waste bin.
3. Compost
One of the best things you can do to your used cooking oil is to include them in your compost pile. If you did not know, they make for good compost because earthworms love it. As a result, you do everyone a favour when you include it in your compost pile because doing so is environmentally friendly. Take note that you should do your proper research when you do decide to compost your cooking oil. Failure to do so may result in you putting too much cooking oil. When you put too much cooking oil, you will attract too many earthworms, resulting in "hydrophobic barriers" being formed. Having hydrophobic barriers means constricted air and water flow for the ground.
4. Reuse it
In a lot of people's minds, this is the best way to avoid improperly disposing of cooking oil. Cooking oil can be used several times, provided that you used the oil for food like cooking potatoes or vegetables. Conversely, if you used it for cooking fish and meat, you should dispose of it, instead. Check the cooking oil's condition first if it is fit to use for cooking.
Recycling Cooking Oil As A Waste Management Practice
Now that we have covered some tips in disposing of cooking oil, is it possible to recycle it? Is recycling cooking oil an effective waste management practice?
Apparently, it is!
Cooking oil has many uses. Even the used ones have a lot of benefits, they are therefore considered as valuable resources. So, you can expect that there are available and free collection services for used cooking oil.
You can check Recycling Near You if you live and work in Australia and want to recycle your used cooking oil.
Converting Cooking Oil To Biodiesel
Good news: you can convert used oil into biodiesel, which is mainly composed of vegetable oil or other fats combined with alcohol. It is environmentally friendly, as it is less damaging than that of petroleum and emits less harmful greenhouse gases when converted into fuel for vehicles.
But, aside from biodiesel or biofuel, it can also be turned into many different products such as soaps, detergents, animal feeds, and more.
Cooking Oil Waste Management: Conclusion
Before anything else, do not throw your used cooking oil in the drain! You can search for many ways on how to dispose of cooking oil (such as this blog) properly, without harming the environment. You have a wide array of options to choose from in dealing with your used cooking oil.
Additionally, you can also to choose to recycle and turn it into biofuel with proper coordination with your local council (if a collection service is available) and research.
Meanwhile, you can also check our video on our grease trap cleaning services:
Waster: Things You Need To Know
Is your business looking for waste bins? Check our waste recycling shop and find the best deals in terms of pricing and services.
Also, please call 1300 WASTER (1300 927 837), or email us at enquiries@waster.com.au if you have any further questions.