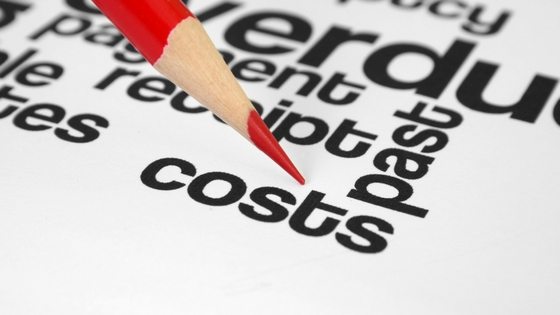 Waste Management Costs 2023 💰 – What Can Small Businesses Expect To Pay?
Waste Management Costs in 2023 for small Australian businesses 💰: Have you ever watched that old TV show Antiques Roadshow where no matter what family heirloom people are talking about, all they really want to know is what it costs?
---
>Download Now: Free PDF Business Owners Guide To General Waste Bin Services
---
Waste management costs for businesses
In today's blog, we will get straight to the point and cover what waste management costs a small business can expect to pay. We will cover two business types: an office-based business, first and foremost. And, for the second type, we will cover small cafes. This is of extra importance given the environment of rising costs in Australia.
In this blog, we will assume the businesses are based in Sydney. But of course, a similar study could easily be done in our waste shop! Prices in Sydney for waste collection tend to be higher than in other capital cities.
What can a small business expect to pay in commercial waste management collection costs in 2023?
Our first example is for a small office-based business in Sydney.
Most offices will produce quite simple waste streams such as cardboard/paper. This encompasses commingled recycling and a small amount of general waste. For a small office, we would like to suggest the following bin sizes:
a 240-litre general waste bin collected weekly,
240-litre commingled recycling fortnightly, and
240-litre cardboard and paper bin collected fortnightly.
In February 2023, the waste management cost for these services on a monthly basis is less than $200 per month.
If your office also requires confidential shredding services, you can arrange a 240-litre confidential paper bin for $31.50+ GST per collection.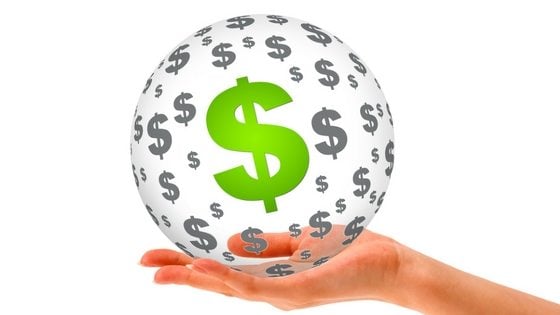 Our second example is for a small cafe in Sydney.
You can take a look at our blog on waste management services for cafes here.
A cafe will likely produce significantly more rubbish than a small office-based business; and, the bins will be heavier, so pricing will be higher for general waste. We have used the example of 660-litre bins as below:
660-litre general waste bin collected weekly,
660-litre commingled recycling fortnightly, and
1100-litre cardboard and paper bin collected fortnightly.
InFebruary 2023, the waste management cost for these services on a monthly basis is slightly higher. Please check in our online shop.
Your cafe will also likely require grease trap services.
In Sydney, we can provide scheduled services for $0.21+GST per litre. If you have a 1000 litre grease trap on a quarterly cycle, annual liquid waste management costs will be $840+GST.
Conclusion
You can easily work out your commercial waste management collection costs in our online waste portal. Of course, you can give us a call if you are booking numerous services and we can put together a package for you.
Check out our blog on cafe grease trap cleaning if you would like to avoid unpleasant issues.
Small business waste management: how to save money
Small Business Waste Management: the waste and recycling industry has had a lot of bad press in recent months such as the Four Corners expose (see our blog on waste collection service) of practices in the New South Wales disposal industry.
In recent years, major small business waste management provider JJ Richards has seen its contracts investigated by the ACCC and a ruling has been made. This ruling should be seen as good news for small business waste management customers as unfair clauses and practices such as rollover clauses, unfair prices increases, etc. have been criticised and ruled as non-binding.
Waster offers a real alternative to small and medium Australian businesses as we specialise in small business waste management. We provide all services on flexible 30-day agreements. If the services no longer meet your requirements, you can simply cancel by providing us with 30-day notice (no questions asked). You can check all of your services and prices by clicking the blue button below.
Small business waste management: ACCC rules on unfair contracts!
The ACCC has recently ruled on small business waste management contracts used by JJ Richards. According to the Sydney Morning Herald, " The competition watchdog's first small business unfair contracts action has ended in a Federal Court declaration that eight terms in the standard-form contract used by waste management firm JJ Richards & Sons are unfair and void."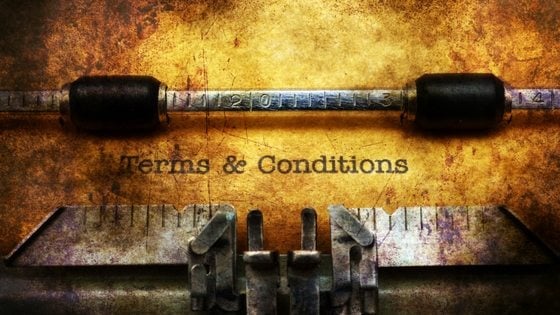 "A significant proportion of the 26,000 contracts entered into or renewed by JJ Richards since November 12, 2016 are thought to be impacted by the case. 
"The declaration found unfair terms in JJ Richards' contracts, including terms having the effect of locking customers into five-year contracts with only 30 days to cancel the contract before the end of the term, allowing JJ Richards to unilaterally increase its prices, and granting JJ Richards exclusive rights to remove waste from a customer's premises."
Take a look at our blog on whether you should sign a long-term waste contract in waste management in Melbourne.
How to reduce waste management costs for your business in 2022 and 2023
all small and medium businesses, and of course, not-so-small businesses want to minimise their costs whilst improving the quality and reliability of their supply.
As the waste collection and recycling services is a major cost for many companies throughout Australia, this is a good place to look to seek to achieve savings.
As waste levies for dumping at landfill seem to only move in one direction – and that, of course, is upwards- how reducing commercial waste management collection costs for your business can be vital for your financial success.
The recent introduction of a $75+GST per tonne levy in Queensland is a real impediment to business and acts as a tax on doing business.
Annual rate increases compound every year
Warren Buffet famously said compound interest was one of the greatest forces in the world. I am sure he did not mean waste collection fees, but the same concept applies. What was once a low cost for your bin collection – can over time become very costly.
Many waste customers will be currently receiving notification from their garbage collection company that their current rates will be increasing from 1st July.
In many cases, the proposed increase will not be small (i.e., it could be as much as 10% or more of your total cost). Another annoying aspect of these increases is that often the customer did not expect them and can sometimes feel powerless (i.e., "What can you do about them as all the waste companies will be the same").
Of course, every waste management company in Australia face increasing cost bases just like any other business and some aspect of this cost increase must be passed on to customers to ensure their business is sustainable. However, Waster believes that often the smaller end of the customer spectrum receives the brunt of any price increases. In other words, their increase each year is more than many big customers face who operate well-resourced procurement teams designed to obtain lower prices.
An answer to how to reduce waste management costs for your business needs to really look at why your costs are increasing. Is it due to heavy bins? Or, is it because of a new waste levy? Are you simply paying too much?
We have covered the annual uprate process in previous blogs and provided links to Government levy websites that provide useful info about cost increases.
Compare your prices in 2022 and 2023
The easiest and quickest way to compare your prices to the market is to jump on Waster.com.au and check our pricing pages – the only place to check waste prices online in Australia.
You will find comprehensive pricing for all bin sizes, schedules and industry types such as general waste, commingled recycling, cardboard, sanitary, etc.
This will give you a good indication as to whether you are paying too much Additionally, this will also provide you with some steps on how to reduce your waste management costs for your business!
You will see the pricing in real-time and know that there are no hidden extras. All pricing is provided on a flexible 30-day contract basis. As a result, you are never locked into a contract that does not suit you. The price you see is what you pay; there are no additional rental, environmental or other charges hidden in the small print.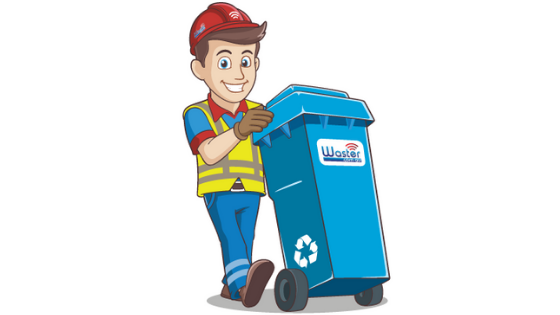 We have been able to save many customers as much as 40% of their annual bill (save money on waste management) whilst offering improved service and flexible contracts.
All our prices are valid post-July 1; so you will not receive any nasty surprises in the next few months. We generally adjust our rate card on the 1st of July each year.
How to reduce waste management costs for your business in 2023
You can also avail of our free 24-hour cost comparison where within 24 hours, our customer service team will come back to you with a documented analysis of the exact saving you will receive. This is at no obligation to you.
We look forward to helping you save money and boosting your business profits in the new financial year!
Waste management fees
If you are a smart business owner, getting the best-priced services is vital to your ongoing profitability and business survival. Waste management fees can represent a sizeable cost for many businesses. And so, it is prudent to keep a close eye on how much you are paying.
In this part of the blog, we will cover the annual increase in pricing. We will also ask what sort of price increase or increase in waste management fees would most Australian business owners expect to see in at time of updating this blog with the latest info in March 2021.
Waste management fees: what sort of increase in bin expenses can you expect in February 2023?
You may have received a price increase letter from your bin collection company detailing increased waste management fees. And, you may be wondering how this increase is calculated.
We will cover a number of points below.
Commingled recycling
The Australian recycling industry has faced a crisis due to China not accepting further shipments of low-grade recycling. This has led to some local councils even ending their commingled recycling service completely.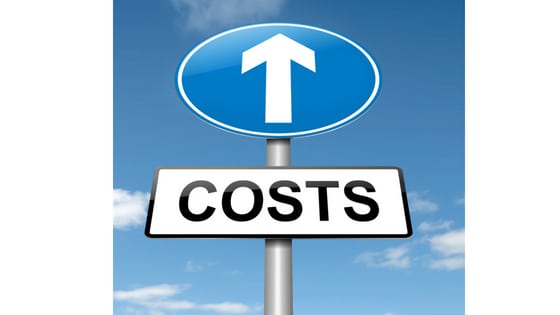 It has also resulted in companies increasing the price of commingled recycling services. In some areas such as Brisbane, commingled bins will almost be the same price as general waste.
Your contract
You need to take a good look at your waste contract if you have signed a multi-year contract with a waste management business.
These contracts often allow the supplier to increase costs as they so wish.
If rates greatly increase, you really have to be open to having a discussion/argument with them regarding the prices.
Landfill levies
July 1st is usually the date that State Governments increase the landfill levy (i.e., the tax on dumping general waste at a landfill).
Whilst this levy is supposed to incentivise recycling, it still is a real cost to businesses.
For example, from 1st July 2018, the NSW levy impacting Sydney increased from $138.20 per tonne to $141.20 per tonne. In 2010, the levy was only $58.50 per tonne!
Qld levy introduction
Whilst Queensland has not introduced a waste levy yet, they introduced one in early 2019 – of $75 per tonne.
This will clearly have a sizeable impact on waste management fees for all businesses in QLD.
Considering the weight of bins for waste management costs
Basically, the heavier your bins are on average, the more your costs will increase.
This is because the cost to dump at a landfill is based on the weight. This means that the heavier it is, the more expensive it becomes.
Extra fees and charges
You should check whether you are paying any additional fees such as delivery fees, site fees, bin rentals or environmental fees.
Conclusion
Waster aims to keep as many prices as flat as possible in 2023.
Our business intention is to help small companies minimise their waste and recycling costs. And, flat pricing is a large part of that effort.
Garbage removal services prices
If you are a business owner, or the person responsible in your organisation for organising bin collections and recycling (whether an office manager or warehouse manager etc), you are probably asking yourself whether it is worthwhile moving suppliers for garbage removal services or is it a question of the grass is greener far away.
You may have been with your current waste company for many years. Or, you may be new to the business. We will cover a number of key things you will want to question when considering signing a waste management contract in this part of the blog.
In many cases, shopping around and comparing different suppliers can get you better garbage removal services prices.
Waster is an Australian waste management company dedicated to delivering excellent customer service to small and medium businesses. We operate on flexible 30 days contracts and focus on the reliability of services, low prices (the best garbage removal services prices) and strong account management. We operate in all major Australian cities including Sydney, Melbourne, Perth, Brisbane, Canberra, Adelaide, Newcastle, Geelong, Gold Coast, Hobart etc.
They all make you sign a long term contract for garbage removal services prices
If a rep from a waste company comes to visit your business, they will seek to get you to sign a multi-year exclusive waste management contract. You should think about whether or not you really want to do this. Of course, you want a reliable and dependable company to pick up your bins each week but you should certainly read the small print (Waster is the best-reviewed waste management companies in Australia).
Waster believes that tying customers into long term contracts are not in line with our customer service ethos. If a customer wants to leave us for whatever reason, they should be able to. All our agreements are on flexible 30-day terms. This ensures we continue to deliver high-quality service and keep costs down (low garbage removal services prices). At the end of the day, if a customer can leave us at 30 days notice, we need to deliver good service to prevent that.
The reliability does not change
The difference with Waster is that a) we do not operate landfills and b) we have a much wider variety of trucks to choose from.
We do not operate landfills. This means we have no incentive to prevent you from increasing recycling (which is usually cheaper) and hence inflate your costs. We seek to reduce your total costs as we have no financial benefit in dumping at a landfill.
If a service provider is not reliable, we can simply swap them for another provider. Bear in mind that certain providers are better at different waste streams. We will get the best provider for your waste and recycling streams such as commingled, etc.
They will all try to increase your waste management garbage removal services costs
If you sign a long term contract with a waste provider, you need to be careful about the small print concerning two areas: rollover clauses and whether they can increase your garbage removal services prices unilaterally.
In recent years, decreasing volumes in the waste market (basically lots of truck companies and decreasing amounts of waste) have seen companies increasing customer prices 2-4 times per year. Furthermore, if you have a long term contract, there is not much you can do about it.
Waster has no incentive to aggressively increase your garbage removal services prices as customers can leave on 30 days notice!

There is never anyone to phone to get an answer
Waster is focused on customer service and dedicates resources to our help-centre, ticketed email help-desk, as well as providing phone, mobile and text correspondence. If a bin collection is missed, simply contact your account manager by your preferred method and we will get your issue sorted as soon as possible.
Rubbish remover services info
Rubbish Remover: Waster caters mostly to small and medium Australian businesses, delivering waste and recycling bin services. One thing we certainly have a keen understanding of is the challenges and rewards people face when running a small business – whether it is a startup or a more established business. We speak to small business owners and operators every day and so have no real excuse not to!
Waster delivers waste and recycling services (such as rubbish remover) to small and medium businesses throughout all metro regions in Australia. You can check your required services and book online through our online waste shop today. Have complete confidence with our flexible 30-day agreements and no rollover clauses.
What a rubbish remover can learn from small businesses
The most important things we can learn from starting a new business are as follows below. Please contact us with any suggestions:
It is a marathon, not a sprint
When you start a new business – it is important to remember that it is not a roller coaster. It is easy to extrapolate how yesterday went – i.e. if yesterday was great you can think the future will be plain sailing – and of course vice versa. It is vital to think of the long term i.e. view the business over a number of years by doing many small and good things. Remember that it can take a number of years to build a successful business.
Customers can be demanding
We all know customers can be demanding – but sometimes it can be tough. It can be a bit like goldilocks and the three bears – i.e. too hot or too cold. However, you have to remember that you only have a business to serve these customers – and to make life better for them.
Getting paid is not as easy as you expect
We all know cash is king – but making the sale is not the end of the job. Getting paid for it is also sometimes difficult! You need to focus on cash flow and have decent procedures like invoicing in place (see our blog on waste services invoices.)
It takes longer to break even than you may expect
I have heard people say they want to take a good salary in 6 months – however, reaching financial stability and profitability can be a longer journey than you would like.
You have to enjoy it or at least not get too stressed!
Remember why you started your business in the first place. One reason was for your personal happiness and fulfilment. This can be hard to remember in those tough few months – but you need to focus on it as otherwise, all the things listed above can get to you!
Check out some great motivational reads here for anyone thinking of starting a new business.
Waste management price list
When it comes to arranging bin services for your business, it can sometimes be very tricky to get an accurate waste management price list. Just a simple table that will set out what you will pay for the bin collections that you require.
Often, when you call a waste management company, they will want to come and visit your site before they will provide a quotation. Of course, to get this pricing, you will also need to sign up for a multi-year contract of 2 or 3 years in length.
If you have had waste services for your business in the past, you will also know that often the price you pay in a few years has no relation to the prices that were on your original contract.
Waste management price list
By visiting the online portal (the blue button we always mention), will be able to get accurate pricing and costs for your services,
For general waste, select the bin size, then pick your location, your business type and how often you would like the bin emptied.
You will be presented with the price.
For example, for a cafe in Sydney requiring a 240-litre general waste bin emptied every week, the price per collection is $21.00+GST per collection.
What is included?
At Waster, we do not charge bin rentals, site fees or extra costs.
We try to keep it as simple as possible so you can have the confidence that the price you are quoted is the price that you will pay.
If your bin comes in heavier on average than we have agreed, we will come back and speak to you about the weights after a couple of months.
How does it change each year?
Pricing usually changes once a year – at the same time as the state levies are increased.
As we operate on flexible 30-day agreements, we aim to keep pricing as flat as possible year on year.
Remember that…
At Waster, we always provide a clear and open waste management price list.
If you would like us to provide a cost comparison for your current waste management invoice, please upload it here.
Business garbage collection
When we speak to many new customers who have just started in business and require business garbage collection, they are often surprised that the local council does not provide this service.
There is often a belief that the council will provide the service in the same way that they provide collections for residents every week.
In this section, we will look at why councils in Australia generally do not provide business garbage collection. Also, we will discuss if this is a good thing or not.
Do councils provide business garbage collection?
In some cases, they still do – though this is being phased out in many areas.
Some councils will still offer trade waste services for local businesses. However, there may be a threshold over which you need to arrange private commercial services.
Some councils for example will only empty a 240-litre general waste bin once a week or a similar level. For example, the North Sydney council provides a trade waste service to local businesses.
We always recommend that you check with your council as to whether they provide this sort of service before arranging bin services.
Is a council service always cheaper?
The answer is no. You will need to check pricing with your local council. For example, the North Sydney pricing as stated above is competitive with what Waster would offer to you.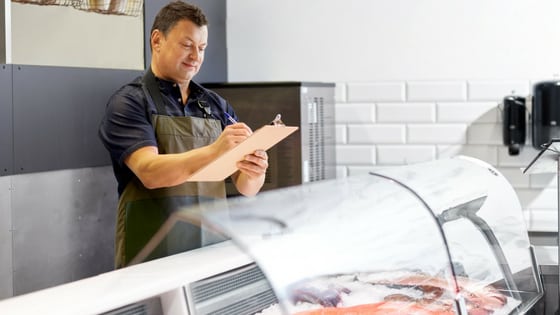 In the case of a 660-litre bin, Waster is c.15% cheaper than the pricing quoted by the council.
Would council provision be better than private garbage collection?
This question really comes down to your view on whether the public sector or private sector provision of services is better.
On first look, a council service that provides waste and recycling to all residents and businesses would likely be more efficient as they would serve more sites in a local area.
It should be remembered that nearly all councils now outsource their waste collection to private companies through tender processes. This is because it saves council money on running a truck fleet and also lets a private business make optimisations to save money, etc.
Private business garbage collection enables competition in the market and gives customers a range of suppliers to choose from.
If you have had a bad experience with one supplier, you can change to another!
Thinking on waste costs
Whether public or private services or a mixture of the two is better, it really comes down to your view on the economy and how large a role the public sector should have.
It is always worth checking if your local council can provide a competitive business garbage collection service.
We believe that you should shop around before making any decision. A super useful business that we have discovered recently helps small businesses with their pricing – check out ValueCulture here.