Waste Management Hobart: How To Arrange Tasmania Services In 2019!
Waste management Hobart: if your business is based in the greater Hobart region or also in major Tasmanian population centres such as Devenport, Burnie or Launceston, Waster.com.au can certainly provide you with easy to access waste management and recycling services at a great price. We know how much stress ensuring your bins are collected on time and at a reasonable price can cause for busy small and medium business people – our easy to use online model and excellent customer service will take that stress away for you!
Through our waste resources page you can find useful information to help your business recycle more and reduce costs. You will also find links to up to date Tasmania EPA pages where you can check latest waste policies.
What waste management Hobart services do we offer?
Waster offers comprehensive waste management services for your Tasmanian business. Our services provide a complete online solution covering General Waste, cheap cardboard collection, commingled recycling, sanitary bins, medical waste disposal, grease trap cleaning, organic waste and confidential paper disposal.
You can check all prices and service details through our online waste shop and have complete confidence that the price you see is the actual price that you pay.
You can check some recent blogs we posted covering areas such as which is the right wheelie bin size for your business and the basics of putting in place a waste management plan for your site.
Waster operates a transparent and honest pricing model based on flexible 30 day contracts – you can exit at any time by providing 30 days written notice for any reason (or no reason at all). We believe this model puts an end to long traditional contracts with unwelcome rollover clauses etc.
Where do we provide services in Tasmania?
Waster provides services throughout metro Hobart as well as in the north coast of Tasmania, in Launceston, Devenport and Burnie. The pricing for all of Tasmania is the same. You can check out a map detailing our service area here.
We service locations in the following postcodes: 7320, 7307, 7310, 7000, 7004, 7005, 7007, 7008, 7009, 7010, 7011, 7012, 7015, 7016, 7017, 7018, 7019, 7021, 7025, 7050, 7052, 7053, 7054, 7055, 7170, 7248, 7249, 7250, 7252, 7258.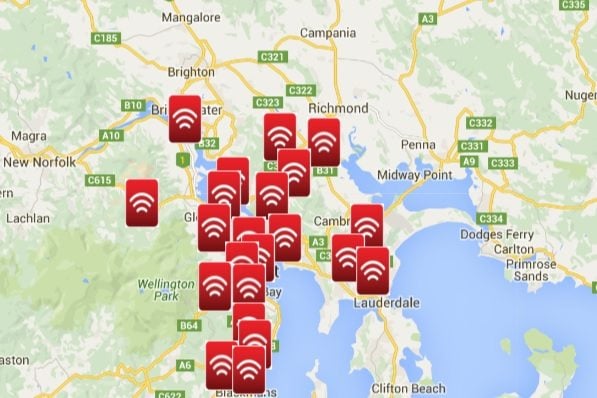 What are the terms and conditions?
Waster operates a very simple and clear pricing policy. You can find all our terms and conditions here but the most important things to note are:
A. No lock in contracts – all contracts are on flexible 30 day terms – you can exit at any time by giving 30 days written notice. If you cancel within 12 months there is a small bin removal fee of $75 per bin (capped at $250 for four or more bins) – this is waived after 12 months.
B. No additional fees such as rental, site fees etc.
C. Price adjustments kept to a minimum and usually once per year (on 1st July).
D. We also offer significant discounts for larger customers – i.e. if you have more than one bin on site and for regular collections. This is to ensure your rates stay competitive.
How to check prices and book Tasmania waste services in 2018?
As a prospective customer in Tasmania – you have two easy ways to check the prices that your waste management service would cost. Option one is to simply jump online and check out the rates in our online waste services shop. These are the prices you would pay with no hidden extras.
The other option if you already have a waste management Hobart supplier – submit a request for a free 24 hour cost comparison. Waster customer service will calculate the cost you will pay under Waster vs your existing supplier. Check out our recent article on Darwin waste management.