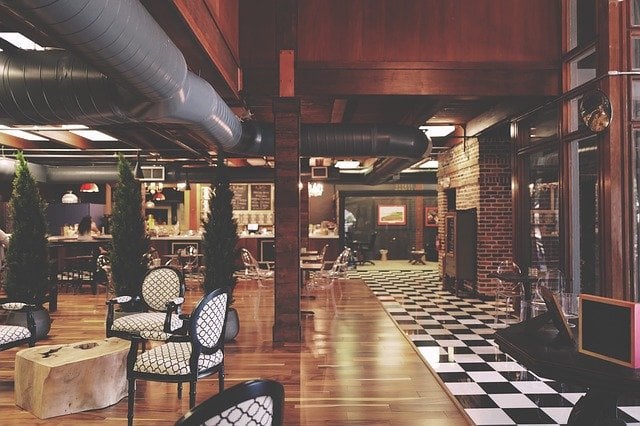 Waste Management In The Hospitality Industry 🏨
Waste Management In The Hospitality Industry 🏨: Many consider the hospitality industry (e.g., hotels, restaurants, pubs, clubs) as the number one producer of waste. Although this may seem unnoticeable in the past, many green environmentalists have now been much more vocal than ever, calling every industry out regarding their poor sustainability practices. This, of course, includes the hospitality industry. Correspondingly, the hospitality industry has come up with ways to reduce their waste and implement the best and sustainable waste management practices.
Now, if you plan to start a hotel, restaurant, pubs, clubs, or anything under the hospitality industry, you should first read this blog. This will help you start off your business the proper way. Read on to learn more.
---
>>Download Now: Free PDF Business Owners Guide To General Waste Bin Services
---
A bit about Waster
Before we continue with the best waste management practices in the hospitality industry, let me share with you more information about Waster.
We here at Waster provide you with innovative solutions for you and your business's waste management and recycling needs. Furthermore, we provide flexible, 30-day contracts instead of the typical lock-in contracts, which proves to be better.
Click on the blue button to learn more.
---
READ: How To Get A Food Waste Bin 🥘
---
The best hospitality industry waste management practices
Although we may enjoy the resources we consume through the services of the hospitality industry, we should also take note that we waste a lot of resources, especially food, in the process. Browsing through the ineedachef article, they stated that over 5 million tonnes of food end up landfilled in Australia. Furthermore, the Australian government said that food waste costs us so much! Specifically, it costs us 20 billion dollars each year. That is a lot of money!
So, we will now take a look at the UK's hospitality industry for reference. The hospitality industry waste statistics are as follows (courtesy of Open Access Government):
Hotels — produce 289,700 tonnes of waste each year; this includes 79,000 tonnes of food waste (9% of total food waste from the sector).
Pubs — produce 873,800 tonnes of waste each year;  this includes 173,000 tonnes of food waste (19% of total food waste from the sector).
Restaurants — produce 915,400 tonnes of waste each year; this includes including 199,100 tonnes of food waste (22% of total food waste from the sector).
Other hospitality sectors' food waste contributions: quick-service restaurants (8.3%), staff catering (2%), leisure (7%), services (3%), healthcare (13%) and education (13%).
As a result, the hospitality industry – a major food waste generator – needs to make adjustments to ensure sustainability. How to reduce food waste in the hospitality industry is something to be considered. But, there are also other types of waste in the hospitality industry aside from food waste that must be accounted for.
Types of waste in the hospitality industry
Like in any other sectors, the business industry also generates different types of waste, as it provides different types of services to its customers. Examples of the hospitality industry waste include the following, split into two components:
Wet waste
We can also consider this as biodegradable waste. The wet waste includes mainly food such as fruits, vegetables and other types of food served at different industries of hospitality.
Dry waste
Conversely, we can consider this as non-biodegradable waste. This type of waste pertains to any other type of waste not considered as food; it pertains to items such as paper and cardboard, plastic bottles, plastic wrappers, cans, bags, and any other type of plastics and papers.
Hotels have it all
In this section, we will focus on hotels; they also contain components like restaurants, pubs and clubs, depending on their type. Although, as stated above, implementing the best waste management practices on food waste in the hospitality industry is of the utmost importance, we should also consider the other parts of the hotel.
First, we should consider the rooms that the customers stay in. This is the key place to focus on. Whether they stay overnight or a few days, it does not matter. Waste management practices should be strictly implemented there.
Start off by keeping a record of the items or products disposed of in the room; this will give you a sort of guideline. By doing so, you will have a clear idea of what waste management practices you can implement in the guest rooms. Where does this waste go? Is it recyclable? Those are just some of the things you should consider.
Other parts
Additionally, you also have to consider the other parts of the hotel. For example, the food and drinks area, events room, and leisure areas (e.g., swimming pools and lobbies) should also have a proper waste management practice implementation. Every day (pre-coronavirus pandemic), all kinds of people flock to the hotel, so expect different types of waste generated. You can apply the same principle that was discussed above to the different places mentioned here in this section.
Waste reduction
Furthermore, one thing that should also be considered reducing waste to improve management in the hospitality industry.
Doing so will ensure the health and safety of your staff and customers. Give out sustainable options. For example, in lobbies or other public spaces, you can install a water fountain to avoid the increase of single-use plastic bottles in your hotel. As for events or business rooms, you can encourage the use of technology instead of paper or any other materials.
Waste disposal methods: how to reduce food waste in hotels
The waste management in the hotel industry factsheet provides the following estimated average waste contents produced by accommodation businesses. This, of course, is an estimated average as every business is different. However, it provides a rough outline that you can use for a sensible waste management plan for your business:
Paper and Cardboard – 40%
Hotel Food Waste – 2-%
Plastic – 5%
Commingled – 10%
Other waste – 25%
The message from this breakdown is that a business can easily increase their recycling to c.75%, whilst significantly reducing spend on waste management services.
At Waster, we always suggest that you implement the easiest solutions first. In the context of improving hotel waste management practices, we would say implement cardboard and commingled collections first.
The next step will be improving your hotel food waste management.
This will be trickier. It could involve using organic food waste bins, a waste to water machine etc. after donating as much food to charity as possible.
Some hotel chains are really focusing on reducing hotel food waste such as Accor. A reduction in food waste can also be used as good marketing to help grow your business.
Waste management in the hospitality industry: smart handling of hotel waste
We have already categorised hotel waste into many different areas, but we can generally categorise them as two areas: front of the house (in this instance that will be waste segregation under the control of hotel management) and back of the house (i.e., waste and recycling materials from hotel rooms – more difficult to segregate).
The types of waste generated in hotels PDF or PPT as published by the WA Government highlights the sheer size of the issue and volume of waste created by the accommodation and hospitality industry.
Key waste statistics from the hotel industry are:
"The sector generates 11,749 tonnes (72,941 cubic metres) of waste annually. Of this 7,707 tonnes (49,590 cubic metres) is generated through normal daily operations and sent to landfill. An additional 3,595 tonnes (21,208 cubic metres) of recyclables are diverted from daily waste and collected for recycling. In addition to regular collections of recyclables and landfill waste, 'bulk waste' mainly arising from renovations or refits is sent to landfill intermittently. This amounts to 447 tonnes (2,143 cubic metres) per annum."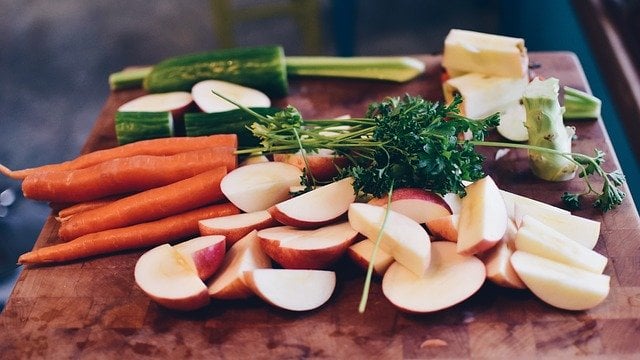 Dependent on the norm
Waste management in hotels review of literature provides varying info and statistics regarding hotel waste. For example, hotelmanagement.net reports that:
"The amount of waste that hotels produce varies widely based, of course, on the hotel's individual and corporate-wide policies and practices. For example, the Radisson SAS Group averages just over three kilograms of unsorted waste per guest-night while the Scandic Hotels chain-wide average is just over half a kilogram of unsorted waste per guest-night."
Waste management practises in the hotel industry are hugely varied, with as many practises and policies as there are styles of the hotel. When we look at the types of waste that hotels produce and solid waste management – we can see the sheer volume that large hotels account for:
"The Hilton San Fransisco Union Square continues to strive for zero waste. The 2016 diversion rate was over 70 per cent, which is no small feat for a hotel of 1,919 rooms—the largest on the West Coast. It achieved the following:
750 tonnes of cardboard, paper, cans, bottles, plastic and compost
19.8 tonnes of kitchen grease turned into biofuel
171 tonnes of e-waste, paint, metals, florescent bulbs and pallets
More than 23 tonnes of donated supplies and equipment
"Roughly 750 pounds of partial soaps and amenities are collected from rooms and sent every four weeks to Clean the World, an organization that collects used soap and hygiene products and  repurposes them for distribution to impoverished communities around the world."
Importance of waste management in the hospitality industry: save money via recycling
It goes without saying that the importance of waste management in hotels not only includes helping the environment but also reducing costs. With ever-increasing landfill levies for dumping general waste, recycling hotel waste and waste management in the hospitality industry, in general, can really reduce your running and operating costs.
For example, the Hilton as mentioned above saved $200k per annum from implementing an effective waste management plan.
Of course, reducing waste to landfill and striving to be a zero-waste hotel can really appeal to customers and boost sales. There are even websites that list zero waste hotels for interested travellers. You can see an example here on Matador Network.
What should be included in a hotel waste management plan?
A sensible but effective hotel waste management plan is required to boost recycling and reduce costs. It needs to be understood that it is easier to recycle back of the house (i.e., in the kitchens, etc. than in hotel rooms). Take a look below for hotel food waste.
Hotel waste bins in guest rooms are generally simple and emptied by cleaners each day. It can be effective to provide two bins – one waste bin for bottles, cans, etc. as well as cardboard and another for general waste. This can significantly boost recycling performance.
Also, sensible posters or labels can help reinforce these measures in guest rooms.
In restaurants, bars and other areas of the hotel, standard waste management plans for hotels in the hospitality industry and techniques will function well. A hotel produces similar waste streams to restaurants or other food service businesses and can follow similar approaches.
Waste management in the hospitality industry: how to reduce food waste going to landfill
Hotel food waste can be a major problem and requires sensible approaches for reducing and managing food waste in hotels. Food waste can be very expensive for the hotel industry and in the UK is worth almost GBP300m per annum.
Options for food waste include a donation to a charity such as Ozharvest. Please see how IHG is partnering with Ozharvest to reduce food waste in their hotels. Other options include organic waste bins, where food waste can be used to feed animals or for composting or energy generation.
Avail waste management provider's services; partner up with Waster
You can also work with a waste management company (like Waster). Waster, in particular, will arrange you with waste management services to streamline and handle the waste generated. We provide many services ranging from the general waste bin and commingled recycling up to the recycling of particular items like food waste/organic (best way on how to reduce food waste in the hospitality industry) and paper and cardboard recycling.
Additionally, we will always advise you to recycle, as this is a guaranteed way of saving costs. Hospitality industry businesses in Australia will never have to worry about their waste management practices. We will handle it for them! Check out our YouTube video, tackling the best waste bin sizes for your business.
Waste management in the hospitality industry: conclusion
You have to make sure your hotel – or any other entities in the hospitality industry – has the proper waste management practices to ensure the health and safety of your customer, as well as cutting down costs and maintaining the aesthetics of your business.
If you enjoy reading our blogs, we suggest that you also read our blog on waste contractors in Australia. This will be a good read if you are planning to start a business or have already started one and plan to have an excellent waste management practice.
Waster: things you need to know
If you're looking for bin services, check our waste recycling shop and find the best deals in terms of pricing and services.
Also, please call 1300 WASTER (1300 927 837), or email us at enquiries@waster.com.au if you have any further questions.