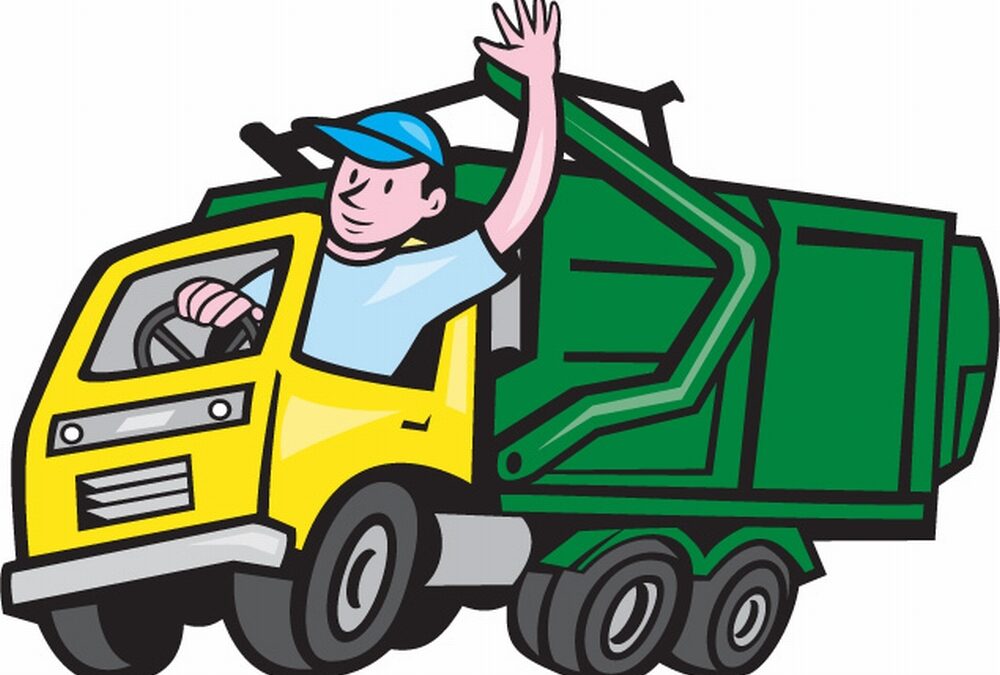 Waste Management Operations In Australia 🗑️ – What To Know About Us!
Waste Management Operations 🗑️: In Australia (or any other part of the world, really), waste management is important to have regardless of whether you own a business or just a home. Accordingly, it is also important to know who manages your waste. Without further ado, here are the leading waste management operations company in Australia!
---
>>Download Now: Free PDF Business Owners Guide To General Waste Bin Services
---
A bit about Waster
Before we discuss the topic of waste management operations, let me share with you more information about Waster.
We here at Waster provide you with innovative solutions for your and your business's waste management and recycling needs. Furthermore, we provide flexible, 30-day contracts instead of the typical lock-in contracts, which proves to be better.
Click on the blue button to learn more.
---
---
Leading waste management operations company in Australia
Let me discuss with you first what a waste management operations company is. Basically, they collect your waste on an agreed schedule and treat them depending on their waste type. For example, they send general waste (i.e., unrecyclable waste) to landfill while they send the recyclable materials to the proper authority or business. But before I discuss further, read our blog on citywide waste management in Melbourne.
J.J. Richards & Sons
J.J. Richards & Sons Pty Ltd is the first company on our list. Founded in 1932 by Joseph John Richards, it is the largest Australian waste management company in the private sector. Their services include some of the following:
Liquid waste services
Industrial bin services
Domestic services
Wheelie bin services
Recycling services
Hygiene services
Waste oil collection
Compactor services
Skip bin services
You can find their office all over Australia in places such as Queensland, Victoria, NSW, and even in New Zealand! Additionally, it has over 1,800 vehicles dedicated to waste management and employs more than 2,200 people. Interesting fact: they are rebranding and changing their company name to "JJ's Waste & Recycling".
Veolia
Next on our waste management operations company list is Veolia. It is a company dedicated to recovering energy, natural resources, and the like. An interesting excerpt from their Who We Are page which will help you understand what they do more states that:
As natural resources become scarcer, and we face growing challenges of urbanisation, consumerism and climate change, we need innovative models that support growth and sustainability.

Today, water, waste and energy can all be recovered. Our solutions transform what is discarded by some, into valuable resources for others.

We resource the world using Integrated Design. We plug in our integrated systems to operations like yours, to turn waste into energy, and wastewater into new water supplies. In this way, we are protecting and replenishing natural resources for people around the world.
Founded more than 40 years ago, Veolia assists people in using their resources in the most optimal way. With more or less 169,000 employees, they contribute to the sustainability performance of customers in both the public and private sectors. Additionally, they are an "integrated environmental solutions provider working across Heavy Industry, Commercial and Municipal sectors".
Cleanaway
Full name: Cleanaway Waste Management Limited; it is a company providing waste management, industrial, and environmental services and solutions. For more than 50 years, they offer solutions not only for their subscribed customers but also for the community. Last 2018, they partnered up with Toxfree and Daniels Health which as a result, thereby adding to their already-numerous employees, bringing them to more than 6,000. And they also have almost 4,500 vehicles across more than 260 locations all around Australia, roaming and managing your waste.
An excerpt from their About Us page states that:
At Cleanaway, we offer our customers an unrivalled capacity to collect, process, treat, recycle or safely dispose of any type of waste. Because we see all waste as a resource, managing Australia's waste needs isn't a matter of asking 'where does it go now?', but 'what can it be next?' Our experience and expertise in the industry means we're always finding better, smarter and cleaner ways to make a sustainable future possible.
Suez
Up next on our biggest and most well-known Australian waste management operations company list is Suez. It is a worldwide renowned waste management company that employs capable people who have been experts in water and waste management for more than 150 years. They currently operate on 5 continents! Additionally, more than 2,800 employees, 100 facilities, and 1,300 vehicles for waste management exist in Australia alone. Fun fact: their total employee count all over the world is 82,536! But even with that many employees, they make sure to guide every single customer with utmost precision in managing their waste and resources. Read our blog titled "Tip Near Me" and discover more about them.
Waster
Last on our waste management operations company list is none other than us, Waster! We are a fairly young company compared to the ones I listed above. Kickstarted in 2015, it was founded by Aodhan MacCathmhaoil. With a clear vision, what inspired us to push forward is to strip away the unnecessary complexity and high prices that prevented small and medium Australian businesses from boosting recycling and reducing costs. Because the reality is there are many small and medium businesses who simply cannot afford to purchase a waste management service from big companies like the one I mentioned.
We had worked for many years in leading waste management businesses and passionately believed there was a better way of doing business. We observed a clear quality gap was visible between customer expectations and what the incumbent providers were prepared to offer.
Additional information
If your business is based in Australia, partnering up with Waster will prove to be beneficial for your business. Here, I enumerate to you what we bring to the table in terms of providing quality waste management services.
You pay exactly what you asked for – and not a dollar more! For your waste management and recycling needs, avail of our flexible, 30-day contracts instead of those long, unproductive, and hidden fee-containing lock-in contracts.
Designed for small and medium businesses – we help you reduce costs while boosting recycling. That's a win-win situation!
On-time and reliable – we provide fully-accredited logistics and facility operators. By saying so, we ensure the safety and efficiency of our services.
Additionally, in the waste management industry, problems are bound to rise – like in any other business. If such problems arise in regard to our service, you can talk to our friendly customer service team!
The bins we provide for you include the following types: cardboard and paper recycling, commingled recycling, confidential paper destruction, general waste, grease trap liquid service, medical service, organic waste service, sanitary bin service, and Terracycle Recycling boxes.
Take note that there is no hidden charge in our services. Additionally, we even offer discounts if you purchase multiple bins!
Why everybody needs a waste management operations company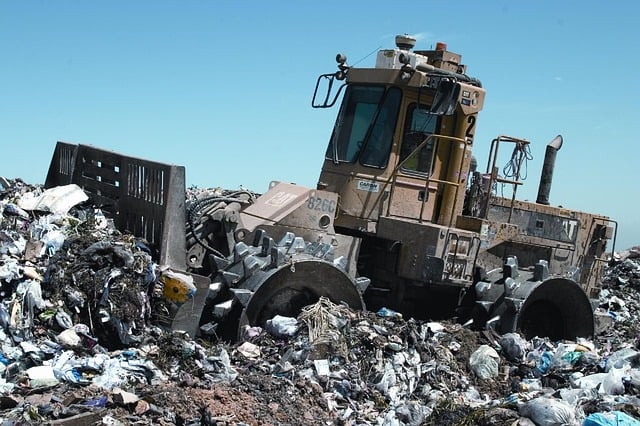 In this section, I will explain to you why your business needs a waste management operations company.
Helps protect the environment – imagine a world without waste management… You can't right? Rightfully so! That is because, without waste management, the world will become a place full of waste. And that means the destruction of the environment. Let us use food/organic waste as an example. Without a proper waste disposal plan, it will surely rot and produce methane, a potent greenhouse gas. Many people will surely dump their trash everywhere or will create an unauthorised landfill that will pester the environment. By purchasing the services of a waste management operations company, you remove that possibility and help the environment.
Keeps everybody healthy – poorly managed waste management practices will compromise the health of people, plants, and animals. For example, take a look at our blog on asbestos disposal. Without proper disposal, they cause you to breathe faster due to shortness of breath, have chest tightness, acquire a continuous dry cough, contract chest pains, and make you lose appetite. As a result, it is very important to avail yourself of an effective waste management service from the companies I stated above.
Boosts Recycling – there are a limited number of natural resources here on Earth. As a result, we must manage them wisely and try to recycle them. The companies I have stated above will assist your business in recycling, as well! We provide you with recycling bins, and then you and your employees, in turn, put the recyclable materials in the proper bin. Then when the pickup schedule comes, we make sure to deliver your recyclable waste to recycling facilities for proper treatment or processing.
Waste management operations: conclusion
There are many waste management operations companies here in Australia. They all have their own commitment to both their customers and the environment. In my opinion, you won't have a problem picking one because each of them does their best in their respective jobs! You just have to make sure that you comply with their policies when it comes to proper waste disposal.
Waster: things you need to know
If you're looking for recycling bins, check our waste recycling shop and find the best deals in terms of pricing and services.
Also, please call 1300 WASTER (1300 927 837), or email us at enquiries@waster.com.au if you have any further questions.