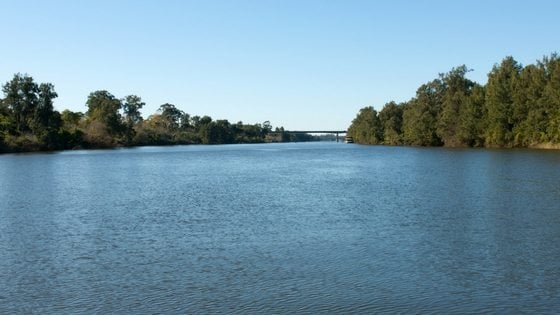 Waste Management Penrith 🗑️ – For Smart Businesses
Waste Management Penrith 🗑️: The larger western Sydney area is one of the fastest-growing urban regions of the entire country, with strong growth in both population and business development in the greater Penrith area.
This will only increase with new infrastructures such as a second Sydney airport and improved motorways. Waster is based in Western Sydney, with headquarters in Blacktown. Additionally, we provide a full range of Penrith waste services or waste management, as one might know such as  Penrith bin collection, general waste, grease trap cleaning and all recycling services on no lock-in contracts.
---
>Download Now: Free PDF Business Owners Guide To General Waste Bin Services
---
How Waster can help your small business with Penrith waste management services!
Waster is focused on helping small and medium businesses with waste disposal Penrith requirements. Whether you require a cardboard recycling bin or a larger general waste bin, we can help you with that.
We provide all our Penrith waste services on flexible 30-day agreements. As a result, you are never locked into a long-term waste management Penrith service contract that does not suit you.

We focus on keeping prices flat for bin collection services in Penrith. Furthermore, we also want you to help you boost your recycling to reduce your overall waste management Penrith costs.
We offer flat pricing across the Sydney metro region from the Northern beaches to the foot of the mountains.
Check out our offered waste management bins in Penrith and recycling options online today in our waste shop by pressing the blue button below:
Waster's offered services
Waster firstly offers enables businesses in Penrith access to the cheapest waste management and recycling services all throughout Australia. Of course, we offer competitive Penrith garbage pickup, rubbish removal, and/or waste disposal prices available in the Australian garbage market. A statement from our very own states that our services to businesses "require no lock-in contracts, no unjustified rate increases and no hidden costs" and operates in all metro regions throughout Australia in which we also include Penrith businesses.
The bins we deliver to businesses include cardboard and paper recycling, commingled recycling, confidential paper destruction, general waste, grease trap liquid service, medical service, organic waste service, sanitary bin service, and Terracycle Recycling boxes.
We also recommend you purchase any suitable recycle bins to save up more money. Filling up rubbish bins with loads of waste will make it more expensive; recycling helps reduce that!
Take note that there is no hidden charge in our services. Additionally, we even offer discounts if you purchase multiple bins!
Why businesses in Penrith should avail our waste management and recycling services
Now, if you plan on living there and starting a business in Penrith – or if you already have a thriving business there, you should consider some factors regarding waste management and recycling services before doing so. Location, target customers, and capital are just some of the things you should think about. But there is another important factor that people forget sometimes, and that is waste management and recycling.
Look no further, as we here at Waster will help you with that! Here are just some of the reasons why we are the best business for you:
You pay exactly what you asked for – and not a dollar more! For your waste management and recycling needs in Penrith, avail our flexible, 30-day contracts instead of those long, unproductive, and hidden fee-containing lock-in contracts.
Designed for small and medium businesses – we help you reduce costs whilst boosting recycling. That's a win-win situation!
On-time and reliable – we provide fully-accredited logistics and facility operators. By saying so, we ensure the safety and efficiency of our services.
We highly recommend that businesses follow a waste management plan to boost their recycling, pick the right wheelie bin sizes for your business and lower their costs sustainably for Penrith rubbish collection and waste disposal.
How ongoing tech improvements are reducing costs for businesses
In our regular blogs, we like to highlight ongoing improvements in the waste and recycling industry for the benefit of Penrith waste management, specifically bin collection. Of course, sometimes there are backwards steps; see our recent blog on glass recycling. In this part of the blog, we will cover some improvements introduced by Cleanaway for residential collections.
Cleanaway launched an online service called Cleanaview shortly for residential collections. Covered in the Waste Management Review, the article stated that:
"New technology implemented by Cleanaway will help local councils answer queries from residents on the status of their bin pickup, and be informed when a scheduled job has been completed.
"Technology on-board Cleanaway vehicles will provide near real-time information on the company's truck locations, allowing it to better manage waste collected in weekly kerbside pickups.
"It comes as the company prepares to launch its Cleanaview technology in Noosa Council, Queensland on 1 September, followed by The Hills Shire, NSW on 2 October."
Conclusion on Penrith waste services Mulgoa and waste management Penrith
You will never have to worry about your waste management and recycling needs in Penrith with the help of Waster. Along with being cheap, our Penrith waste collection is also one of the best in Australia, prioritising high-quality!
To add, the sort of technology improvements we mentioned above is very important for the waste and recycling industry. They will inevitably see improved services and lower prices for businesses when they are rolled out across the board.
There are all sorts of new recycling ideas becoming available such as cigarette butt recycling.
In our regular blogs, we highlight lots of innovative ideas and tips on boosting your business recycling collection and reducing overall waste costs for Penrith bin collection.
Check out our blog on Blacktown waste services. Also, see our blog on North Sydney waste collection if you live on the northern beaches.
If your business is based in the Blue Mountains, you can check out details on Blue Mountain bin collections here.
Please call 1300 WASTER (1300 927 837), or email us at enquiries@waster.com.au if you have any further questions.