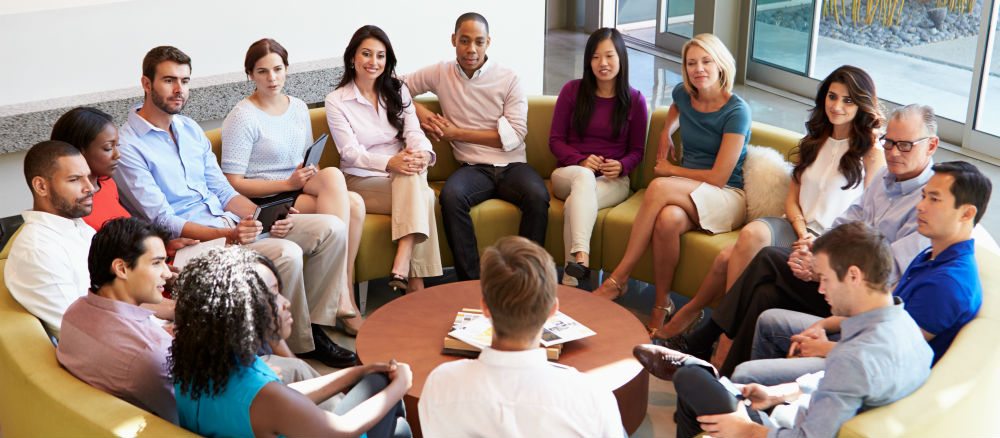 Waste Management Plan: Saving Money & Boosting Recycling in 2018!
Waste Management Plan: many businesses contact Waster with a vague notion that they are not doing everything perfect on their waste management procedures – they are aware that they can save costs whilst helping the environment (recycle waste) but are generally uncertain where to start optimising their commercial rubbish removal. Whilst this blog post does not seek to provide a comprehensive answer to waste management plans, it will provide a good introduction and raise a number of pertinent questions that you should consider from a commercial business perspective.
Why would your business want a waste management plan in 2018?
The simplest reason why your business should want to put a waste management plan in place is that very few things in life turn out perfectly just by luck! There is an old saying that failing to plan is planning to fail. This is true in many situations. From our perspective, failing to have even a vague waste management plan is a sure fire way to end up paying more for waste disposal services than you need to and also recycling less. This has the double whammy of hitting your bottom line and also hurting the beautiful Australian environment.
The good news is that just putting in place a few simple steps can greatly improve your business outcomes. Please read on to see simple steps that you can put in place with a trusted waste collection partner such as Waster.
The latest research also shows that customers favour businesses that care about the environment – and reward you with their wallets! See our blog on the topic of business recycling bins here.
Key steps in building an effective waste management plan in 2018
We recommend the following steps in pulling together a simple yet effective waste management plan for your business.
A. Get a clear understanding as to your current situation. You should work out what volume of waste you are actually producing currently – i.e. the weights, volume (metres cubed), how often it is collected, how much you are paying, how many bins you have (and the sizes and position in your yard area) and the recycling percentage that you are currently achieving. If you can not measure it, it is pretty certain you will not know how well you are doing. You also need to know which suppliers service your varying waste streams such as medical waste disposal or organic waste solutions.
B. Check the contract you have with your current supplier. You should make certain how long your contract runs for, when it will rollover and if there are any negative clauses in their. You should also make an assessment as to how effective your current supplier is and whether you are happy with the service and reliability received. You should also check if you have had an uprate letter recently or when you can expect another one.
C. Once you have worked out the volumes and weights of waste you are producing you can set about organising it to be collected in a more efficient manner. A waste assessment may be a useful step to take. This can be organised by a number of suppliers (for example see Waste Options) – and will tell you the contents of your waste and whether you have a significant proportion of recyclable commodities such as bottles, cans, or paper and cardboard in your bins. As a rule of thumb recycling is generally cheaper than general waste, so removing paper and cardboard from your bins and putting in place a dedicated cardboard collection can save you money. You may even be able to obtain free cardboard recycling depending on the quantities you produce.
D. You can check the prices of various waste collections in your local area through our comprehensive online waste services shop.
E. The correct bin sizes is the next step to work out: if you have been able to remove a certain proportion from General Waste collection services (to go into cardboard or commingled recycling) you will need to work out the weekly volumes you produce and then choose the appropriate wheelie bin sizes.
F. Positioning of your bins can also deliver benefits – by positing a bin in the most appropriate place in your yard you can save time and effort moving rubbish. This can also benefit health and safety performance as bins can be very heavy (particularly the larger bins such as 3m and 4.5 metres cubed bins). Positioning bins in the best position can reduce time spent by staff, ease access for bin trucks and help staff boosting recycling. For example, if you position a recycling bin a distance away, you will likely see decreased recycling figures! People are only human after all.
G. Achieving you new recycling targets can be greatly assisted by using garbage bin stickers and onsite posters. Waster consistently finds that the great majority of people are very keen and willing to increase recycling if they know clearly what to do and they are not greatly inconvenienced by doing so. Waster bins are all colour coded in official Australian waste and recycling colours – so recycling is the clear and easy thing to do.It can also be a very good idea to explain to staff what you hope to achieve and place posters in sensible positions around the work place explaining what waste should be deposited in which bin.
H. Keeping bins closed on wet days – a simple step to take to reduce average weights and keep bins from smelling is to keep bin closed whenever possible, bag rubbish before dumping in the bin and also keep out of direct sunlight( especially important in the Australian summer). If your bin smells – please see our recent blog post on wheelie bin cleaning.
I. Pricing negotiation and flexibility. Once you know the bin services and schedules you need to maximise your recycling and operations – the next vital step is to obtain those services at competitive prices and on flexible contract terms. Waster can certainly help you out in this regard and suggests you checkout our blog posts on online garbage collection or waste management Sydney for info on saving money by moving to Waster.
J. Count your benefits – once you have put these changes in place, you get to do the fun but ie.. count your financial savings and use your environmental / recycling improvements for marketing collateral to help your business grow. You will be amazed how many people consider the environmental impact of their decisions when making a buying decision. After all, many Australians will give their No.1. vote in the Federal Elections today to the Green Party (and of course people who vote for other parties also care about the environment)!
How you can kick-start you waste management plan today
Waster can assist you getting started through our free 24 hour waste management price comparison offer. If you submit an existing invoice, we will come back to you within a guaranteed 24 hours showing the financial savings you can achieve by moving to Waster.You can also check out recent articles we have done on various subjects such as secure document shredding.
See our blog on how influence techniques can help boost recycling in Recycling Adelaide.
See our blog on skip bin Adelaide and some great resources to make a waste plan.