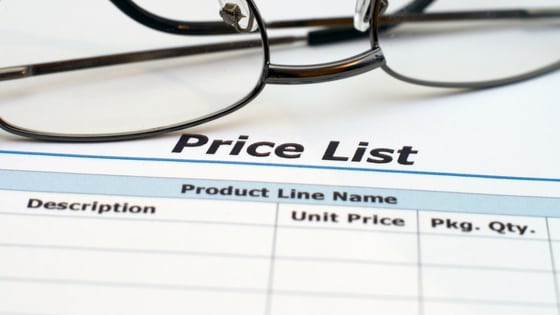 Waste Management Price List: How Much Will You Pay For Bin Collections?
When it comes to arranging bin services for your business – it can sometimes be very tricky to get an accurate waste management price list. Just a simple table that will set out what you will pay for the bin collections that you require.
Often when you call a waste management company – they will want to come and visit your site before they will provide a quotation. Of course – to get this pricing – you will also often need to sign up to a multi year contract of 2 or 3 years in length.
If you have had waste services for your business in the past – you will also know that often the price you pay in a few years has no relation to the prices that were on your original contract.
About Waster.com.au
Waster offers a real change from traditional waste companies – as we operate an open on line model – where you can check a waste management price list for your bin requirements and book online.
We base our pricing on assumed average weights – so that all customers can get accurate and fair pricing for general waste and all recycling services.
You can easily book your services online today – and bin delivery is usually within one week from booking. Check out the online portal by hitting the button below:
Waste management price list
By visiting the online portal as above you will be able to get accurate pricing and costs for your services,
For general waste – select the bin size, then pick your location, your business type and how often you would like the bin emptied.
You will be presented with the price.
For example – for a cafe in Sydney requiring a 240 litre general waste bin emptied every week – the price per collection is $21.00+GST per collection.
What is included?
At Waster – we do not charge bin rentals, site fees or extra costs.
We try to keep it as simple as possible – so you can have the confidence that the price you are quoted is the price that you will pay.
If your bin comes in heavier on average than we have agreed – we will come back and speak to you about the weights after a couple of months.
How does it change each year.
Pricing usually changes once a year – at the same time as the state levies are increased.
As we operate on flexible 30 day agreements – we aim to keep pricing as flat as possible year on year.
Conclusion:
At waster we always provide a clear and open waste management price list.
If you would like us to provide a cost comparison for your current waste management invoice – please upload it here.
For more detail on our services – and what is included in your waste management price list for bin services – check out the video below: