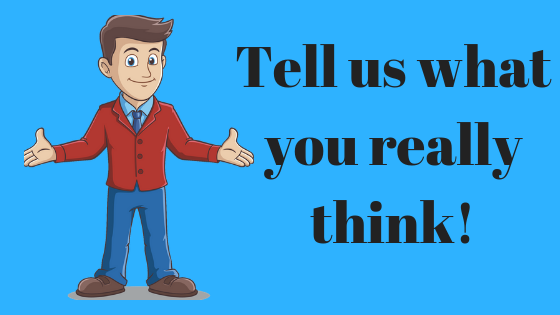 Waste Management Reviews 📈 – Is Waster Any Good At Waste Collection?
Waste Management Reviews 📈: there comes a time in any businesses evolution when you really need to start asking customers "how is it for you?" At the end of the day, feedback is really important. Waster, for quite some time already, has partnered up with Trustpilot to collect waste management reviews on everything from our delivery times, customer service, our willingness to answer questions, etc.
In today's blog, we will guide you through how you can leave a review of our Australian waste management services. Hopefully, we would always garner a lot of positive reviews as we pride ourselves on providing the best waste and recycling services all throughout Australia! Even in 2021, 6 years in, we still would love to hear from all of our customers in regards to our services' quality.
---
>Download Now: Free PDF Business Owners Guide To General Waste Bin Services
---
A bit about Waster
Waster provides low-cost waste and recycling services to small and medium Australian businesses. You can arrange all your required services from recycling bins to general waste, sanitary services or grease trap cleaning.
You do not need to shop around as we operate on flexible 30-day agreements with no hidden fees and offer a price match guarantee on like-for-like services. Check out our services by clicking on the blue button below:
So, why is Waster collecting waste management reviews in Australia?
As a reasonably new business, many people have not heard of us back then! Such is not the case now as we have certainly grown in the last couple of years, even with all of the stuff going around. But, even with our sort-of "seniority" in the waste management industry, we think we still have lots to prove.
We are completely aware that when you are shopping around for a bin collection company, waste management reviews are very useful as to how else would you know who is good and bad. We also see it as very important for our business to win new businesses. It is vitally important for prospective customers to know we do what we say. More importantly, we want businesses to see that we are an honest and fair business.
How can you compare waste management service reviews in Australia?
Waster collects waste management reviews in a number of places. You can see our reviews on Google or on our Facebook page.
It can be surprisingly difficult to actually collect reviews, however. For example, we have almost a thousand fans on Facebook who follow us, but only a handful of Facebook reviews.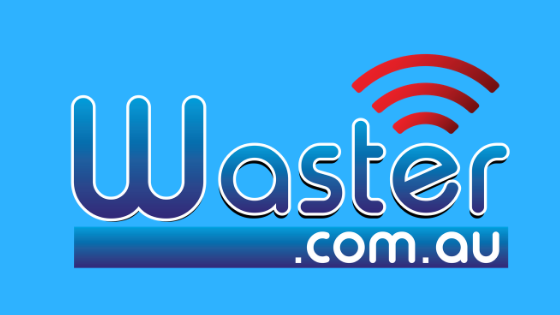 On Google, we find it very difficult to get waste management reviews. When bins are serviced regularly, etc., people do not think of you at all.
The other bad thing about waste management feedback is that a few angry people try to hurt your business!
For example, we received two 1 star reviews on Google that we think is very unfair.
Bad waste management review example #1
one person gave us a one-star review. They booked a grease trap cleaning service. We checked with the water authority and it was overdue, so we booked it in and serviced it. They then said they did not want service so soon and refused to pay!
They have left hundreds of dollars in unpaid debts. And, to add, they then gave us a 1-star review, despite never paying a cent!
Bad waste management review example #2
another 1-star review announced that we do not run our own trucks and insinuated we were misleading them. But, as a matter of fact, this is our major selling point! You just can not please people sometimes!
Our reviews
As of 13 June 2023, we currently have 206 reviews with a high TrustScore of 4.4 out of 5 in Trustpilot! It is safe to say that many of our customers are pretty much satisfied with our services, with many renewing their 30-day contracts on a frequent basis.
Below, we give you a look at some of the more recent comments they have left for us.
Gabriel Challen states "Excellent service, very efficient customer service and looks after their customers.
I came across Waster while looking for bin services. We just started a business hence were unsure on waste etc, and a couple of others I had contacted said my requirements were too small. Waster's service from day 1 has been great, we have since increased the pickups, added bins etc. Most of all, they contacted us during Vic lockdown to cancel pickups, as business was closed."
We also have thoughtful customers who gave very helpful suggestions to us, which we, of course, seek to implement.
R&W Commercial states "So far everything is going very well. One suggestion to improve would be a timesheet or messaging service of sorts that shows us the real-time collection of our bins. That would be very helpful for us to coordinate the contractor who returns the bins to the basement."
So how can you leave Waster a waste management reviews feedback?
We would of course love to hear your feedback about anything and everything. We have partnered with Trustpilot – a leader in trusted and helpful reviews.
You can see our page here – https://au.trustpilot.com/review/waster.com.au
We would, of course, love to hear your feedback. And hopefully, lots of waste management reviews will help more people and small Australian businesses make the right choice for bin collection and recycling services!
Why we think you should pick Waster
All across Australia, you can find all sorts of waste management and recycling services providers. "How can I ensure that Waster, the waste management company with good reviews, will fulfil their services with efficiency?" Well, you will have to book and find out about our services!
Why should you pick Waster? Here are some reasons:
You pay exactly what you asked for – and not a dollar more! For your waste management and recycling needs for your waste, avail of our flexible, 30-day contracts instead of those long, unproductive, and hidden fee-containing lock-in contracts.
Designed for small and medium businesses – we help you reduce cost while boosting recycling. That's a win-win situation!
On-time and reliable – we provide fully accredited logistics and facility operators. By saying so, we ensure the safety and efficiency of our services.
Waster enables many Australian businesses to access the cheapest bin collection, removal and disposal prices there are in the Australian garbage market. A statement from our very own states that it "requires no lock-in contracts, no unjustified rate increases and no hidden costs" and operates in all metro regions throughout Australia.
Conclusion on waste management reviews in Australia
Nowadays, when people book any product or service, whether they stay in a hotel or waste management service reviews, people definitely check reviews. We hope our arrangement with Trustpilot will help us grow and show an accurate reflection of our efforts in reliability and customer service.