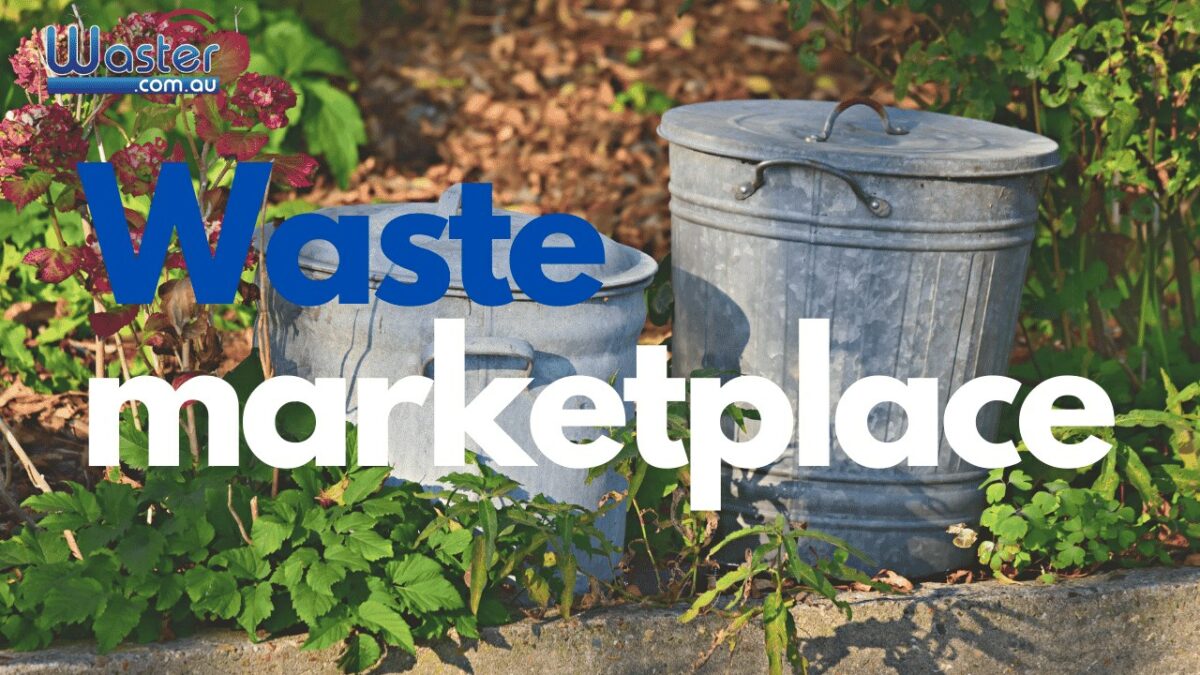 Why Waster Is Considered The Best In The Waste Marketplace 🗑️
Waste Marketplace 🗑️: Why do we consider Waster as one of the best, if not the best? In this blog, we will discuss Waster being the leading marketplace in not just Australia but also the Asia-Pacific region. "Why should I pick Waster?" If you run a small or medium business in Australia, read this blog to learn why!
No countries in this world treat their waste the same. Some prioritise incineration to produce high amounts of energy to produce electricity and power up cities whilst others do not and just send their waste to landfills. Furthermore, some countries also focus on their waste and balance it by recycling, composting or incinerating all of their produced waste. One such example is the country Germany.
In Australia, many waste management and recycling bodies try their very best to help deal with waste in the best possible way. And, Waster is one such company dedicated to helping.
---
>Download Now: Free PDF Business Owners Guide To General Waste Bin Services
---
Basically, we lead the waste marketplace by focusing on providing small and medium businesses in Australia the opportunity to boost their recycling whilst reducing costs at the same time.
Below, we will delve deeper into why Waster is one of the best waste marketplace companies, so we suggest you stick around and learn more.
Waster's identity
Who is Waster and why is it considered one of the best waste marketplace companies?
Simply put, Waster provides you with innovative solutions for your and your business's waste management and recycling needs. In addition to that, we provide flexible, 30-day contracts instead of the typical lock-in contracts, which proves a better choice nowadays.
Click on the blue button below to learn more.
---
READ: How To Recycle Chip Packets ♻️
---
Waste marketplace: all about Waster
Similar to plenty of waste company startups, Waster had its own humble beginnings.
The waste marketplace company was founded in 2015. We had already discussed its main vision above: strip away the unnecessary complexity and high prices that prevented small and medium Australian businesses from boosting recycling and reducing costs. However, this was not done overnight. Waster's founders have already worked for many years in leading waste management businesses. As a result, they have learned many things, therefore believing that there exists a better way of doing business in the waste industry.
And, here we are today – one of the best waste marketplaces you can find!
Discussing Waster's offers
Firstly, Waster focuses on the following:
delivering low-cost waste management,
doing so at great prices, and
not forgetting about excellent customer service.
Of course, as mentioned, we do not have the same, usual processes as other suppliers. All of our services are on flexible, 30-day agreements because no one really benefits from long-term contracts, in our opinion. That makes us a unique waste marketplace from others.
Waste marketplace: available services
Small and medium businesses in Australia can enjoy a variety of bin collection and disposal services. They can easily arrange all of their waste and recycling needs through one provider, which equates to a headache-free and money-saving practice!
Waster provides all waste and recycling services available – whatever the business needs – such as general waste, cardboard or commingled bin collections, sanitary bin services, grease trap cleaning and other services such as organic food waste or confidential paper shredding bins.
You can arrange all your services with Waster and boost your recycling whilst reducing costs. You will also never be trapped into a long-term contract, as we offer a much-more flexible 30-day contract, instead, as mentioned above.
Meanwhile, you can watch our latest video on recycling plastic drinking straws. Is that possible in today's world? Watch the video to find out!
Quick booking offers
As one of the leading waste marketplace companies, we prioritise making things easier for our customers/clients. So, we have made a simple system for obtaining quotes, agreed-on waste management and recycling services and tying in a no-risk, month-to-month basis. Below, we discuss them with you.
Waster can basically deliver the bin businesses ordered within 7-10 days. Of course, this process needs to be fast because it is a legal requirement for them, so we deliver them at the fastest rate.
When you book your service online, we will send you an automatic confirmation coming from our service team. Up next, a customer service agent will contact you to discuss delivery details and the bin collection schedule. We will also clarify any access issues for trucks or other issues.
Then finally, bin delivery is within 7-10 days following online booking. We aim to deliver bins as quickly as possible and can help work to your timelines if you have pressing deadlines.
We also offer TerraCycle's Zero Waste recycling boxes if you have hard-to-recycle items. Make sure to check them out in the provided link.
We currently have the following TerraCycle zero waste subscription box available in Australia:
Beards and Hairnets
Beauty Products
Binders and Folders
Breakroom Waste
Cigarette Waste
Coffee Capsules
Disposable Gloves
Mailroom Supplies
Media Storage
Office Supplies
Pens, Pencils, and Markers
Safety Equipment/Protective Gear
Snack Wrappers
Straws
Toys
Additionally, we have included more TerraCycle Zero Waste Boxes which include:
Oral Care Waste And Packaging
Laminated Paper Packaging
Art Supplies
Centrifuge Tubes And Rigid Lab Plastics
Fabrics And Clothing
Bottle Caps
Disposable Masks
Plastic Packaging
All-In-One
Kitchen Separation
Waste marketplace: conclusion
With Waster's background and offers, businesses will eventually discover it is the best waste marketplace company not just in Australia, but in the Asia-Pacific region. Waster has optimised its services to cater to small and medium businesses' waste and recycling needs. What more could businesses ask for?
Contact Waster today for your waste and recycling needs!
Does your Australian-based business need waste and recycling services? If so, then you have come to the right web page!
Please call 1300 WASTER (1300 927 837).  You can also email us at enquiries@waster.com.au if you have any further questions. Find the best deals in terms of waste and recycling pricing and services!