Waste Removal Melbourne: Do Waste Companies Ever Reduce Prices?
Waste removal Melbourne: as anyone who reads our blogs on even a semi-regular basis (or who has ever dealt with an Australian waste company or rubbish collectors will know) regular rate increases have been a standard event twice or more times per year. It has become standard business practise for numerous providers to increase their prices for small customers two to three times a year, as the ability to increase rates on large customers has been decreasing – and believe it or not, the volume of waste produced in Australia has not been growing.
As of Feb 2019 – the economic climate is probably less certain that it has been in many years – with China refusing to buy Aussi coal, and lower house prices impacting consumer sentiment. Keeping costs low is more important than ever for small and medium Australian businesses.
You can find some details on waste companies common practise of increasing rates – and also some advice on what you can do about it in our recent articles on:
– waste collection Melbourne – whether a commercial collection can be better for your business than a council service
– waste management Melbourne – whether you should sign a long term (multi-year) contract for waste services
– Sydney waste services – covering the topic of rate increases, this advice in this article is equally applicable to Melbourne based businesses.
Do waste removal Melbourne companies reduce their rates?
The general answer to this question is no! If you are an existing customer of a waste removal Melbourne supplier, it is extremely unlikely they will contact you do reduce your rates. Your only real chance of getting a discount is to contact them and say you are cancelling your service. In this case they may offer you a discount if you sign an extension.
The problem with this approach of course is A. it is hard work and B. it will generally only give you short term price reductions as the waste removal Melbourne supplier will go back to the process of incrementally increasing your rates every 6 or so months.
We have had many instances where clients have sought to move their commercial waste removal Melbourne services to Waster – due to lower costs and flexible contracts, only for their previous supplier to come back with much lower rates. Competition is always good for the market!
Does Waster keep waste prices low for Melbourne customers?
Waster has reduced rates in the past – and also held commercial waste removal Melbourne pricing static in previous years. In fact – we have not raised recycling rates in Melbourne for over two years.
This is despite ongoing turmoil in the Victorian recycling market – that is only getting worse in early 2019!
It is always nice to be able to reduce rates or hold pricing static for a long period of time. It also keeps our customers happy – and with our 30 day agreements, of course reduces customer churn for us!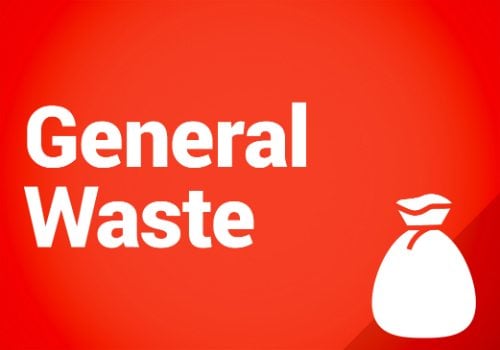 Waster's approach is different to the rest, as we seek to deliver enhanced customer service and value to our small and medium customers. Basically, when you move to Waster, you will not have to battle for efficiencies and cost minimisations. This applies to all waste services including grease trap Sydney services.
Please check out our rates today – and see if we can help your business with our flexible 30 day agreements and no hidden costs such as rentals, site fees or environmental fees etc. We look forward to speaking to you.
We also provide skip and bulk bin services – so please contact our friendly team if you are seeking quotes on concrete waste removal Melbourne or industrial waste removal Melbourne.