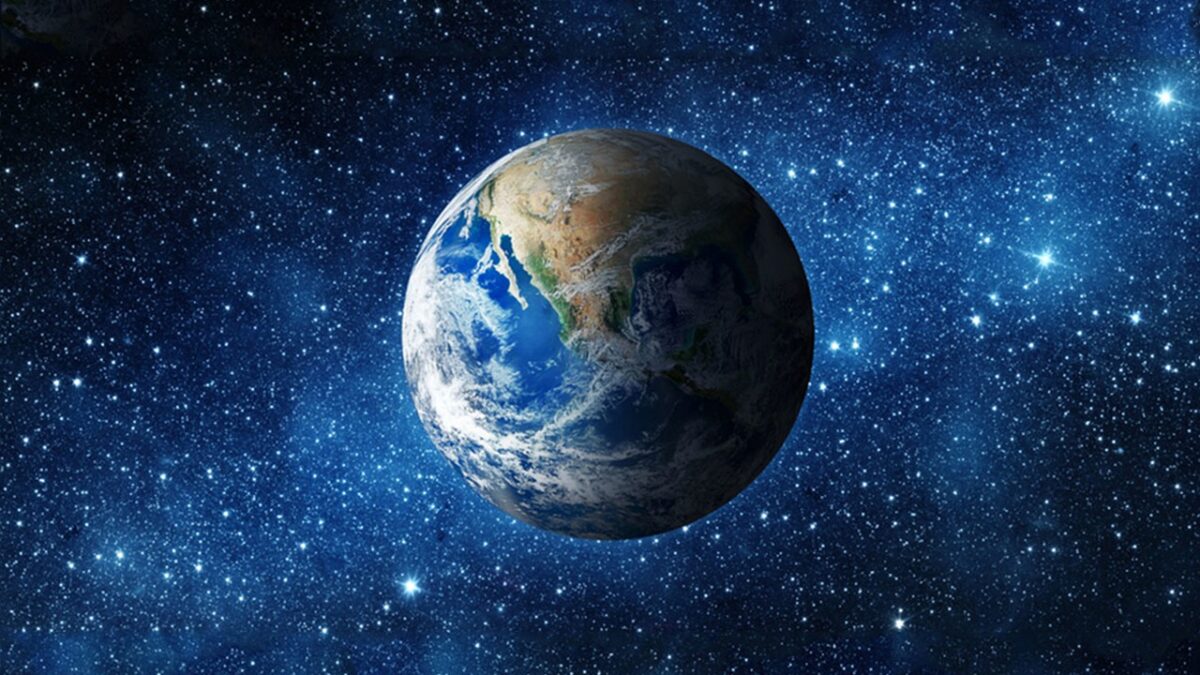 Everything You Should Know About Earth Hour 🌏
What Is Earth Hour? 🌏: Every year, we (by we, I mean all) are encouraged to turn off our electric lights and appliances for one hour. This might seem insignificant to some, but this movement, in many's eyes, can move mountains! Read this blog to learn more about what Earth Hour is.
More than a decade has passed since hundreds of cities all around the world combined to turn off all their non-essential, electric lights for an hour. These valuable 60 minutes, or 3,600 seconds, help spread some much-needed awareness of the problems brought about by climate change.
I, for one, was inspired to immerse myself in the world of waste management and recycling because of the inspiration Earth Hour brought. I remember my first time experiencing and participating in Earth Hour – mesmerising and surreal, to say the least.
But enough about me. We need to talk about a much deeper issue: climate change, the rapid depletion of the ozone layer, ice caps melting, exhausting non-renewable resources and more. These global issues have become worse as time went by, and only we humans can help prevent them from causing further damage, and Earth Hour is the catalyst.
What is Earth Hour? And how important is it to protect our world? Below, we talk about everything you should, or need, to learn about Earth Hour.
Now, who is Waster? And what does it do for businesses?
Before we go further and learn more about what Earth Hour is and how it can help our world, let me share with you more information about Waster.
---
>Download Now: Free PDF Business Owners Guide To Commingled Recycling Bin Services
---
We here at Waster provide you with innovative solutions for your and your business's waste management and recycling needs. Furthermore, we provide flexible, 30-day contracts instead of the typical lock-in contracts to SMEs, which proves to be better.
If your business is based in Australia, partnering up with Waster will prove to be beneficial for your business! Here, I enumerate to you what we bring to the table in terms of providing quality waste and recycling services.
You pay exactly what you asked for – and not a dollar more! For your waste management and recycling needs, avail of our flexible, 30-day contracts instead of those long, unproductive and hidden fee-containing lock-in contracts.
Designed for small and medium businesses – we help you reduce costs whilst boosting recycling. That's a win-win situation!
On-time and reliable – we provide fully-accredited logistics and facility operators. By saying so, we ensure the safety and efficiency of our services.
As such, problems in the waste management industry are bound to rise like in any other business. But of course, not as big of a problem as our global issues that are made known by Earth Hour. So if such issues arise in regard to our service, you can talk to our friendly customer service team.
---
READ NOW: Be Sustainable This Halloween By Recycling! 🎃
---
Now, we proceed to learn what Earth Hour is!
All about Earth Hour
Earth Hour is a revolutionary initiative organised by the World Wildlife Fund (WWF). As mentioned above, Earth Hour aims to make people aware of global issues such as climate change etc. and encourages concerned citizens, communities and commercials to turn off non-essential electric lights for one hour as a way to show their commitment to the planet. The one-hour time to turn off the electric lights is from 8:00 to 9:00 p.m.
Now, what day does it occur? Earth Hour occurs every last Saturday of March. However, if it coincides with Holy Saturday, Earth Hour is instead moved a week earlier than its usual date.
This 2022, Earth Hour occurred last 26 March.
Bit of history
Now that we know what Earth Hour is, how did this movement start?
It all started with Earth Hour co-founder, Andy Ridley, forming a partnership between WWF-Australia, Leo Burnett and Fairfax Media to address the climate change issue.
In 2007, you might hard find to believe this, but not everybody supported the idea of eradicating climate change. In fact, there were still those who were sceptical and outright denied the global issue. The emergence of Earth Hour rallied people and taught them the destructive nature of climate change, and it started a "dialogue about what we as individuals can do to help address the planet's biggest environmental challenge yet", according to its official website.
Leo Burnett proceeded to partner with WWF to promote the idea and help make the campaign a reality. And then, it all started here in Australia! Yes, the first-ever Earth Hour in 2007 was held on 31 March in Sydney, Australia.
San Francisco, USA carried out a similar movement and named it 'Lights Out'. 2008 saw 35 countries and 400 cities join the Australian initiative. Fast forward to Earth Hour 2022, the movement became much more powerful globally, with over 200 countries taking a stand.
How does Earth Hour help the planet?
This yearly movement helps the Earth in lots of ways! But we state the two most important reasons why Earth Hour helps our planet.
It helps spread awareness. We have Earth Hour every year. As a result, many still remember and get hyped about it. Earth Hour reminds us to fight back against climate change and other global issues repeatedly and strongly. Along with applying it to ourselves, we can educate and encourage others to do the same.
Earth Hour is known all around the world. A majority of people all around the world had heard of Earth Hour probably at least once in their lives. Its impact is seen all around the world.
Contact Waster right now for your waste and recycling needs now!
Does your Australian-based business need waste and recycling services? If so, then you have come to the right website!
Please call 1300 WASTER (1300 927 837).  You can also email us at info@waster.com.au or enquiries@waster.com.au if you have further questions. Find the best deals in terms of waste and recycling pricing and services!