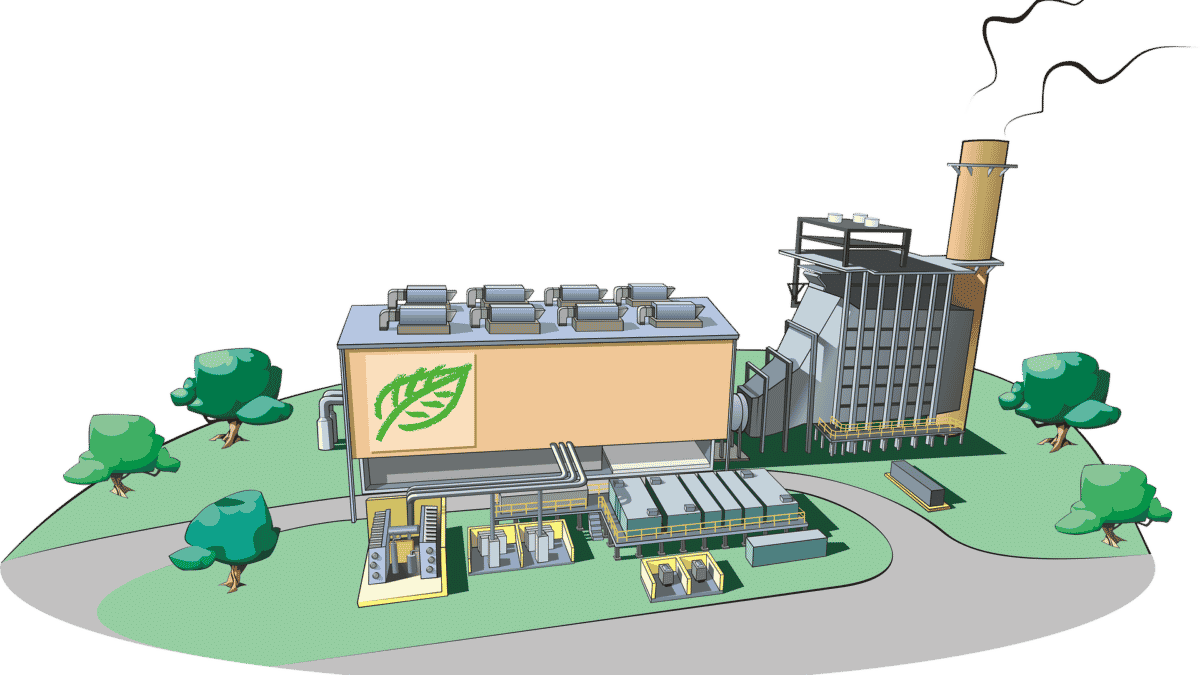 Why Do Recycling Centres Keep Catching Fire? How Can They Prevent It? 👨‍🚒
Why Do Recycling Centres Catch Fire? 👨‍🚒: As good as the waste and recycling industry is in protecting the environment and conserving natural resources, they are not without flaws. A few years back, some recycling centres all over the world caught fire in their respective facilities. Are the centres poorly managed or are they just naturally risky? How will recycling centres fight and prevent extremely dangerous and large blazes? 
Fires have become a bit too common for the waste and recycling industry these past few years. As mentioned, recycling centres from all over the world have caught fire. But these are not isolated cases, and the problem is being monitored more closely.
A little bit over a month ago, a large fire engulfed the Logan recycling centre, which fortunately did not cause any casualties or major injuries. Rewind time a bit back and you will see that in November 2020, a Kilburn plastic recycling plant went up in smoke which caused significant damages that amount to about $1 million dollars.
Going outside the country, you will also see reports dating all the way back to 2015 that fires have wreaked havoc amongst recycling centres all over the world such as when a fire caused destruction to a recycling plant in Lincolnshire that saw 4,000 bales of waste destroyed. And in 2017, a waste plant in the West Midlands town of Oldbury also experienced huge flames. The report stated that around 300 fires a year happen at UK waste and recycling centres.
The main question is, what could have caused those large and dangerous blazes? Why do recycling centres catch fire? And what can the waste and recycling industry do to implement measures and prevent fires from happening? We answer all of these questions in this blog.
Learn more about Waster: who we are and what we do
Before we go further and understand why recycling centres keep catching fire whilst also providing some ways how to prevent it from happening, let me share with you more information about Waster.
---
>>Download Now: Free PDF Business Owners Guide To General Waste Bin Services
---
We here at Waster provide you with innovative solutions for you and your business's waste management and recycling needs. Furthermore, we provide flexible, 30-day contracts instead of the typical lock-in contracts, which proves to be better.
Click on the blue button to learn more.
---
READ NOWWasters Asks: How Do You Dispose Of Vapes Here In Australia? 🚭 
---
Strong reasons why recycling centres catch fire + some ways how to prevent them from happening
We can definitely think of a few reasons why recycling plants all over the world keep catching fire.
Reasons
The first reason: it has something to do with the storage of waste and recycling materials. Obviously, the more you stockpile different kinds of materials in an enclosed facility, this can greatly contribute to the fire's strength once it starts. At that point, it is painstakingly difficult to stop and will need a lot of manpower and resources.
Then comes the second reason, closely related to the first. It certainly would not help in the slightest that a lot of waste and recycling materials are considered flammable (i.e., they are usually fire hazards). Recycling centres that specialise in dry waste, garden waste, batteries, wood, glass etc. would be more susceptible to large, almost-unstoppable fires.
To give you an example, a Texas recycling plant in 2016 brought shock and horror as it suddenly burst into flames in December 2016. The centre had different kinds of recyclable waste such as plastic bottles, discarded paper and cardboard boxes.
Unfortunately, the fire consumed it all, leaving nothing. The reported cause of all of this? Lithium-ion batteries: an item made from different chemicals, which makes them highly flammable.
All in all, the are two, strong reasons why recycling centres keep catching fire: (1) the stockpiled waste and (2) the type of waste that is stockpiled.
Below, we provide you with some ways how to prevent fires from happening in recycling centres.
Preventing recycling centres from catching fire
As they always say, "prevention is better than cure".
The waste and recycling industry should look to be more proactive than reactive. They should invest time and resources in the preparation and implementation of industry codes of practice. Mike Ritchie, MRA Consulting Group, enumerated these steps as the bare minimum.
Mandate Fire Prevention Plans as is required in the UK for all new or re-permitted facilities. This enables site-specific conditions to be taken into account. We should make these plans mandatory on all facilities, new and existing;
Mandated sprinkler systems for facilities above a certain size;
Limits on the storage of materials outside; and
Mandatory stockpile limits.
Basically, we have to make sure to have strong plans to prevent fires from happening. Planning, of course, involves reviewing the recycling centre itself and checking all of its conditions. From there, they can assess and implement as needed.
In addition, the sprinkler systems are a must for recycling centres to help prevent catching fire, along with being inspected, fixed and maintained on a regular basis.
The waste themselves should be closely monitored whilst stockpiled, with those stored outside needing to be limited. They should not exceed the stockpile limits.
Finally, the waste and recycling industry should work closely with other sectors, specifically firefighters and lawmakers. Of course, we here at Waster would want the rather negative reputation that recycling centres have gotten through the years and instead, be praised because it of their improvement and because it is safe, environmentally friendly and responsible.
To safer and more effective recycling!
For a positive news, watch this video as we discuss the idea of burning waste to produce energy.
Contact Waster right now for your waste and recycling needs now!
Does your Australian-based business need waste and recycling services? If so, then you have come to the right website!
Please call 1300 WASTER (1300 927 837).  You can also email us at info@waster.com.au or enquiries@waster.com.au if you have further questions. Find the best deals in terms of waste and recycling pricing and services!