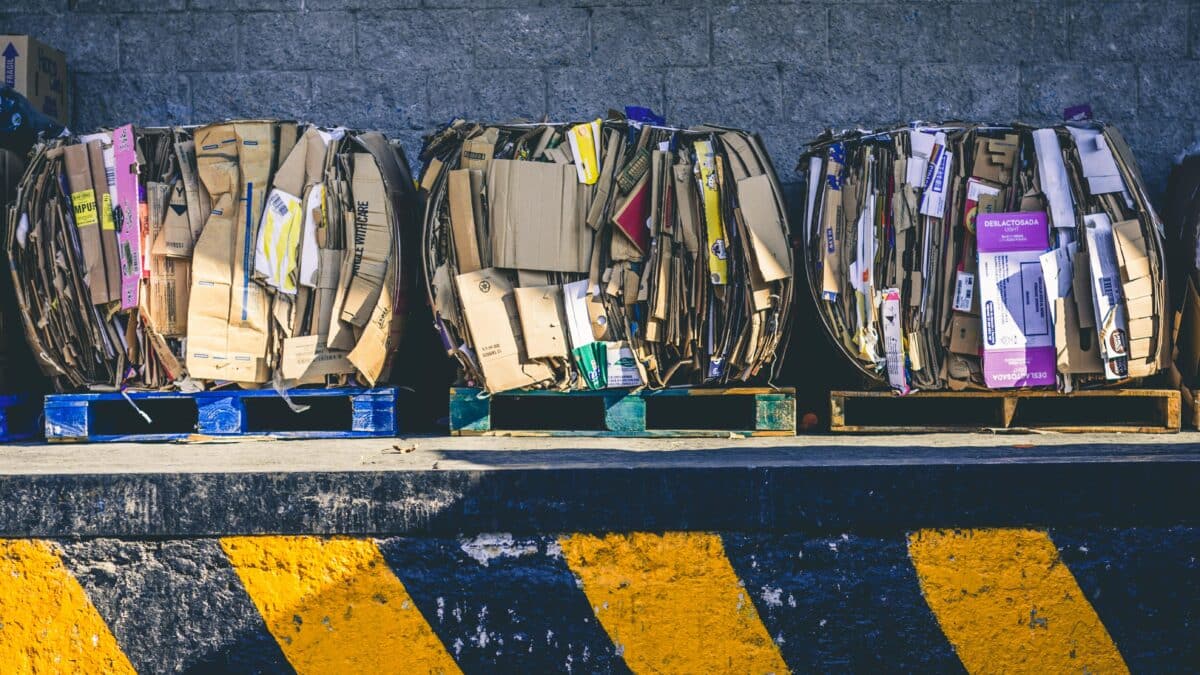 Why Does Recycling Save Energy? 🤔♻️
Why Does Recycling Save Energy? 🤔♻️: We all know recycling has loads of benefits for the environment. Not only does it keep waste from going into landfill, but it also makes sure to sustain the materials used to create new products. So far, that is what we have frequently discussed. But, did you know that recycling can also help in energy-saving? Why and how so? We will discuss everything in this blog.
We cannot deny that Australia falls behind other countries in terms of recycling efforts. However, we also cannot deny that efforts are being made, nonetheless. It is only a matter of time before Australia becomes a model country revered by others for its recycling efforts.
---
>Download Now: Free PDF Business Owners Guide To Commingled Recycling Bin Services
---
Basically, recycling has many benefits. And, energy-saving is one aspect that we will specifically discuss in this blog. Why and how does recycling help save energy? And, what are the very (and infinitely) recyclable products that can help in energy-saving? Read on to learn more.
A bit about Waster
Let us first discuss who Waster is.
We here at Waster provide you with innovative solutions for you and your business's waste management and recycling needs. Furthermore, we provide flexible, 30-day contracts instead of the typical lock-in contracts, which proves to be better.
Click on the blue button to learn more.
---
READ: Officeworks Recycling ♻️
---
Why and how can recycling help us in saving energy?
As I have already mentioned above, Australia recycles less while generating more waste. According to the Guardian, 40 per cent of core waste is recycled. However, 21.7m tonnes still go to landfill, which seems really bad.
So, efforts must be made to (a) increase recycling rates while (b) decreasing waste generated. This can help Australia reduce its environmental impact – energy-saving included. In particular, Mr Waster specifically wants to talk about recycling saving energy.
Recycling saves energy by removing the need to produce new items or products from raw, virgin materials. Starting from scratch takes a hefty amount of effort and energy to produce the new product. Processes like extracting, transporting, and refining the natural, raw, and virgin materials take so much just to finish.
As mentioned above, this creates a corresponding positive chain of effects. When you choose to recycle, you not only save energy but you also divert it from landfill. Moreover, recycling helps lessen the extraction and use of natural resources, therefore conserving them and helping them increase in numbers for future usage at a reasonable rate.
A more thorough explanation
Recycling saves energy because it uses products to its full potential. As beautifully stated by a Q and A in a Standford article,
In a broad sense, recycling is part of an ethic of resource efficiency – of using products to their fullest potential.
The recycled materials have already been processed once. Therefore, manufacturing for another time will be much cleaner and needs less energy than the first time. Another benefit it has is that it creates plenty of job opportunities. It certainly pays to recycle, especially with its importance nowadays. So, expect recycling to "rake in lots of cash", as they say.
Saving energy by recycling: the most recyclables
Now that we have established that recycling does, indeed, save energy, we ask another question: how much energy does recycling save, exactly? We have discussed that recycling saves energy, time, and money. So, recycle when you can! But of course, we all want to have an idea of how much energy we do save by recycling.
Let us take a look by numbers – the statistics on recycling aluminium, plastic, glass, and paper.
1. Aluminium recycling
When we think of recyclables, of course, aluminium always comes to our mind. It is the most efficiently recycled material around.
In Australia, for example, more than 2 billion aluminium cans are recycled every year. Now, how do you think aluminium cans save energy? Answer: roughly 10 per cent of Australia's electricity comes from recycled aluminium. As a result, recycling aluminium helps save a significant amount of energy. As mentioned by Suez, every aluminium can recycled results in enough energy to power a television for three hours!
2. Paper recycling
Paper has many uses. And, after its use, many paper products can be "resuscitated" (i.e. recycled, of course!) to produce a new batch of paper products. It can reduce energy consumption, as well as save thousands of trees in the process. Additionally, and more importantly, manufacturing recycled paper only uses 60 per cent of the energy needed to produce paper from fresh pulp.
3. Plastic recycling
How many types of plastic do you think are there? In total, there are 7 different types of plastic. Their recyclability depends on their number, with the lower number being more recyclable than those of the higher number.
Unlike aluminium, it is not infinitely recyclable. Its quality degrades every time it gets recycled. Eventually, we all have to throw it in our rubbish bin. Even with this, manufacturers continue to improve the state of plastic recycling. Those deemed unrecyclable then are now being recycled that takes less energy to produce.
4. Glass recycling
This is the last recyclable on our "Why recycling can help save energy" blog list. Creating glass from recycled materials is infinitely better than using raw, virgin materials, as there are 20 per cent less air pollution and 50 per cent less water pollution produced.
With the glass recycling process, less pollution is produced. Additionally, it prompts us to use less of our natural resources and lessens transportation costs, as well as the energy exhausted by the vehicle.
Conclusion
Recycling takes a lot of effort – we all know that. However, the benefits far outweigh the fatigue and adjustments experienced. Why or how recycling helps save energy has something to do with lessening the process of recycling, in which manufacturing stages initially use raw materials. By not using raw materials, we rid using excess energy.
Contacting Waster
If you're looking for different bin services, check our waste recycling shop and find the best deals in terms of pricing and services.
Also, please call 1300 WASTER (1300 927 837), or email us at enquiries@waster.com.au if you have any further questions.