Waster: Cheap Waste Services All Across Australia!
The Waster (described as the 'Uber of Waste' and youngest entrepreneur) platform provides market-leading waste management and resource recovery services to all leading small and large businesses across Australia. Get to know more about the cheap waste and recycling services of Waster here.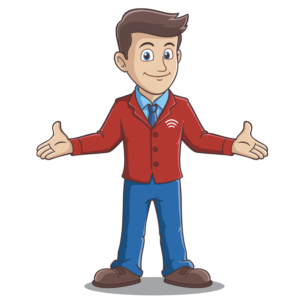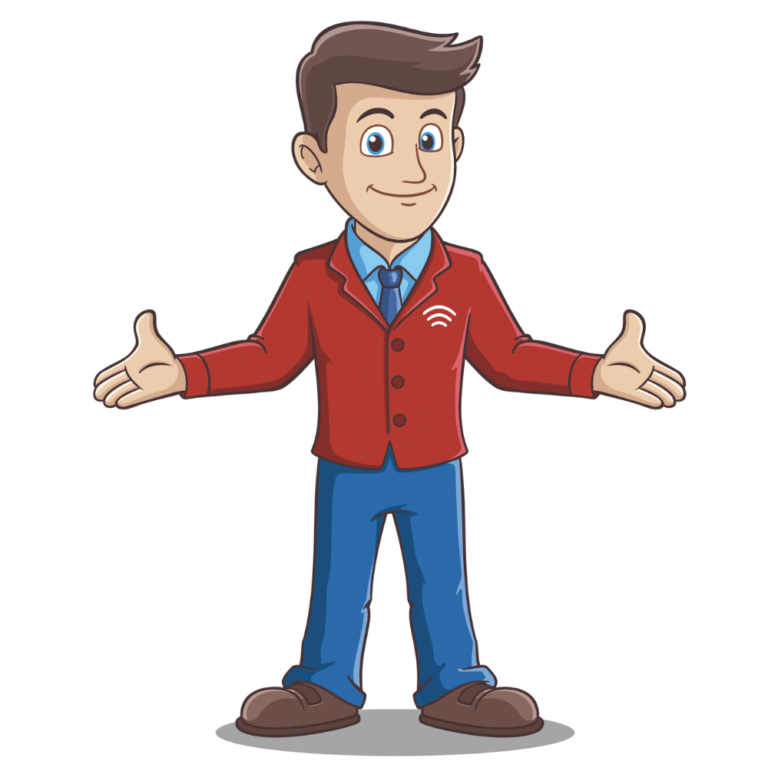 Does Waster Service Your Area?
Waster services most postcodes in all major Australian metro regions.
Please see the map below for a waster near you! This map is constantly expanding demonstrating the enhancing value delivered to our partners.
Waster cheap waste services: full listing of areas serviced by pricing regions
Canberra
Australian Capital Territory
Postcodes: 2600, 2601, 2602, 2603, 2604, 2605, 2606, 2607, 2609, 2612, 2614, 2615, 2617, 2618, 2900, 2902, 2903, 2904, 2905, 2906, 2911, 2912, 2913, 2914
Brisbane
Queensland
Postcodes: 4000, 4005, 4006, 4007, 4008, 4009, 4010, 4011, 4012, 4013, 4014, 4017, 4018, 4019, 4020, 4021, 4022, 4029, 4030, 4031, 4032, 4034, 4035, 4036, 4037, 4051, 4053, 4054, 4055, 4059, 4060, 4061, 4064, 4065, 4066, 4067, 4068, 4069, 4070, 4072, 4073, 4074, 4075, 4076, 4077, 4078, 4101, 4102, 4103, 4104, 4105, 4106, 4107, 4108, 4109, 4110, 4111, 4112, 4113, 4114, 4115, 4116, 4117, 4118, 4119, 4120, 4121, 4122, 4123, 4124, 4125, 4127, 4128, 4129, 4130, 4131, 4132, 4133, 4151, 4152, 4153, 4154, 4155, 4156, 4157, 4158, 4159, 4160, 4161, 4163, 4164, 4165, 4169, 4170, 4171, 4172, 4173, 4174, 4178, 4179, 4205, 4300, 4301, 4303, 4304, 4305, 4500, 4501, 4502, 4503, 4504, 4505, 4506, 4507, 4508, 4509, 4510, 4511
Gold Coast
Queensland
Postcodes: 2485 (NSW), 4207, 4214, 4215, 4216, 4217, 4218, 4219, 4220, 4221, 4222, 4223, 4224, 4225, 4226, 4227, 4228, 4229, 4230
Townsville
Queensland
Postcodes: 4810, 4811, 4812, 4814, 4815, 4817, 4818 – note please contact us for rural areas
Mackay
Queensland
Postcodes: 4740 – note please contact us for rural areas
Rockhampton
Queensland
Postcodes: 4700, 4701 – note please contact us for rural areas
Central Coast
New South Wales
Postcodes: 2250, 2251, 2256, 2257, 2258, 2259, 2260, 2261, 2262, 2263, 2264
Newcastle
New South Wales
Postcodes: 2265, 2267, 2278, 2280, 2281, 2282, 2283, 2284, 2285, 2286, 2287, 2289, 2290, 2291, 2292, 2293, 2294, 2295, 2296, 2297, 2298, 2299, 2300, 2302, 2303, 2304, 2305, 2306, 2307, 2308, 2309, 2318, 2322
Sydney
New South Wales
Postcodes: 2000, 2006, 2007, 2008, 2009, 2010, 2011, 2015, 2016, 2017, 2018, 2019, 2020, 2021, 2022, 2023, 2024, 2025, 2026, 2027, 2028, 2029, 2030, 2031, 2032, 2033, 2034, 2035, 2036, 2037, 2038, 2039, 2040, 2041, 2042, 2043, 2044, 2045, 2046, 2047, 2048, 2049, 2050, 2060, 2061, 2062, 2063, 2064, 2065, 2066, 2067, 2068, 2069
2070, 2071, 2072, 2073, 2074, 2075, 2076, 2077, 2079, 2080, 2081, 2082, 2084, 2085, 2086, 2087, 2088, 2089, 2090, 2092, 2093, 2094, 2095, 2096, 2097, 2099, 2100, 2101, 2102, 2103, 2104, 2105, 2106, 2109, 2110, 2111, 2112, 2113, 2114, 2115, 2116, 2117, 2118, 2119, 2120, 2121, 2122, 2125, 2126, 2127, 2128, 2130, 2131, 2132, 2133, 2134, 2135, 2136, 2137, 2138
2140, 2141, 2142, 2143, 2144, 2145, 2146, 2147, 2148, 2150, 2151, 2152, 2153, 2154, 2155, 2158, 2160, 2161, 2162, 2163, 2164, 2165, 2166, 2167, 2168, 2170, 2171, 2172, 2173, 2174, 2175, 2176, 2177, 2178, 2179, 2190, 2191, 2192, 2193, 2194, 2195, 2196, 2197, 2198, 2199, 2200, 2203, 2204, 2205, 2206, 2207, 2208, 2209, 2210, 2211, 2212, 2213, 2214, 2216, 2217,2218, 2219, 2220, 2221, 2222, 2223, 2224, 2225, 2226, 2227, 2228, 2229, 2230, 2231, 2232, 2233, 2234, 2555, 2559, 2560, 2563, 2564, 2565, 2566, 2567, 2568, 2570, 2747, 2750, 2753, 2759, 2760, 2761, 2762, 2763, 2765, 2766, 2767, 2768, 2769, 2770
Wollongong
New South Wales
Postcodes: 2500, 2502, 2505, 2506, 2516, 2517, 2518, 2519, 2525, 2526, 2527, 2528, 2529, 2530
Darwin
Northern Territory
Postcodes: 0800, 0810, 0812, 0820, 0828, 0829, 0830
Adelaide
South Australia
Postcodes: 5000, 5006, 5007, 5008, 5009, 5010, 5011, 5012, 5013, 5014, 5015, 5016, 5017, 5018, 5019, 5020, 5021, 5022, 5023, 5024, 5025, 5031, 5032, 5033, 5034, 5035, 5037, 5038, 5039, 5040, 5041, 5042, 5043, 5044, 5045
5046, 5047, 5048, 5049, 5050, 5051, 5052, 5061, 5062, 5063, 5064, 5065, 5066, 5067, 5068, 5069, 5070, 5072, 5073, 5074, 5075, 5076, 5081, 5082, 5083, 5084, 5085, 5086, 5087, 5088, 5089, 5090, 5091, 5092, 5093, 5094, 5095, 5096, 5097, 5098, 5106, 5107, 5108, 5109, 5110, 5111, 5112, 5113, 5114, 5115, 5116, 5117, 5118, 5120, 5121, 5125, 5126, 5127, 5131, 5132, 5133, 5134, 5136, 5137, 5138, 5140, 5141, 5142, 5144, 5150, 5151, 5152, 5154, 5155, 5156, 5158, 5159, 5160, 5161, 5162, 5163, 5164, 5165, 5166, 5167, 5168, 5169, 5170, 5171, 5173, 5174, 5950
Burnie
Tasmania
Postcodes: 7320
Devonport
Tasmania
Postcodes: 7307, 7310
Hobart
Tasmania
Postcodes: 7000, 7004, 7005, 7007, 7008, 7009, 7010, 7011, 7012, 7015, 7016, 7017, 7018, 7019, 7021, 7025, 7050, 7052, 7053, 7054, 7055, 7170
Launceston
Tasmania
Postcodes: 7248, 7249, 7250, 7252, 7258
Geelong
Victoria
Postcodes: 3214, 3215, 3216, 3218, 3219, 3220, 3224
Melbourne
Victoria
Postcodes: 3000, 3002, 3003, 3004, 3006, 3008, 3011, 3012, 3013, 3015, 3016, 3018, 3019, 3020, 3021, 3022, 3023, 3024, 3025, 3026, 3027, 3028, 3029, 3030, 3031, 3032, 3033
3034, 3036, 3037, 3038, 3039, 3040, 3041, 3042, 3043, 3044, 3045, 3046, 3047, 3048, 3049, 3051, 3052, 3053, 3054, 3055, 3056, 3057, 3058, 3059, 3060, 3061, 3062, 3063, 3064, 3065, 3066, 3067, 3068, 3070, 3071, 3072, 3073, 3074, 3075, 3076, 3078, 3079, 3081, 3082, 3083, 3084, 3085, 3087, 3088, 3089, 3090, 3091, 3093, 3094, 3095, 3096, 3097, 3099, 3101, 3102, 3103, 3104, 3105, 3106, 3107, 3108, 3109, 3111, 3113, 3114, 3115, 3116
3121, 3122, 3123, 3124, 3125, 3126, 3127, 3128, 3129, 3130, 3131, 3132, 3133, 3134, 3135, 3136, 3137, 3138, 3139, 3140, 3141, 3142, 3143, 3144, 3145, 3146, 3147, 3148, 3149, 3150, 3151, 3152
3153, 3154, 3155, 3156, 3158, 3159, 3160, 3161, 3162, 3163, 3165, 3166, 3167, 3168, 3169, 3170, 3171, 3172, 3173, 3174, 3175, 3177, 3178, 3179, 3180, 3181, 3182, 3183, 3184, 3185, 3186, 3187, 3188, 3189, 3190, 3191, 3192, 3193, 3194, 3195, 3196, 3197, 3198, 3199, 3200, 3201, 3202, 3204, 3205, 3206, 3207, 3335, 3337, 3338, 3427, 3428, 3750, 3752, 3767, 3802, 3803, 3804, 3805, 3806, 3807, 3910, 3911, 3912, 3913, 3915, 3916, 3918, 3919, 3920, 3930, 3931, 3933, 3934, 3936, 3937, 3938, 3939, 3940, 3941, 3942, 3943, 3944, 3975, 3976, 3977
Perth
Western Australia
Postcodes: 6000, 6003, 6004, 6005, 6006, 6007, 6008, 6009, 6010, 6011, 6012, 6014, 6015, 6016, 6017, 6018, 6019, 6020, 6021, 6022, 6023, 6024, 6025, 6026, 6027, 6029, 6034, 6038, 6050, 6051, 6052
6053, 6054, 6055, 6056, 6057, 6058, 6059, 6060, 6061, 6062, 6063, 6064, 6066, 6067, 6068, 6069, 6070, 6071, 6072, 6073, 6074, 6076, 6077, 6078, 6079, 6081, 6090, 6100,
6101, 6102, 6103, 6104, 6105, 6106, 6107, 6108, 6109, 6110, 6112, 6121, 6122, 6123, 6147, 6148, 6149, 6150, 6151, 6152, 6153, 6154, 6155, 6156, 6157, 6158, 6159, 6160, 6162, 6163, 6164, 6165, 6166, 6167, 6168, 6169, 6170, 6171, 6172, 6180, 6181, 6182
Bendigo
Victoria
Postcodes: 3550, 3551, 3555, 3556, 3515
Ballarat
Victoria
Postcodes: 3350, 3351, 3352, 3354, 3355, 3356