Waste management for smart businesses!
Waster is an innovative solution for all your waste management and recycling needs. We enable you to access the lowest cost / cheapest bin collection, removal and disposal prices available in the Australian garbage and recycling market whilst requiring no lock in contracts, no unjustified rate increases and no hidden costs. Operating in all metro regions throughout Australia.
How much can Waster save you? Request a free 24 hour cost comparison!
Start saving today on waste services
No hidden fees - & no lock in contracts
You pay exactly what you have signed up for and not a dollar more! Our month to month contracts mean exactly that. We know business is not always plain sailing – so you can end your waste management contract by providing a month's notice at any time (with no reason required.) Visit our pricing inclusions page to verify if a small bin removal fee is payable (for short term customers).
No site fee or bin rental
No weekend or public holiday surcharge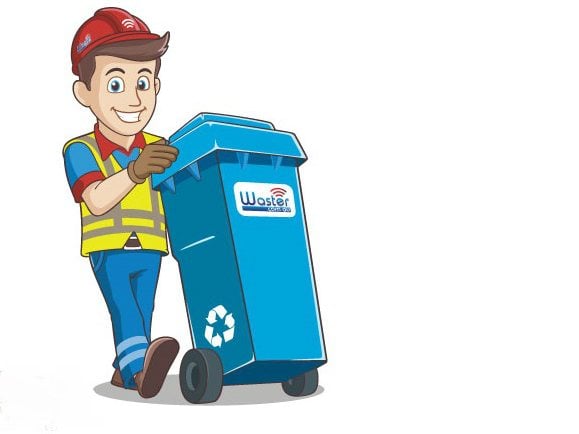 Low risk - with flexible agreements
Designed for Small & Medium Businesses
We work with small and medium businesses - just like yours. Let us help you reduce costs and boost recycling!
Waste Management Industry News & Information
Office Recycling Bins: Are You Ready To Be A Green Office? (Infographic)
During the working week many of us spend our time in a commercial office – whether we like it or not.  Environmental awareness and focus on reducing pollution and waste going to landfill is a very noble aim and hence optimising office recycling bins is a really good idea. The good news is that reducing your waste going to landfill will also benefit your corporate bottom line by boosting profits!…
Skip Bin Hire Wollongong: How To Save Money With Flexible Contracts
Skip bin hire Wollongong: as any long term resident or business operator in Wollongong will attest, waste disposal can be extremely expensive in their city. This issue has not appeared overnight – for example see the article in the Illawara Mercury from 2013 referencing illegal dumping due to the cost of landfill disposal. These high costs can be a real impediment to business growth and development in the…
Grease Trap Companies: How To Prevent Grease Emergencies!
Grease trap companies: whenever we take a booking for a grease trap service from a new customer or enquiry, one of the first questions we usually hear is "how soon can you pump it out". People either want to hear nothing about grease trap cleaning company services – or have it serviced immediately! In most states and metro regions, the local water authority will regulate your business and…