Waste management for smart businesses!
Waster is an innovative solution for all your waste management and recycling needs. We enable you to access the lowest cost / cheapest bin collection, removal and disposal prices available in the Australian garbage and recycling market whilst requiring no lock in contracts, no unjustified rate increases and no hidden costs. Operating in all metro regions throughout Australia.
How much can Waster save you? Request a free 24 hour cost comparison!
Start saving today on waste services
No hidden fees - & no lock in contracts
You pay exactly what you have signed up for and not a dollar more! Our month to month contracts mean exactly that. We know business is not always plain sailing – so you can end your waste management contract by providing a month's notice at any time (with no reason required.) Visit our pricing inclusions page to verify if a small bin removal fee is payable (for short term customers).
No site fee or bin rental
No weekend or public holiday surcharge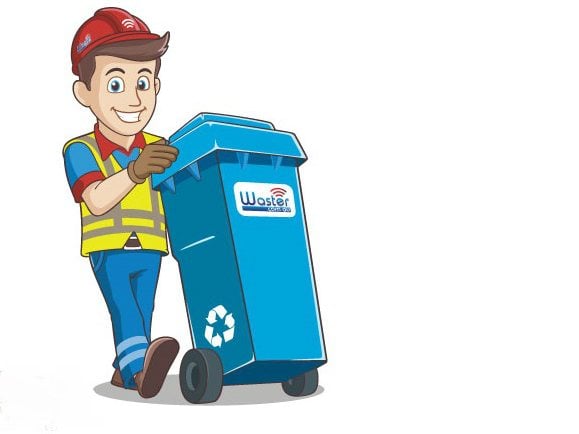 Low risk - with flexible agreements
Designed for Small & Medium Businesses
We work with small and medium businesses - just like yours. Let us help you reduce costs and boost recycling!
Waste Management Industry News & Information
Integrated Waste Services: How Much Waste Does Australia Produce?
Integrated Waste Services: when you put your rubbish and recycling out for collection each week you my often wonder will your waste actually fit inside your bin! This got Mr Waster thinking – how much waste is produced by the average Australian every year? Waster offers low cost intergrated waste services and recycling to small and medium Australian businesses – based on flexible 30 day agreements and a real…
Feminine Hygiene Bins: Arrange Efficient Services For Your Washrooms
Feminine hygiene bins: when you are arranging your waste collection services and other required services such as various recycling streams, grease traps etc you should also think whether you need to arrange a feminine hygiene bins service for your ladies bathrooms. Arranging a clean and presentable washroom experience is vital if you are a restaurant, bar etc or for your employees in any work environment. A great professional…
Green Waste Removal: Food Waste To Create Electricity Throughout Australia?
Green waste removal – if you have been playing attention to the press recently in Australia -you will know that there is an ongoing crisis in the recycling and waste management industries. Due to China clamping down on importation of low quality recycling commodities – many Australian councils and commercial recyclers are feeling the pinch. Ipswich council has recently announced that they are putting an end to commingled /…