Waste management for smart businesses!
Waster is an innovative solution for all your waste management and recycling needs. We enable you to access the lowest cost / cheapest bin collection, removal and disposal prices available in the Australian garbage and recycling market whilst requiring no lock in contracts, no unjustified rate increases and no hidden costs. Operating in all metro regions throughout Australia.
How much can Waster save you? Request a free 24 hour cost comparison!
Start saving today on waste services
No hidden fees - & no lock in contracts
You pay exactly what you have signed up for and not a dollar more! Our month to month contracts mean exactly that. We know business is not always plain sailing – so you can end your waste management contract by providing a month's notice at any time (with no reason required.) Visit our pricing inclusions page to verify if a small bin removal fee is payable (for short term customers).
No site fee or bin rental
No weekend or public holiday surcharge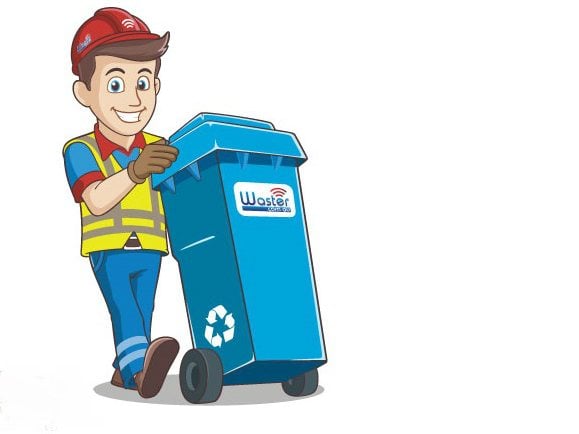 Low risk - with flexible agreements
Designed for Small & Medium Businesses
We work with small and medium businesses - just like yours. Let us help you reduce costs and boost recycling!
Waste Management Industry News & Information
Can Plastic Be Recycled In Australia? – And A Look At Clean Oceans
I, like many thousands of other people was at the Sydney City2Surf race last Sunday – although I must admit that I was cheering someone on – rather than doing any hard work. I bumped into a very interesting information desk from the Clean Oceans project – which leads to this blog on "can plastic be recycled in Australia". The Clean Oceans project is a very worthwhile and ambitious…
Ladies Sanitary Bin Service Cost: How Much Does It Cost For Your Business?
As a business owner or company – you may be required to provide sanitary disposal in your bathrooms for both staff and guests. In today's short blog – we will cover how ladies sanitary bin service cost and what you could expect to pay for your services. We covered in a previous blog how whilst there is not a specific legal requirement to provide sanitary bins in your business…
Are Sanitary Bins A Legal Requirement In Australia – How To Book Services?
When you run a business in Australia – it is very difficult to keep totally up to speed with all relative rules and regulations. One of the questions we often hear from small business owners is "are sanitary bins a legal requirement in Australia"? The answer – is not so clear cut and there is some guidance but not a strict rule (at least that we are aware of)….