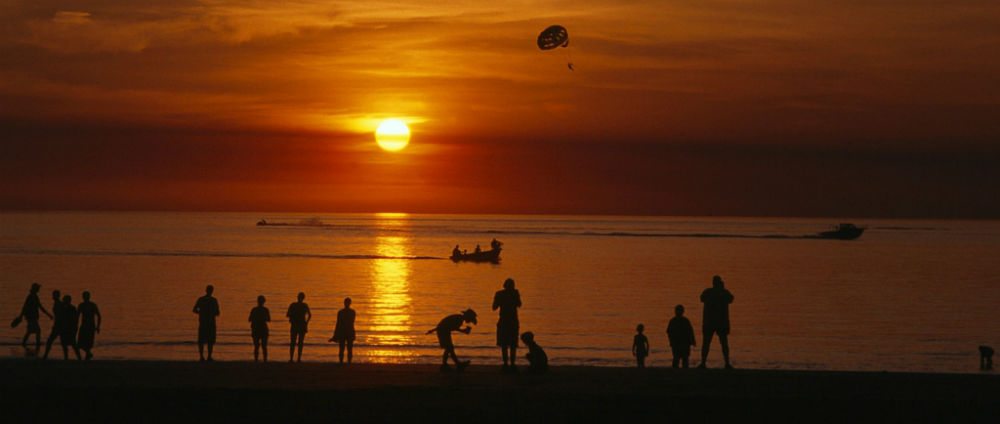 Waste Removal Darwin 2022 🚛: Tips for Darwin Waste Disposal & Recycling
Waste removal Darwin: Darwin and the Northern Territory in general is a very special place. It is one of those magical places, a bit unlike anywhere else in the world (as can be seen in the beautiful sunset in the picture above). If Mr Waster was a tabloid journalist, he would have captioned the picture "the sun sets on high waste management prices in Darwin". Be thankful Mr Waster is not a journalist as all he would write about would be recycling Darwin innovations and waste solutions Darwin that can save you money and help the environment.
I have seen it written that Darwin and the NT is actually one of the most desirable places to live following the Covid restrictions of the last year – and we could not agree more!
---
>Download Now: Free PDF Business Owners Guide To General Waste Bin Services
---
As at the date of writing in January 2022 – Darwin is also probably one of the safest places in the world as regards Covid 19 – with no cases in weeks. Hopefully the rest of Australia and the world will follow that lead in the very near future.
As business gets back to normal after the crisis – we cover in this blog – how to save money on your commercial waste removal services in Darwin and the surrounding area. This could be taking rubbish yourself to the Shoal Bay waste facility Darwin – or engaging a contractor for commercial waste solutions Darwin for your business.
Quick tips for saving money on your waste removal Darwin in 2022
You can check out info about waste removal Darwin and budget bins Darwin through our waste resource page – it has handy links to Government websites and useful aids such as bin stickers etc. This can be a real help to putting in place an effective waste management of recycling Darwin optimisation plan for your business.
It is always good to be aware of the Council and Territory Government info such as landfill levies etc. If you have only a small amount of rubbish or cardboard – the best option is likely loading the ute – and dropping it off at the Shoal Bay waste facility Darwin.
The quickest and easiest way to start saving money on your Darwin waste disposal or bin collection Darwin is to follow the simple strategy:
A. Check where you are with your existing waste collection company
B. Get cheaper prices for bin collection Darwin services,  and
C. Optimise your Darwin rubbish collection services. Luckily Waster can help you with all 3 stages.
A. Check where you are – it is important to check your existing contract for bin collection Darwin. The Darwin waste disposal industry is known for long term contracts and large annual rate increases. Once you check your paper work you should know whether you can leave your current contract or if there will be a financial cost to exiting early.
It is easier in 2022 to swap Darwin waste collection companies than in previous years as rollover clauses and lock in contracts are thankfully a thing of the past for small and medium businesses.

In 2020, there is no need to sign long term waste management services contracts as Waster offers flexible 30 day agreements with no hidden fees.
B. Get cheaper prices for Darwin rubbish collection (budget bins Darwin) – just have a quick browse in our online waste solutions Darwin shop – you will be able to quickly see how much you would save by moving to Waster.
The price you see is really the price you will pay for Darwin garbage collection.  You may have experience additional charges from your previous supplier – things such as admin fees, bin rentals, site fees and the like. Waster does not charge these fees.
C. Optimise your services for bin collection Darwin – Waster is committed to recycling and strongly suggests you consider reducing your overall waste collection costs by implementing some smart recycling services. We often find that implementing services such as cardboard collection or commingled recycling can help reduce your overall costs. The added benefit is that the environment will benefit too.
Many customers can be surprised that implementing improved recycling – using a simple waste management plan can really reduce costs on an ongoing basis.
Where does Waster provide waste removal Darwin services for small businesses like yours?
Waster provides waste solutions Darwin and recycling Darwin services throughout the Darwin metro regions. The full list of postcodes is as follows:
0800, 0810, 0812, 0820, 0828, 0829, 0830. A map of areas serviced can be found on our website.
Suburbs serviced include (please not this listing of suburbs is not exhaustive – you should refer to the postcode listing above for the master version): Nightcliff, Rapid Creek, Coconut Grove, Ludmila, East Point, Fannie Bay, The Gardens, Parap, Woolner, Winnellie, Lyons, Tiwi, Lee Point, Nakara, Moil, Anula, Wulagi, Malak, Leanyer, Karama, Coonawarra, Berrimah, Hidden Valley, East Arm, Pinelands, Durack, Gunn, Palmerston, Bakewell, Rosebery, Moulden, Bellamack, Archer, Yarrawonga.
If you do not see your local area listed above – please contact us on 1300 927 837 or email us – and we will promptly answer your questions.
We regularly publish informative articles on varying cities around Australia; you can find an intro to waste management Hobart here.
How to organise your waste removal Darwin services
We know that organising bin collection services is not something any business person wants to spend much time doing. With Waster – you can rest assured that you are getting good pricing and great service.
Check out our recent customer reviews here.
The easiest way to check your prices for waste removal Darwin bins is through our online shop:
Alternatively, you could have Waster customer service agents provide the exact amount you would save by moving to a flexible 30 day contract for waste removal Darwin by accessing our free 24 hour waste management cost comparison. This service will (in a guaranteed 24 hour window) reply with a detailed cost analysis showing the savings you could make on a monthly and annual basis.
Waste management Darwin: Mr Waster has been doing a tour around Australia, showcasing our waste services and recycling bin collection offering in all major cities throughout the nation.
---
>Download Now: Free PDF Business Owners Guide To Commingled Recycling Bin Services
---
You can find articles on such cities as Sydney, Melbourne, Canberra, Geelong, Brisbane and many more in our blog. Today we cover waste management Darwin and how your business can get cheap, reliable and easy to book waste services through Waster.
We have previously provided an introduction to Darwin waste collections – which you can find here.
Waster is a real difference to other bin collection or recycling companies operating in the Northern Territory – or Australia in general.
We provide all our Darwin bin collection services such as waste management Darwin – i.e. for general waste, cardboard recycling, commingled bins etc – on flexible 30 day terms. If you have ever been locked into a long term or multi year contract with a waste company – you will know the importance of flexibility!
Waste management Darwin – how to check prices
Waster always recommends Darwin based customers (or any customer really) to spend some time thinking about how much money their business currently spends on waste collections. Checking if you are receiving good value is as easy as accessing our online waste shop and entering your service requirements -you will see the pricing you would receive in real time.
Most new business owners – will not know too much about waste and recycling and what their business really needs. This is why it is smart to start off with the minimum services for your business – and then you can add additional services as time goes on.
Often people completely under or over estimate the amount of rubbish or garbage that their business will actually produce.
All Waster garbage collection services are offered on flexible 30 day terms where you will not be required to sign a long term lock in contract as has been common in the industry to date.
This will enable you to avoid the dreaded roll-over clause, and being locked into a contract that does not best suit your business.
At Waster – you can cancel your waste management Darwin services at any time and for any reason by providing us with 30 days notice.
This gives us enough time to arrange bin removals etc. There is no cancellation or bin removal fee.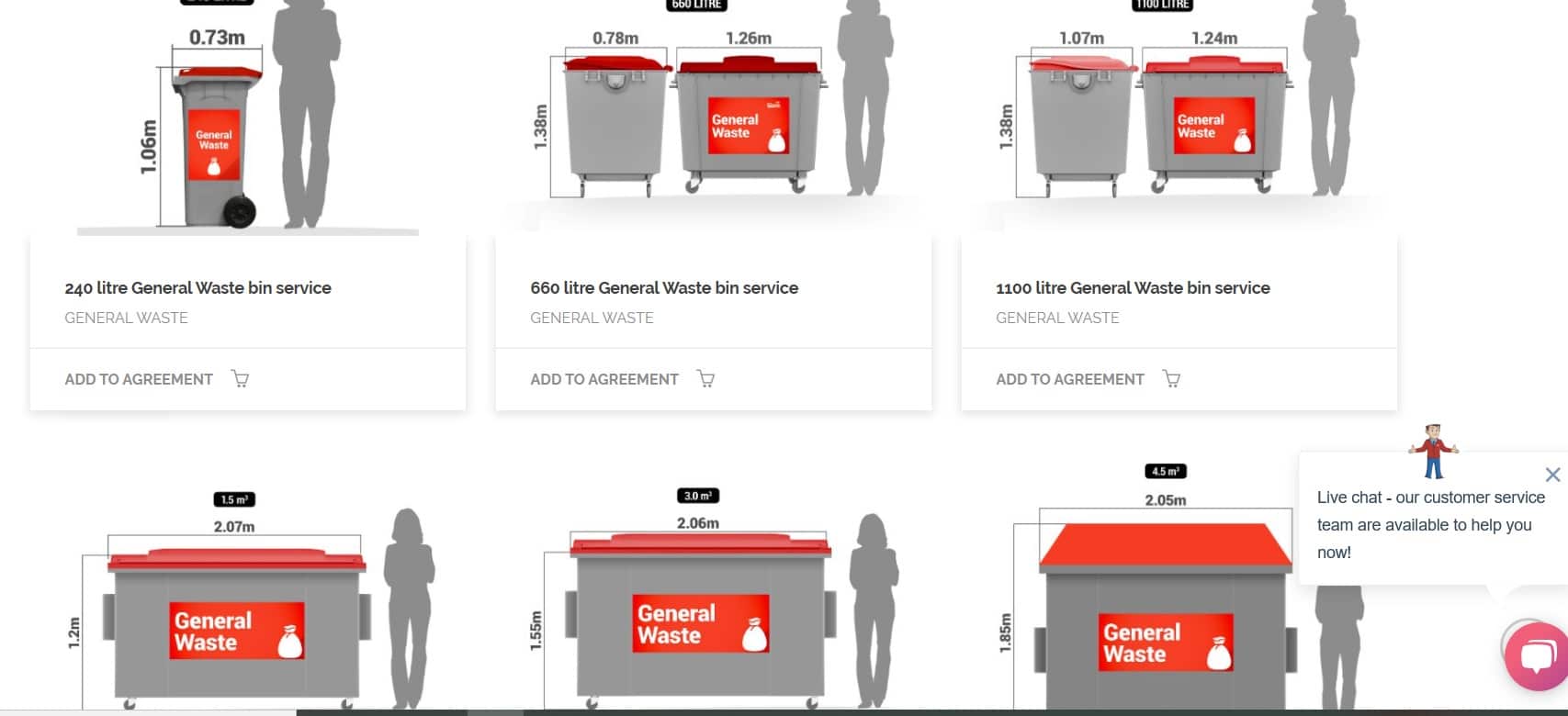 You will be able to compare how much you will save avail of increased flexibility. You can also avail of Waster's free 24 hour cost comparison service – whereby our team will compare the costs you would face under Waster vs your incumbent supplier.
Where does Waster operate in the Darwin metro region?
Waster provides comprehensive waste collections, waste solutions, garbage collection and recycling services across Darwin and Palmerston – the postcodes serviced include:
0800, 0810, 0812, 0820, 0828, 0829, 0830.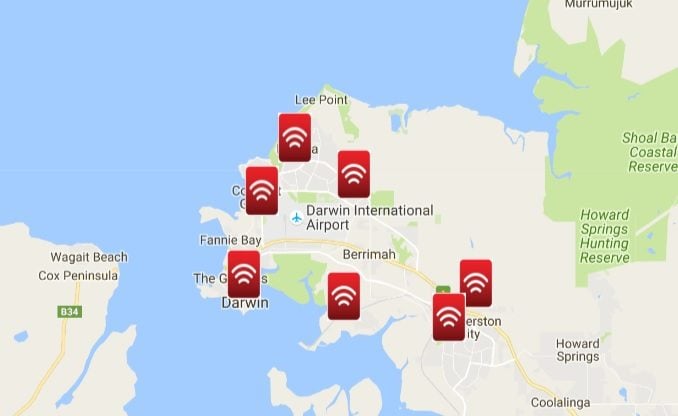 Suburbs serviced include the below listed (note – the postcode list above should be taken as the master list). If you have any queries regarding service areas, simply contact our friendly help centre team at 1300 WASTER.
Coconut Grove, Jingili, Millner, Moil, Nightcliff , Rapid Creek , Bayview , Charles Darwin, Darwin, Eaton, East Point, Fannie Bay, Hidden Valley, Larrakeyah, Ludmilla, Parap, Stuart Park, The Gardens, The Narrows, Winnellie, Woolner, Alawa, Brinkin, Buffalo Creek, Casuarina, Holmes, Leanyer, Lee Point, Lyons, Muirhead, Nakara, Tiwi, Wagaman, Wanguri, Anula, Berrimah, Coonawarra, Karama, Malak (with Sanderson), Marrara (with Northlakes), Sanderson, Wulagi, Bakewell, Bellamack, Durack, Driver, Farrar, Gray, Gunn, Moulden, Palmerston City, Rosebery, Woodroffe, Archer, Johnston, Marlow Lagoon, Mitchell, Pinelands, Zuccoli
Are there any hidden charges
Waster operates a completely transparent pricing model for waste management Darwin whereby you only pay for what you have signed up for.
We do not charge additional charges such as rental fees, site fees, admin fees or management fees. You can find a comprehensive listing of inclusions here.
The price you see in our online shop is the price per collection – you will receive discounts for booking more regular services or multiple bins.
If you operate a larger facility – or require multiple bins and services – contact us via phone or email – and we will provide a bundled discount for all your services.
If you are seeking to drop off waste at a facility – you can see details regarding the Shoal Bay waste management facility here.
But, everyone tells me I need a long term contract.
Other waste companies will tell you that you require a long term contract lasting 2 or more. Through Waster, this is not required and you can simply sign up for a flexible 30 day contract – which you can end at any point by providing 30 days written notice.
From our experience – signing a long term lock in contract for your waste management Darwin services – only really benefits one party – and it is certainly not the customer!