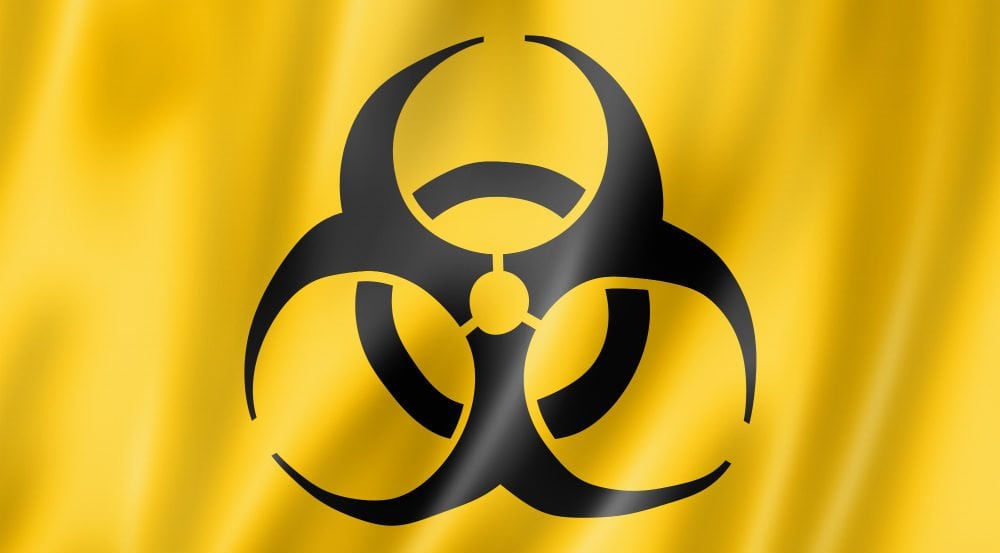 Clinical Waste Disposal: All You Need To Know For Business Clinical Waste
Clinical waste disposal: if you are a business that generate clinical waste – you need to be aware that it has to be handled in a specific manner and can not be disposed of in general waste (your red bin) for common garbage.
Your requirements as regards clinical and medical waste will be regulated by the EPA in your city or state. For example in Melbourne and Victoria the regulations are set by the Victoria EPA.
See a detailed document here showing your requirements under the Victoria EPA for clinical waste.
What sort of businesses need to think about clinical waste disposal
As per the Victoria EPA – "Generators of clinical and related waste include (but are not restricted to):
• acupuncture clinics
• brothels
• collections of sharps and clinical and related waste from commercial buildings and workplaces (e.g. First aid waste)
• dental practitioners
• emergency services
• funeral parlours
• home healthcare
• long-term healthcare facilities
• needle exchange programs
• pathology laboratories
• schools
• universities
• veterinarians.
Hospitals and other larger-scale waste generators should refer to the Code of Practice for specific guidance on meeting waste management requirements".
What materials are classified under clinical waste disposal
As per the Victoria EPA – "Wastes arising from medical, nursing, dental, veterinary, laboratory, pharmaceutical, podiatry, tattooing, body piercing, brothels, emergency services, blood banks, mortuary practices and other similar practices, and wastes generated in healthcare facilities or other facilities during the investigation or treatment of patients or research projects".
Clinical waste includes:
A. Sharps
B. a clinical specimen such as blood or tissue
C. A specimen of urine or faeces taken for laboratory testing includes specimens for analysis to ascertain disease status.
D. A laboratory culture
E. Human tissue
F. Tissue, carcasses or other waste arising from animals used for laboratory investigation or for medical or veterinary research other than psychological testing.
G. Human blood or body fluids other than urine or faeces.
H. Materials or equipment containing human blood or body fluids
I. Urine or faeces, or materials or equipment containing urine or faeces, where there is visible blood
J. Waste from patients known to have, or suspected of having a communicable disease
Your requirements under clinical waste disposal
"It is essential that clinical and related wastes are properly segregated, packaged, labelled, handled and transported to minimise risk to waste handlers and the community, such as needle stick injuries and transmission of infectious diseases. All sharps and other waste containers should meet the specific Australian Standards requirements. Clinical cytotoxic waste and related waste must be segregated and identified by colour coding and marked according to the following:
Colour code: yellow
Wording: clinical waste displayed on at least 2 sides
Sign: black biological hazard
Symbol: as above.
"Where small quantities of clinical waste bin and related waste are being generated, effective storage can be achieved using 120/240 litre mobile garbage bin (wheelie bins)"
How Waster can help you with clinical waste disposal
Waster offers low cost, reliable and fully accredited and licensed medical waste collection services in both 120 litre and 240 litre sizes. Waster has recently been covered in the Australian press: Uber of Waste. You can check prices and book your required service by pushing the blue button below:
medical waste disposal Sydney
.
Conclusion:
Correct disposal and treatment of your waste streams and of course medical waste bins is a business responsibility.
Organising correct and reliable and safe management of healthcare waste and hazardous wastes can be very cost effective and will ensure you prevent any issues down the line with compliance and health and safety. You can thus minimise waste disposal costs and provide a safe work environment for all.
Check out how a small office version of an autoclave works – industrial autoclaves are much larger!