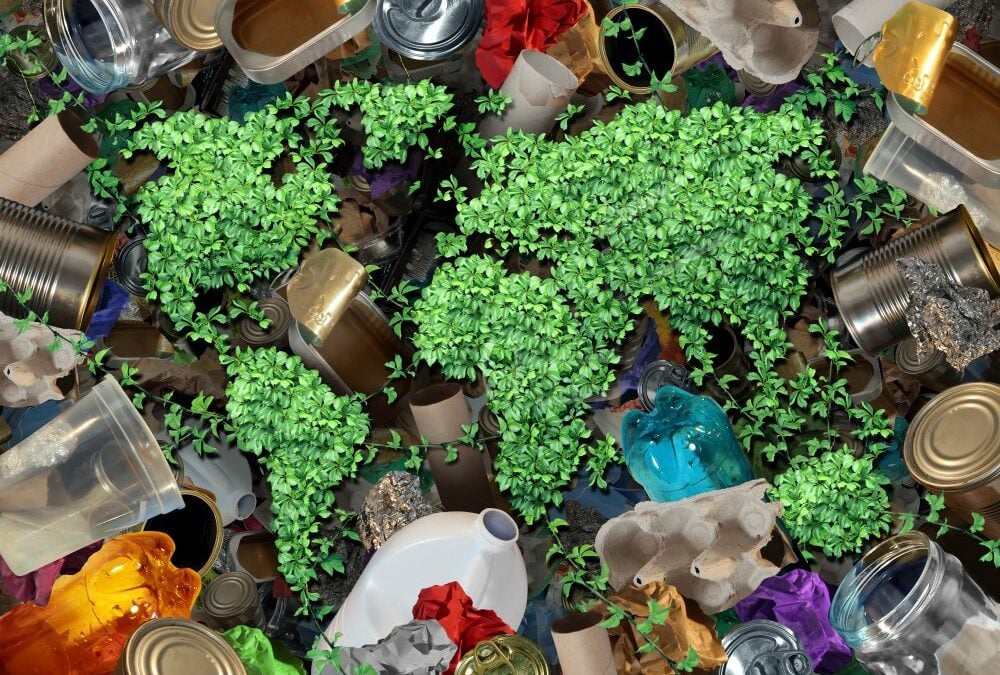 Rubbish Removal Sydney 2023: Better Bin Collections For Business ✅
Rubbish Removal Sydney: Rubbish removal in Sydney is usually regarded as a necessary evil. The key criteria for most small and medium businesses are simply "I want someone to take away my business rubbish cheaply and reliably". Of course, as we know – that is not always that easy to find!
---
>>Download Now: Free PDF Business Owners Guide To General Waste Bin Services
---
Waster would like to remind you however that this method of thinking can be an effective method to destroy dollars for your business – just as effective as driving away customers at the front of the shop.
In some industries, rubbish removal and collection/disposal can equate to almost 5% of total business costs. This creates a huge opportunity for your business to significantly increase its profit margins.
If for example, we take the retail industry – profit margins in that industry can commonly be lower than 5% of total revenue i.e. costs are almost equal to revenue. Shops are basically struggling to break even. If in our little experiment, we assume that rubbish removal equates to 5% of the business costs – then halving the waste spending could actually increase profits by c.50%! That would be extremely impressive and appealing to all business owners – but how would we do it?
Of course I suggest you contact Waster at our website or submit a request for a free price comparison but it is also good to educate business people as to what to look out for.
Rubbish removal Sydney costs for your small business in 2023
As a rule of thumb, throwing away rubbish is going to be a cost to your business, but if you were able to imagine your bin full of valuable paper and cardboard or tin cans or metal etc? Of course, in that case, the "cost" to have your rubbish removed would be much lower.
A business can greatly decrease its costs by practising some of the common household chores we all practise i.e. separating out General Waste from the Recyclable components.
Because of Government waste levies and also the potential to achieve rebate payments for large volumes of recyclable commodities like paper and cardboard – it can often be significantly cheaper for recyclables to be collected from your business than General Waste – even to a factor of 5!
As a first step to decreasing your spending on rubbish removal and boosting your business profits – Waster would suggest you take a look in your bins – though of course not too close!
If your General Waste bin contains a large proportion of what looks to be recyclable commodities i.e. stuff like paper, cardboard, plastics, etc – there is a high chance that you could work with a trustworthy rubbish removal contractor to reduce your expense and hence boost your profits.
The added benefit of doing this is you help the environment at the same time as boosting profits. For once, doing the right thing by the planet does not burn a hole in your pocket.
You can also consider using your enhanced environmental performance as a marketing angle for winning new customers – just think, would you look favourably on a cafe in a beautiful area that recycles 90% of its rubbish (as long as the price of coffee has not increased)?
I know I would.
Cheap rubbish removal Sydney
As you will know if you are a customer of Waster or a regular reader of our blogs – we always strive to be an honest business and practice a model with transparent pricing, no lock-in contracts and only billing for services that you have contracted for at the right price.
However, as with all things in life – we admit that sometimes things do go wrong and some customers do leave us.
We also have customers being unhappy with service for one reason or another. Our policy is to always strive to find a solution – and if we can not provide the service – we tell you as soon as possible.
For example – recently, we had one customer unhappy that following site inspection – we were unable to provide the waste collection service as quoted.
All our quotes for cheap rubbish removal Sydney bins – have to be subject to a site inspection by operations to confirm access hours, road quality etc. The last thing we want to do is implement services and then do a poor job!
Things that have gone wrong for Waster customers on cheap rubbish removal Sydney
At Waster, we know that things sometimes do not run as smoothly as they should – and when they do we really strive to rectify them as soon as possible. Below are some things that do go wrong – whilst these are uncommon – they, of course, do happen in any business like cheap rubbish removal Sydney bins:
Misunderstanding the price of services for cheap rubbish removal Sydney bins: Through our online waste shop, we make it clear that the prices are for collection. See below:
In this instance – we make it clear that the price quoted is for the Collection and disposal of 1100 litre General Waste bin. The rate is shown exclusive of GST. Pricing is for individual bin collection.
The pricing is clearly stated as for the collection of one bin – if you get it picked up 10 times a month, you pay ten times the quoted price.
See the video below for confidential paper services and the associated price per collection.
Some customers however have argued that they believe the price quoted is for a monthly collection etc i.e. for unlimited collections.  Of course, in this scenario – all we can do is articulate the service agreement. We seek to be as open and honest as possible – i.e. with 30-day agreements. There is no reason for us to bluff or misrepresent terms etc.
Issues with bin deliveries
Delivery of bins is one of the most problematic aspects of commercial rubbish removal in Sydney. Often (more often than we would wish) bins are not delivered on the specified day. This can create considerable issues for customers and customer service staff alike. Nearly always the delay is just a day or two but it can be very frustrating for customers to not get the bin when expected.
This is usually due to a site inspection (prior to cheap rubbish removal Sydney) raising questions or operations checking access issues – such as clearance for the truck, council curfews and similar.
A similar issue occurs when the first collection is missed (an annoying but reasonably common occurrence with cheap rubbish removal Sydney services – this can occur for numerous issues but mostly from the unfamiliarity of the driver with the site – where the bin is positioned etc. It can also be because the client did not put the bin out at the required time.
What can we learn from this for cheap rubbish removal Sydney services – Waster strives to be as honest and open as possible in our dealings with customers, we keep our contracts as short as possible and do what we say on the tin – no lock in contracts, 30-day agreements and no hidden charges.
Check out our other blogs on topics such as cheap rubbish removal in Sydney like how technology is impacting waste management in Sydney and whether a waste supplier will hold you to contract in waste bins in Sydney.
We are constantly working on improving our waste bills to make them easier to pay.
Rubbish removal Sydney CBD
Sydney CBD is the most densely populated and congested area of any metro region in Australia (all but one of Australia's 20 most densely populated suburbs are in Sydney with Pyrmont and Potts Point topping the ladder with more than 13,000 people per sq km.) – and of course this brings with it special considerations if you are seeking to arrange rubbish removal Sydney CBD services or office recycling services for your business.
Waster works with lots of small and medium businesses in the Sydney CBD area and in this part of the blog, we will cover some of the particular considerations to bear in mind.
What to think about when booking rubbish removal Sydney CBD services
We cover a number of issues that are particularly important in the congested streets of the Sydney CBD for the CBD rubbish removal service. For other info on waste services in Sydney – check out our blogs on waste management in Sydney and waste services in Sydney.
Key issues you may need to consider when arranging a provider for rubbish removal in Sydney CBD include:
Council curfews
As the Sydney CBD generally is a densely populated area, there may be residential areas right next to your business location. This may result in council restrictions on when waste and recycling services can be performed. Garbage trucks can make quite a ruckus, and of course, no one likes waking up in the middle of the night by trucks and waste bins moving.
If you are a CBD business, the last thing you want to do is drive away or alienate your potential customers!
You may need to shop around a couple of waste companies (or simply use Waster!) to get a service provider who can meet your required time window for Sydney CBD rubbish removal. For example, we have worked with restaurants that have not wanted collections during their busy evening sittings or lunchtimes. See our blog on waste services for cafes.
Space available for bins
As space is commonly at a premium in the CBD – you may not have room for larger bins such as 1100-litre or 660-litre bins. It is unlikely you will be able to fit large front lift bins in the CBD.
We work with several companies who only have room for 240-litre wheelie bins – and hence require services every day. When you are looking at premises – you should consider whether is there a loading dock or whether can trucks access narrow alleys or laneways near and behind your locations. We can arrange for smaller trucks when available – but this can cause complexity.
It is often required to get an access pass or key for the loading dock. In some instances, rubbish removal in Sydney CBD will require the truck driver to pull bins out of a garbage room.
If you work in the eastern suburbs of Sydney, check out our informative blog here.
Grease trap positioning
In the CBD, grease traps are often located in underground car parks (which can be just as complex as rubbish removal in Sydney CBD).
This can also cause complexity when arranging services and may require a site inspection to confirm what size of truck etc is required.
The good news on rubbish removal in Sydney CBD!
Lots of rubbish can be recycled in Sydney CBD. If you have dry waste such as office waste and office recycling, speak to us. We can help you recycle over 90% of your waste!
Rubbish Removal Sydney North Shore
There are many perks to living on the lovely north shore of Sydney, such as easy access to the CBD (maybe not at rush hour!), some of the best beaches in any metro region in the world and great green spaces and reserves.
In this part of the blog, we will cover some useful tips for arranging low-cost and efficient rubbish removal Sydney north shore services.
Waster provides low-cost and efficient waste and recycling services throughout Australia and in all suburbs of Sydney. Through our online model, you can book services through our waste and recycling portal without having to sign a long-term contract like with traditional waste companies.
Rubbish removal Sydney North Shore: some useful tips
We often get queries from potential customers asking if can we help them with some cardboard collection or some hard waste collection/junk removal from their domestic residence when moving house.
Council transfer stations: if you have small amounts of cardboard or other recycling materials – it is nearly always the best option to take it yourself to a council waste transfer centre, such as the facility in Artarmon on the lower north shore.
This facility will take cardboard for free and can also accept other recyclable commodities.
Grease trap cleaning: Waster can provide the grease trap cleaning on a schedule at $0.23+GST per litre – as of February 2023(with a minimum size of 1000 litres) assuming the trap is easily accessible.
The areas covered
Areas covered in the north shore: we cover all suburbs in the north shore of Sydney including those below: East Killara, East Lindfield, Gordon, Hornsby, Killara, Lindfield, North Ryde, North Turramurra, North Wahroonga, Pymble, Roseville, Roseville Chase, St Ives, St Ives Chase, South Turramurra, Turramurra, Wahroonga, Waitara, Warrawee, West Pymble, Artarmon, Cammeray, Castle Cove, Castlecrag, Chatswood, Chatswood West, Cremorne, Cremorne Point, Crows Nest, East Willoughby, Greenwich, Hunters Hill, Kirribilli, Lane Cove, Lane Cove North, Lane Cove West, Lavender Bay, Linley Point, Longueville, McMahons Point, Middle Cove, Milsons Point, Mosman, Naremburn, Neutral Bay, North Sydney, North Willoughby, Northbridge, Northwood, Riverview, St Leonards, Greenwich, Waverton, Willoughby, Wollstonecraft, Woolwich.
Check out our blogs on waste management Sydney and waste services Sydney and Seven Hills Waste Management.
Living in somewhere as great as the Northern Beaches of Sydney and North Shore Region – is a real privilege.
It is really important to look after the environment and arrange responsible and cheap rubbish removal for your house or business.
If you have any queries – please call for a free quote – whether it is for a skip bin or regular bin services.
See our blog on how you can really reduce trash.
Rubbish Removals Sydney: we all know that rubbish collection services is one of those requirements for clean and pleasant living conditions.
So, we take a look at a small island that has been described as having the "world's worst plastic rubbish density".
Rubbish removals Sydney: what would happen if the city did not have reliable services?
One of the most amazing things about Sydney – is its beautiful waterways and beaches – just imagine if they were polluted with rubbish and plastic debris.
That is exactly the problem experienced in the South Pacific Island – Henderson Island. The problem is covered by a recent article on the BBC website.
The article discusses the impact of plastic pollution (caused by other countries – including Australia) dumping their waste and not processing it correctly – this has huge environmental impacts on un-populated islands such as Henderson Island.
The issue is so bad that the island is estimated to have c. 37.7m pieces of debris on its beaches.
The article:
"The island is near the centre of an ocean current, meaning it collects much rubbish from boats and South America."  We have covered this issue in previous blogs  – i.e. the great Pacific rubbish area (see Recycling Facts Australia).
"The joint Australian and British study said the rubbish amounted to 671 items per square metre and a total of 17 tonnes.
"A lot of the items on Henderson Island are what we wrongly refer to as disposable or single-use," said Dr Jennifer Lavers from the University of Tasmania.
"The study, published in the journal Proceedings of the National Academy of Sciences, described how remote islands act as a "sink" for the world's rubbish.
"In addition to fishing items, Henderson Island was strewn with everyday things including toothbrushes, cigarette lighters and razors."
See other blogs we have published on the subject such as recycling bin (on how India is building roads from waste)  and what is waste management. Also see our blog on what can be recycled.
We have talked a lot in recent blogs about how we need a comprehensive solution to plastic waste and also recycling in Australia.
China is not accepting Aussie recycling anymore and so we need to find smart ways of recycling in this country.
A thorough waste management plan on a national level and steps towards a truly circular economy are vital.
Waste collection and storage of plastic waste is however a vital aspect, whether we recycle or not as plastic waste is causing havoc in our oceans and seas.
Waster can help you (whether home or business) and provide the waste removed service you require at a cost effective price.
Commercial rubbish removal Sydney
if you need to arrange commercial waste and recycling services for your business, you are in the right place.
For services such as Sydney rubbish bin collections or grease trap cleaning services, if you do not have experience with any of the major players (or even if you do), you will find it very difficult to compare the varying offers presented to you.
This is like any area where you are not an expert and of course – if you are a busy business owner you can not be expected to know everything – nor is it feasible to devote sufficient time to the task to learn all about waste management solutions!
Waster offers advice and education to customers – if you choose us for your waste and recycling services that is a bonus!
What is important is getting a great service at a great price . It is also about ensuring that you are not locked into an unsuitable contract for waste services that may come back to haunt you.
As you already put in so much hard work in your business – a good waste service should support you and let you focus on growing your business.
We will run through a number of the questions you should seek to consider and ask your supplier before signing up for a contract for junk removal or a rubbish removal service on an ongoing basis – i.e. our blog covers ongoing bin collections.
In this regard, we have published a consumers guide to waste management and recycling services – which you can access for free here.
Can the supplier provide all your waste services?
Not all providers can provide all the rubbish removal services you need to reduce cost and maximise recycling – helping the environment. Some general waste collectors can not do building site waste (i.e. construction waste), some may not remove home or business waste or green waste.
For example, many waste removal companies will not provide bin services for all waste streams (i.e., what we would call wet waste) containing high amounts of food or organic matter. This can apply to many business types such as cafes, restaurants or hotels. Some suppliers will not offer waste collections for organic waste or garden waste.
Some suppliers may not offer recycling options like commingled recycling (for bottles or cans) or confidential paper (i.e. document destruction) or ancillary services such as grease trap.
Not all suppliers will operate each day rubbish removal services – maybe only one day a week.
Do you need to sign a long term contract for commercial rubbish removal Sydney services?
Many providers will want you to sign a long term, exclusive contract for services ranging up to three years in length. If you sign a contract like this, it can be very tricky to get out of it – i.e. if service quality is poor or for many other reasons.
All Waster services are delivered on flexible 30-day agreements, so you do not need to worry about signing a long-term contract again. See our terms and conditions here. We also provide an example of how this can work for waste services for cafes.
Will your rates increase significantly or will you accumulate hidden costs?
Many suppliers will quote an introductory low rate – and then charge additional unexpected charges such as environmental fees, site fees, rental fees for bins and numerous other charges.
They may also increase rates multiple times per annum – you need to check the small print on this to ensure this does not happen.
Otherwise, an originally low cost service can end up being anything but over time.
Waster keeps costs low and you can check our rates in our online shop. Our rates are adjusted once a year (usually on 1st July) so you do not need to worry.
Is there a rollover clause?
If you sign a long term contract, you need to be aware if there is a rollover clause – or what can be known as an evergreen clause. This type of clause will basically mean your contract will roll on for many more years unless you provide notice in a small window that is noted in the original contract.
As a customer, you may forget about this clause and are surprised to find out they are tied to a supplier many years after they thought the contract expired.
With Waster, you do not need to worry as all services are delivered on 30 day agreements.
Whereas some companies will offer such things as a "free quote" or free visit to the site by a rep – Waster will be able to provide you pricing online – or via phone call if you prefer.
Conclusion
Arranging a reliable and good value waste or recycling bin collection service for your Sydney based business need not be difficult. It is in many ways a simple service – i.e. reliable and good value.
If you have any questions on commercial rubbish removal in Sydney, we encourage you to contact our friendly customer service team and we will help you today!
Waste removal Sydney: As the weather is improving in Sydney and we roll into summertime, Mr Waster is spending a bit more thought on his small swimming pool in the back yard and ensuring it is in good condition for the summer.
I had a guy round from the local pool shop to talk me through pool maintenance and what I needed to do to keep it in good upkeep. It is a bit like commercial waste removal services – i.e. it is something we do not want to think too much about or spend much money on – but some simple steps can certainly pay dividends and save you lots of headaches and money.
We will run through some simple steps your business can easily follow to get a great service and save some money on commercial waste removal Sydney services.
A. Check out Waster online prices for commercial waste removal Sydney services online today
The first step to check if you can save money on your business waste management and r waste removal Sydney services is to check the equivalent prices online (in real-time) through the Waster online waste shop.
We offer comprehensive waste and recycling services covering all major waste streams (if you are looking for a waste stream not shown, simply contact us and we will quote a competitive price for the service).
Waster is the only waste management company in Australia in 2023 that publishes pricing and bin options for businesses online. With other waste companies – you will need to wait for a rep to visit – and of course, they will likely want you to sign a long-term contract also!
B. Find out why you do not need to sign a long-term contract for waste removal Sydney services
Waster offers all our waste management and recycling services for small and medium Aussie companies like yours on flexible 30-day agreements – this means you no longer need to sign a multi-year, restrictive contract (potentially with early exit penalties) to arrange commercial bin services for your business.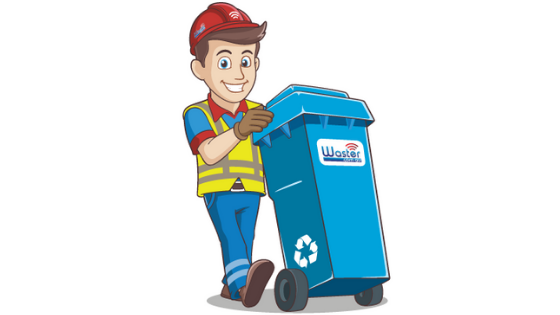 There is really no benefit to any customer in signing a long term contract and to be honest, there is a long list of negative impacts.
Negative impacts on your business could include:
– Having to pay a cancellation fee if you need to end services
– Facing annual rate increases that will be way above what you originally signed up at.
– Not being able to cancel, even if the service is low quality or unreliable.
Check out our blog which details the benefits behind a flexible 30-day agreement here – note: Waster only adjusts our rates once per annum, though we do sometimes reduce them – as we did in Melbourne recently!).
As an online business, our objective is to keep selling services to more potential customers, which means our prices stay sharp and competitive. At the end of the day – if you are on a 30 day rolling agreement, we would be foolish to increase rates too much!
Also check out our terms and conditions and detail on pricing policy here.
C. Benefit from excellent customer service
Waster, as a business, focuses on small and medium Australian customers (for commercial waste removal in Sydney), whereas some other waste companies focus more on larger national businesses.
We can offer lower prices, more flexible agreements and enhanced customer service in this regard. In addition, we reply to all customer queries the business day they are submitted and seek to rectify any issues such as missed collections as soon as possible.
We do not charge hidden or unexpected fees such as site fees, bin rentals etc – after all, on a flexible 30 days agreement customers can leave us if we do not do what we say we will do!
Check out our recent article on Brisbane rubbish collection or waste bins Brisbane for details on why you do not need a long-term contract in 2022 or 2023.
The waste industry is constantly evolving – with new recycling options coming to all streams – to counteract the seemingly ever-increasing state waste levies. Check out our short video above for info on what the future of commercial rubbish removal in Sydney may look like in the near future!
Of course – give us a call on 1300 927 837 if you have any queries regarding your existing commercial waste removal in Sydney and we will be really excited to help your business out.
Bin collection Sydney
Sydney metro is jam-packed full of office blocks and many of these businesses have common waste and recycling requirements.
The good thing about these types of businesses – is that offices (or a home office) can easily reduce their bin collection Sydney requirements by putting in place a common-sense waste management plan and implementing simple solutions such as cardboard recycling or commingled recycling for bottles and cans.
Waster offers low-cost waste and recycling services to small and medium Australian businesses through our online waste shop. You can get a love quote and compare bin options and prices in real time. We provide everything from general waste to paper shredder bins.
Can you reduce bin collection in Sydney for your office? Here are some simple tips!
We all know offices are looking for simple ways to reduce waste as the concept of the paperless office has been harder to achieve than expected.
So, we list here some great tips on how to reduce office waste from the website thebalancesmb.com – you can check out the article here for a full listing.
We pick a few of the ideas below:
Use both sides of the paper: When making copies, set your machine to use both sides of the paper and cut your consumption in half.
Offer paper recycling: Put a paper recycling receptacle next to every printer, copier and fax machine so that employees can deposit the unwanted paper in them. Discuss recycling with your cleaning crew or appoint a person to bring your paper to a recycling centre each week.
Avoid colour printing: Color printing generally uses more ink, so print in black and white when you can.
Store manuals, policies and other documents online: Don't print out huge employee handbooks. Allow employees to access PDF copies at their leisure.
Offer a bonus for green commuters: If employees agree to walk, bike, or take public transportation to work, offer them a small bonus for encouragement.
Other useful tips
Recycle floppy disks: Turn your old floppy disks into a pen cup or other useful storage unit.
Recycle your e-waste.: Cell phones, computers, printers and other equipment can often be recycled. Look for recycling programs in your area that accept these kinds of materials.
Buy for quality: When shopping for computers, buy units that will last and avoid becoming obsolete too quickly. This way, you'll avoid contributing to e-waste.
Buy local, organic coffee and tea: If you provide coffee or tea service to employees, be sure that it's local and organic to reduce your environmental impact.
Do you have any good suggestions on how to reduce your office waste? See our blog on waste and recycling for offices here.
See our blog on grease trap cleaning Sydney – on how to avoid a fine. Also – see waste collection prices for detail on annual price adjustments.
Conclusion on bin collection Sydney
We all know office life can be tough (if you can not convince your boss to let you work remotely) – what with politics etc. However, an office can easily recycle the vast majority of its waste – with the application of some simple steps.
By following a simple plan for bin collection Sydney – you can progressively achieve almost 100% recycling rates.
This sort of program can engage your staff and build a sense of doing the right thing in an office. Waster is currently moving offices to a new green location.
See an informative article here on how you can improve your office environment with indoor plants. Check out the short video below which gives ideas and motivation on how to start and boost recycling in your office – or maybe the opposite! Also, for an office recycling bins flowchart, check out our new infographic that will help drive waste to landfill to zero!
Commercial waste removal Sydney
Mr Waster attended the annual AWRE waste and recycling expo in Sydney Olympic Park yesterday to keep up to date with all the latest technologies and processes aimed at driving improved recycling and cost minimisation for Sydney-based commercial waste customers.
In 2023, it is more important than ever to be fully aware of all the recycling options available for your business – to ensure you keep costs down and keep recycling rates high.
This is more important than ever in light of the ongoing recycling crisis – where China is turning back low-grade recycling – and ever-increasing landfill levies. With the general economy entering a downturn in 2023, you have to keep costs low in your business!
What you should know
As a Sydney-based business, you will need to organise your own commercial waste removal service if the local council can not meet your needs. Most councils are phasing out their commercial waste services gradually, and those that remain usually offer only smaller bin sizes such as 240 litres and 660 litres as a maximum. If your business is getting a bit bigger, you will need to organise your own commercial waste services.
We highlight three tips for getting great service at an excellent and reliable price.
A bit about Waster and where we operate
Note: Waster offers comprehensive commercial waste and recycling services to businesses in all major Australian metro regions including Sydney (we cover the entire metro Sydney area), Melbourne, Brisbane, Perth, Adelaide, Darwin, Canberra, Hobart, Gold Coast, Newcastle and the Central Coast.
Tip One: Check your commercial waste removal Sydney prices online
You do not know if you are getting good value for money until you check the market prices. Through Waster's transparent approach to pricing (check out all our inclusions here) you can be certain that what you sign up for is what you will pay in the end.
All our services have no hidden fees such as rental or site fees. We also do not increase your rates multiple times per year like by other providers. When signing a long-term contract, you always have to be careful that the small print will not let your provider increase rates significantly.
Check our rates here.
Tip Two: Get your commercial waste removal Sydney services on a flexible 30-day agreement
You can expect all Waster services delivered on flexible 30-day agreements. You only need to provide 30 days' notice if you intend to cancel your services at any time. This is totally different to other commercial waste removal Sydney companies who will seek to sign you to a 2-3 year contract with rollover clauses.
We really believe this approach will enable your business to have additional flexibility and confidence in your waste supplier. Our flexible services cover all waste streams from general waste to feminine hygiene bins.
Tip Three: Engage a supplier who can deliver all recycling services to reduce your costs.
Waster offers comprehensive waste and recycling services covering general waste and all kinds of recycling such as cardboard, commingled as well as services such as medical disposal, sanitary bins and grease trap.
Having all your services provided under flexible 30 day agreements eases your business stress and simplifies your process. Other providers, who only operate general waste services will not be incentivised to increase your recycling performance as it will decrease their profits.
Next steps in arranging your bin services
Jump on our online waste services shop to check all your required services and associated pricing for commercial waste removal Sydney. Simply press the blue button located above.
Rubbish collection Sydney: Mr Waster visited the Chinese New Year fireworks in Darling Harbour on Saturday and would like to wish everyone a happy Chinese New Year or 新年快樂.
As we specialise in small and medium Australian businesses – such as cafes, restaurants, transport, doctors, dentists and officers, we of course work with lots of Chinese run businesses across all industry types. We wish all our customers a happy new year!
Rubbish collection Sydney: Waster considers how best to cater for Chinese speakers
As the Chinese business community in Australia is continually growing, Waster is considering how best to cater to this language community.  This article from the Sydney Morning Herald in 2016 raised the question as to how Australian businesses should best serve the growing Chinese speaking market.
We quote from the article here:
"Should more Australian companies market to Chinese customers, hire Mandarin-speaking staff and tailor offers specifically for Chinese-born residents?
"David Jones and a few other big retailers have made a strong effort this year to target the Lunar New Year celebrations and the estimated 255,000 Chinese tourists and $500 million in extra spending they will bring.
"The disinterest in Chinese New Year by many retailers is puzzling. Before writing this blog, I visited one of Australia's largest shopping centres to gauge the response. One would barely know Chinese New Year celebrations were underway. Hardly any of the centre's retailers had made an effort to attract or welcome Chinese tourists.
To add
"Other companies should follow their lead. How hard is it for an Australia retailer to organise a sign in Chinese and place it to welcome tourists during Lunar New Year if it can help their sales? Or launch a promotion to cater for a market that, as much as any, loves a bargain? Or make a genuine effort to understand the needs of this market and respectfully serve it?"
Waster is considering how we will improve our service in the year ahead but will be launching a Chinese language page on the website shortly.
Whilst the Chinese business community is growing in Australia – we certainly expect to see more companies servicing that sector to offer more Chinese speaking staff – from reps to customer service. This will, of course, apply to all industries from banking to waste management in Sydney.
As always, please reach out to us with any advice etc on how you would like Waster to best evolve to service your needs for environmental companies and general waste services- and that may mean Mr Waster knowing his 回收 from his 垃圾.
We look forward to working with your business in the near future – and helping you to reduce costs, improve service standards and help the environment through recycling!
Waster wishes you a peaceful and prosperous new year!
Collecting rubbish Sydney
Sydney is famous as the harbour city. At this time of year, a boat trip on the harbour can be a really enjoyable way to spend a sunny afternoon. When I think of boat trips, I always think of the US rapper – Pitbull (Mr Worldwide) as he features yachts and a fashionable lifestyle in many of his music videos. A relaxing sunny Friday afternoon here in Sydney made us do a blog on a lighter topic today: whether Pitbull would support collecting rubbish efforts in Sydney to keep the harbour pristine. Note: Pitbull has in no way been involved in the production of this blog post.
Collecting rubbish Sydney: keeping our harbour beautiful and clean!
Pitbull recently released an album entitled Climate Change, which, of course, indicates how much Mr Worldwide cares about the environment. We, of course, agree with him on this point.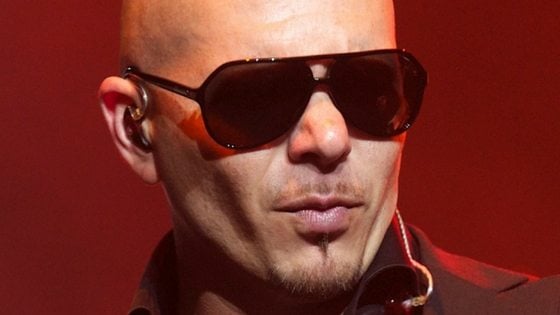 Also, we care as much about our seas, oceans and harbours as anyone and are very concerned about the impact that rubbish dumped illegally or without care can have on marine wildlife (as well as look terrible).
We have covered the wider issues such as the growing garbage patch of rubbish collected in the Pacific Ocean and also some of the people making progress in addressing this issue.
Of course, we believe that prevention is better than cure in this case and hence promote low cost recycling services such as commingled recycling and bottle and can recycling programmes.
We hope that you will think of the environment next time you are on a boat trip or listen to some tunes by Pitbull!
Rubbish collections and removal Sydney
The waste and recycling industry in Australia has traditionally had a reputation for being slightly hard to deal with and used contract terms that could be less than "clear" to small and medium businesses. Common issues such as evergreen contracts (i.e. with automatic rollover clauses) and price increases unexpected by customers often led to confusion and sometimes resentment.
The ACCC recently ruled on the nature of waste industry contracts for small customers (the kind of customers that can clearly benefit from Waster's services) which will have big implications for any customers seeking to arrange rubbish collections Sydney services going forward. Note: we have also covered this topic in our blogs on small business waste management and how to avoid overweight charges.
Rubbish collections Sydney: new protections for small and medium customers!
The ACCC was concerned about numerous common clauses and ruled them to be unfair and hence void. We quote from legal firm Gilbert and Tobin below: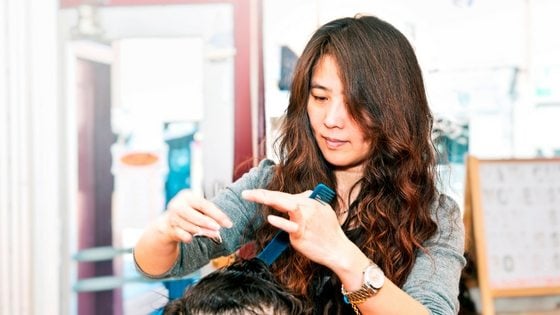 "The ACCC alleges that eight terms in JJ Richards' standard form contracts with small businesses are unfair and therefore void.  The eight terms are:
 – binding customers to subsequent contracts unless they cancel the contract within 30 days before the end of the term;
 – the ability to unilaterally increase prices;
 – excluding liability where JJ Richard's performance is "prevented or hindered in any way";
 – charging customers for services not rendered for reasons beyond the customer's control;
 – giving JJ Richards' exclusive rights to remove waste from a customer's premises;
 – the ability for JJ Richards' to suspend its service but continue to charge the customer if payment is not made after seven days;
 – giving an unlimited indemnity in favour of JJ Richards; and
 – preventing customers from terminating their contracts if they have payments outstanding and entitling JJ Richards to continue charging customers equipment rental after termination."
It is great news for small businesses seeking rubbish collections Sydney services – as they can now have confidence they will not be locked into contracts that do not suit their needs.