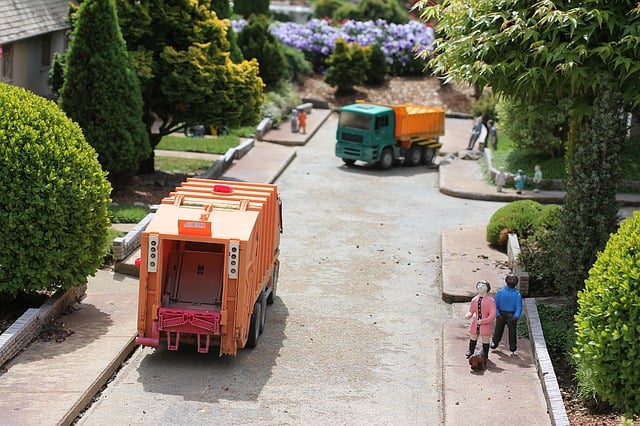 Commercial Trash Collection Services 🗑️ – Why Businesses Need Us
Commercial Trash Collection Services 🗑️: When you start any kind of business, you must first think of where to dispose of all the waste you will produce. You must get only the best provider of waste management services. And, that "best" I am talking about is Waster. Whether it be trash collection on Adelaide, Brisbane, or other places in Australia, we have got you covered! Read on to learn more about our services.
---
>Download Now: Free PDF Business Owners Guide To General Waste Bin Services
---
A Bit About Waster
Before I discuss commercial trash collection services, let me share with you more information about Waster. To learn more about our prices, click on the blue button below.
---
---
The Importance Of Trash Collection Services
Let's face it, whatever company you start, whether big or small, will always generate rubbish. But, sadly, many business owners fail to realise that and do not get the professional help they need. As a responsible owner, you would want three things for your business to focus on, aside from profiting: keeping your premises clean, saving money, and helping the environment
Fortunately, to achieve all of these, you can invoke help from a private trash collection company (like Waster). You cannot expect local entities to account for your other waste needs much like you can with the private ones. In fact, according to the United Nation Centre for Human Settlements, only around 25 per cent to 55 per cent of waste generated in the larger cities are collected by municipal authorities. These reasons alone are why acquiring professional help is beneficial for your business.
Benefits
You can save money – obviously, keeping track of your business's trash is hard enough as it is. Factor in the amount of time and money exhausted just to dispose of trash, and that will certainly fuel you to search for a partner to manage your waste. When you partner with a waste management company, you can avoid exhausting so much money and time!
Attract potential customers – whether you like it or not, the feeling a customer has towards your business is a key factor in maintaining his/her loyalty to you. They tend to be fond of companies that have a good reputation. When they find out that you partnered up with a waste management company, you will receive praises from customers, therefore boosting your corporate image. After all, everyone loves a "green" business!
Reduce your environmental impact – first of all, a place full of trash is not good to look at. Second, along with the unaesthetic business premises, you also generate all sorts of environmental problems. With the help of a waste management company, not only do you maintain the visual beauty of your business but you also prevent the trash from polluting the environment. After all, when the trash is collected by professionals (like Waster), it is properly disposed of. As a result, it does not go into places it should not be like the ocean, streets, other public places, and so much more places.
Waster's Main Services For All Kinds Of Businesses
We here at Waster are very much experienced in handling commercial waste, regardless of being a young company. Waster's commercial trash collection services consist of the following:
Lift bins
The first on the list of commercial trash collection services are the general waste lift bins we can provide to small and large businesses. For large businesses, they can purchase the front lift bins. And, for the small ones, they can buy the rear lift bins, instead. Read our blog on both front lift bins and rear lift bins for more information.
Recycling bins
If your business produces recyclable waste such as paper, cardboard, some plastics, and glass, then you can go ahead and purchase any of our recycling bins. Not only do we have single-stream (commingled – i.e., plastics, glass, steel, aluminium, etc.) recycling services, but we also have recycling bins specifically made only for paper and cardboard.
Confidential paper destruction
Another commercial trash collection service we offer is confidential paper destruction. This is good for businesses that have sensitive, physical data on paper they want to get rid of. Read our blog on secure document destruction to learn more.
More Services
Among all of these, we also offer other commercial trash service collection like sanitary bins, TerraCycle boxes, organic waste services, grease trap liquid service, and medical service.
Why Pick Waster For Your Commercial Trash Collection Services Needs
All across Australia, you can find all sorts of commercial trash collection services providers. "How can I ensure that the commercial trash collection services provider near me I pick will fulfil their services with efficiency?" Well, Waster is here to do just that!
Why should you pick Waster? Here are some reasons:
You pay exactly what you asked for – and not a dollar more! For your waste management and recycling needs for your waste, avail our flexible, 30-day contracts instead of those long, unproductive, and hidden fee-containing lock-in contracts.
Designed for small and medium businesses – we help you reduce cost while boosting recycling. That's a win-win situation!
On-time and reliable – we provide fully-accredited logistics and facility operators. By saying so, we ensure the safety and efficiency of our services.
Waster enables many Australian businesses to access the cheapest bin collection, removal, and disposal prices there is in the Australian garbage market. A statement from our very own states that it "requires no lock-in contracts, no unjustified rate increases and no hidden costs" and operates in all metro regions throughout Australia.
Commercial Trash Collection Services: Conclusion
Kerbside, or curbside, trash collection has never been easier with the help of private trash collection companies. Remember, if you are a business, consider availing our services for a better a business and a better environment!
Waster: Things You Need To Know
If you're looking for recycling bins, check our waste recycling shop and find the best deals in terms of pricing and services.
Also, please call 1300 WASTER (1300 927 837), or email us at [email protected] if you have any further questions.