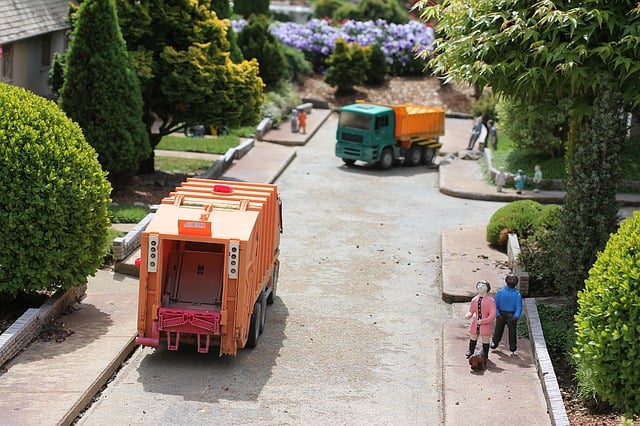 Commercial Trash Collection Services 2023 🗑️ – Why Businesses Need Trash Cans!
Commercial Trash Collection Services 2023 🗑️: when you start any kind of business, you must first think of where to dispose of all the waste you will produce. You must get only the best provider of waste management services. And, that "best" I am talking about is Waster. Whether it be trash collection in Adelaide, Brisbane, or other places in Australia, we have got you covered! Read on to learn more about our services.
Cutting costs whenever possible and arranging reliable waste collections and recycling is more vital than ever in 2022 – following the Covid crisis.
---
>Download Now: Free PDF Business Owners Guide To General Waste Bin Services
---
A bit about Waster
Before I discuss commercial trash collection services, let me share with you more information about Waster. To learn more about our prices, click on the blue button below.
The importance of commercial trash collection services
Let's face it, whatever company you start, whether big or small, will always generate rubbish. But, sadly, many business owners fail to realise that and do not get the professional help they need. As a responsible owner, you would want three things for your business to focus on, aside from profiting: keeping your premises clean, saving money, and helping the environment.
Fortunately, to achieve all of these, you can invoke help from a private trash collection company (like Waster). You cannot expect local entities to account for your other waste needs much like you can with the private ones.
In fact, according to the United Nation Centre for Human Settlements, municipal authorities manage to collect only around 25 per cent to 55 per cent of waste generated in the larger cities . These reasons alone are why acquiring professional help is beneficial for your business.
Benefits of commercial trash collection services
You can save money – obviously, keeping track of your business's trash is hard enough as it is. Factor in the amount of time and money exhausted just to dispose of trash, and that will certainly fuel you to search for a partner to manage your waste. When you partner with a waste management company, you can avoid exhausting so much money and time!
Attract potential customers – whether you like it or not, the feeling a customer has towards your business is a key factor in maintaining his/her loyalty to you. They tend to be fond of companies that have a good reputation. When they find out that you partnered up with a waste management company, you will receive praises from customers, therefore boosting your corporate image. After all, everyone loves a "green" business!
Reduce your environmental impact – first of all, a place full of trash is not good to look at. Second, along with the unaesthetic business premises, you also generate all sorts of environmental problems. With the help of a waste management company, not only do you maintain the visual beauty of your business but you also prevent the trash from polluting the environment. After all, when the trash is collected by professionals (like Waster), it is properly disposed of. As a result, it does not go into places it should not be like the ocean, streets, other public places, and so much more places.
Waster's main services for all kinds of businesses
We here at Waster are very much experienced in handling commercial waste, regardless of being a young company. Waster's commercial trash collection services consist of the following:
Lift bins
The first on the list of commercial trash collection services are the general waste lift bins we can provide to small and large businesses. For large businesses, they can purchase the front lift bins. And, for the small ones, they can buy the rear lift bins, instead. Read our blog on both front lift bins and rear lift bins for more information.
Recycling bins
If your business produces recyclable waste such as paper, cardboard, some plastics, and glass, then you can go ahead and purchase any of our recycling bins. Not only do we have single-stream (commingled – i.e., plastics, glass, steel, aluminium, etc.) recycling services, but we also have recycling bins specifically made only for paper and cardboard.
Confidential paper destruction
Another commercial or private trash collection service we offer is confidential paper destruction. This is good for businesses that have sensitive, physical data on paper they want to get rid of. Read our blog on secure document destruction to learn more.
More Services
Among all of these, we also offer other commercial trash service collection like sanitary bins, TerraCycle boxes, organic waste services, grease trap liquid service, and medical service.
Why pick Waster for your commercial trash collection service needs
All across Australia, you can find all sorts of commercial trash collection services providers. "How can I ensure that the commercial trash collection services provider near me I pick will fulfil their services with efficiency?" Well, Waster is here to do just that!
Why should you pick Waster? Here are some reasons:
You pay exactly what you asked for – and not a dollar more! For your waste management and recycling needs for your waste, avail of our flexible, 30-day contracts instead of those long, unproductive, and hidden fee-containing lock-in contracts.
Designed for small and medium businesses – we help you reduce cost while boosting recycling. That's a win-win situation!
On-time and reliable – we provide fully accredited logistics and facility operators. By saying so, we ensure the safety and efficiency of our services.
Waster enables many Australian businesses to access the cheapest bin collection, removal, and disposal prices there is in the Australian garbage market. A statement from our very own states that it "requires no lock-in contracts, no unjustified rate increases and no hidden costs" and operates in all metro regions throughout Australia.
Commercial trash collection services: Waster has got your back
Kerbside, or curbside, private trash collection has never been easier with the help of private trash collection companies. Remember, if you are a business, consider availing of our services for a better business and a better environment!
Commercial Trash Can collections
It was once comically said that the British and Americans were people divided by a common language. Even though Australians are using more and more American English terms, we still use many different terms in contrast to them. It is quite funny when someone refers to a pant-suit or eats a peanut butter and yellow sandwich. And, of course, who could forget the corndog?
One of the areas where there are differences is in what we call bins.
In Australia, we tend to call them bins, nice and simple. Our American cousins tend to call them trash cans or dumpsters!
No matter what you call them, we can make your waste management questions pretty easy. So, give Waster a call!
Commercial trash can collection services: is there any difference to a normal bin?
One of the more famous things about trash cans, at least for me when I was a kid, is that they were where the Sesame Street character Oscar the Grouch lived. According to Wikipedia:
"He has a green body (during the first season he was orange), has no visible nose, and lives in a trash can. His favourite thing in life is trash, as evidenced by the song "I Love Trash". A running theme is his collection of seemingly useless items in his trash can." 
For some reason, there were a number of American cartoons of my childhood – and earlier – whereby the characters lived in bins. We will do a future article on Top Cat in this context.
You can enjoy Oscar's rendition of I love Trash below. Enjoy!
You can also check out our article on the history of wheelie bins and its sizes.
Conclusion on commercial trash can collection
In the world of commercial trash can services, bins and waste management, people call bins different names.
Whether you are seeking a skip bin service, a wheelie bin service – or collection of a dumpster, a front lift bin or a trash can – contact Waster and we will be able to help. We may be even able to help with a garbage pale – if you have heard of one of those!
Recycling in the trash bin
Have you ever been to a fast-food restaurant like McDonald's and wondered whether you should sort the trash from the recycling? Or, should it all just be put in the trash bin?
This is a common problem and one that affects many businesses that are customer-facing. When you are dealing with the general public, it can be very difficult to achieve high recycling rates.
Why does recycling end up in the trash bin in many businesses?
The main reason that recycling ends up in the waste or the other way round (what is known in the industry as contamination) is that it takes human effort!
Reasons include:
Bin colours – in restaurants and many public environments, there are different bin colours that people are not used to and as a result, causes confusion.
Posters and signs – are not effective. Evidence shows that many posters and signs do not have the desired outcome in public environments.
Lack of motivation – many people, when eating in a cafe or fast food restaurant, believe it is someone else's responsibility to recycle and do not want to put in any effort.
Quoting Interesting Engineering about McDonald's:
"Typically, McDonald's has three different receptacles for waste, paper, and plastic. Although, when it's recycled, all of it gets thrown into the same compactor bin. When it's collected by the garbage truck, the only thing recycled are the cardboard shipping boxes that are used for things like produce, cups, condiments etc. Nothing that the consumer throws away is recycled at all."
Enter the trash bot: to rescue recycling from the trash bin!
In our blogs, we often argue that technological improvements will improve our environment. Or, it will at least prevent us from messing it up at the same pace we have been doing! We previously wrote how robots can help in recycling depots.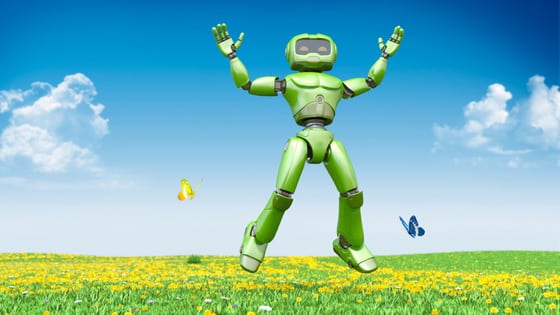 A smart robot may do the same for the mundane world of trash bin collections and waste separation. The Trashbot aims to revolutionise this issue. It will do so by scanning waste deposited in a bin.
"Then, an AI system recognizes the material and determines which type of material the trash is composed of. Designed by CleanRobotics, the company hopes its product will eliminate recycling contamination.
"TrashBot is the world's first "smart" waste bin that automatically sorts your recyclables from everyday trash. By combining next-generation robotics, advanced sensor technology, and the Cloud, TrashBot not only categorizes your unwanted materials, but it can also audit your waste generation, let you know when it's full, and can be wirelessly updated if there is a change in your community's recycling program."
This device is still only a prototype and finds it difficult to effectively deal with unusual items – or large amounts of waste deposited at the same time.
However, like everything in the world of IT, it will advance very quickly.
Conclusion
Devices of this nature are sure to play a part in the waste management of the future. As technology gets more effective and cost-efficient, we will be seeing devices like this in the next 5 years.
Sometimes, it sounds really difficult to significantly reduce trash and actually make an impact. The problem can seem too big to even approach and we lose confidence in recycling.
How to reduce trash
In today's blog, we will look at one simple change that everyone can make to reduce the trash in their everyday life. Additionally, we will also look at some interesting figures.
Plastic bags are one of the most common items in modern life. Every time you go to a shop, you are presented with a cheap plastic bag that is only designed to be used once. We commonly take them home and store them in a drawer or cupboard.
As there is no available recycling system for residential homes for plastic bags (i.e., you cannot put them in commingled recycling) they tend to end up in the trash bin and so landfill.
Important Note: As of 9 November 2022, REDcycle is on a temporary pause. 
If you are more organised, you can take them for recycling at a Redcycle facility (commonly found in supermarkets in Australia). At Redcycle, the plastic bags will be recycled into garden chairs and similar items.
However, with plastic bags, as with everything else in waste management, avoiding the problem is often a much better option than recycling.
Can we reduce trash by using reusable shopping bags?
My daughter criticised me the other day for using a plastic bag; she said I was "killing animals". And, the sad reality is she may not be too far from the truth.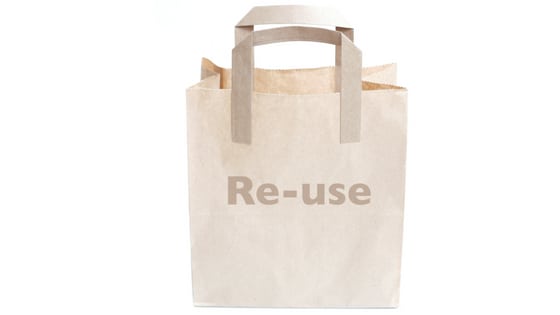 It is small things such as these that can make differences. I was reading a great website on how reusable bags can really help. You can see the link here.
Some of the key points in favour of reusable bags provided in the article include:
"Plastic bags don't biodegrade, but they can break down through photodegradation. When photodegradation occurs, decomposition through exposure to light happens, the bag breaks down into small, toxic particles.
"The cost to recycle plastic bags outweighs their value, so most recycling facilities will not take them. Instead of being recycled, they are thrown out with the rest of the trash."
It is estimated that only 2% of plastic bags are recycled in the USA. Sadly, Australia is believed to be similar. Check out this blog here on soft plastic recycling.
The average Australian is estimated to use c. 350 to 500 plastic bags per annum.
"When it comes to the cost of using plastic bags, facts don't lie. Public agencies in California alone spend more than $300 million on cleaning up coastal litter every year.
"Plastic bags make up more than 10% of washed-up debris that pollutes the U.S. coastline."
What would be the benefits – both financially and environmentally – of reducing plastic bag use?
The good news is that we can make real impacts by reducing plastic bag usage; some countries have already taken the lead.
Ireland was the first European country to impose a tax on plastic bags. The nation has decreased its plastic shopping bag use by 90% since 2002, cutting overall plastic bag use by 1.08 billion.
"If every person in New York City used one less grocery bag, it would cut waste by 5 million pounds and save $250,000 in disposal costs."
"The average reusable bag has a lifespan equal to that of more than 700 disposable plastic bags."
 "One person using reusable bags over their lifetime would remove more than 22,000 plastic bags from the environment. Isn't that an even better incentive?"
Conclusion
Every journey starts with a single step; reducing the usage of plastic bags is a great step in the direction to reduce trash.
It is something that a little effort can have big impacts. See our blog on what it is like being a junk collector for a day on an Aussie beach.
Trash can collections
If you are a regular reader of our blogs, you will know that we promote smart usage of trash cans and recycling bins.
However, in recent blogs, we have extensively covered the growing problems in the global (and of course Australia) waste and recycling sectors. These problems include the growing issue with ocean and sea pollution caused by illegal or irresponsible dumping and also plastic pollution.
We have also covered the growing problems caused for the Australian recycling industry by Chinese legislation on what type of recycling can be accepted. This, of course, results in more recyclables ending up in trash cans throughout Australia.
We have argued that prevention is better than cure. And, in this instance, waste reduction is vital to at least slow down the impact on our natural environment.
In this section of the blog, we will cover the case of Beirut, Lebanon – where waste management problems are leading to an ecological disaster.
What Waster offers small Aussie businesses
Waster is waste management (think trash cans collections) and recycling business with a real difference. We focus on helping small and medium businesses boost their recycling to reduce costs.
You can conveniently arrange all of your required services online from trash cans, paper and cardboard recycling to grease trap cleaning easily.
All our services are on flexible 30-day agreements. So, you will never have to worry about lock-in contracts or rollover clauses again. To find out how to rent a trash bin, click the button below:
What happens when trash cans collections have nowhere to dump?
For an insight into what can happen without effective waste management, the case of Beirut, Lebanon is very important.
Beirut has long been famed for its great beaches, climate and is renowned as the Paris of the middle east. However, in recent years, it certainly has lost some of its beauty due to an ongoing waste and recycling collection and disposal crisis.
Following the closure of the cities main landfill in 2015, a problem that was just about under control has become huge.
With nowhere to dump, the waste just piled up in the streets, on beaches and in forests.
Reuters reports that:
"Heaps of rubbish festered in the summer heat for months. Politicians wrangled over what to do, and the trash crisis of 2015 sparked a protest movement. It became a glaring symbol of a sectarian power system unable to meet basic needs like electricity and water.
"Lebanon has relied on a string of temporary fixes since an emergency waste plan in the late 1990s, after the end of its 15-year civil war, he said. The government has left local municipal councils to their own devices without the right resources or funding, especially outside the capital."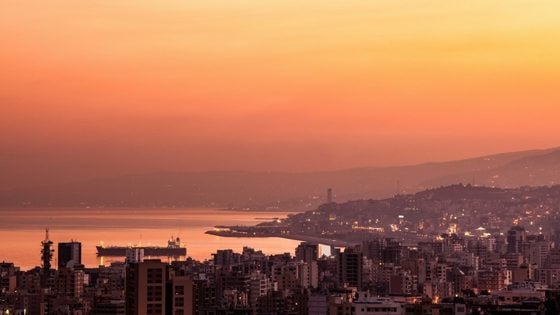 The Government has opened two temporary landfills near the shoreline as a temporary fix. Whilst this is a step forward, there are still suspected hundreds of informal dumps throughout the surrounding area.
As we have seen in previous blogs on ocean pollution, a dump next to the sea is a recipe for ongoing ocean pollution.
After storms or high wind, social media shows that the sea is littered with plastic bags and bottles, etc blown from the dump.
This serves not just as an ecological issue but also a huge hit to the country's tourism potential.
Conclusion
The issue with trash cans collections and waste disposal is that it affects the rich and poor. A joined-up solution is required globally.
Plastic pollution from one country will impact the water of other countries and also internationally (e.g., such as the Great Pacific Garbage Patch).
It is for this reason that we argue international solutions are required.
You can see a short news report on the scale of the crisis and its impact on daily life below: