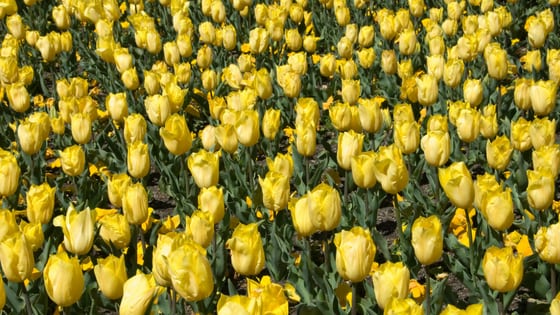 Garbage Collection Canberra 2023 🗑️: Arrange Business Bin Services!
Garbage Collection Canberra: If you are watching TV in Australia at the moment, you will be seeing Canberra, Canberra, Canberra! If you are like me – there is not much worse than seeing politicians on TV. Thankfully – there is lots more good happening in Canberra and the ACT than just politics on TV!
---
>>Download Now: Free PDF Business Owners Guide To General Waste Bin Services
---
Of course at Waster, that makes us think of garbage collection services in Canberra and what you need to know in 2023.
Canberra, famous as one of the greenest and most liveable cities in the world, always amazes visitors by the green areas, cycle paths and lovely water it houses.
This is also reinforced by the annual Floriade festival. A 2016 study ranked Canberra as the 18th most sustainable city worldwide and No.1 in Australia. This can only have become more true in 2023 – following the global Covid pandemic.
"Canberra's balance enabled it to jump ahead of other Australian cities," he said.
It's one of the city's most derided features — its uniform design — that actually pulled it ahead.
"The planned nature of Canberra has really paid off," Mr Steele said.
"It has lots of green space, not much manufacturing to pollute the air and they do clever things like their dealing with waste (which includes an aim of no rubbish going to landfill) which is way ahead of most other cities."
A Bit About Waster
Waster provides ACT garbage collection and recycling services to small and medium Canberra businesses just like yours.
We specialise in small and new companies. Additionally, we will ensure that you maximise recycling, keep your costs low and never have to sign a long term lock-in contract again.
You can easily arrange all your ACT garbage collection requirements and commingled recycling, confidential paper bins or grease trap services online today.
ACT Garbage Collection: What You Need To Know In 2023!
Organising ACT garbage collection for your business should be nice and easy, sure.
But there certainly are some pitfalls to avoid. We cover below some of the info you should consider first.
ACT Garbage Collection: Canberra Council Services
We always recommend that you check first whether the council can provide your waste and recycling services. In some instances, they will be able to provide commercial ACT garbage collection for smaller businesses.
Furthermore, for larger businesses or if you need regular services, a commercial waste collection such as offered by Waster will likely be more suitable.
Garbage Collection Canberra: Recycling Tips
People in Canberra might ask "Do we need to rinse our recyclable?" "Can I recycle this?" "Can I recycle that?" The questions go on!
Unsurprisingly enough, with so many different types of materials, people tend to get confused [on what to recycle]. Well, a little reading on the internet doesn't hurt at all. I for one encourage you to read more to get a better grasp on how recycling ACT garbage collection works.
The ACT Government developed a scheme called ACT Container Deposit Scheme that aims to "encourage recycling in the community while reducing litter and the number of containers going to landfills."
Furthermore, you can return empty beverage containers to return points and get a 10 cent refund for every container you give back. You can either choose to keep your earned 10 cents or donate it to charity, instead. Your call!
They specifically gave guidelines on what to recycle. Generally, with a few exceptions, most drinking bottles and cans are acceptable.
Let me state some examples of unacceptable materials, items, or products in the said scheme which aims to boost ACT garbage collection:
Bottle tops and lids
Plain milk containers
Glass wine bottles
Glass spirit bottles
Pure juice bottles over 1 litre
Cordial bottles
Shredded paper
Coathangers
Next, let me give some examples of acceptable materials, items, or products [for improved ACT garbage collection]:
Coffee
Aluminium foil
Soft plastics
Padded envelopes
Pizza boxes
Gift waste (except metallic cards and wrapping paper)
Batteries
Impending Recycling Export Ban In Canberra
A few years back, Australia sent a staggering 4.3 million tonnes of waste.
Chris Steel, a Cabinet Minister in the ACT Government, proposed the idea of banning the export of waste in Canberra.
His priority involves diverting food scraps from going into landfills. According to him "They are sending all of their food scraps, turned into high-grade compost, to the Napa Valley to be used in grape plantations. That's been really successful and I can see an analogy here for us, with Murrumbateman and the Canberra wine region, and with the agriculture going on around us."
Additionally, he said that "Could we have a situation where Canberra's food scraps are actually being used to create local produce for our region? I think that'd be a fantastic story to tell and that's what we've got an opportunity to do."
Garbage Collection Canberra: A Levy May Be Introduced Which Would Increase Prices
The ACT currently does not have a landfill levy such as in other states; however, it could be on the cards. The Canberra Times reports:
"It also said it was considering a new waste levy to 'incentivise recovery and recycling over landfill'."
"The levy is just one of the new rules the government is considering."
"The ACT generates 1.1 million tonnes of waste a year, with about 310,000 tonnes going to landfill."
Restrictions on garbage bins collection in Central Canberra
If your business is located in central Canberra, there are restrictions on placing bins on the street and in alleyways. In addition, this is enforced by the council and means you need to pay an annual fee based on the size of the bin.
This is because of limited space available in central Canberra.
You should check with the waste management company you select to provide ACT garbage collection, who is liable to pay this fee. As a matter of fact, it can be more than $1000 per annum for multiple bins!
This can create big issues in Canberra if you are located in the central areas. Please check with Waster for clarification in this regard.
Grease trap cleaning schedule: Icon Water
Grease trap cleaning in Canberra is monitored and regulated by Icon Water, with traps being cleaned every six months at a minimum.
Waster provides grease trap cleaning in Canberra at $0.26 plus GST per litre.
Choose wisely!
Canberra has ambitious recycling plans for 2025, and this will impact business as well as residential.
Choosing a good ACT garbage collection company like Waster will ensure your business is in a good position.
See our blog on why budget waste management does not mean low-quality services.
3 tips to save your business money
Below, we will provide some tips on how you can save some business money:
Tip 1: Get a flexible contract for waste management in Canberra to decrease your business risk
There really is no reason for Canberra-based businesses to be signing up for long-term waste management contracts in 2023. Unless, of course, the perceived stability of such a contract offers them is seen as valuable. A long-term contract for bin collection services really only benefits one party. And, it is not the customer!
All Waster Canberra waste management and Canberra recycling agreements are on flexible 30-day contracts. That means that you can exit a contract at any time by providing us with 30 days written notice (and yes an email will suffice).
Our services are designed to be ongoing services, but they can be cancelled for any reason.
Waster commits to only increasing prices once a year (as a maximum), unlike some suppliers who may increase them twice or more. After all, if our customers can leave us at 30 days notice, it is best not to treat them badly!
This means that when you sign an agreement for budget bins Canberra collection – it actually remains low cost – rather than an initial low Canberra bin hire price and then an unexpected price jump.
Tip 2: Compare your waste management Canberra rates online; get competitive rates for economy waste disposal Canberra
The Australian Capital Territory does not currently impose a waste levy (as of February 2020) on waste disposal Canberra at the landfill to incentivise the Canberra recycling centre – as is done in other states and territories of Australia.
This means that waste prices are notably lower than in New South Wales, particularly cheaper general waste disposal rates than Sydney, Newcastle and Wollongong. That being said, it is only sensible for smart businesses to check the market as to competitive pricing for services.
Boosting recycling now will also protect your business against any future waste levy implementation -such as occurred in Queensland in 2019.
You can access up to date information from the ACT EPA through our waste resources page. This page provides useful links to relevant information and helpful resources for boosting your recycling and minimising your waste services costs.
For example, the Actsmart website is a very useful website providing sustainability tips and assistance for businesses and organisations in the Canberra region.
On waster.com.au, you can check all your service pricing for waste away Canberra collections in real-time through our waste services online shop. Additionally, you can even compare the prices and also book online in a secure online transaction.
Your second option to compare rates and work out how much you could save is to request a free 24-hour free cost comparison for waste management Canberra services. Waster will reply to you in a guaranteed 24 hours detailing exactly how much you can save by moving to our flexible, customer-focused model for capital waste Canberra bin hire pricing.
Tip 3: stop paying Canberra bin hire rental fees, hidden fees and add ons
The third step is to make sure you are not subject to any hidden fees or costs you did not expect. For example, numerous waste collection services companies in Canberra charge additional fees on top of the collection fee. You could describe charges as site fees, bin rentals, environmental fees, admin fees or anything else, really.
With Waster, when we say we provide economy waste disposal Canberra services, we make it easy to compare prices. We do not charge hidden Canberra bin hire costs such as rentals, etc. This equates to when you have your waste bin on a regular collection cycle such as weekly, fortnightly etc.
If your current bin collection Canberra invoice includes charges like this, you really should consider finding a way to avoid them. After all, the Canberra waste collection charges can be expensive by themselves!
It is good to know that the Waster model does not have any additional charges. You can find a full listing of what is included in our collection charges on our waste pricing page. Additionally, we can summarise by saying that you will pay exactly what you have signed up for and not a dollar more.
Garbage collection in Canberra
When you operate a business, organising waste and recycling services is often the last thing you think about.
At the end of the day, opening a business, marketing and serving customers is more than enough to think about. As a result, ensuring you have garbage collection Canberra services arranged can be the last thing on the list.
In a political town like Canberra, it can sometimes feel that there is not that much focus on growing and supporting businesses. However, Canberra is a very sustainable city that is famed throughout Australia and globally as leading in green living and quality of life.
Arranging Canberra garbage bin collection services need not be difficult
Waster makes organising bin services for your business super easy. We see no reason to add extra complexity or difficulty. You can easily book your service online; bin delivery takes c.7 days from booking with us.
In this section of the blog, we cover some of the restrictions on bins for commercial business in central areas of the ACT.
Waster provides low cost and reliable waste and recycling services to Canberra businesses through our online model.
You can say goodbye to long term lock in contracts or unexpected rollovers. Check out services and pricing through our online portal today:
Garbage collection Canberra: being aware of council regulations to avoid issues
In most areas of Canberra (or indeed throughout Australia), there are no restrictions on the placement of bins.
However, as central Canberra has quite a different town planning to other Aussie cities, streets and access on pavements can be quite tight.
For this reason, the local authorities have programmes in place. These programmes prevent excess bins and ensure clear pavements for pedestrians.
As a result, in this context, in built-up commercial areas, the local government (Land Use Office) can put restrictions on the number of bins and type of bins that business can have. You can see the link here.
For example, we have worked with a client recently that had to reduce recycling bins and put more in general waste due to a lack of space available for recycling bins.
As a result, the important takeaway here for garbage collection Canberra is to pick a reputable waste company who is aware of council restrictions and can ensure a smooth and reliable service.
What about Canberra recycling alongside garbage collection?
Recycling already existed for as long as people have realised the importance of scare resources. For example, the Colossus of Rhodes was apparently melted down for new metal.
The Economist magazine tells us that during the industrial revolution trade associations dedicated to collecting recycling were formed.
The US organisation Institute of Scrap Recycling Industries can trace its history back to 1913.
According to Planet Ark, which gives a nice overview or recycling in Australia:
"The first Australian paper mill to use recycled material was built in 1815 – it used recycled rags to make paper. Waste paper collections from households and factories started in Melbourne in the 1920s".
Additionally, "More common cart and horse collections of the newspaper from households began in Australia in the 1940s. This paper was typically re-used or recycled into packaging material."
"Charitable organisations have been recycling household goods and clothing for over 100 years."
"BHP Steel first started recycling industrial steel scrap back in 1915. Glass bottles and aluminium cans were also collected by scouting groups and other community-based organisations to be re-used or recycled by bottle and can manufacturers."
"Scrap metal dealers have long recovered the valuable metals from old motor cars and white goods, to be used again in other new products. Henry Ford recycled his Model T Fords back in the 1920s in order to save money and resources."
Many good things are happening in the ACT
The ACT government has a real focus on the environment and preserving Canberra's place as the most sustainable city in Australia.
One of the recent initiatives has been the introduction of solar-powered bins in the Capital Territory. Furthermore, these bins use solar power to compress the waste so the bins do not overflow so often.
There are many ingenious ideas like this being introduced. Thankfully, Canberra is leading the way. Check out a video on the concept below:
Conclusion
Whether you are seeking waste removal for a cafe, restaurant, shop, factory or warehouse, Waster will be able to help you with all services from green waste removal, general waste to grease trap cleaning and sanitary bins.
Canberra fronts in regards to waste and recycling in Australia. It recently hosted a TedX talk which had numerous interesting presentations on sustainable living and reducing pollution.
See our blog on sharps disposal in medical waste disposal.
You can see a great talk by Rebecca Scott below on sustainable coffee cups below: