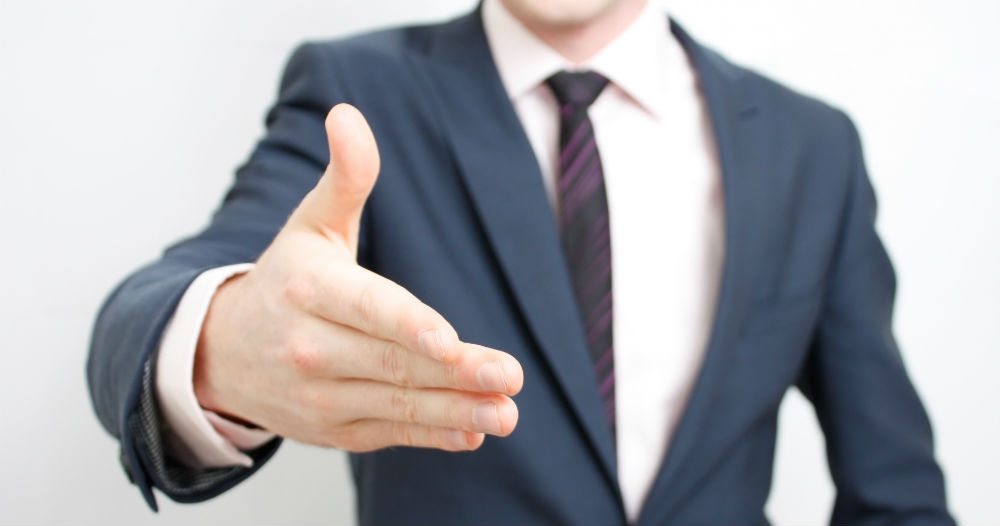 Commercial Waste Management Services: What To Consider When Arranging Bins
Commercial waste management services: Mr Waster was out and about this morning – visiting potential clients, as you may know Waster does not generally practice the door to door sales rep approach to winning new customers for commercial waste disposal. As an online business focused on small and medium customers and commercial waste disposal services, we focus our sales efforts on providing strong informative online content online and recommendations or referrals from our existing customers.
As someone said to me recently " google is where people now go to find answers to their problems" and our online model enables us to keep costs for customers down, and ensure high quality customer service.
What did Mr Waster learn about commercial waste management services meeting potential customers
The first thing I learned is that face to face sales is tricky – but Waster is in a good position as we provide a valuable solution to customer problems for rubbish bins Australia i.e. how to arrange low cost, reliable and trustworthy commercial waste management services and and commercial waste recycling on flexible contracts.
Check out our consumer guide here – answering common queries and also our blogs for great detail on all aspects of small and medium business waste management.
These are some of the most common questions we hear about commercial waste disposal and commercial waste disposal regulations.
The most common questions re commercial waste management services were:
A. How big a bin should I have?
This one is really up to the customer – but of course you do not want to commit to large a bin as commercial waste waste collection costs will be too high. If you have an office etc and dry waste – you may only need collections fortnightly – see below.
B. How often should I have it picked up?
This one really depends on what sort of business you have – for example, types of commercial waste are very different – a cafe may need daily collections – with commercial food waste collection – whilst an office can be less frequent.
C. What goes in the recycling bin?
If it is Cardboard it should just be cardboard and paper – if it is commingled – see below:
D. What goes into commingled recycling
This is one of the most versatile commercial waste recycling bins available – and can take bottles, cans, plastic packaging and some cardboard.
E. Will getting additional bins i.e. for recycling just increase my costs
When disposing of commercial waste, having a recycling bin can reduce your general waste costs – you need to work out how much or whether you can save.
F. Do you have hidden costs?
At Waster – we focus on reducing commercial waste collection costs for our customers – and so we have no hidden costs.
G. Why is cardboard and paper recycling really cheap in comparison to general waste?
Cardboard is of course a valuable commodity – and is commonly recycled. It avoids the expense of a landfill levy which applies to general waste dumping in most States.
H. What are the dimensions of the various bins – and will they fit in my yard?
You can check out the sizes and dimensions of the standard commercial waste bins here.
I. How to I book a service – or is it on a schedule?
Like other commercial waste disposal companies, we have our commercial waste collection services on a schedule – as it is easier and much more reliable.
J. Should I get a padlock for the bin – and if so, how will the driver open it?
This is up to the customer but a padlock can prevent illegal dumping. We provide them free of charge.
K. Do you charge extra for heavy bins?
We generally do not charge overweight fees. Usually – we will discuss your commercial waste collection costs with you and adjust if need be.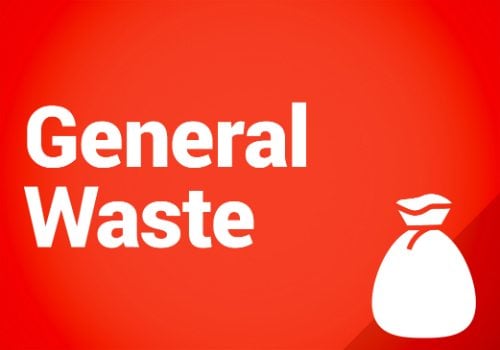 L. Do I need to organise regular collections for health and safety reasons?
There are no specific commercial waste disposal regulations in this regard – but you need to maintain a safe and clean area and business. This may be covered under other regulations such as food service etc. The schedule you set is up to you.
M. Why should I not sign a long term contract – i.e. does that not guarantee flat prices and good services for the life of the contract?
To be honest – at Waster – we do not see much value in signing a long term contract with commercial waste disposal companies – as the supplier benefits rather than you.
N. What is bin rental?
This is a cost for the commercial waste disposal companies providing you with a bin. Waster only charges this if your pickups are less than once a month.
O. Should I get a lid and wheels or is that extra?
This is all included in the price – all bins come with lids – wheels for larger bins are optional. Some sites prefer to not have wheels as they have forklifts.
P. Can I book services through any provider?
There are commercial waste disposal regulations in some small areas like parts of the Gold Coast – where you have to use the local council's preferred supplier.
Elsewhere, you can choose the commercial waste disposal companies that suit you.
Q. Do I need secure document disposal?
This can be a good idea if you have lots of paperwork such as a bank, office etc – it is a cheap and convenient commercial waste management services.
Whilst Mr Waster will not even attempt to answer these questions in this blog – suffice to say, that to be a good commercial waste management sales person requires a lot of knowledge and passion for the job and recycling.
Helping customers get the right outcome for their business is also very satisfying! Check out our blog on waste bins Brisbane.