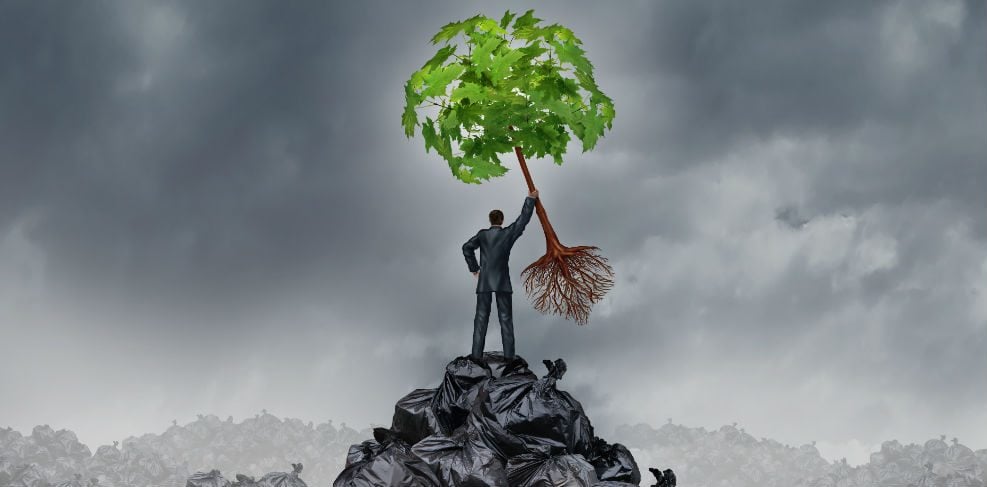 Commercial Waste Management Services 🚍 – Reduce Waste Collection Costs!
Nearly everyone wants to receive sustainable cost reductions as the new financial year begins on July 1st. Unfortunately, good things such as permanently lower costs do not just happen by themselves. When it comes to commercial waste management services, a business owner often needs to give a little consideration to what they are hoping to achieve, as this time can pay great dividends to the business bottom line over the next financial year in 2o22.
---
>Download Now: Free PDF Business Owners Guide To General Waste Bin Services
---
In this long blog, we present you with all sorts of information in regards to commercial waste management. This can certainly help your business save up money and the environment at the same time!
What are commercial waste management services?
Fundamentally, waste management services are simply the removal and processing of materials that your business does not want anymore (i.e., garbage). It also includes dealing with recyclable commodities such as paper and cardboard, plastic, metals, etc.
Once we understand what waste management services actually are, we have to decide on one of two routes to achieving our cost reduction goals:
A. Trusting a waste collection company to collect your rubbish and ensure your total costs are minimised, or
B. Having an understanding that ongoing improvements can be made in the collection methodology or having a waste consultant or waste management company committed to those reduction goals for you.
Option A: Set and forget waste collection contract
Option A is basically a transactional relationship – you sign a waste collection contract with a supplier and then basically do not think about it too much afterwards. The bins will be collected (hopefully on time) and you will receive an annual or even twice annually price increase.
Under this arrangement, you are unlikely to receive any improvements in service, cost reductions or recycling improvements. To be honest, your supplier will not even be incentivised to offer you this. Any improvements delivered will likely decrease their revenue and profits. Hence, if they have a long term (multi-year) binding contract, they will not favour this.
The likely outcome of this scenario is that you will receive a low initial price per collection that over time will increase significantly. And also, you will not receive any active account management or focus on cost reductions. You may have your bins picked up too often, have half-empty bins picked up or see large amounts of recyclable commodities in your general waste bins. Note: these could be picked up much more efficiently in a cardboard and paper recycling bin.
Option B: Active focus on account management
The second option is to focus on the "Account management" aspect of your waste management services. This basically can be translated as holding someone accountable for outcomes (both financial and environmental) and seeking to optimise your waste collections.
Because some waste collection and disposal companies are often not focused on this when they have a binding long term contract, you have a number of options in this regard:
Appoint someone in your business to focus on waste and recycling. This often is not realistic as you are busy running a small business and have many tasks to focus on.
Seek a waste audit or speak to a waste consultant who can help you minimise costs.
Engage a supplier who is confident of their performance and will offer you a month to month contract. In this situation, if a supplier is confident in their ability to offer you sustainably low costs and cheap services, they will see customer service as a key metric to meet.
Waster can certainly help your business with Option 3 above!
We work under flexible 30-day waste collection services contracts where we are so confident in our service and account management standards that you can leave us at any time with a 30-day written notice. We are confident you will not, of course!
Waster is primarily a customer service and account management business in Australia, first and foremost. Our main objective is not to collect your waste (that is a given), but to ensure your waste and recycling services are managed in an efficient and cost-effective manner. There is a distinct difference.
What you can learn through our commercial waste management services
We invite you to check out our online waste services agreement builder and find out how much you can save your business in Financial Year 2020/21 and onwards, all whilst improving service standards and increasing your flexibility. For example, you can start by checking the grease trap price if you run a cafe, etc.
What did Mr Waster learn about commercial waste management services meeting potential customers?
The first thing I learned is that face to face sales is tricky, but Waster is in a good position as we provide a valuable solution to customer problems for rubbish bins in Australia (i.e., how to arrange low cost, reliable and trustworthy commercial waste management services and commercial waste recycling on flexible contracts).
Check out our consumer guide here, answering common queries and also our blogs for great detail on all aspects of small and medium business waste management.
These are some of the most common questions we hear about commercial waste disposal and commercial waste disposal regulations.
The most common questions about commercial waste management services include:
A. How big a bin should I have?
This one is really up to the customer. But of course, you do not want to commit to large a bin as commercial waste management service costs will be too high. If you have an office with mostly produced dry waste, you may only need collections fortnightly. See below for more information.
B. How often should I have it picked up?
This one really depends on what sort of business you have. For example, the types of commercial waste are very different. A cafe may need daily collections with commercial food waste collection, whilst an office can be less frequent.
C. What goes in the recycling bin?
If it is cardboard, it should just be cardboard and paper. If it is commingled, take a look at the next question below.
D. What goes into commingled recycling?
This is one of the most versatile commercial waste recycling bins available. It can take bottles, cans, plastic packaging and some cardboard.
E. Will getting additional bins (e.g., for recycling) just increase my costs?
When disposing of commercial waste, having a recycling bin can reduce your general waste costs. You need to work out how much or whether you can save.
F. Do you have hidden costs?
At Waster, we focus on reducing commercial waste collection costs for our customers. So of course, we have no hidden costs!
Cardboard is, of course, a valuable commodity. Obviously, it is commonly recycled. It avoids the expense of a landfill levy which applies to general waste dumping in most States.
H. What is the dimensions of the various bins? Will they fit in my yard?
You can check out the sizes and dimensions of the standard commercial waste bins here in our online general waste category.
I. How do I book a service. Is it on a schedule?
Like other commercial waste disposal companies, we have our commercial waste collection services on a schedule as it is easier and much more reliable.
J. Should I get a padlock for the bin? And if so, how will the driver open it?
This is up to the customer, but a padlock can prevent illegal dumping. We provide them free of charge.
K. Do you charge extra for heavy bins?
We generally do not charge overweight fees. Usually, we will discuss your commercial waste collection costs with you and adjust if need be.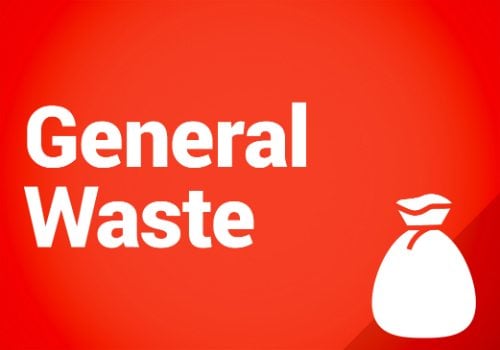 L. Do I need to organise regular collections for health and safety reasons?
There are no specific commercial waste management service regulations in this regard. But, you need to maintain a safe and clean area and business. This may be covered under other regulations such as food service, etc. The schedule you set is up to you.
M. Why should I not sign a long term contract? Does that not guarantee flat prices and good services for the life of the contract?
To be honest, at Waster, we do not see much value in signing a long term contract with commercial waste disposal and management companies as the supplier or service provider benefits rather than you.
N. What is a bin rental?
This is a cost for the commercial waste disposal companies providing you with a bin. Waster only charges this if your pickups are less than once a month.
O. Should I get a lid and wheels or is that extra?
This is all included in the price. All bins come with lids; wheels for larger bins are optional. Some sites prefer the bins not to have wheels as they have forklifts.
P. Can I book services through any provider?
There are commercial waste disposal regulations in some small areas like parts of the Gold Coast, where you have to use the local council's preferred supplier.
Elsewhere, you can choose the commercial waste disposal companies that suit you.
This can be a good idea if you have lots of paperwork such as a bank, office, etc. It is a cheap and convenient commercial waste management services.
Contact Waster if you have any more questions other than those the above mentioned.
It suffices to say that a good commercial waste management salesperson requires a lot of knowledge and passion for the job and recycling.
Helping customers get the right outcome for their business is also very satisfying! Check out our blog on waste bins in Brisbane.
Waste or rubbish management service
We all know that predicting the future is not as easy as we would like. With an ability like that, we would all be rich from investing in the stock market! For example, the monorail was promoted in years gone by as the future of city centre rail transport. However, apart from a few exhibition installations, the system has not really taken off. Even the Sydney monorail was taken down a couple of years ago.
You may have heard about underground piping systems being installed in various cities around the world to remove the need for a waste management service. We will cover that interesting technology here.
Waste management service: what does the future hold?
The ABC recently covered the installation of a new hi-tech waste management service underground in the new Maroochydore CBD.
"The high-tech and automated waste collection system is Australian-first and will become part of the new 53-hectare Maroochydore CBD.
"Sunshine Coast Council Mayor Mark Jamieson said the waste system would be installed in stages over the coming decade, making the Maroochydore CBD one of the cleanest and greenest cities in the country.
"He said rather than using wheelie bins, waste would be transported from commercial buildings and apartments at up to 70 kilometres per hour through a six-and-a-half-kilometre system of underground vacuum pipes.
"'The rubbish revolution means that city workers and residents will never have to walk past rows of wheelie bins or be woken early by noisy garbage trucks in the Maroochydore city centre,' he said".
"The council is following Stockholm, Seoul, Barcelona, London, Singapore and Beijing which have all utilised the Envac waste collection system."
This is certainly an interesting waste management service development that we ensure to keep you updated on. It may even be a great excuse to visit the Sunshine Coast. See our recent blog on waste collections for where waste goes once it is picked up. For other info on the future, see our take on what really happened to the paperless office. Also, see our alternative options for food waste.
And, for a look at the past of waste collection see our blog on the history of bin waste collection.
Why businesses need commercial waste disposal companies
You, as a business, have a legal responsibility to make sure that you impact the environment as little as possible. Monitor the waste you produce. Next, you should properly store the waste you produce; this is especially true for waste considered hazardous.
Additionally, keep in mind that you should ensure the proper transportation and disposal of waste. But how can you do that? After all, you are not the one in charge of the waste's transportation and disposal.
Let me tell you that you do have an influence on it! That is, of course, by acquiring services from a well-known and committed commercial waste disposal company!
Is there any committed commercial waste disposal company in Australia?
Of course, there is. One prime example is us, Waster! We provide waste management and recycling services to small and medium businesses all throughout Australia. A commercial waste disposal company here in Australia, we are all about customer focus! Furthermore, we are on time and reliable. Finally, we always offer low-cost and flexible contracts!
Enumerating Waster's waste management services
The waste management services we deliver to businesses include cardboard and paper recycling, commingled recycling, confidential paper destruction, general waste, grease trap liquid service, medical service, organic waste service, sanitary bin service, and Terracycle Recycling boxes.
We also recommend you purchase any suitable recycle bins for waste collection to save up more money. Filling up rubbish bins with loads of waste will make it more expensive; recycling helps reduce that! Businesses will always need commercial waste disposal companies to properly take care of their waste. Now, to ensure that waste management operations go smoothly, they must get a responsible and committed commercial waste disposal company.
Cheap commercial waste collection
We all want to receive cheap waste management, extremely reliable and high-quality commercial bin collections and recycling services. But, around this time of year (the month of July, August or whenever you receive your invoice from your supplier), many businesses receive an unwelcomed surprise.
You may have received a surprise note on the bottom of the most recent invoice from your current waste supplier alerting you to a price increase to be implemented at the beginning of July. This increase could be quite substantial and may represent as much as a 10-15 per cent increase on your total bill, which you may not have thought was of great value in the first place!
What once seemed like truly cheap waste management for your business may not actually represent good value anymore of a cheap commercial waste collection!
Why the sudden increase in rates on 1st July?
1st of July is usually the day when waste companies increase their rates, partly as a result of passing on third party cost increases and also to help them simply meet their financial goals. This means the once cheap commercial waste collection services have increased substantially in terms of pricing.
On our waste resources page, we provide links to the Government websites that give clear and trustworthy information on any changes in waste levies in each state and waste levy area.
For example, in the past, the waste levy per tonne on rubbish going to landfill in Sydney increased from $135.70 per tonne to $138.80 per tonne for 2018, as per the NSW EPA website.
Landfill operators, often your current waste provider but very often a separate company, will also increase their rates on 1st July. This increased cost can be passed on to customers.
What does your contract say? does it mean your cheap commercial waste collection is only an introductory rate?
You should read through your contract from your waste supplier but it probably says that they can increase your rates. Check the small print, etc. But, it is standard to increase rates on an annual or more frequent basis.
What is Waster doing to ensure ongoing cheap waste management for our small and medium customers?
Our rates remain very constant for 12 months. In the first place, our objective is to ensure you receive reliable cheap commercial waste collection without unexpected price volatility.
Furthermore, Waster really focuses on pricing stability for our customers with our flexible 30-day agreements.
What should you do to obtain cheap commercial waste collection?
Check out our free price comparison service and be aware of how much you can save by moving to Waster.
Cheap waste collection: Arranging bin services can be a daunting prospect for your small business. That is because you will be bombarded by misleading claims, doubtful figures and no real ability to easily compare prices. The worst thing is that you also might find yourself tied into a restrictive multi-year contract.
In this section of the blog, we will cover 5 simple questions to ask any trustworthy waste management company. We want to ensure that you will get a cheap commercial waste collection. Or, at the very least, we want you to get a good value as much as possible!
5 questions to ask to obtain cheap waste collection!
QUESTION #1: Can you provide pricing now?
A reputable company should be able to provide pretty accurate pricing on the phone or in-person (i.e. based on the number of bins, access and frequency). Additionally, they should not really need to do a site inspection or come to visit you to provide a "free quote". There will be some caveats such as access and height restrictions.
QUESTION #2: Do I need to sign a long term contract?
Many companies will want you to sign a long term; they will want you to sign a multi-year contract for them to start providing bin services. Think about it this way: is there any real benefit to you, the customer in this context? As a bin company does not have to provide any expensive equipment, etc. to you, there should really be no need for a long term contract.
QUESTION #3: Do I get charged by weight in the bin?
General waste is usually disposed of at landfill based on weight. Thus, the heavier your bins, the more you will usually pay. You should know what weight (or average weight) the price you have been quoted is based on – and if you will be charged more if your bins are heavier. You could be quoted an artificially low price based on a very low weight – then get hit by excess charges. Note: Waster does not charge excess charges in 99% of cases.
QUESTION #4: Are you properly licensed?
This is vital. An unlicensed supplier means risk in your business. The company should describe their operations and facilities, whilst providing evidence of certification, etc.
QUESTION #5: Can I get a discount if I book other services?
Yes. Of course, you should ask for a better price and also a discount if you book other services, aside from cheap commercial waste collection services such as recycling bins or grease trap cleaning.
Takeaway
It does not have to be super difficult. Asking a few simple questions will help you organise the commercial waste management bin service you need for your business.
For more detail on the industry, see our review of the Four Corners expose of waste management.
Furthermore, check out our other blogs. We routinely cover a huge variety of topics from cheap waste collection, commercial litter bins, and commercial plastic bins services to all types of recycling. If you want to know how to recycle, this website is the best place to start!
Commercial waste removal Brisbane
If you are a long-term customer of waste and recycling services in Australia, you will have become somewhat accustomed to annual price increases letters from your supplier pointing to the government or state levies on dumping at landfill driving price increases for your bins.
See our article on Sydney waste services.
The unfortunate news in Queensland is that the reintroduction of a waste levy on commercial waste removal in Brisbane dumping at the landfill will have a real and sizeable impact on your ongoing waste management costs from July 1st.
This makes it more important than ever to reduce costs by boosting your business recycling performance along with getting the best commercial waste management service.
Brisbane (Queensland, specifically) proposed a waste levy increase by 5 dollars every 1 July. This pretty much doubled waste collection fees for many businesses.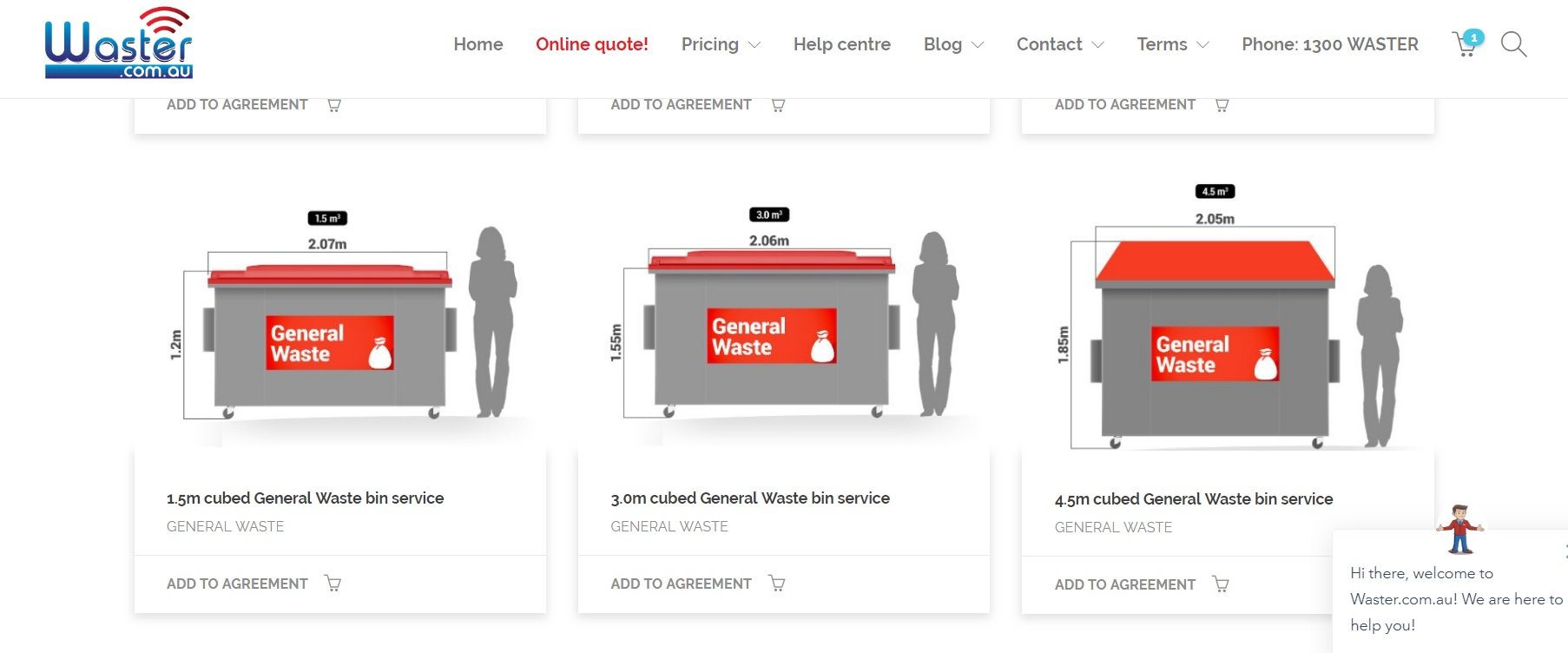 Commercial waste removal Brisbane: unexpected side effect of levy differences
With the levy increase in Queensland set in stone, it has now stopped the adverse impacts it got from NSW's hefty waste levy.
When there was still a lack of levy in Queensland, NSW waste companies opted to dump their waste north of the border. Whilst this activity is not illegal, it certainly has negative economic and environmental impacts such as greenhouse gas emissions.
During that time, many NSW companies have taken advantage of the ability to save money by shipping waste great distances. The Australian newspaper covered the issue here.
Key quotes from the article
"EVERY year, about 6400 trucks, weighed down with a collective 400,000 tonnes of refuse from city life, head north along the Pacific Highway from Sydney to cross the Queensland border and disgorge their loads into the receptive waste dumps west of Brisbane.
"The loophole that has supercharged the cross-border trade in rubbish is a $107.80 a tonne recycling incentive levy in NSW that does not exist in Queensland after a fee was scrapped by the Newman government in 2012.
"If each B-double truck carries 62.5 tonnes, the saving would be $6522 in dump fees for each load sent north to Queensland.
"The issue poses a financial, environmental and economic dilemma. Recycling firms in NSW claim the levy has driven investment in new technology to reduce the waste stream.
"Waste Recycling Industry Association of Queensland president Rick Ralph said it was an open secret that waste from NSW was travelling up the Pacific Highway and turning west in Queensland to dumps including the Ti-Tree, Wattle Glen and Swanbank landfill sites."
Check out our recent blog on why overfilled bins get charged extra – rubbish removal Newcastle. Also, see a TED talk video on plastic recycling.
The Queensland Government has recently been clamping down on dodgy waste companies. See our blog on rubbish collection Brisbane and also on Brisbane garbage collection.
Conclusion
Although a lack of levy has made waste disposal cheaper for companies, it still had its own set of negative impacts. The prime problems it brought are not providing a financial incentive for recycling (recycling was pretty much the same price as general waste) and seeing huge shipments across the border.
We always argue that governments should smartly and carefully design a levy to get the correct outcome.
Is the objective here a tax on business, an effort to incentivise recycling or simply to stop the cross border shipments, which are not politically popular? Consider this question first before anything else.
Disposing of commercial waste
Say what you like about the Australian and global commercial waste bins and recycling industry; it has not exactly been seen as the highest tech industry under the sun.
Whilst the image of Tony Soprano may have been common years ago, that is becoming ever further from the truth as we enter 2019. In this part of the blog, we cover how technological change could impact some industries and ask could the same happen to the commercial waste bins industry. Of course, no industry can survive isolated from any other. This means that disposing of commercial waste in the future will be just as subject to automation, AI and other computer developments as any other industry.
Waster: the forefront of developments in disposing of commercial waste
Waster is an alternative for small and medium commercial waste bins and recycling customers in Australia. The Sydney Morning Herald and The Age have described Waster as the Uber of Waste since 2016.
Check out our services and prices for commercial waste bins and all types of business recycling in our online shop. You will certainly enjoy our no lock-in, flexible contracts, which can help your business save money and the environment.
Industry changes that will impact the commercial waste bins sector: we will never see the disposing of commercial waste the same again
Bill Gates said: "We always overestimate the change that will occur in the next two years and underestimate the change that will occur in the next ten. Don't let yourself be lulled into inaction."
Whilst we do not expect the world to change overnight, we will see huge changes in the next ten years. Nearly all changes that will impact disposing of commercial waste will go down to better routing, logistics, separating and confirmation of services.
Of course, we do not cover actual new facilities and recycling approaches in this blog.
We take a look at some traditional industries that have completely changed in the last couple of years and ask, 'Could the same happen to waste services, with the same improvements in service quality and value to customers?' We quote from an article at www.businessinsurance.org.
Travel
"In the past, the only easy way to book a vacation or trip was through a travel agent unless you chose to do it on your own which required a decent amount of time on the phone. This has all changed now with so many different websites out there that can help you easily book a trip within a matter of minutes, and that includes booking EVERYTHING too – flight, hotel, car rentals and much more can all be done with a few clicks and a credit card."
Video rental
"Streaming video has become extremely popular and many people are choosing to pay so they can stream new movies right from computers, tablets, and even smartphones." Video stores pretty much disappeared from our streets.
Music industry
A complete change in business model from selling vinyl to cassettes to CDs to downloads. Now, many artists make their money pretty much from touring. We find question marks over the sustainability of platforms like Spotify for artists in the long term.
Newspapers
When did you even last buy a physical paper newspaper? Mr Waster has not bought one in years! You even now see once-powerful newspapers such as Britain's Guardian asking for charity donations.
The question is not whether the commercial waste bin sector and disposing of commercial waste will be disrupted, but how and whether it will deliver increased value to the environment and customers, both large and small.
We expect the biggest and simplest changes to include:
Real-time tracking of trucks – a bit like UBER, telling you the truck's arrival time, route, etc.
The completion notification of your commercial waste management bin service – real-time update on when your bin's emptying, weight, etc.
Real-time updates on delays, carryovers, missed collections – an app should notify you when something goes wrong
Analytics driving recycling – AI giving insights on your waste spend and itemised suggestions on how to reduce costs
Tracking and recording of commercial waste bins position and fullness at all times – the latest developments should keep track of important details such as these
Waster's thoughts on these
Technology may very well save the planet. But hopefully, it will be making the disposal of commercial waste easier and more cost-effective sooner than that!
See our recent blog on how tech progress in environmental services helps small businesses. Also, see our recycling facts Australia article.