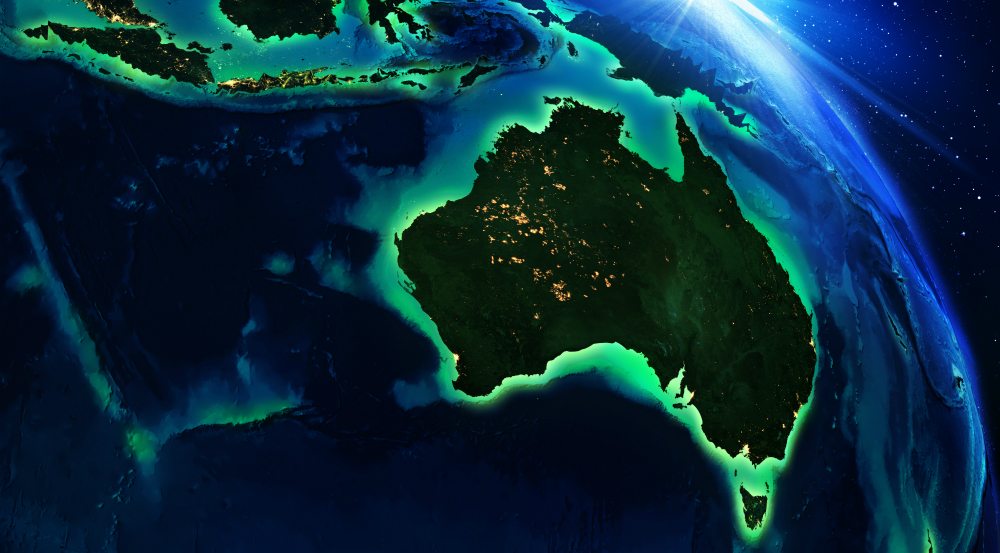 Commercial Wheelie Bin Collection 🗑️- What Businesses Need To Know In 2023
Commercial wheelie bin collection: when we first speak to new customers or potential customers for commercial bin collections, the most common question we hear from potential customers is how much money can you save me? I suppose you can not blame someone for getting straight to the point, especially in 2023 following the Covid fiasco.
---
>Download Now: Free PDF Business Owners Guide To General Waste Bin Services
---
But, businesses should also need to ensure, aside from saving costs, that the waste they produce is being treated, collected and sorted, and disposed of properly. By reading this blog, you as a business owner can understand everything about commercial wheelie bin (MGB or Mobile Garbage Bin) collection. You can even buy bins to deal with your organic waste as it requires a different method, namely composting, to treat them.
In today's blog, we will discuss everything you need to know about the commercial wheelie bin (MGB) collection. We will discuss what it means, the types we offer, the importance of it to businesses, the difference between commercial and household, and an example of the best waste management practices. Additionally, we will also give a quick run-through of how you can set about checking commercial wheelie bin collection prices for your business, whether you are based in Sydney, Melbourne, Brisbane or any other metro region throughout Australia.
What exactly is a commercial wheelie bin collection?
In order for us to progress with the blog, we must first discuss the definition of a commercial wheelie bin (MGB) collection.
In layman's terms, this means the physical picking up and transferring of accumulated waste produced by a business. It is taken to an appropriate place where it can be treated; for example, general waste bin deemed useless tend to go to landfills, incineration plants, or waste-to-energy (WtE) plants. Furthermore, the recyclables then go to the recycling facilities.
In particular, Waster offers its waste management and recycling services to businesses in need all across Australia.
Types of bins Waster offers
Before you purchase a bin/bins, you must first confirm what type of waste you usually generate in large amounts. Here, we will enumerate and elaborate with you all of Waster's offered commercial waste bins:
Cardboard and paper recycling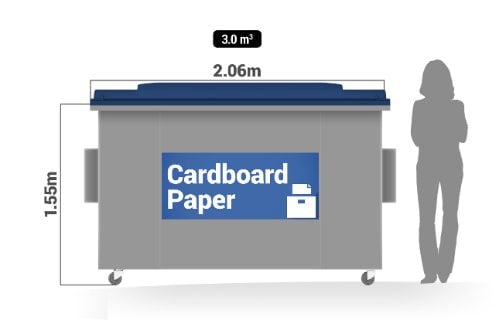 This is a very important service to avail if your business generates a tonne of paper and cardboard. But, you can still get this even if you do not produce a significant amount of cardboard and paper waste.
With this, you not only reduce your costs but you also help sustain the environment, as well as cleaning up your work premises.
Depending on your waste generated, you can avail of Waster's 240-litre, 660-litre and 1,100-litre rear lift commercial wheelie bin (MGB) collection services (recommended for smaller businesses that produce a fair amount of cardboard and paper waster).
As for bigger businesses, they can purchase Waster's front lift bins, ranging from 1.5, 3.0, and 4.5 cubic metres.
Commingled recycling bin service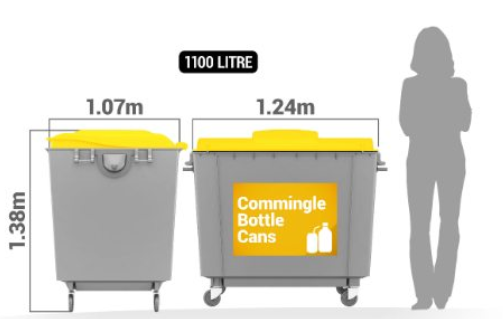 Our waste management and recycling services also include much-needed commingled recycling. In fact, you can put all your bottles, cans, and drink containers waste here! They will be sorted out once collected and given a new life, therefore sustaining the environment.
These are the different sizes you can purchase, depending on your business's generated waste:
240-litre commingled service
660-litre commingled service
1,100-litre commingled service
Confidential paper destruction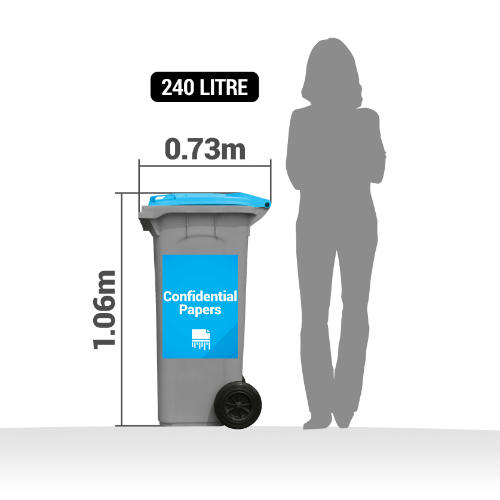 There are some papers or documents that your business needs to get rid of but cannot do so easily due to the information contained in them being sensitive data.
In saying this, Waster offers businesses the best waste management solution for this: confidential paper destruction.
Waster offers two standard commercial confidential paper wheelie bin collection sizes, along with quality service:
240-litre confidential paper bin
one-off service (120-litre) or the standard 240-litre
General waste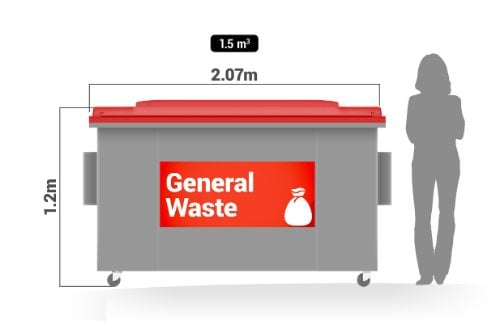 Anything that is considered non-recyclable and hazardous can often be put in the general waste bin. Along with the commingled recycling bin service, businesses also need this waste management service to dispose of their trash properly.
Like in Waster's other services, the bins come in different sizes (depending on how big the business is).
For the smaller, rear lift bins:
240-litre general waste bin service
660-litre general waste bin service
1,100-litre general waste bin service
For the bigger, front lift bins (if needed):
1.5 cubic metre general waste bin service
3.0 cubic metre general waste bin service
4.5 cubic metre general waste bin service
Grease trap liquid service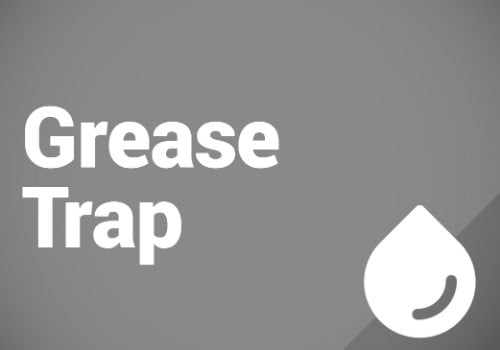 Restaurants must be careful and check their equipment and ensure that they maintain cleanliness and hygiene in their workplace. The grease trap, especially, can get dirty when neglected. But, some businesses simply do not have the means and time to clean their grease trap, which can lead to problems arising if left uncleaned.
So, what businesses can do is avail of a grease trap cleaning service. And, Waster offers that as well! And, to summarise, our grease trap cleaning service is especially helpful to restaurants.
Medical service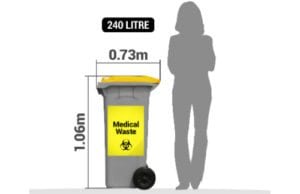 As they always say, "Health is wealth". But, along with the healthcare facilities that treat the sick and injured, also comes the waste generated.
Furthermore, hospitals, laboratories, and other healthcare facilities produce contaminated, biomedical waste, as well as harmful chemicals that can compromise the health and safety of humans, plants, animals, and the environment as a whole.
As a result, proper waste management is especially required in the healthcare sector due to the reasons stated above. Waster also offers commercial medical wheelie bin collection services for health businesses that need proper waste management in their facilities.
Waster offers the bin service in two standard sizes:
120-litre medical bin service
240-litre medical bin service
Organic waste service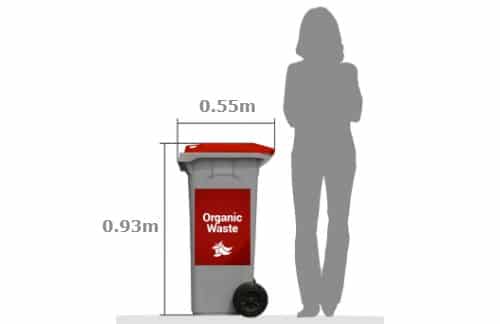 Basing on what I have stated above in the grease trap liquid service, food and drinks businesses will also be full of food waste.
Some businesses resort to putting food waste in the general waste bin, which Waster does not recommend. This is because general waste bins are charged based on the weight of the bin upon the pickup schedule. So, if your bin is heavy, you will be charged more.
The best thing to do here is to purchase an organic waste wheelie bin collection (MGB) service to "recycle" your food waste. In other words, your food waste will be turned into compost or energy to prevent it from going into a landfill.
Waster offers one standard bin size service for organic waste: a 120-litre organic waste bin service.
TerraCycle recycling boxes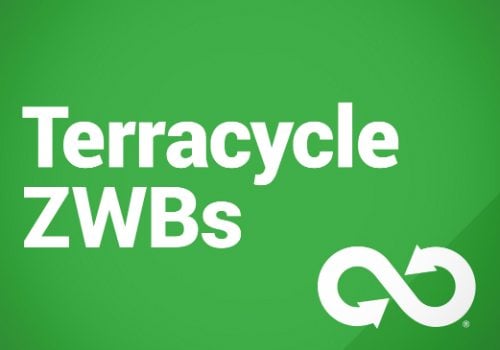 To help you fight off waste better, we have also teamed up with TerraCycle to bring businesses the zero-waste box.
You can choose from many options such as TerraCycle zero-waste boxes for:
Beards and Hairnets
Beauty Products
Binders and Folders
Breakroom Waste
Cigarette Waste
Coffee Capsules
Disposable Gloves
Mailroom Supplies
Media Storage
Office Supplies
Pens, Pencils, and Markers
Safety Equipment/Protective Gear
Snack Wrappers
Straws
Toys
The importance of a wheelie bin collection service
Aside from it ensuring your business's cleanliness, it also provides other useful benefits. As stated, having effective and efficient commercial bins on wheels can lower your overall costs. Waster's very best advice to all businesses that want to cut their costs is to recycle!
You should remember that the heavier your general waste bin (i.e., the more rubbish it contains), the more you will be charged.
Additionally, with all of the waste levies occurring in Australia, waste management companies resort to increasing their general waste collection prices as to not experience revenue loss. So, recycling is the way to go as it helps both the business and waste management provider.
By buying a recycling bin based on your frequently generated waste, you will divert recyclables from your general waste bin, therefore reducing your costs!
Recycling also improves your brand. People generally want to purchase services from a company they deem environmentally responsible. So, by recycling, you also show that you care about the environment and the well-being of others.
In saying this, remember to also purchase recycling services aside from your commercial rubbish bin collection services.
Watch this video on waste sizes:
Difference between commercial and household wheelie bin collection
The main difference between a household and a commercial is the amount of trash they generate. According to cheaperwaste, household waste is separated into 3 or 4 coloured bins. This is to accommodate the common waste found inside a typical house: general, food, and paper and cardboard waste.
The bins are filled and taken away weekly at a kerbside for easier access.
As for the commercial ones, it is not the same. First, their respective local council does not collect the bins for them. Instead, businesses need to avail of a commercial wheelie bin collection service from a private waste management company.
Short waste management practice advice
Waster likes advising its customers in regards to the best waste management practices they can do. In this list, we include the 3 best and easy tips for businesses to remember:
Do a waste audit.

Practice the 3 Rs.

Learn to properly check trash before 
How can I quickly check commercial wheelie bin collection costs for my business?
Many commercial wheelie bin collection companies will promise large price reductions to move to them but may not keep that pricing in place for very long at all. This is, of course, is a bit like the old bait and switch strategy; it is where you are brought in with an artificially low headline rate for commercial bin collection prices, but will quickly end up paying much more.
When you start speaking to a waste company – it is also common for them to not be very clear about the commercial bin collection prices they will quote you until they have "visited your location, checked out your needs" etc. This practice makes it more difficult for you to shop around for lower prices or get a real comparable rate from a competitor to indicate if you are receiving competitive pricing from your current supplier or not.
No obligation, free 24-hour cost comparison on commercial wheelie bin collection
To enable commercial wheelie bin collection customers and potential customers to make accurate and reliable decisions based on accurate information, we have provided our free 24-hour cost comparison service. By uploading a recent invoice from an existing supplier (you can also attach a photo of your invoice from your mobile phone) or by emailing us with your current prices, schedules and bin sizes/waste streams, Waster.com.au will reply to you within 24 hours detailing the savings that will be achieved by moving to Waster.
24-hour turnaround
We know that when you are seeking to compare prices and services standards, a quick turnaround is extremely important. Waster.com.au commits to reply within 24 hours detailing a like for like cost-saving comparison on a monthly and annual basis from moving to Waster.
Note that in many cases, your cost comparison will be completed in a shorter time period than 24 hours.
You can see the commercial bins on wheels sizes that we provide in the picture below. In the wheelie bin category – we provide 240-litre wheelie bins, 660-litre bins and 1100 litre bins.
For larger waste needs, we provide bin sizes up to 4.5m front lift bins (commercial bins on wheels).
Cost-saving also offers additional benefits for commercial bins
All Waster commercial wheelie bin collection contracts are on a no-risk, 30 day month to month contract. You can exit the contract at any time by providing a 30-day notice to Waster in writing. Furthermore, yes, you can send an email as a written notice.
We call this one of our double guarantees. We are very confident in our service quality and pricing and provide the guarantees as below:
 Our service guarantee (commercial wheelie bin collection) – if you are unhappy with our service for any reason – you can cancel at any time on 30 days notice. We will never lock you into a service that does not work for you. 
Our price match guarantee (commercial bin collection prices)– we will match any written or emailed "like for like" quote for the services as described above. You can be confident that you are receiving excellent pricing from Waster as well as excellent service.
The cost-saving comparison we provide will likely offer you significant cost saving as well as improved contract terms.  
Many of our customers have saved as much as 25% on an annual basis. Give it a try for your commercial wheelie bin collection!
Conclusion
Businesses should properly account for everything before availing of commercial wheelie bin (MGB) collection services. Typing "commercial bin collection near me", "commercial bin collection prices", "commercial outdoor bins", and "commercial waste containers" in a search engine like Google will give you a good idea of the waste management companies you need to avail services from.
Give us a call if you have any questions or queries. You can also check out our reviews here – Waster reviews.