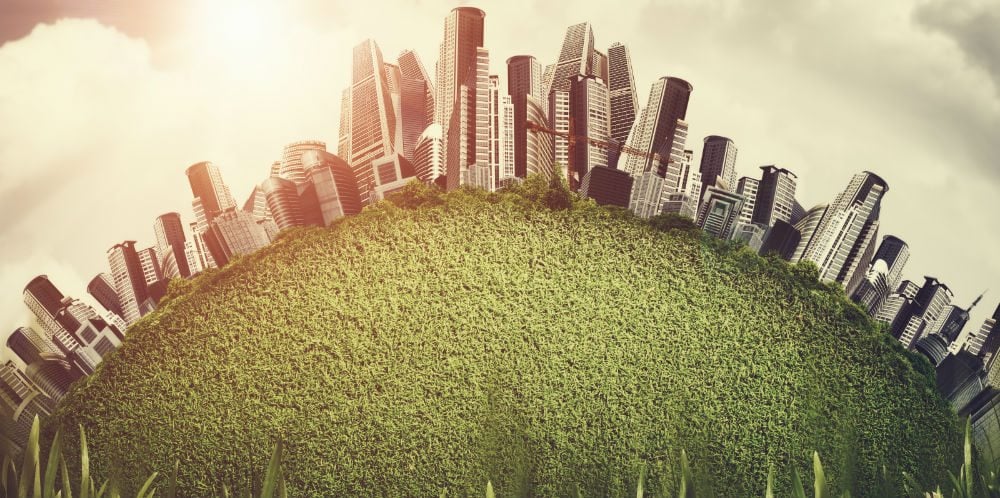 Waste Management Melbourne: Arranging Bin Services In 2020!
Waste Management Melbourne: we all know that there is a rivalry between Melbourne and Sydney – covering so many topics including; which is the most cultural metropolis, which has the best sports, which is the most livable city and also of course – which serves the best coffee.
Mr Waster is not going to weigh in on the questions above – but we will take a look today at which city is more sustainable – and also how to arrange your waste management services Melbourne for any business type.
What Waster offers to small businesses
If you are a business seeking waste management services Melbourne such as garbage and recycling collections, or niche services such as grease trap cleaning, sanitary bins or medical waste services – Waster can certainly help you.
Waster offers a real alternative to small and medium Aussie businesses – based on flexible 30 day agreements, no hidden charges and an end to rollover and lock in contracts.
You can arrange all your waste management solutions such as rubbish collection, green waste, grease trap, sanitary bins etc.
Check out our services through our waste shop now – by hitting the blue banners on this page.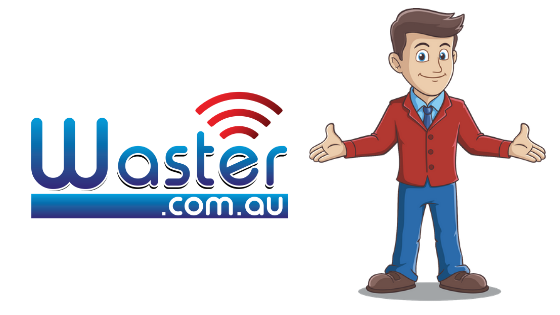 Melbourne waste management – which city is more sustainable?
The City of Melbourne is making real strides to being regarded as an eco-concious city.  For example, the council is focusing on:
 – "Our greenhouse gas emissions are reduced."
 – "Less municipal waste-to-landfill with less negative impact on amenity from collecting waste."
 – "Sustainable water management."
 – "Increased biodiversity and tree canopy cover in the municipality."
 – "Climate change impacts on the municipality are managed."
These objectives are very commendable – but we are asking which city is more sustainable right now. And according to news.com.au – Melbourne ranks behind Sydney! See blog on recycling Melbourne.
"Unlike many other surveys of global cities, the Sustainable Cities Index placed Melbourne below its archrival of Sydney."
"A lot of people get confused with sustainability being just about the environment but, by our definition, balancing immediate needs of the population without compromising the needs of tomorrow is the heart of a sustainable city," said Greg Steele, chief executive officer of design and consultancy firm Arcadis' Australia Pacific arm, which commissioned the research."
"In the global rankings, Sydney was the world's 21st most sustainable city, Brisbane the 30th and Melbourne 32nd."
You can check out other articles on Melbourne waste management such as Melbourne rubbish removal and garbage collection Melbourne.
Melbourne is a great place to live!
Melbourne is consistently ranked as a great city to live due to its sustainable nature, culture, green spaces and entertainment.
There have been numerous steps forward in sustainability in Melbourne in recent years – such as the campaign to end single use coffee cups and drinking straws.
It should also be noted that your local council will provide a hard rubbish service at regular intervals during the year.
Check out an informative video as below on the sustainability journey being undertaken by the City Of Melbourne – which of course touches on green spaces, waste and resource recovery and sustainability:
Do you really need to sign a long term contract for your business rubbish collection?
If you have a waste management contract in front of you from a potential garbage collection supplier you may be thinking "Do I really need to or want to sign an exclusive contract with a supplier for up to three years"?
You can also check out a recent article we did on document destruction Melbourne. For business in Geelong see our article on organising waste management Geelong.
It is easy to understand why a waste management Melbourne supplier may want to lock you into a long term contract i.e. security of revenue and the potential to increase your prices down the track. They may provide an artificially low rate at the beginning of the contract to entice you into signing – remember that most business sales reps will be rewarded financially (in one way or another) for getting you to sign the dotted line – often their remuneration will also be based on how long you sign for.
Why would you not want to sign a long term waste management Melbourne contract?
The reasons why a waste management Melbourne customer may not want to sign a long term contract are numerous. They include considerations such as you may be only starting in business and not want to lock in a long term contract; you have not shopped around many suppliers so are uncertain whether you are receiving a good deal; you may need to move business locations during the life of the contract; or simply you do not want to be locked into a long term waste management Melbourne contract.
After all, within 3 years – your business could be a very different entity than it is now!
Rollover clauses in Waste management Melbourne contracts
There will likely be a rollover clause in any contract you see for waste management Melbourne services. This clause could read something like the below:
"This waste management agreement will automatically renew at the end of each term for a further term of 3 years unless either party gives the other written notice of termination at least 30 days prior to the end of the relevant term".
Clauses like this can also be known as automatic renewal or evergreen clauses and wll renew a contract unless notice to terminate it is given within a time window prior to the expiry date. A major issue with clauses of this type is that most business owners are extremely busy and can easily miss this window – they have more to be doing than looking at small print in old contracts!
Changes to rollover law in November 2016 and also in November 2017
Legislation came into force on 12 November 2016, providing small businesses with similar protection to private individuals. The unfair contract terms protections available under Australian Consumer Law will also be extended to cover small business contracts ( a small business will have fewer than 20 employees and the contract value will be capped at $300k or$1m if it is longer than a year).
Unfortunately, the new laws will not apply retrospectively but only on contracts agreed or varied after 12 November.
Of interest to Waste management Melbourne customers are provisions in contracts that the legislation views as "unfair"
A. The right to unilaterally vary the contract
B. Early termination fees
C.Limited or no liability
D.Automatic rollover or evergreen clauses
E. Right to terminate without cause
F. Liquidated damages
From this date – it will be much harder for suppliers to sign customers to automatic rollover clauses.
Subsequent to this ruling – the ACCC has further ruled on the issue in November 2017 – you can see details here.
Your alternative for waste management in Melbourne
Waster.com.au provides low cost, flexible 30 day contracts that are the opposite of a long term locked in contract.
Our pricing will not vary until 30 June 2020 and we rely on excellent service to keep customers – not constraining contracts. Have a look at our waste services to see the difference we can make to your business. We also cover whether your supplier will hold you to contract in our blog on waste bins Sydney.
Waster covers all of Melbourne metro – as well as Geelong, Ballarat and Bendigo.
You can easily and securely arrange all your business waste services through us – meaning you can get bundled pricing discounts – and only need to deal with one invoice a month!
All your services will be on flexible 30 day agreements – so you can not really go wrong.
We provide collections in all standard bin sizes – from 240 litre wheelie bins to 4.5m front lift metal bins – whatever is best for your business!