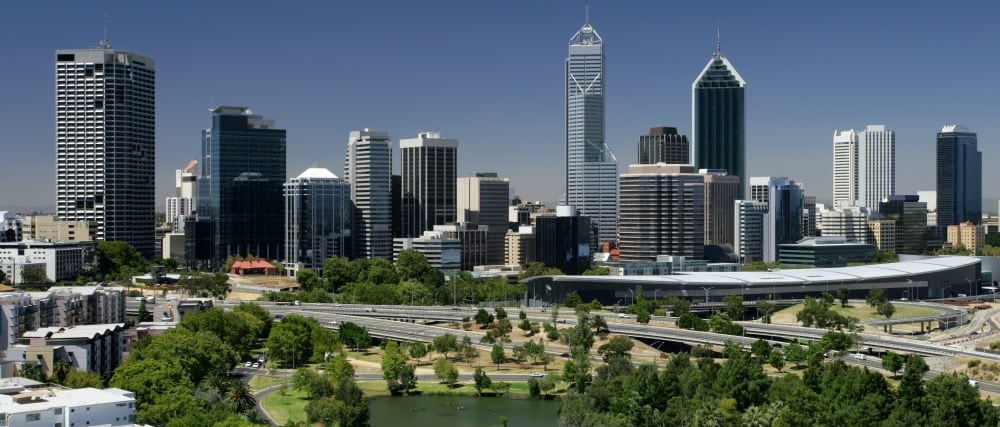 Waste Management Perth WA 🚮: Commercial Waste Bins WA 2020
Waste management Perth WA: Waster.com.au has now made an online booking of waste services available in the Greater Perth metro region.
---
>>Download Now: Free PDF Business Owners Guide To General Waste Bin Services
---
We have been providing high quality and reliable waste management services to small and medium Perth businesses for over 3 years.
In fact – we are the only Australian waste management business that actually collects reviews from our customers – I wonder why that is?
You can see our real client testimonials here.
Perth skip bins
When customers from Perth inquire about Perth Skip hire and waste removal they fall into two categories:
1. Provision of a temporary, open-top bin that will be left at your site. This bin will be then collected a set number of days later i.e. 2-5 days later. Bins of this type can be used for housing renovations, spring cleaning, garage cleanouts as well as construction jobs etc.
These bins can be in sizes up to greater than 20 cubic metres. The other type is…
2. A large bin for scheduled service (or, as the Americans would say: a dumpster) as regards to waste management.
This bin can be as large as a skip i.e. up to 4.5m cubed. These bins are for scheduled regular services for commercial businesses and organisations.
Waster specialises in the second type, reliable commercial waste bin services in Perth
Waster has built its business model on providing online, low cost and extremely high-quality waste management services to small and medium businesses in the greater Perth region.
Our services can be booked with pickups as infrequent as once a month -i.e. you will be provided with a bin size up to 4.5 cubic metres.
You will be charged no rental fee or site fee as long as the bin is collected on a scheduled service at least once a month.
Check out our online shop for waste management options with graded pricing by location and collection frequency. You should also check out our blog post on rubbish removal in Perth.
Will Waster be offering traditional skip bin Perth services in the future?
The answer is yes. Waster will be launching a skip bin Perth offering in the near future alongside our waste bins Perth offer so watch this space!
You can also check out our blog on skip bin hire Newcastle if you are on the other side of the country.
You will be able to arrange a range of skip bin sizes for your waste needs – whether they be commercial industrial, green waste, construction or hazardous waste.
Can you see any differences between our waster services and SMEs?
Waster is a Perth WA commercial waste management company with distinct differences. We offer a clear break from other waste management companies Perth services – as we provide all our Perth waste collections on flexible 30-day agreements.
Most other waste management companies operating in Australia will seek to have you sign a long term. This often means signing a multi-year contract that is difficult to break out from.
This contract will have lots of clauses that lock you in. It may also contain hidden charges. At Waster, we pride ourselves on having no hidden fees or charges.
In fact, we operate on flexible 30-day agreements in Perth metro – so you never need to sign a long term contract for your business and commercial waste collections.
Included waste management Perth WA agreements
If you have been stung by a waste management Perth WA company in the past – that charges more than they originally indicated and locks you into a long term contract – that does not help you; Waster provides a real difference.
You will find we are unlike other commercial waste management Perth WA companies – as we do not charge hidden extras. We do not charge you bin rentals, site fees, enviro fees, bin delivery fees or any other hidden charges.
Your quote is on a no lock-in basis. You can cancel at any time (with no cancellation fee) by providing us with 30 days written notice; an email will be fine.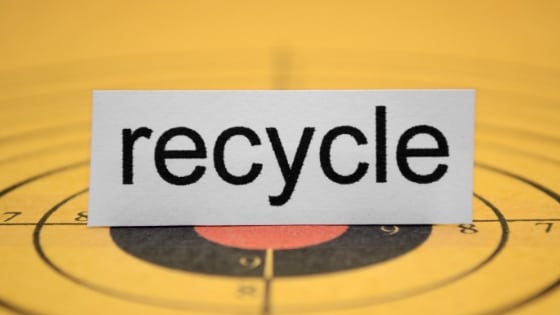 In general, we do not charge overweight fees for general waste. If your bin is consistently heavier than agreed after a couple of months, we will discuss this with you. Note that you are always protected by our guarantees as above.
We provide the bin, simple as that! There is no delivery or set up fee. The delivery is usually within 7 business days from booking. It takes 7 days usually to set up a site and deliver bins, as we need to follow the following process:
Processes we usually follow:
Check the site for access and any safety concerns
Route the services to an existing trucking route
Arrange delivery of bins etc. Often, the delivery vehicle will be in an area one day a week.
We can also provide you with a padlock free of charge for the bin if required – this can prevent other people from dumping in your bins. You can leave the bin locked as the driver will have a key.
We generally adjust prices for commercial waste management Perth WA once per year – on the 1st July.
We provide a total waste management Perth WA service, as we provide all bin types and waste stream collections. This ranges from general waste bin collections to sanitary bins and cardboard recycling, among many others.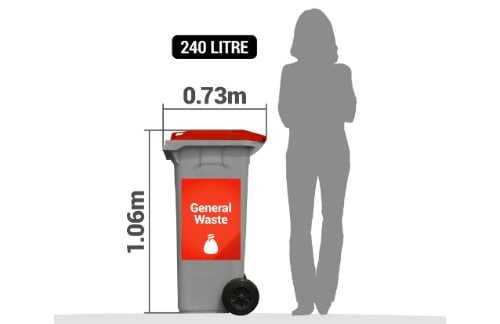 Excellent customer service!
Many waste management companies have tended to treat Perth quite differently from the eastern states due to the geographic distance.
Waster offers the same excellent customer service and low pricing to our valued Perth customers as those obtained by businesses elsewhere in Australia. We offer comprehensive services from general waste to medical waste disposal.
Check out our website coverage map to see all the areas covered for waste management Perth collections and recycling services. Our service area runs from around Joondalup south to Port Kennedy.
Check out our online waste pricing for Commercial Waste Management Perth WA
Pricing for a 240 litre General Waste bin can be as low as $15.50+GST per service dependent on your business type and collection schedule. This is as per March 2020.
As always – our pricing is based on 30-day flexible contracts and pricing stability. With Waster, you are never locked into contracts that do not suit you. We want customers to stay with us! We at Waster want them to receive an excellent service at a great price. And, we will not lock them with long contracts!
We operate an online sales and customer service model, so you can always get in touch with us. Whilst it is not instant waste management Perth WA just yet, we do deliver bins in 7 working days and can generally book in an additional waste bin collection given a days notice.
Waste levies have increased significantly in Perth in recent years, making general waste in particular much more expensive. Please see current levy info here.
A Quote from the WA Government statement
Western Australia has seen significant increases in its waste levy in recent years.
In January 2015, fees for sending putrescible waste to landfill increased from $28 to $55 a tonne and inert waste went up from $8 to $40 a tonne. By July 1, 2018 fees for all waste reached $70 per tonne.
"To ensure the waste levy framework is robust, and to allow time for the review to be completed, the McGowan Government will not increase the waste levy for 2019-20.
"I will publish the schedule of rates beyond these years as soon as our review of the scope and application of the waste levy is complete.
"The State Government recognises the waste levy acts as an important lever to reduce the disposal of waste to landfill and to encourage recycling.
"This will be one of the strategies we engage to achieve our waste strategy target that aims to reuse or recycle at least 75 per cent of waste generated in WA by 2030.
Postcodes served
Our pricing model delivers excellent services across all the postcodes across Perth metro below:
Postcodes: 6000, 6003, 6004, 6005, 6006, 6007, 6008, 6009, 6010, 6011, 6012, 6014, 6015, 6016, 6017, 6018, 6019, 6020, 6021, 6022, 6023, 6024, 6025, 6026, 6027, 6029, 6034, 6038, 6050, 6051, 6052, 6053, 6054, 6055, 6056, 6057, 6058, 6059, 6060, 6061, 6062, 6063, 6064, 6066, 6067, 6068, 6069, 6070, 6071, 6072, 6073, 6074, 6076, 6077, 6078, 6079, 6081, 6090, 6100, 6101, 6102, 6103, 6104, 6105, 6106, 6107, 6108, 6109, 6110, 6112, 6121, 6122, 6123, 6147, 6148, 6149, 6150, 6151, 6152, 6153, 6154, 6155, 6156, 6157, 6158, 6159, 6160, 6162, 6163, 6164, 6165, 6166, 6167, 6168, 6169, 6170, 6171, 6172, 6180, 6181, 6182.
This means that we offer flat and easy to understand pricing for businesses all across the Perth metro region. In particular, this stretches from Rockingham in the South Perth waste area to the north of Joondalup.
If you have any questions about your required total waste management Perth WA services – whether it be pricing, timings or days of service – please contact our friendly customer service team today.
Jump online and check out how Waster can deliver considerable savings to your W.A. business. You can also check out our blog post on topics similar to commercial waste management Perth WA such as rubbish removal Perth.
See our blog on Perth recycling.
More details on Perth waste management
when we first speak to a potential client of Waster, one of the most common issues we need to address is reliability and trustworthiness in how we deal with customers.
Many customers are suspicious of suppliers (of course this is a good and healthy thing given our legal system of Caveat emptor – or buyer beware). However, once a customer has been hurt in the past by a supplier not delivering on their promise, we find they can be more reluctant to accept sales promises.
Check out some of our other blogs on our Perth waste management solutions such as waste removal Perth, how to book waste bins Perth online, rubbish removal Perth and skip bins Perth.
Some of the more common queries we hear in Perth waste management customers include:
A. Are you going to tie me into a long term contract?
This can be a big fear for many new customers due to hearing about rollover clauses from rubbish collectors and waste companies – also when a business is starting out, being locked into an expensive contract that may not suit them can be scary.
Waster offers all our services through flexible 30-day agreements – basically, if the service does not suit you, you can cancel by providing 30 days notice.
Check out all our terms and conditions here for full details.
B. Will my rates for Perth waste management increase a couple of times a year?
The simple answer to this is no.
Waster adjusts rates once a year. Although we have sometimes decreased rates, no one complained for some reason. Our assurance over this is our 30-day terms; If you are unhappy with our service or pricing, simply cancel on 30 days notice.
See all our pricing inclusions here for full details.
C. Are there hidden costs?
The simple and truthful answer is no; we do not charge additional fees such as rental fees, site fees, delivery fees etc.
We charge per collection and bill one month in arrears.
For trade waste – check out our details on grease trap Perth.
D. Am I going to have someone to speak to if I need it?
You certainly will. We commit to answering all queries within 24 hours; we also want to provide all customers with modern ticketed support including email, mobile phone, SMS and direct-dial contact.
As a customer service business, we seek to rectify any issues as soon as possible.
Check out our services for Perth waste management below and our blog on rubbish bins Perth:
Conclusion
Arranging your required commercial waste disposal, waste management, and recycling bins services in Perth can be really easy. Jump online and select your bin services and schedule.
Waster provides total waste management solutions from hazardous waste to liquid waste. We have all of these services available in all bin sizes from 240 litres to large skip bins. Furthermore, you can easily and cost-effectively arrange services throughout Perth, Western Australia to boost recycling and maximise resource recovery.
To summarise, we offer commercial waste disposal and commercial waste management in Perth. And, we are one of the best at it!
We always say to give us a week notice to deliver bins and start services. That is because this will require us to complete a site assessment for truck access and to ensure everything runs smoothly.
Check out a news report below on how Perth has historically had the weakest performance of any states as regards recycling:
Let's all work hard to change this!
You can watch our latest video on container deposit scheme below:
Knowing this information can lead you to boost your recycling rates.
Contact us for more information on Waster's offered commercial recycling bins services in Perth.