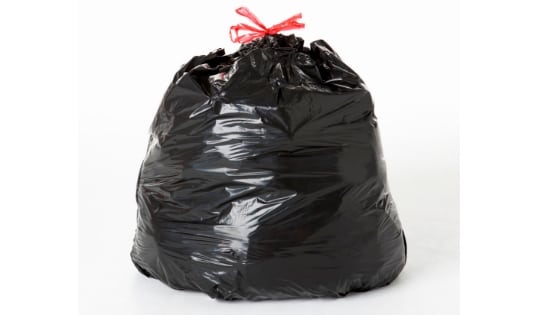 General Waste Bin Collection 2023 ✅ – Easy Bins For Business
At Waster.com.au, we love to find ways to help small businesses reduce their waste going to landfill in their general waste bin collection. We do this by helping them arrange low cheap recycling bins services that can save them money and of course also help the environment.
Have a read at our general waste bin collection blog. Or rather, a collection of blogs!
---
>>Download Now: Free PDF Business Owners Guide To General Waste Bin Services
---
---
Table of contents for this article include: 
I. All about general rubbish collection
II. General waste bin info
III. General waste bin hire
IV. General waste collection Perth
V. General waste collection
VI. What is general waste?
VII. General waste disposal
VIII. The density of general waste
IX. General rubbish removal
X. General solid waste
XI. General rubbish bin collection service
XII. Bin waste services
XIII. Waste bins
XIV. Garbage disposals
XV. Collecting rubbish
XVI. Bin services
XVII. Waste removal business
XVIII. Rubbish removed
XIX. Collect rubbish
XX. Junk collector
XXI. Rubbish Service
---
General waste bin collection
---
We asked some business owners and managers: what do you hate throwing away in general waste bin collection – that you would love to recycle?
Waster provides low-cost waste and recycling waste bins services to small and medium Aussie businesses. You can boost your recycling and arrange low-cost general waste bin collection at cheap rates and on flexible 30-day agreements.
What do you hate throwing away in general waste bin collection?
Whether it is due to feeling bad about throwing away edible food or the cost involved through not recycling – many of us have our pet peeves.
Inspired to start a business
Some people such as Helen Andrew actually started a business due to these issues:
"I hate throwing away perfectly good food that I can't consume. I hated it so much that it inspired me to create Spare Harvest. As a keen gardener, I experienced a seasonal glut of citrus. I had more than I could share with my network and finished the season burying the excess into the ground. There is so much backyard waste, both food and green, that I wanted to find a way to share it before it was wasted and sent to landfill. 
Although the focus on is on coffee cups, there is a substantial amount of waste generated in homes, garden and farms that could be shared if we knew someone who wanted it. Spare Harvest connects people so that they can share, swap or sell food and garden resources, diverting them away from landfill. As they say, your trash is another person's treasure; Spare Harvest simply facilitates the connection.
My experience of wasting perfectly good food has now provided everyone with a simple and easy tool to reduce their waste footprint."
Environmentally focused office-based companies
Some office-based companies such as Chromatix are focused on the environment. Irwin Hau says:
"As a digital agency, we do our best to keep waste to a minimum, especially as most of our work is online and doesn't need to be printed. It's usually the lunch takeaway food containers and coffee cups that create the most waste. Our staff have proactively switched to reusable cups (which cafe's are happy to use) and we have even found a creative and clean way to reuse scrap paper by adopting Paper Saver binders where possible which we use frequently in internal meetings."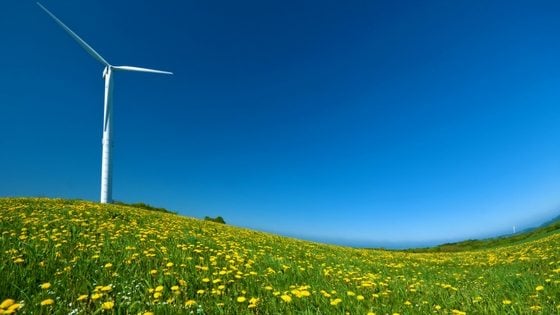 Engaged people drive change
Melbourne based Jane Wilson helps drive change. She previously hated throwing away coffee pods (which can thankfully now be recycled using Terracycle recycling boxes.)
Working in Fantastic Cleaners in Melbourne, she helps promote nature-friendly practices and cleaning. She also promotes cool topics through her blog at http://modernhousewives.com.au/.
Something to think about in regards to the general waste bin collection discussion
So there you have it – it shows how people can solve problems and improve environmental performance. Leaders like these are what drives change in a company and also in society!
For more info on general waste bin collection reduction, see our blog on recycling services.
Also, see our blog on Christmas trees and carbon neutral waste management.
---
General waste bin info
---
General Waste Bin: when most people think of arranging waste collection services for their business, what they are usually thinking of is getting a general waste bin After that is sorted they can put in place a plan to optimise their waste management and potentially increase recycling and decrease costs. However, the first step is usually to book a general waste bin.
Waster.com.au provides a new offering in Australian waste services – we provide reliable and low cost, waste management and recycling services to business in all major metro regions in Australia (all based on flexible 30-day agreements – no need for long term lock-in contracts). We currently provide services in the following cities and regions: Sydney, Newcastle, Wollongong and the Central Coast, Brisbane and the Gold Coast, Adelaide, Melbourne, Hobart, Perth, Darwin and Canberra.
What general waste bin collection sizes does Waster offer?
Waster offers the following bin sizes for general waste collection: small wheelie bin sizes such as 240-litre bins, 660-litre bins, and. 1100-litre bins. As for your larger bin requirements, we have the following general waste collection bins for you: 1.5 cubic metre bins, 3.0 cubic metre bins and 4.5 cubic metre bins.
You can check out sizes and dimensions of bins below: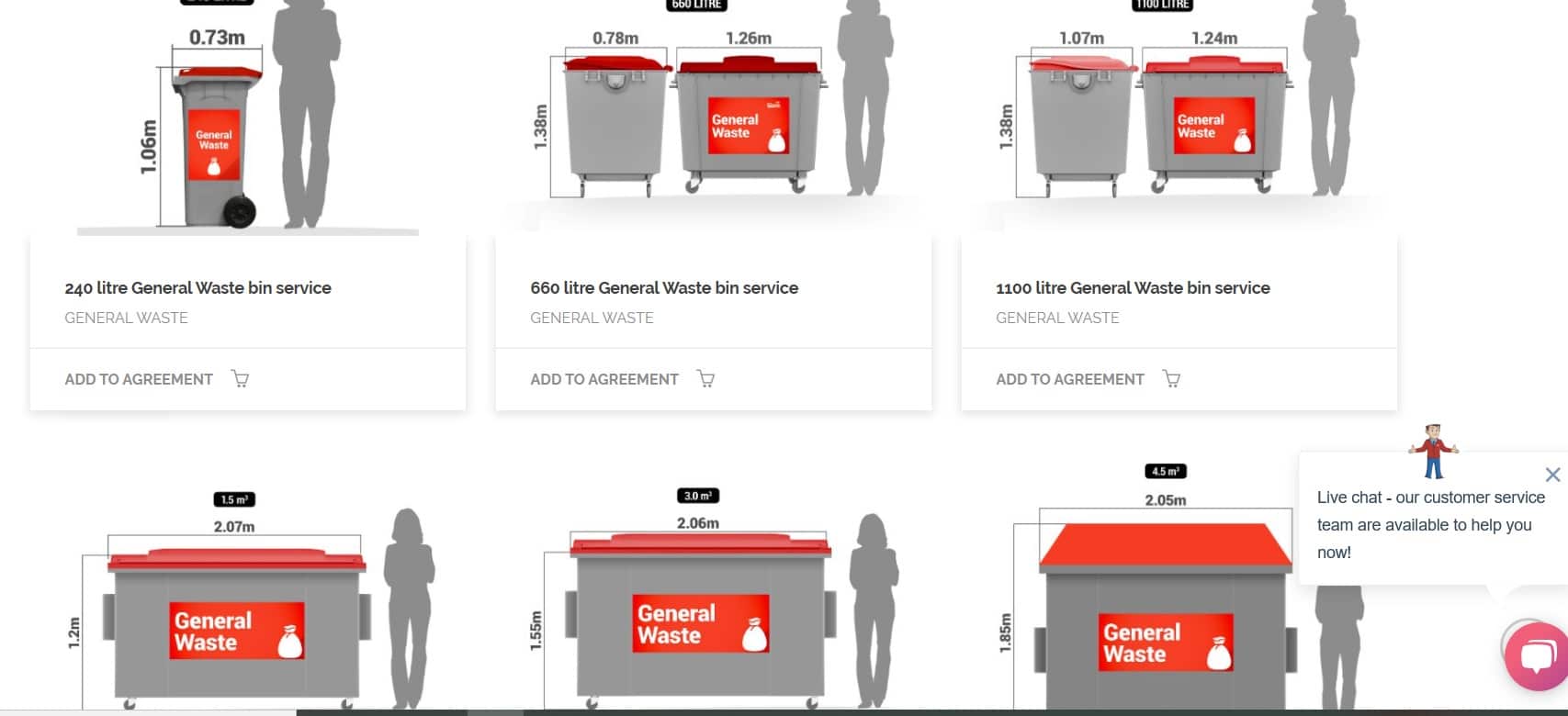 Terms and Conditions for booking a general waste bin collection service
All our services are delivered on flexible 30-day terms. This means that you do not need to tie yourself into a long term – often a multi-year contract that does not suit your business). You can check out all our terms and conditions here.
Our pricing model involves no hidden costs. No bin rental, no site fee, no environmental fee, no account management fees. And also, no unwarranted price increases. You can check out all pricing inclusions here.
How to book your general waste bin collection service
It is really easy and straight forward to book your required waste or recycling service through Waster. Simply go to our online waste shop and select the service type and frequency you require. Follow the clear instructions and confirm your selection. Note: you can find detailed instructions on how to book your service here as well as an informative cartoon.
Once you have booked your service, a friendly Waster customer service agent will contact you to check if all your details are correct.  Once all details are confirmed, we will arrange delivery of your bin and commencement of your services.
You can check out our prices and services by pressing on the button below:
Once you have booked your service, you can read our article on bin collection days.
At waster.com.au, we talk about a lot on the topics of reducing general waste bins going to landfill and boosting recycling  – i.e. recycling more plastic, cardboard, metal etc and hence seeing valuable commodities being reused in the global economy. Sometimes – you hear varying arguments for and against different recycling ideas – such as container deposit schemes – or money back schemes for bottles or drinks containers.
Due to the various info on the topic and uncertainty as to whether these money-back schemes are effective at reducing general waste bins going to landfill, we thought it would be good to take a quick look in this short blog post at the data available.
Do money back schemes really help in reducing general waste going to landfill
Schemes of this nature have been operation in South Australia and the Northern Territory for many years. You may think it no coincidence that Adelaide has been ranked as the greenest city in Australia!
The simple result we see when looking at data available is that schemes of this nature have a very strong success record in reducing general waste bin collection and boosting recycling efforts.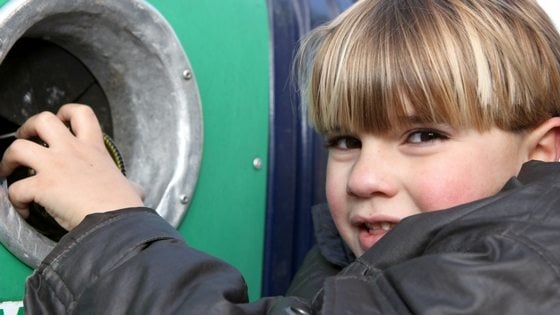 Quoting the work of Peter Bragge, Breanna Wright, and Liam Smith originally published at theconversation.com:
"As part of the NSW process, we at BehaviourWorks Australia at Monash University recently reviewed research and data from 47 examples of CDR schemes or trials around the world. This work was commissioned by, but independent of, the NSW Environment Protection Authority."
"The 47 CDR schemes recovered an average of 76% of drink containers. In the United States, beverage container recovery rates for aluminium, plastic and glass in the 11 CDR states are 84%, 48% and 65% respectively, compared with 39%, 20% and 25% in non-CDR states. The figures are similar in South Australia, one of the longest-running CDR schemes in the world: 84%, 74% and 85% for cans, plastic and glass compared with national averages of 63%, 36% and 36%."
These significantly higher recycling rates are certainly positive when you consider the millions of drinks containers used in Australia every year and offer promising insights for future performance.
Final thoughts
Study of research indicates that deposit schemes work for boosting recycling and help towards zero waste. These insights can be used in your own business – i.e. when incentives are in place – recycling rates tend to jump significantly. See our blog on how bin services and bin placement can help increase recycling.
See our blog on the negative impacts of shipping huge amounts of NSW waste to QLD in Brisbane waste collection services.
---
General waste bin hire
---
General waste bin hires: when you are a waste management provider, general waste bin collection is pretty much your core offering.
We are complete believers in and advocates for driving recycling as a key method to reduce your waste management spend, and help the environment.
Check out our articles on developing a waste management plan and also how you can make real financial savings by recycling your waste.
However, we never lose focus that delivering high quality, low cost and extremely reliable general waste service is vital to our customers.
Why does Waster no charge rental fees for General waste bin hire?
Waster practises an extremely simple, straightforward pricing policy for our general waste services and recycling.
As long as your services are on a schedule of at least once a month, we do not charge any bin rental, site fee, environmental or other hidden fees. You can see all our pricing inclusions here – and our terms and conditions here. You will see that everything is straightforward and written in plain English.
We do not charge rental fees for garbage cans as we believe they are unnecessary and simply complicate things for customers. We try to keep things as simple as possible!
In theory, we do not charge general waste bin collection (dumpster services) hires at all. We tailor our services to your business needs – such as wheelie bins for offices etc.
You can easily and securely book the bin sizes and rubbish collection as below online with Waster
240-litre general waste bin (wheelie bin)
1.5-cubic metre general waste bin
3.0-cubic metre general waste bin
4.5-cubic metre general waste bin
Why do our prices per service decrease the more often they are collected?
We always seek to offer the sharpest prices and best value to our customers.
The more often you get your bins collected, we generally charge lower costs.
You can check out our rates and services for general waste bin collection by accessing the link below:
Additionally, we pass back some of the efficiency cost savings from collections to our customers. After all, it is much more efficient to collect ten bins on one-stop than one.
We, thus, reduce the cost for these services.
This efficiency also helps the environment regarding emissions and reduces traffic on our roads.
Thinking about it…
Arranging your bin services can be really easy and stress-free with Waster.
Simply use our online booking portal as shown in the video below to easily and conveniently arrange your required service.
---
General waste collection Perth
---
General Waste Collection Perth: in these regular blogs we publish a couple of times each week,  we always talk about good news stories (and sometimes not so good) highlighting ways to boost recycling and cut costs. We have recently turned our focus more and more on a way forward for the Australian recycling industry that is sustainable. Also, Waster does not support those who invest in unsustainable commercial or general waste bin collection in Perth methods such as shipping our waste for processing offshore – mostly in China (which has stopped).
We often speak about how dumping at landfill should be avoided where possible and look at ways of increasing recycling in your business.
We have argued in recent blogs that the new generation of smart recycling facilities and landfills with gas capture means that dumping organic food waste at landfill may not actually be that bad for the environment; I am waiting for lots of push back and criticism on that one-off course! See organic waste processing.
We have argued that with modern gas capture, the worst effects of landfills are avoided (for food waste) and with the latest tech for electricity generation, our landfills could one day be seen as power stations, powering our cities with clean energy!
Now, we look at how many landfills there actually are and where your commercial or general waste bin collection in Perth actually goes!
General waste bin collection in Perth: how many landfills are there?
According to a great article at theconversation.com :
"Surprisingly, we don't know exactly how many landfills exist, where they all are, or how large they are. However, government data suggest that there are around 600 officially registered sites, and perhaps as many as 2,000 unregulated ones, most of them small."
"Since the 1990s, the number of landfills in Australia has fallen but the average size has grown. These large sites are increasingly sophisticated and generally run by large private companies. Around 75% of landfilled waste in Australia goes to 38 sites."
The map below shows the location of landfills in Australia:
Queensland reports the most sites, followed by New South Wales and Western Australia.  Western Australia reports 110 landfills throughout the state.
As cities grow – we are already one of the most urbanised nations on earth – and regulations and capital required increase – we expect the number of landfills to decrease.
The good news is that the landfills we do have will become progressively more friendly to the environment.
We have covered similar topics in the past on waste collection Perth – such as rubbish bins Perth and how to organise grease trap Perth services.
Check out an informative (if advertising!) video from Caterpiller as below on how gas capture and power generation can work at a landfill – from your commercial waste collection Perth.
We also recently covered the proposed introduction of cash for drinks containers programme in Western Australia.
---
General waste collection
---
General Waste Collection: We all know that a huge volume of waste ends up in landfill in Australia each year – and of course we are all seeking to reduce that number by boosting recycling and improving waste collection processes.
There are many good methods to reduce general waste collection ending up in landfill – such as reducing waste in the first place, boosting the usage of recycling bin services and investing in material recovery facilities.
However, have you ever asked yourself exactly how many landfills there are? Or, how many tonnes of waste is disposed of in them each year? We will seek to answer those questions in this part of the blog today.
General waste bin collection – where does all the waste go?
According to the excellent website, theconversation.com, Australia sends c. 20 million tonnes of general waste collection to landfill every year. This number is estimated at around 40 per cent of the total waste produced in Australia.
According to the article:
"Waste in landfills falls into three major categories: household rubbish, commercial and industrial waste, and construction and demolition waste."
"The average domestic bin contains 60% organic material, with the bulk coming from food (40%) and garden waste (20%). This is a primary source of landfill gas, mainly methane, which is produced when organic waste decomposes."
"In 2013-14, the commercial sector generated 17 million tonnes of waste, representing just under a third of all waste in Australia. Around 7 million tonnes ended up in a landfill. The major trends in commercial waste treatment include sourcing separated food and organics collection, and alternative waste treatment as levies and grants increase."
When we look at these raw numbers, it is certainly possible to see clear room for improvements in diverting fro landfill and boosting environmental performance. As always, having a sensible waste management plan and good processes in place is the first place to start. You can also check out our blog on whether being sustainable can actually help your business sell to customers.
Waster's thoughts on general waste collection
In a blog a while back, we covered how with modern technology in Australia. We can recover large amounts of waste from general waste bins even if they are not sorted into recycling bins.
We have also covered in a blog how we can hugely boost national recycling rates by using available processes for items such as nappies and sanitary towels.
---
What is general waste?
---
Continuing our long blog on general waste bin collection…
Waster makes no illusions about our commitment to boosting recycling and reducing your waste management spend. We do this for two general reasons; a commitment to helping the environment and planet and a realisation that reducing our customer's overall costs is the surest way to keep customers happy and ensure they remain with Waster. After all, on our flexible 30-day agreements, it is vital to keep customers happy and their costs under control!
When we begin speaking to new customers, they are always keen to know what sort of waste and recycling bins they should have (i.e. what general waste bin sizes – check out our article on relevant general waste bin sizes and schedules for your business) as well as what recycling streams (i.e. what type of recycling bins such as commingled recycling, cardboard recycling etc).
What is general waste's meaning? Or, what can be put in a general waste bin? – Two potential answers
A simple and clean general waste definition can have two answers.
The first general waste definition would be anything that can be taken in a normal general waste rubbish truck and disposed of at a landfill. This includes pretty much all recyclable commodities such as cardboard recycling, bottles and cans, organic food waste etc as well as other items that generally are not recycled.
If people are prepared to pay landfill levies and do not really care about the environment and recycling, they can dispose of nearly all items in a general waste bin. The items that cannot be included under what is general waste disposal include:
Hazardous items
Medical waste
Construction waste such as bricks, pavers, concrete etc – these items would damage the general waste collection truck
Large wooden or timber items that would be overly heavy or solid.
In this manner, it is not really sensible to give a list of general waste items.
The other answer to what is general waste disposal – those general waste items that cannot be recycled
At Waster, we are very focused on boosting recycling and taking as much out of general solid waste as possible.
"What is general waste disposal?" (or what can be put in a general waste bin) is a very common question when we speak to customers. This really is determined by what can be recycled in your area. What is general waste disposal? It is basically what can not be recycled or what is left behind.
In most Australian cities, nearly everything can be recycled. But, it will take an active waste management plan and effort from the business. For some waste streams, recycling can also be more expensive than disposing of in general solid waste such as for organic food waste bin services in some areas.
A general waste definition in this context is basically any waste that is not collected as a recycling stream – i.e. a dedicated recycling bin such as commingled recycling (bottles and cans) or Paper and Cardboard and is commonly dumped at the landfill by your waste company.
The negative impacts on the environment of dumping at the landfill are numerous. A misuse of potential recyclable resources in your waste and also the decomposition causes copious amounts of environmentally impacting methane.
It should be noted that waste management companies are investing significant sums in improving their business from an environmental perspective and have new technologies that reduce the environmental impact of general waste.
This can involve material recovery processes- that remove recyclable commodities from general waste bins (usually by filtering systems) as well as investing in methane capture at a landfill. For modern landfill technology, check out SUEZ Australia's investment in methane capture technologies.
We propose that for your business you should consider a general waste definition (general waste meaning) to be anything that you are not having collected in a dedicated recycling collection.
At the end of the day, you can just arrange one bin service for your business. If you just have a general waste service, you will not need to worry about putting waste in the right bin etc. However, we really suggest you think about recycling.
What is general waste? Easy steps to reduce waste to landfill and minimise costs
By putting in place a basic but effective waste management plan, you will be able to reduce your waste to landfill percentage whilst reducing cost. Check out our articles below for tips on doing this:
We also suggest you see how much money you can save by requesting a free 24-hour cost comparison from Waster. We will analyse your waste streams and suggest a cost saving solution. Press the blue button below to get started:
General waste examples –  you may have heard your current waste supplier talk about how boosting recycling can help you save money on waste management. The simple question is often what is general waste – or is there a general waste definition that can be applied to my business?
Waster offers general waste and all recycling services through our online waste portal. Compare prices and book your services online today:
The EPA splits the definition of general waste examples into two categories; putrescible and non-putrescible. Putrescible basically means whether it will rots or not.
General solid waste examples (putrescible) – general waste definition
The following general waste examples (other than special waste, liquid waste, hazardous waste or restricted solid waste) have been pre-classified by the EPA as 'general solid waste examples (putrescible)':
 household waste that contains putrescible organics
 waste from litter bins collected by or on behalf of local councils
manure and night soil
 disposable nappies, incontinence pads or sanitary napkins
food waste
grit or screenings from sewage treatment systems that have been dewatered so that the grit or screenings do not contain free liquids
any mixture of the wastes referred to above.
General solid waste examples (non-putrescible) – definition
The following general waste examples(other than special waste, liquid waste, hazardous waste, restricted solid waste or general solid waste (putrescible)) are pre-classified as 'general solid waste (non-putrescible)':
glass (see blog on glass recycling), plastic, rubber, plasterboard, ceramics, bricks, concrete or metal
paper or cardboard
household waste from municipal clean-up that does not contain food waste
waste collected by, or on behalf of, local councils from street sweepings
grit, sediment, litter and gross pollutants collected in, and removed from, stormwater treatment devices and/or stormwater management systems, that has been dewatered so that they do not contain free liquids
grit and screenings from potable water and water reticulation plants that has been dewatered so that it does not contain free liquids
garden waste
wood waste
waste contaminated with lead (including lead paint waste) from residential premises or educational or child care institutions, containers, previously containing dangerous goods, from which residues have been removed by washing and or vacuuming
drained oil filters (mechanically crushed), rags and oil-absorbent materials that only contain non-volatile petroleum hydrocarbons and do not contain free liquids
drained motor oil containers that do not contain free liquids
non-putrescible vegetative waste from agriculture, silviculture or horticulture
building cavity dust waste removed from residential premises or educational or child care institutions, being waste that is packaged securely to prevent dust emissions and direct contact
synthetic fibre waste (from materials such as fibreglass, polyesters and other plastics) being waste that is packaged securely to prevent dust emissions but excluding asbestos waste
virgin excavated natural material
building and demolition waste
asphalt waste (including asphalt resulting from road construction and waterproofing works)
biosolids categorised as unrestricted use, or restricted use 1, 2 or 3, in accordance with the criteria, set out in the Biosolids Guidelines (EPA 2000)
cured concrete waste from a batch plant
fully cured and set thermosetting polymers and fibre-reinforcing resins
fully cured and dried residues of resins, glues, paints, coatings and inks
any mixture of the general waste examples referred to above.
plastic recycling
or
waste management plans
.
---
General waste bin disposal
---
General Waste Disposal: we all know how important it is to boost recycling and minimise general waste disposal in a landfill for numerous reasons such as environmental impact reduction and reducing the costs of waste and recycling for your business.
It is always good to look at the best practices overseas. This is so you can see what we can learn and then seek to implement at home here in Australia.
However, bear in mind that Australia performs well on many recycling and environmental metrics – which is one of the reasons why Australian cities are ranked so highly for livability!
General waste disposal: who gets the gold medal?
PlanetAid has covered this question in detail. The leading countries are a couple in German-speaking Europe – Austria and Germany.
"Austria sits with the highest recycling rate out of any country in the world: 63 per cent of all waste is diverted from landfills. As recycling programs have evolved, Austria's overall performance in terms of municipal solid waste recycling has been stable and at a very high level for the past decade, according to the European Environment Agency (EEA)."
"Following Austria, Germany and Taiwan on Planet Aid's list: another top recycling country is Singapore, sending 59 per cent of its trash to be reused and recycled. Next up: South Korea recycles 49 per cent of tossed goods.
"The United Kingdom hits the 39 per cent mark with that percentage going into recycling. Lastly, closing out our top ten are Italy – recycling 36 per cent of its trash – and France following closely behind with 35 per cent."
Source: www.generalkinematics.com
You may be asking where Australia comes in this listing as regards general waste disposal performance, right? The answer depends on which set of info and statistics you look at. The National EPA. In 2011 the total national diversion from landfill was recorded as 51%.
Planet Ark states that: " Overall, 51% of household waste gets recycled in Australia, relatively on par with recycling rates in northern European countries and exceeding the mean recycling rate of all 28 countries in the EU of 42%. This is quite an achievement for Australia considering the unique landscape and dispersed population that our waste services need to navigate".
Conclusion on general waste disposal international rankings and performance
It should be born in mind, also, that many European countries ship their garbage to Sweden where it is incinerated for energy generation. As with all things, a close examination of statistics is vital. There is never an exact correlation between how various countries report on their waste processing and general waste disposal.
For the latest trends in tech (such as recycling technology innovation), see how the internet of things will impact rubbish bin services.
---
The density of general waste
---
If you have been seeking to arrange general waste services for your business or have been getting invoices from waste companies for years, you may sometimes ask yourself, "what exactly does the density of general waste actually mean?"
Like all professions, garbage collection and waste management have it's own lingo and industry terms. The density of general waste is just one of those.
In this section of the blog, we will teach you how to speak like a garbo. We will also encourage you to know how much you should be paying for your general solid waste collection services.
So, what is the density of general waste then?
To quote from the fountain of all knowledge, Wikipedia, we will get a definition of density to begin:
"The density, or more precisely, the volumetric mass density, of a substance is its mass per unit volume."
What does this mean for general waste?
In the world of bins and waste management – we mean the weight per metre of rubbish – i.e. how many kilograms a cubic metre (m3) of your general waste would weigh.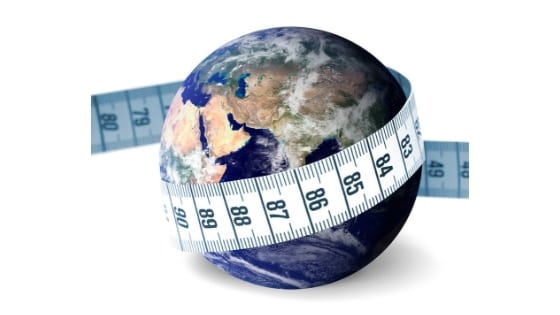 How heavy is an average-sized bin?
As you will see from looking at our online waste portal for general waste bin services, we offer 6 sizes of general waste bins. In metric volume they are (where one cubic metre equals 1000 litres):
240 litre (0.24m3)
660 litre (0.66m3)
1100 litre (1.1m3)
1.5m3 (1500 litres)
3.0m3 (3000 litres)
4.5m3 (4500 litres)
In the industry, bins up to 1100 litres are described in litres with those 1.5m3 and above are described in cubic metres.
Thus if a company has rubbish with a density of 100kg per metre – say a cafe or restaurant – the weight per bin will be as below
240 litre (0.24m3) – 24kg
660 litre (0.66m3) – 66kg
1100 litre (1.1m3) – 110kg
1.5m3 (1500 litres) – 150kg
3.0m3 (3000 litres) – 300kg
4.5m3 (4500 litres) – 450kg
If you go above these weights – the waste company you contract with may charge you extra fees – i.e. "overweight fees"
What is an average density?
At Waster, we practise an online model and we categorise certain industries by a standard weight band (density of general waste) that tend to be broadly accurate.
This is because, from experience, we know that some businesses produce heavier waste than others:
These bands and density of general waste are as below:
Transport, warehousing, retail (non-food), offices, professional services – 60kg per metre
Health, education, training, manufacturing (non-food or timber), others – 80kg per metre
Hospitality (hotels, restaurants etc), Retail (food), Tradies (excl. joiners) – 100kg per metre
Manufacturing (food & timber based), construction – 120kg per metre
Heavier weights than these above will be priced on application
What is the implication of the density of general waste?
As a general rule, the heavier your bin, the more it will cost. So, judging from this, a food manufacturing company will pay more than an office with a light bin weight.
This is because companies dump at landfill based on weight but collect your waste based on volume. The density of general waste is used to tie the two together.
Learnings
Now you know what the density of general waste actually means – you will be able to negotiate better prices for your waste collection services.
Check out our blog on how composting used coffee grounds can really reduce the bin weights for cafes.
You should also be thankful that it is not as tricky as the lingo in the car sales industry – as per the funny video below:
---
General rubbish removal
---
General rubbish removal: a smart person once told me that you know you are getting old when everything seemed to happen 20 years ago, and when you can not believe what year football players were born in! When you think the Prime Minister looks young, you really are getting old!
Waster likes to keep our readers ahead of the curve and offer them the latest waste and recycling services news and information that covers technology, environmental awareness, and customer service. We will look into the near future – 2025 – which is not actually that far off at all.
I think it was Bill Gates who said that "you can achieve less in one year than you think, but much more in 10 years".
2025 – a long way from just general waste collection and removal
The world of waste management has made great strides to be more sustainable. And, these trends will only continue. The Guardian newspaper highlighted a number of trends that we will see between now and 2025.
We have covered lots of similar ideas in our blogs on aluminium recycling, nappy recycling, etc.
Key trends include:
A circular approach to waste and recycling
"By 2025, waste disposers "won't be burying or burning people's rubbish as they do today", states Gover. These companies will merge into what he terms the "reprocessing industry", where their central role is not to dump stuff but to return "valuable resources to manufacturers"."
"The goods of today, Gover says, need to be seen as the raw materials of tomorrow. When that happens, products will begin to be made with a view to lasting longer and to be easier to repair and ultimately dismantle."
Waste to energy
"According to market analyst Grand View Research, the global market for turning rubbish into power is expected to reach $37.64bn by 2020."
In Australia, we are seeing increased waste to energy ideas in solid waste management treatment such as PEF in Adelaide and oil from plastic on the NSW, Central Coast.
Lots of key trends involve reducing general rubbish removal or boosting recycling.
You may see the general rubbish symbol (or general rubbish sign) as below – less frequently in 2025.
Currently, the red bin with the general rubbish symbol (general rubbish sign) goes to landfill – but there are increasing ways to recycle even from the red bin.
More responsibility from retailers as regards general waste bin collection and removal
Retailers will take more ownership of items such as packaging and plastic bags etc to ensure higher proportions can be recycled. Currently, in the USA, it is estimated that less than 14% of plastic packaging is recycled. This will greatly increase.
Check out our other blogs on general rubbish removal and other related topics such as uber of waste and also resource recovery.
---
General solid waste
---
We all know that separating general solid waste from recyclables can be a real drag – and also consume quite a bit of time if you do it correctly. Did you know that in Sydney in 2018 – general solid waste that goes in the red bin – i.e. the general waste bin – can also be recycled depending on which service you use and the facility it goes to?
In this part of the blog, we will cover how some general solid waste bins could be diverted from landfill at up to 90% – i.e. only 10% of the contents will end up in landfill! Interested?
How can relying on general solid waste bin collection help divert waste from landfill?
It is almost like a dream come true for many business owners and households – not having to thoroughly separate your general solid waste from recycling items like cardboard boxes, bottles, cans etc. See more on waste recycling Sydney.
Just think of the effort you would save.
It would also be a great way to reduce the percentage of your waste going to landfill – which can be part of many environmentally aware companies strategic goals.
In Sydney – there are now MRFs – material recovery facilities available that let you divert a high percentage of the general solid waste from landfill.
Where is this facility?
One such facility is operated by Doyle Bros in Fairfield East in Sydney– called the Lab.
"In 2015, as part of the New South Wales Government's Waste Less, Recycle More Initiative, we were awarded a grant that enabled us to upgrade and improve The Lab. This facility is pivotal in enabling us to process, recover and recycle the mixed general waste we collect in a sustainable manner. As a result, we're now recycling and reusing over 90% of all waste collected, making us Sydney's leader in sustainable waste management."
What sort of waste does it accept?
This recycling facility accepts dry waste (i.e., non-organic or putrescible) a fancy word for organic.
This means dry waste such as that from shops, offices, factories etc – i.e. cardboard, glass, plastic etc.
How much does it divert from landfill?
The system diverts c. 90% on average from landfill. Recyclables are taken out first by a process of filtering and sorting – and these items such as glass, plastic, cardboard and metal are recycled.
The next component is used to create processed engineered fuel.
What is the fuel that is produced?
As a lot of this remaining waste is highly calorific and can create lots of energy when burned – it can be used as a fuel.
"Our PEF is comprised of residual material left over as a result of our sorting process. Those materials are converted into PEF through the following process
Shredding the material to less than 40mm;
Compacting the material into 1-tonne bales; and
Wrapping the bales in plastic film for transportation, to prevent any materials from escaping during transportation.
The PEF we manufacture is now supplied for use in cement kilns in Adelaide and Malaysia, as a partial replacement for coal."
This means that the cement factories do not need to use coal or oil to fire their kilns – and hence a net benefit for the environment.
Only the residual waste – i.e. the last 10% which can not be recycled or used in PEF is sent to landfill.
Conclusion
It is great news that some businesses can now even have lots of their general solid waste diverted from landfill.
This means that businesses such as warehouses, offices and some retail companies can have waste going to the landfill of less than 10% which is great for the environment!
Whilst reducing waste in the first place is the best solution overall – recycling is next best, and then using the residual waste as a source of fuel is the least bad option.
Otherwise, the waste would reside in landfill – and overtime would rot and emit gases. Through using it as a fuel – the requirement for new fuel sources is reduced and gas emission is reduced.
---
General rubbish bin collection service
---
General rubbish bin collection service: Have you had the unpleasant experience of being billed overweight charges for your commercial bin service. This can be a common occurrence for many commercial customers when they arrange a general rubbish bin collection service (i.e. the red bins). The terms and conditions of waste management contracts are very much in focus at the moment due to ACCC processes.
In this section of the blog, we will cover why you may be charged extra for heavy general waste bins – and what you can do about it.
Overweight fees on general rubbish or waste bin collection service
General waste bin hire is different to recycling services as the bins price is based on an assumed weight (or density – i.e. weight per cubic metre). The heavier the rubbish, the more expensive it is to dispose of. This is because dumping at a landfill is priced on tonnage. This is increasing due to operator fees and levies from the state governments.
Why do you get charged overweight fees?
Companies are charged overweight fees on their bin collection when the contract allows for it – it is that simple. Nearly all general waste contracts – will have an assumed weight in the terms and conditions. If your bin is heavier – you will have to pay more. Of course, if your bin is lighter – you will not be given a discount.
Waster does not charge overweight fees in the vast majority of cases. If the bin is extra heavy over a period of months – we will discuss this with you and agree on a new price.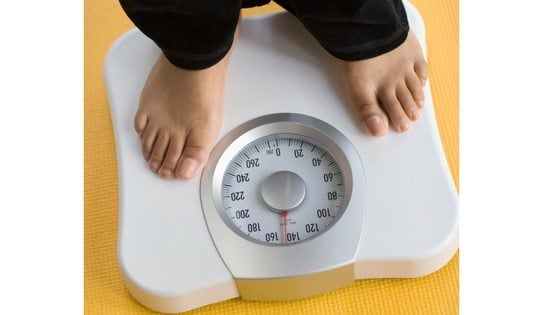 How you can avoid overweight fees
By being sensible with your waste – you can recycle heavy items and seek to avoid these charges.  Cafes, restaurants and food production businesses, as well as joiners, construction companies, tilers etc tend to have heavy bins.
The easiest way to reduce weight is to boost recycling. Using a commingled bin or glass recycling can remove heavy glass bottles from general waste – and also reduce your costs.
Organic food waste bins can be a great solution for food production businesses – as can food waste machines – whereby food waste can be emptied to sewer and avoid bin costs entirely.
Construction bins can be used also to reduce costs for heavy construction-related sites.
We have linked to some blogs above on these topics.
General waste bin collection: what you should look for in a contract before signing it
It is vital that you carefully read any contract before signing it – and be aware of what extra charges you will face. These charges will often be based on a dollar per kg basis.
See our related blog on small business contracts in rubbish collections Sydney.
---
Bin waste services
---
Bin Waste Services: Waster printed its flyers, designed to detail to future customers the pluses of our offering to small businesses some time ago. We are sort of reminiscing, at the moment. The flyer highlights the key value offered by Waster in a quick and easy manner.
We encouraged (and continue to encourage) any existing Waster customers to pass our details to their friends and contacts to take advantage of our referral offer.
Bin waste services: copy from flyers and key points
We have saved many businesses over 30% on their waste bills.
Our special offer to small businesses
– No "lock-in" contracts
– No hidden fees
– On-time and reliable
– No unjustified rate increases
– Competitive pricing
– No automatic contract rollovers
– No liquidated damages
– Customer-focused
– Electronic invoicing
Compare, save and sign up online today!
How to book your bin waste services with Waster today
Waster has been specifically designed to offer low cost and reliable waste services to small and medium Australian businesses. You can book services through our online waste shop for locations in all major Australian metros including Sydney, Newcastle, Wollongong, Melbourne, Geelong, Adelaide, Darwin, Gold Coast, Brisbane, Hobart and Perth.
All our services are delivered on flexible 30-day terms that you can cancel at any time (by providing 30 days notice in writing). The only cancellation fee is a $75.00 bin removal fee if you cancel within 12 months of inception. We provide electronic waste services invoice as standard.
This is a polar opposite to existing waste industry practises where you are required to sign a long term (generally multi-year contract) and would face charges for liquidated damages etc (i.e., based on the length of contract left to run if you cancelled early).
You can check prices and book your preferred service type and schedule by simply accessing our online waste shop. Click the blue-button below to access the waste shop:
---
Waste bins
---
Waste bins: Continuing our lengthy blog on general waste bin collection, Mr Waster was surprised to see that his daughter's school is going on an excursion. That in itself is not very surprising. But, the fact that 6 year-olds were visiting a waste facility was! I was very pleased to see that they were going on an educational trip to the Kimbriki Resource Recovery Centre and Eco House and Garden.
What would you teach kids about waste bins?
The trip looks very interesting and promises to discuss topics such as :
 Where my breakfast came from
  Amazing soils
 The importance of recycling food waste at home and at school
 All about compost
 The role of worms
 You are what you eat… and more!
In our blogs, we often talk about how recycling is rapidly improving, and how many products can now be diverted from landfill – see carbon neutral waste services and recycle bottles and cans. The question I ask myself is what would you teach your kids about conserving commodities and being waste aware – in a world where the vast majority of waste bins contents can be recycled.
For example, there are constantly improving source separation options available, whereby even general waste bins can be diverted from landfill (or at least a very large proportion). This raises the question as to is there anything inherently negative about just throwing stuff away.
Throughout the course of human history, we have aimed to conserve, mend, and make do. Throwing away everything we use has been seen as a social negative. Would we still teach our kids to conserve even if there was really no environmental benefit? Is living a simple life a good thing in and of itself?
Mr Waster would be interested to hear your opinions on this topic!
Note: this article is a thought experiment – we recognise that currently, there are clear environmental negatives from landfill and most recycling processes.
---
Garbage disposals
---
When you organise garbage disposals, you basically want the rubbish to be taken away as professionally as possible and at a good price. However, sometimes there are legal and other compliance requirements that a business needs to be aware of. We will cover some of those factors that need to be kept in mind.
Of course, if you operate a cafe or food service business, you will likely be used to keeping records that are required for your water authority when you have a grease trap cleaning service.
Garbage disposals: what is required by a business owner?
To keep your records up to date the NSW EPA has the following guidance – other Australian states and territories have similar legislation.
Characterise waste streams
"Firstly, you need to characterise your waste so that you identify where it can be sent lawfully for treatment or disposal and whether it needs to be tracked when transported. Characterising your waste may be a simple or complex task, depending on how the waste was generated."
"You must make sure that your waste is sent to a facility that can lawfully treat or dispose of it."
Where can waste be sent?
"You must ensure you send your waste to a facility that can lawfully accept it. In most cases, if your waste needs to be tracked, it must be sent to a licensed facility."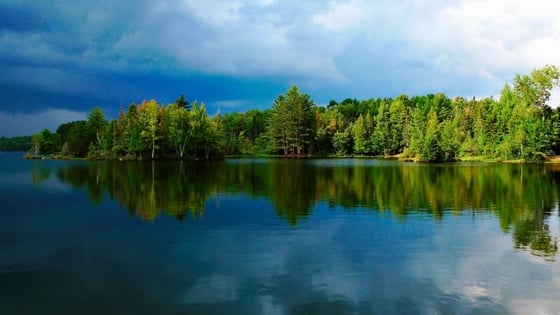 This info should be sufficient for most basic services such as general waste, recycling, etc. And, a reputable waste company such as Waster will ensure you comply with all relevant guidelines.
---
Collecting rubbish
---
Collecting rubbish: when you think about which bin to put your rubbish and recyclables into, it is sometimes good to know if there are any alternative uses for the items you are throwing out.
At Waster, we love to promote good news environmental and business stores that let businesses reduce their waste spending by getting the best general waste bin collection deals whilst boosting recycling. We will cover the potential to use items such as used plastic bottles to improve your home or even to transform buildings in the third world.
Collecting rubbish: how you can use plastic bottles for lighting inside your building
For an example of how collecting rubbish can deliver unexpected benefits, we draw attention to the Litter of Light project in the Philippines a while back.
According to the UK Guardian newspaper:
"Around 25,000 low-income homes in the Philippines have been lit up after the launch of a scheme to fit sunlight-powered "bulbs" made from old plastic bottles."
"In a country where 40% of the population lives off less than $2 a day, the rising cost of power leaves many unable to afford electricity. Some use candles as a light source, but when generations of family members share a small, dark space in shantytowns, accidental and destructive fires are often the result."
The system is really easy to implement and extremely cheap:
"The scheme uses plastic bottles filled with a solution of bleached water, installed into holes made in shanty towns' corrugated iron roofs, which then refracts the equivalent of 55W of sunlight into the room – during the day, at least. It takes five minutes to make and using a hammer, rivet, metal sheets, sandpaper and epoxy, it costs $1 to produce."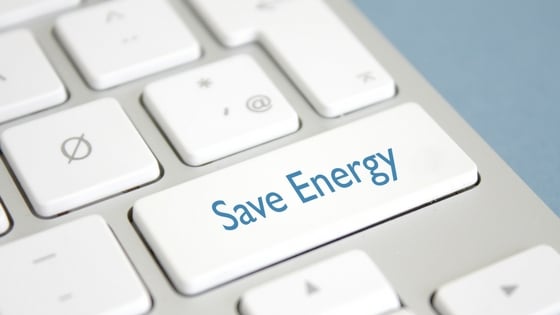 It is easy to see how a project such as this could be used in Australia for buildings such as sheds, rural shelters, toilet blocks in nature reserves, thereby saving electricity and maintenance costs.
We think it is a great idea and another great way of keeping rubbish out of landfills.
---
Bin services
---
Bin services: at Waster, we are always advocating that you can boost recycling rates if you make it the easy (or at least convenient) thing for your staff to do. Recycling rates can drop if you have to walk a long distance to a recycling bin.
In these scenarios, people will often take the easy option and dump bottles or cans in general waste. There are real benefits to doing the right thing such as seeing significantly lower bin services costs on an ongoing basis.
General waste collection services: how smart positioning of bins can boost recycling!
In mashable.com – they recently covered key trends in the future of trash and bin services. One of the key trends was how smart positioning of bins can really help boost recycling rates. From our own experience – commingled recycling bins in sports events and conferences are very often contaminated with general waste. This leads to much lower recycling rates.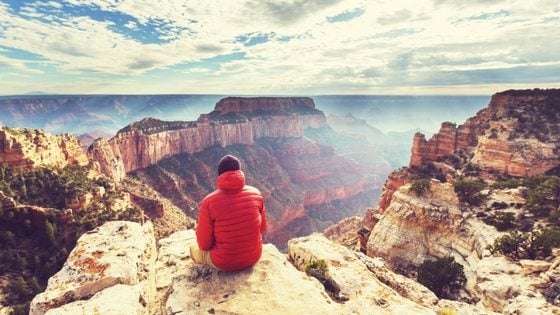 As per the article:
"If you're in the park, and you've just finished up your bottle of water, do you throw it in a garbage can, or do you hold onto it until you finding a recycling bin? It's certainly not convenient to hold on to it, but Staley says some people are socially and environmentally conscious enough to do just that, and an EREF grant is out to WeRecycle at the University of Georgia to analyze this very phenomenon — how human behaviour influences recycling rates."
"The research involves GPS-equipped readers on trash cans that send a signal conveying how many bottles have been thrown out in that can. All of the data from the study is wired up to a website, so you can click on a map and see where all the cans are and see the recycling rates at each one. The results will help determine where to recycle bins should be placed in order to maximize recycling rates. WeRecycle also has an Android app that helps people find the nearest trash and recycling bins, which is especially useful at big events and parades."
"In dense urban areas, only 20% of recyclable bottles are actually recycled, says Staley, suggesting that a few strategically placed bins could go a long way. He adds that most people consume bottled water when they're on the go, and if there's no recycling bin on the street or in a park, then that bottle is likely not going to get recycled."
---
Waste removal business
---
Waste Removal Business: when you are starting any endeavour such as exercise or starting a business, checking out what the best of the best do is very important. It gives you great insight into what can be achieved. Also, it sometimes can set out some steps to help you replicate some of that good work.
In this part of the blog, we want to look at the country widely regarded as the best at waste removal and recycling in the world: Sweden. You may think of Sweden mostly for ABBA and IKEA, but of course, it is also famous for its forward-thinking and care of the environment.
Waster is designed for small and medium Australian businesses. We provide low cost, high-quality waste removal and recycling services for Australian SMEs. You can easily and quickly arrange all your required waste removal services by clicking the button below:
What can the waste removal business learn from Sweden's example?
As an industry for small and medium Aussie businesses, our objective should be to reduce costs and benefit the environment. In both these areas, Sweden is regarded as the world leader. In fact, they are so successful that they are actually importing rubbish from other companies!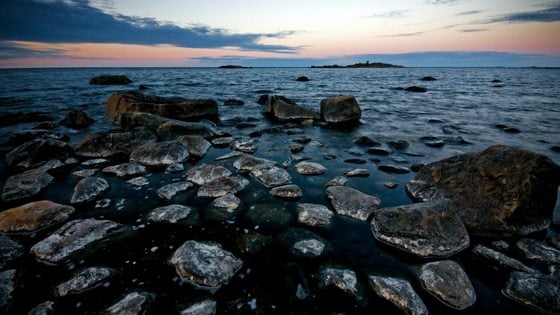 Let's take a look at some of the things they are doing right
The UK Independent newspaper reports that: "Sweden is so good at recycling that, for several years, it has imported rubbish from other countries to keep its recycling plants going. Less than 1 per cent of Swedish household waste was sent to landfill last year or any year since 2011."
What are the key things that Sweden has put in place as regards waste removal and recycling:
Incineration to generate heat
The Swedish winters are cold – think Canberra but colder. They have put in place a system of incinerators to burn waste and generate heat for homes and industry – and hence decrease fossil fuel usage.
New technology
waste removal requirements are reduced as the county invests in suction systems for cities and buildings. See our blog on for an example of this system in Australia.
Cohesive national plan and messaging
Sweden has been forward-thinking for years by getting the message out to people regarding recycling. This is now paying dividends and ensures people find it easy to make the right choice. See our blog on garbage bin stickers for more info on this.
Conclusion
Sweden has made some excellent progress in driving recycling. A business can introduce a number of simple steps to replicate this performance such as a clear waste management plan, recycling bins and posters around your workplace. And, there is no requirement to visit Ikea either!
---
Rubbish removed
---
If you are a regular reader of our blogs, you will be aware that as a business, we make money by providing bin such as general waste collections and recycling services. If people did not need rubbish removed at all, well in theory, we may not have a business at all.
At Waster we say, "I am committed to the environment and focus on helping you boost recycling". I believe that any development in the environment is good news. And so, we like to promote it!
Can technology save the environment?
We intend to take a look at our crystal ball and forecast the future. With technology improvements, will you even need to have rubbish removed or bin collections at all?
Will we need general waste and recycling bin collections at all in the future?
We can certainly say that it's hard to predict the future.
There is an old saying that it is tricky to make predictions, especially about the future! Of course, I may end up with an egg on my face for these predictions.
The world is changing so fast. And sometimes, you are shocked to learn new things. For example, in my blog on green business, we saw that Bitcoin mining uses more electricity than some countries!
We will cover a number of developments that will likely lead to less rubbish and recycling bins.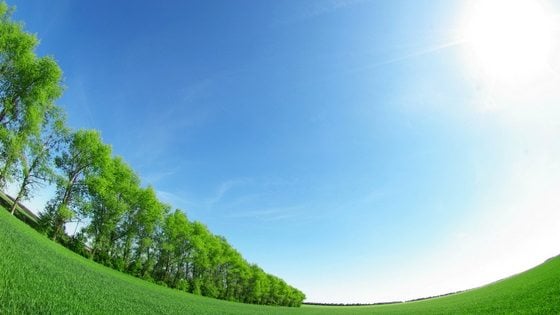 Lower population
Hard as it may be to believe, many countries currently have a decreasing population. This is especially true in Europe and Japan. We expect these trends to continue. And of course, fewer people means less rubbish to collect.
Delivery by drones
You may see drones now as a toy to play with or as a video camera aid at a football game. In the near future, it is possible that products could be delivered by drone.
This will obviously decrease the need for retail stores (ordering on the internet) which will impact road transport and trucking.
In this area, Amazon launched a program called Amazon Prime Air which delivers in less than 30 minutes!
3d printing
3d printing will decrease the number of waste products. This 3D printing technology is fundamentally different from manufacturing techniques that we have used in the past.
This difference is in a couple of ways.
Firstly, it removes the need for deliveries of completed goods. All that you will need to have delivered are the component inks for your printer. Secondly, it is an additive manufacturing approach. This means that no product needs to be cut away to reveal the final design.
Think of it like a statue. The artist does not have to chisel away the marble to reveal the image. The image will instead grow from nothing.
This fundamental change will mean that you have much less excess rubbish removed needs.
Organic waste solutions
I forecast that more people will grow their own food as greenhouse gases become more popular. This will be due to cheaper electricity from solar panels and storage such as Tesla battery packs.
The same drones we mentioned before will likely be able to water and pick the crop – we hope!
This will mean less need for packaged food containers such as bottles, cans, etc. which currently go in commingled recycling bins.
The organic waste will then be useful for your composting or could be used in worm farms.
In saying that
From looking in my crystal ball, I forecast a greener future. This is, of course, based on technology such as drones, solar panels, etc. and the climate remaining favourable so we can grow crops.
We will have to wait and see, I suppose!
---
Collect rubbish
---
Have you ever come home from the shops after buying your groceries and ask did you just collect rubbish that needs to be disposed of or recycled.
When you buy a week's food in a normal supermarket, the amount of plastic packaging, plastic bags, etc. that you take home can be huge.
Important Note: As of 9 November 2022, REDcycle is on a temporary pause. 
Plastic bags are designed for single use. So, you could easily build up a huge quantity of them in a kitchen cupboard over a month or two. Of course, there are solutions for plastic bags (and other soft plastics) such as the REDcycle bins in your local Coles or Woolworths. But, it would be great if you did not have this problem at all.
When it comes to plastic waste, it is best to not collect rubbish in the first place. We will look at some people who live a plastic-free life and how they do it.
We have been promoting everything about the plastic reduction in recent blogs. The global plastic pollution is getting out of control and there is no system in place to collect rubbish once it enters our oceans and seas.
As we wait for a global solution, it is great to see that individuals are making a change already.
We have previously published on saying no to plastic drinking straws and reducing plastic usage generally.
Say no to plastics and let the professionals handle general waste bin collections!
Some people have taken the jump and gone off plastic completely. The ABC recently covered some of these people and some of the tips they have for the rest of us.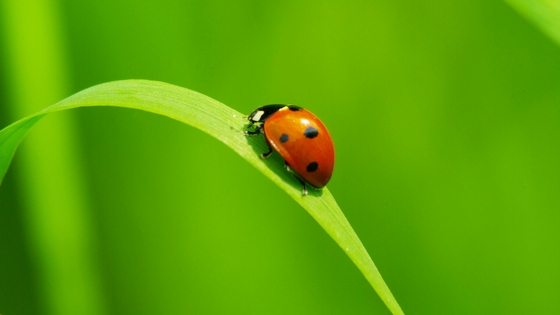 We often talk about reducing plastic usage, but what would it really mean to say no to plastic?
"No plastic straws, cups, plates, cutlery, cling wrap or takeaway containers, and no plastic packaging for chips, muesli bars, cereals, other foods and kitchen and bathroom products."
Some of the tips mentioned in the article are forward planning and a gradual phasing out of plastic:
 Stainless steel straws
 Reusable cupcake cases
 Grow your own herbs and veggies to avoid packaging
 Sodastream to avoid fizzy drink bottles
 Make your own bread and muesli bars
 Buy fruit from markets to avoid packaging
 Buy presents and non-food items second hand – as no packaging
One of the best pieces of advice was that 30 years ago we had much less packaging. So if we survived then, we can cope now also!
Check out our blog asking can you live by just recycling cans.
As for the already accumulated rubbish, recycle what you can and put the non-recyclables into the general waste bin for later collection.
A piece of advice
The advice from the people who have taken the plunge is that it is easier than you may think. But, it should be done in stages.
The global plastic problem is so large. We think it is great that some trendsetters like these are showing what can be done. Where there is the will, there is the way!
---
Junk collector
---
In most of our blogs, we write about the business of being a junk collector for commercial businesses. In other words, performing regular waste bins and recycling collections for small companies.
In this part of the blog, we intend to speak about the opportunities available for you individuals to get involved in cleaning up beaches and reserves throughout Australia.
As a junk collector for a day, you may be amazed at just how much rubbish an Australian beach may be polluted with.
Could you be a junk collector for a day? And what to expect
Even the most remote beaches and rural areas in Australia have lots of rubbish washed up on them or dumped by passers-by.
This is very unpleasant to look at but can also be dangerous for animal life who can get ensnared in the rubbish or even eat it as in the case of plastic.
We have covered the huge problem caused by dumping in the ocean – such as the Great Pacific Garbage Patch – a huge area of floating rubbish in the open ocean. I suppose we should not be surprised that lots of rubbish can also wash up on our beaches.
For an example of how much rubbish can accumulate on a beach – see the example of Fraser Island Clean Up in Qld – where volunteer junk collector teams recently collected 6 tonnes of rubbish.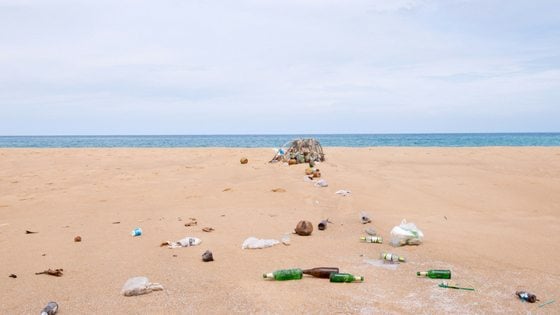 The programme is covered in the ABC article here.
The huge amount of rubbish was estimated as either left by campers or washed ashore.
The rubbish was estimated as comprising 80% plastic waste such as bottles.
"All the stuff coming down on the outside of the Great Barrier Reef, from Papua New Guinea and the Philippines and all that, it's basically going to land here on Fraser," Mr Thompson said.
The good thing was it showed that people really care about combating the problem:
"Some 800 volunteers turned out to help with the clean-up effort, with many saying they were happy to get their hands dirty to help preserve the World Heritage site."
"To clean up and do our bit, and help all the little fish," said Rita Barrow from Greenbank, near Brisbane."
"I've always come to Fraser since I was really little, my parents came here before they even thought about having children," volunteer Tara Hird said.
Conclusion
We should not really be surprised that our beaches are becoming covered in rubbish.
As plastic production and usage grow worldwide at an increasing rate, and with waste finding its way into the sea, it will inevitably end up on our beaches.
We live in a global economy, but more importantly, a global ecosystem.
If waste enters the water in one place, it could end up anywhere.
---
Rubbish service
---
When we talk about improvements in rubbish service and waste management, we often focus on technology and improvements in processes – with everything also focused around speed and machinery.
We take a look at a very different but highly effective rubbish service. This service is one where slowness is more important than speed. But, it is having such great success that whole towns are aiming to achieve zero-waste in the near future.
Could a slower rubbish service (such as general waste bin collection) lead to zero waste?
You may have heard about the slow food movement. Even villages in Italy that describe themselves as slow villages.
In these instances, slow does not mean worse, but just more effective.
The ABC recently covered a small village in Japan that is taking a very different approach to recycling that could be described as "slow":
"The 1,500-odd locals in this village have to sort their waste into 45 different categories."
"It's part of the town's ambitious goal of producing zero waste by 2020."
"The purpose is to recycle whatever we can recycle," says the town waste station's manager, Kazuyuki Kiyohara."
Tried a new approach when incineration ended
The village took on this new approach when their incineration plant closed – we recently covered how important waste incineration is in Japan.
The town is remote and now recycling works out much cheaper than shipping the waste to the nearest town for recycling.
"Food scraps are mostly composted and more than 80 per cent of the town's other waste is now recycled."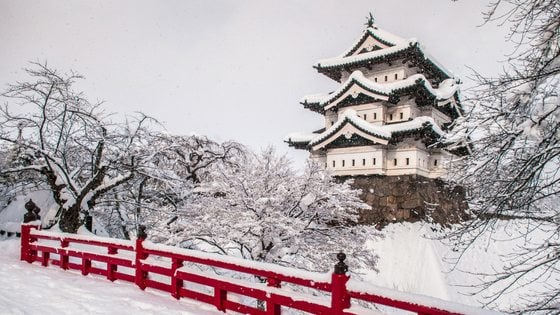 "The remaining 20 per cent that can't currently be processed — things like nappies and certain types of plastics — gets sent off to be incinerated."
"This tiny town out on the fringes has become a glittering epicentre for the world's waste experts, who jet in to see first hand how it's done."
What is the key difference?
The real difference is that people get involved and work to separate out different commodities.
The local recycling depot has 45 different bins – for varying items.
"A plastic water bottle must first be washed and stripped of its label and lid before it is ready to be disposed of in one of the dozens of boxes in the depot."
"Glass is separated by colour, and everything from chopsticks to batteries to printer cartridges must be meticulously sorted."
One huge difference
There are no garbage collection, residential rubbish service or trucks. People have to bring their own waste to the recycling depot.
The inconvenience of travelling to the depot is believed to even decrease peoples consumption in the first place.
Conclusion
This approach to a modern rubbish service is completely different from what we are used to and would not suit a city the size of Sydney or Melbourne.
However, we can learn how to incentivise people to take ownership of their own recycling and learn tips from this small village.
See our blog on why burning rubbish outside of incineration is a bad idea.