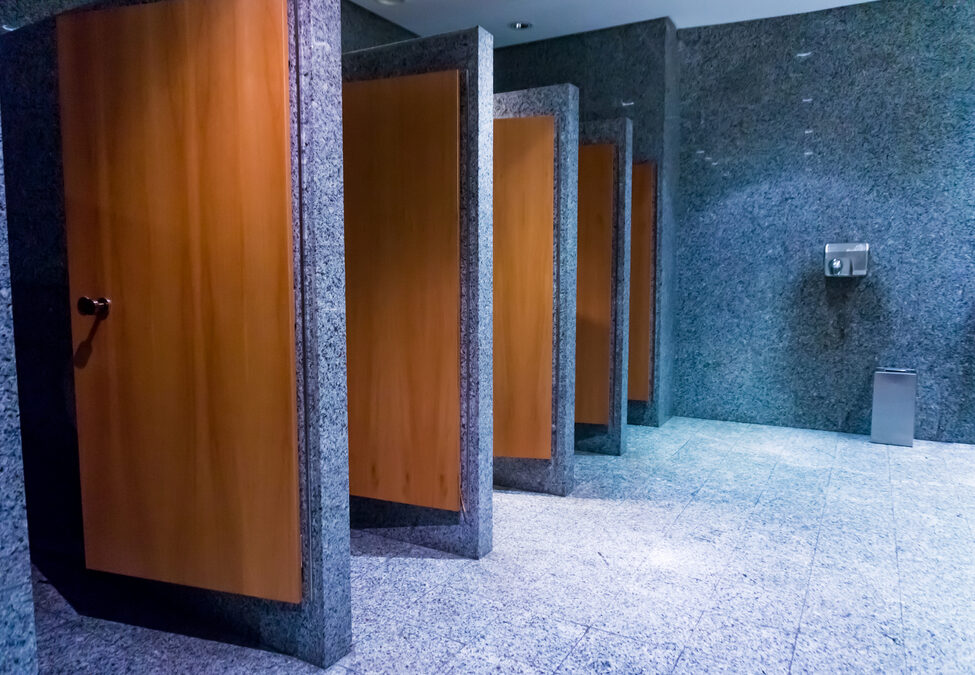 Nappy Waste Collection🧷🚮 – Partner Up With Waster!
Nappy Waste Collection 🧷🚮: Whether you are in a house or in a business, always expect nappies. But after use, where should we put it? And how do we dispose of it? Let me discuss it with you.
---
>Download Now: Free PDF Business Owners Guide To Sanitary Bin Services
---
A Bit About Waster
Before we continue our topic on Waster's nappy waste collection, let me share with you more information about Waster itself.
We here at Waster provide you with innovative solutions for you and your business's waste management and recycling needs. Furthermore, we provide flexible, 30-day contracts instead of the typical lock-in contracts, which proves to be better.
Click on the blue button to learn more.
---
---
Why You Need A Nappy Waste Collection In Your Premises
Hygiene matters. Whether it be your own body or literally anything else, it is always important to maintain cleanliness. But I'll focus more on keeping good hygiene around premises like a washroom in a house or in a business. How do we make sure to keep those clean? Obviously, that is by availing a nappy waste collection service!
Why do you need such services? Let me explain.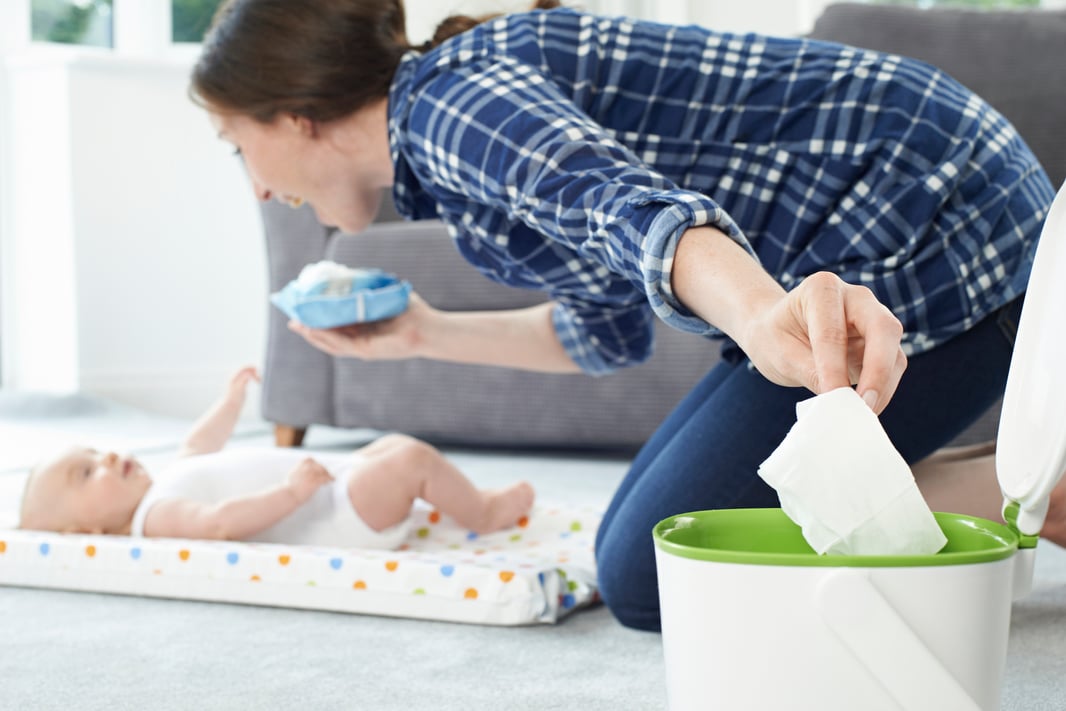 Importance Of Nappy Waste Disposal: The Negatives Of Not Having A Nappy Disposal Bin
For houses and businesses alike to have a hygienic washroom, nappy waste bins should be installed. Having a dirty comfort room might lead to:
Unpleasant experience in your own home – seriously speaking, who would want to have a bathroom full of soiled nappies? I would not. As such, it is important to have a nappy waste bin and collection in order to maintain a bathroom's cleanliness. See our blog on female sanitary bins.
 Contracting different kinds of diseases – having a dirty washroom equates to negative health effects for people. As many of us know, toilets and washrooms are breeding places for germs and bacterias. Catching them may result in contracting diseases like UTI (urinary tract infection), STI (sexually transmitted infections), and much more adverse effects. All of this could be avoided with proper sanitation.
Lose customers – you read that right! If you are a business owner, having a dirty washroom may result in you losing customers. In fact, this may not only make you customers, but it may also make you lose some workers, too. Being a good business owner means looking out for the needs of the people around you, and in this case, making sure to avail a nappy waste collection service that benefits you, the workers, and the customers. See our blog on Zero Waste Restaurant – and how it can help keep more customers for your business!
Positives Of Having Baby Diaper Bins
As I always say, in every bad, there also comes good. As a result, I present to you the positive effects of having a nappy waste disposal service:
Help the environment – it is a bad practice to dispose of soiled nappies in general waste bins. By availing a nappy waste collection service, you help ensure that nappies are well-disposed of and treated. Additionally, you can help divert nappies from landfill – as it is stated that nappies can indeed be recycled. You can help fight off disposable nappy pollution, which is said to create about 2,000 lbs of waste pollution in only 2 years.
Maintain cleanliness in a washroom – nothing beats going into a washroom to relieve yourself – and seeing it squeaky clean. Purchasing a nappy waste bin not only makes the washroom experience pleasant but it also makes it much better to look at compared to used disposable nappies cluttered in a general waste bin.
Controls unpleasant odours – obviously, soiled nappies produce a strong, foul smell. As such, it is of the utmost importance to properly dispose of and treat them.
What About Nappy Bins For Nurseries?
The nursery produces more nappy waste than those I have mentioned above. Nurseries, after all, houses more children than those of homes. As a result, it is very important to have a commercial nappy bin service to regulate waste management in nurseries. Read our blog on waste management in childcare for more information on daycares, nurseries, childcare, etc practising proper waste management.
Adult Nappy Bin?
The business itself does not have to revolve around small children to purchase a diaper storage bin. In fact, aged care and special needs facilities must also purchase nappy bin services. The elderly and special needs people, after all, needs as much care as they can get, much like small children. As a result, they will also produce nappy waste. So, it is a must to have an adult nappy bin service for your business.
For more information regarding this, check out our blog on waste management in aged care facilities.
We can, therefore, conclude that many sectors need the nappy waste collection service. This includes childcare, aged care, special needs care, and healthcare, as well.
Partnering Up With Waster
You will never have to worry about the negative effects I have stated above if you avail Waster's nappy waste collection services for your home or business! How does Waster's nappy waste bins compare to others? Here, I state you the features of our bins:
Hygienic bins thoroughly cleaned and sanitised by us
Easily moved bins
Different kinds of sizes and colours suitable for your home or business
Scented bins to ensure the absence of unpleasant odours caused by soiled nappies
Strong nappy waste bags that does not tear easily
So, you have to avail the best diaper bin provider in Australia: Waster!
Why You Should Pick Waster For Your Nappy Waste Collection
If your business is based on Australia, partnering up with Waster will prove to be beneficial for your business. Here, I enumerate to you what we bring to the table in terms of providing quality waste management services.
You pay exactly what you asked for – and not a dollar more! For your waste management and recycling needs, avail our flexible, 30-day contracts instead of those long, unproductive, and hidden fee-containing lock-in contracts.
Designed for small and medium businesses – we help you reduce cost while boosting recycling. That's a win-win situation!
On-time and reliable – we provide fully-accredited logistics and facility operators. By saying so, we ensure the safety and efficiency of our services.
Additionally, in the waste management industry, problems are bound to rise – like in any other businesses. If such problems arise in regards to our service, you can talk to our friendly customer service team!
Nappy Waste Collection: Conclusion
As I have stated above, you will never have to worry about your baby's soiled nappies in your house, if you are a parent caring for a child.
From a business standpoint, we can assure you that your washrooms, nurseries, and aged care and special needs facilities are always taken care of and maintained with the purchase of our nappy waste collection services. Our sealed and odourless nappy bin services are here to fulfil your waste management needs!
Also, purchasing such services at Waster ensures the following:
Paying exactly what you asked for
Flexible, 30-day contracts
Capable customer services ready to help you with your needs in case of mishaps
Do you need a large nappy bin? Or do you need a small nappy bin? Whichever it is you need, Waster will provide it for you!
Waster: More Things You Need To Know
If you're looking for recycling bins, check our waste recycling shop and find the best deals in terms of pricing and services.
Furthermore, please call 1300 WASTER (1300 927 837), or email us at [email protected] if you have any further questions.