Waste Management Newcastle NSW 2023 ✅ – Cheap Bin Collection Service
Waste Management Newcastle NSW 2023: Newcastle is probably the most liveable city in New South Wales and all of Australia (at least in my opinion). From Port Stephens to the Hunter Valley region, the entire region is packed with beautiful wildlife, beaches and forests.
Not just a lovely place to live, as the second biggest city in New South Wales (check out our guide to Sydney waste management), Waster.com.au has a very strong waste management offering in Newcastle and the surrounding areas in 2022 and 2023 (the Central Coast region included). The value of living in a great area like Newcastle is even more important in a post-COVID environment.
Discover Waster's waste management offers, also one of the strongest offers in Australia, to Newcastle NSW businesses in this string of blogs. You will certainly learn a lot and easily decide for yourself by reading this. Continue reading down below to learn more.
---
>Download Now: Free PDF Business Owners Guide To General Waste Bin Services
---
Discussing waste management Newcastle NSW
With a diverse local economy covering tourism, mining, shipping, logistics as well as as a healthy and vibrant small and medium business community, there is strong demand in the Newcastle metropolitan region for low-cost, flexible online waste disposal services and recycling.
Newcastle region is included in the New South Wales EPA Regulated area under the MLA (the Metropolitan Levy Area). This means that all waste disposal of general waste at landfill is subject to the waste levy. From 1st July 2020, the waste levy per tonne has been increased to $146.00+GST per tonne.
Waster argues that waste levies at this level when there has not been a large increase in recycling facilities available is basically a real tax on doing business. This real cost can certainly hurt a small or medium business.
It should be noted that the levy payable in Newcastle is the same as that payable by businesses in Sydney waste metropolitan region. You can access comprehensive and updated links to government and EPA websites providing reliable information on state landfill levies on our website through the waste resources page.
This high cost of waste disposal makes it more important than ever for Newcastle based businesses to obtain low costs for their Newcastle waste services as well as increasing the financial benefits for businesses of recycling.
How to compare waste management Newcastle prices in NSW
The easiest and quickest method for customers to check Newcastle waste collection prices in the Newcastle metro region (both new businesses opening their doors for the first time as well as an established business looking to get better prices and contract terms) is to jump online and visit our online waste management shop. Here you can obtain real-time pricing for all your waste management requirements as well as quickly book your services.
This is certainly quicker and easier than calling all the waste management companies in Newcastle NSW to compare!
It should be pointed out that our pricing model delivers significant discounts for businesses producing more waste by either booking more regular collections such a 3-4 times a week or by booking multiple bins. Booking multiple bins can result in discounts on the cost of up to 10-15%.
Waster practises a commitment to pricing stability for our customers. In an industry where some suppliers are in the habit of increasing rates twice or more times a year, Waster strives to keep pricing volatility to a minimum.
As we operate on 30-day agreements, which you can cancel at any time, it is certainly in our interest to keep your garbage collection rates as competitive as possible. Moreover, this is unlike other waste management companies in Newcastle NSW, which will seek to sign a multi-year contract for their services.
Regions covered by Waster in Newcastle metro region
Waster offers comprehensive waste collection services all across the Newcastle region.
We provide easy to understand and all-inclusive pricing for all services. Our prices include no bin rental fees, no delivery fees, no environmental fee and administration fee. The price you see on the website is the actual price you will pay, we pride ourselves on having no hidden costs in our flexible 30-day contracts. As our customers can leave us on 30 days notice, we believe in treating them well to ensure they stay with us!
Our prices apply to the following postcodes. If your business is not located in one of the following postcodes, you may fall in our Central Coast region (check our Central Coast rubbish removal article here). Please contact us if you have any queries and our friendly customer service team will answer all your questions.
Postcodes: 2265, 2267, 2278, 2280, 2281, 2282, 2283, 2284, 2285, 2286, 2287, 2289, 2290, 2291, 2292, 2293, 2294, 2295, 2296, 2297, 2298, 2299, 2300, 2302, 2303, 2304, 2305, 2306, 2307, 2308, 2309, 2318, 2322.
Suburbs serviced include (but not exclusive to): Mayfield, Fern Bay, Shortland, Birmingham Gardens, Callaghan, Jesmond, Holmesville, Barnsley, Argenton, Cameron Park, Warabrook, Kotara, Adamstown, Merewether, Bar Beach, Broadmeadow, Georgetown, North Lambton, New Lambton, Hamilton, Islington, Maryville, Carrington, Tighes Hill, Belmont, Hillsborough and Warners Bay.
Please see our map below indicating areas where we service waste customers in the Newcastle metro region:
Newcastle NSW waste management map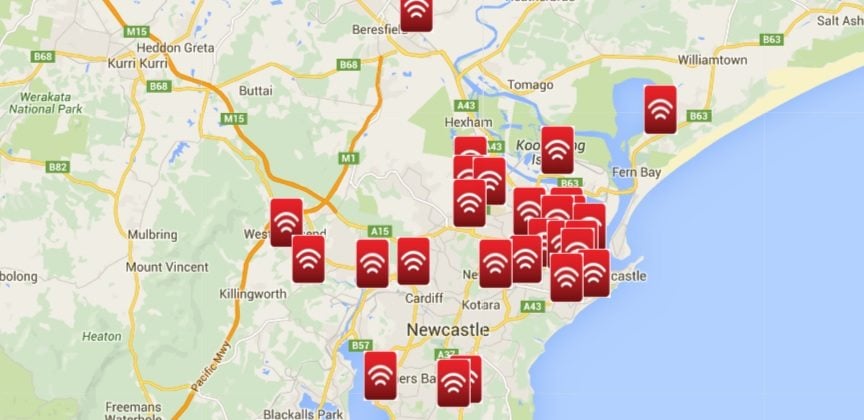 Central Coast, New South Wales
Waster also supplies services along the New South Wales Central Coast, another area of outstanding natural beauty. We will cover our waste management offering in this area in a future blog post.
Takeaway
Waster has an active social media presence on Facebook, Google +, Twitter and also a little bit on Instagram. We are a little uncertain as to peoples appetite to see waste management pictures on Instagram so we will have to see how that one develops! In the meantime, we would love to hear from you on any of these media platforms. Please send us a message telling us what you would like to see from your waste collection providers.
Newcastle NSW waste management collection
Newcastle waste collection: Waster offers low cost and reliable waste management and recycling services for businesses and organisations in all major cities throughout Australia. And of course, we provide services in Newcastle, NSW. We have published this article/blog on various aspects of waste management or collection in Newcastle NSW where we give a good overview of services available.
Do I need to arrange commercial Newcastle waste collection services for my business?
If you operate a business or organisation such as a charity or school/education facility, you may be able to use the local council collections. You can check out details regarding council services in Newcastle waste collections here on information for schools as regards waste and recycling as wells as a useful waste audit document provided by the city council.
If you need bigger bins or more services, or simply require additional recycling services or more reliability/customer service, you may choose to go with commercial waste services.
Waster provides all waste management and recycling services in Newcastle as well as the Central Coast and of course Sydney.
You can see a comprehensive listing of postcodes served by our flat pricing model (i.e., we charge the same price across the entire Newcastle metro region) in our map here.

How to compare price for Newcastle waste collection and recycling services
When you are comparing services for Newcastle waste collection from varying suppliers, it can be tricky to work out which will cost you more and whether you are getting good value for money for your business.
Waster is completely different from other suppliers as you can check our prices and services online through our waste services shop.
Our pricing model includes no hidden charges or fees such as bin rentals, site fees or environmental fees. This means that you only pay for what you have signed up for.
We also refer to our double guarantee of quality:
Our service guarantee– if you are unhappy with our service for any reason – you can cancel at any time on 30 days' notice. You will never be locked into a service that does not work for you. 
Our price match guarantee– we will match any written or emailed "like for like" quote for the services as described above. You can be confident that you are receiving excellent pricing from Waster as well as excellent service.
All our services are also delivered on flexible 30-day agreements, meaning that you will not need to sign up for a long-term contract. Check out our blog post on skip bin hire Perth.
As you will be aware, Newcastle is going through ongoing enhancement of its business life and aspects such as tourism and science. Waster looks forward to helping your new or growing businesses in 2022/2023!
You can call us on 1300 927 837 (1300 WASTER) if you have any questions or seek waste management quotes for your business in Newcastle NSW or elsewhere.
Newcastle waste disposal
Newcastle Waste Disposal NSW: at Waster, we are all about helping small and medium Aussie businesses reduce their spendings on waste and recycling services whilst boosting recycling and your environmental performance.
At the end of the day, when we are talking about business overheads and business costs like electricity, heating, lighting and Newcastle waste disposal for your business – you really need to take a look at what you are paying and ask if can you make some simple adjustments -that can save you big money?
Can you really save money on your commercial waste pickup options in Newcastle NSW?
In 2022 or 2023, the actual costs of waste management for a Newcastle or Central Coast-based business is probably at all-time highs.
The NSW EPA levy seems to only move in one direction. That, of course, is upwards!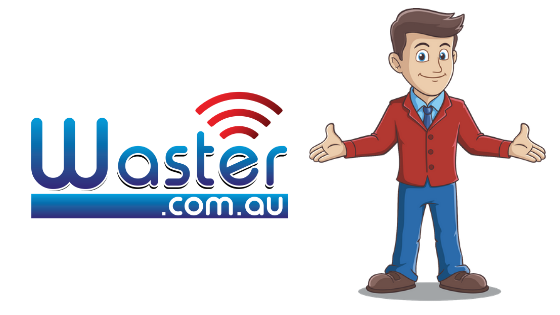 Levies on landfill are now a real burden on small business – companies that produce lots of heavier waste such as cafes or restaurants.
Sometimes, you actually can reduce your spending by making some pretty simple but sensible improvements such as increasing recycling or optimising your bin collection frequency.
So, how can Waster help you with Newcastle NSW low-cost waste collections and disposals in 2022 and 2023?
Waster speaks to many small and medium business owners and managers every day. And so, we know the best tips and insiders advice on how to reduce your waste management costs.
Some great tips for Newcastle business include:
bundling all your services with one provider – It makes little sense to be procuring 5 different services from 5 different provides. Picking one supplier for all your Newcastle waste disposal services means you can get lower pricing and only have to deal with one invoice.
boosting your recycling whenever possible – Newcastle NSW waste disposal and management costs have increased so much in recent years that you need to minimise costs whenever possible. This is even more important for Newcastle businesses in 2022 and 2023 as the retail sector and other industries are facing a slowdown.
getting advice on the best bin size for your business – Getting the right bin size means you will not have to book too many pickups or pay for pickups when the bin is half empty!
There are, of course, some other tips that you should keep in mind when it comes to minimising rubbish pickup fees.
At Waster, we also recommend contacting your waste removal supplier in Newcastle if you are going away for a few weeks and will not require services.
This, of course, is valid at Christmas time when many businesses close their doors for a couple of weeks. Check out this article by the NAB bank on reducing your business costs.
If you are new to Waster, you can check out our services and prices in our online waste shop by pressing the button below.
How you can easily save money come December on waste disposal in Newcastle NSW
If your business is closing for a couple of weeks over Christmas, many businesses close down for up to a month. You can reduce costs by simply contacting your waste and recycling provider and asking to have your services placed "on a stop" for a few weeks.
Simply contact your provider and provide the days you will not require services. They should be able to cancel any scheduled services during this time. This will, of course, prevent you from being charged for missed or "futile" collections.
In reality, the waste company will also be pretty happy about it as they often have reduced services over the Christmas and New Year holiday period.
This, of course, also applies to any other holiday periods you have during the year.
On the flip side, with a flexible waste management company, you should also be able to book extra ad hoc pickups as required without committing to extra pickups every week.
We always suggest arranging minimum services – especially for new businesses – and then booking in extra pickups as required.
Waste removal Newcastle: book in any changes to the schedule in good time
Of course, the Christmas period can be one of the busiest trading times for many businesses, most particularly in the retail and hospitality trades. If you require additional services over the Christmas holidays, you should book these in as far as advance as possible. Many customer service staff are on holiday over this time and you may not speak to your usual contact if you have issues during this period.
Skip bin hire Newcastle
Skip bin hire Newcastle NSW: If you are a business or organisation based in Newcastle in New South Wales or NSW for short, Waster can help you organise waste management and recycling bin services.
For more detail on bins and skip bins/dumpsters, etc., please check out our blog on skip bins in Perth. If you are interested in smaller bins, check out our overview of wheelie bin sizes. 
What Newcastle skip bin hire services do we offer?
Waster offers comprehensive scheduled Newcastle waste collection and recycling services (covering all streams) in the Newcastle region. You can book bin sizes ranging from 240-litre up to 4.5-cubic metre dumpsters in our online waste services shop.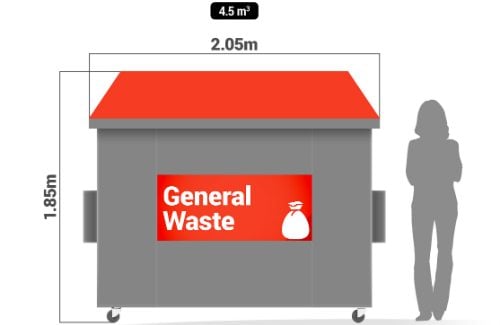 Through our online portal, you can book collections of general waste, paper and cardboard recycling, commingled recycling, food waste as well as ancillary services such as confidential paper destruction, grease trap, medical and sanitary waste.
Where do we provide services in the Newcastle region?
Waster provides services all across the Newcastle metro region as well as throughout the Central Coast and down into Sydney. For a full list of postcodes covered by our online pricing model, check out our map here.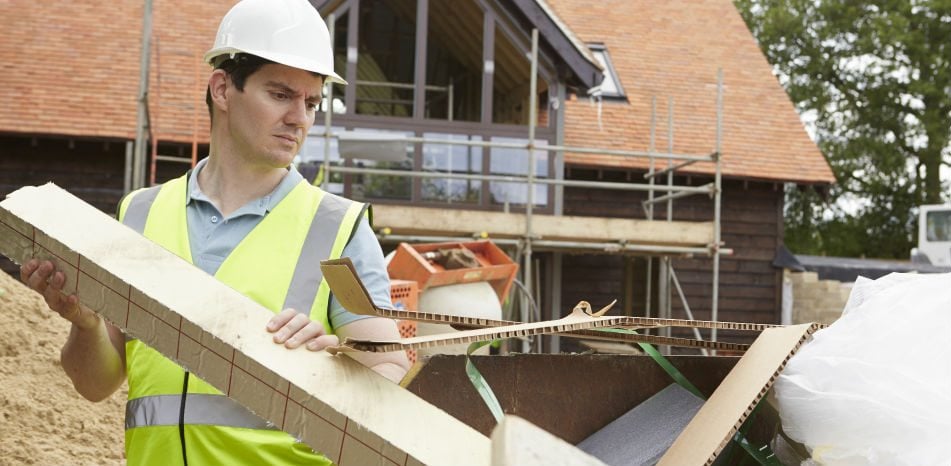 All our scheduled services are delivered on flexible, 30-day agreements so you are never locked into a multi-year contract for skip bin hire Newcastle that does not suit your changing business requirements. We pride ourselves on customer services and after all, if you are not happy with our service you can leave at 30 days notice!  Check out our full details and frequently asked questions here. 
How do I compare skip bin hire services in Newcastle and book a collection?
Booking a service with Waster is extremely easy!
Simply compare prices in our online shop (as above) and book the service you require. A friendly customer service agent will be in touch to clarify your details and requirements and your bin will be delivered to your site after about a week or ten days. We will then start collecting your bin on the agreed frequency. Pretty straight forward, isn't it?
We also provide a clear video detailing how to book your services here.
On a different note…
Skip bin Newcastle: First things first, we always wish you luck on your business whatever the year. Waster will be there to support your business growth and hopefully, we will all have a strong year.
Mr Waster always loves himself a trip around many places and stopped off in lovely Newcastle NSW on the way back from the Gold Coast. We had a lovely walk around the city centre one evening and were very impressed by the historic buildings and warehouses near Foreshore Park.
Skip bin Newcastle: start and continue 2023 on a positive note by arranging flexible and reliable waste services!
If you are like me, you thought of ways to improve your business over the course of the year. Now is a good time to consider moving your waste and recycling services to Waster.
Waster is different from other waste providers as we offer flexible no-lock-in contracts and enhanced customer service. We reply to queries in the way you want (e.g., by phone, email or text message). Additionally, we keenly focus on driving recycling as we do not financially benefit from dumping waste at landfill. Really, no one does.
For this reason, we are keen to help you reduce your costs by boosting your recycling – whether through cardboard, commingled or other recycling bins.
We can offer all types and sizes of bins to best suit your business and we provide all waste services including grease trap cleaning, sanitary bins, medical waste disposal, etc. Just give us a call and our friendly teams will talk you through your options.
Rubbish removal Newcastle
Rubbish removal Newcastle NSW: if there is one thing we dislike at Waster, it is having to pass on additional charges to customers to anything waste management-related.
We really aim to present a predictable and reliable cost basis for our small and medium customers for rubbish removal in Newcastle NSW and throughout Australia.
We have based our business on providing easy-to-book, manage and rely on waste services and recycling.
Rubbish removal Newcastle NSW: why your waste bin needs to be closable
The tricky thing about waste services is that it is collected by volume but disposed of at the landfill by weight (in tonnes). This means that your waste provider (Waster included) will estimate the weight of your waste when quoting you a price.
In industry parlance, we expect your bins to weigh a certain amount based on the industry you operate in (i.e. food manufacturers will be heavier on average than offices, for example).
Because of this, companies with heavier bins will pay more for their Newcastle NSW rubbish removal services.
A problem arises if you have overfilled bins (i.e., the lid will not close and the rubbish is spilling out). This creates a number of issues for the garbage collection company:
A. a health and safety issue – tipping and moving bins that are overflowing can be dangerous as it can mean rubbish falls on people or causing strain and stress injuries due to its heaviness.
B. time required increase – when a bin is overfilled, the driver will have to spend time ensuring the bin can be safely emptied and that any rubbish overflowing is also disposed of. The time and effort are not factored into the route for that day. And also, the driver is not paid to do it!
C. the extra weight means the service is not commercially viable for the supplier – if a bin is regularly overfilled, that bin will become loss-making for the service company. It becomes equivalent to two bins being picked up for the price of one.
Waster terms and conditions are as follows under Point 8…
8. Weight Limit. "The Customer" must not fill the "bins" beyond the maximum height of the container and the lid must be able to be fully closed. "The Customer" acknowledges that the weight of the waste deposited in the "bins" shall not exceed the agreed weight per cubic meter agreed. Excessive weight may be invoiced as an extra charge at the discretion of "the Supplier".
See our recent post on transporting waste across the country in waste removal in Brisbane.
Conclusion
At Waster, you can easily arrange low-cost rubbish removal services for your business from Port Stephens to the Newcastle area and Central Coast.
We also provide skip bin services from 2m mini bins to 30 cubic metres.

Give us a call to discuss your options and free quotes.
Check out the short video from Newcastle City Council for info on the three bins provided to residents.
Newcastle garbage collection
Newcastle garbage collection: Waster has been expanding its national footprint across all major metro regions in Australia for quite some time at a steady pace now.
We have expanded to Ballarat and Bendigo in Victoria. However, we have been operating in the Newcastle, New South Wales area since we launched and it will remain one of our key areas of focus.
We recently reduced our pricing for many Newcastle garbage collection services and Newcastle recycling bin services also due to our increasing presence in Newcastle, the Central Coast and the Hunter area.
In New South Wales, we now operate in Newcastle as well as the Sydney metro, and the Central Coast.
Newcastle garbage collection and recycling services: what you should consider before booking services
Before seeking to book commercial waste management and recycling services for your business, you should certainly check if the local council can meet your service requirements.
The Newcastle City Council website contains some useful resources, including an A-Z of recycling detailing how one can recycle various products in the local area. Note that we also have an A-Z recycling directory that you should definitely check out.
In many cases, when your business grows, or if you produce lots of waste and recycling, the Newcastle garbage collection provided by the council will not be sufficient. As a result, you will require commercial bin collection services in Newcastle.
If the council service is not sufficient (i.e., not large enough) or available on the days you require or offer the customer service your business needs, Newcastle commercial garbage collection through Waster may be what you are looking for.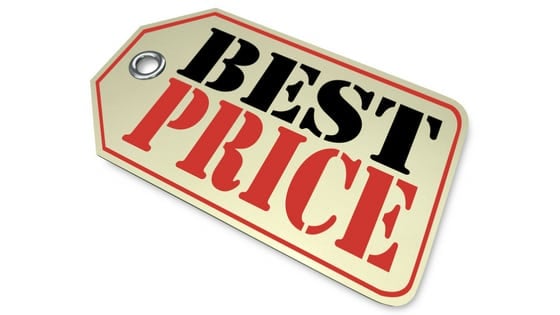 The key components of our Newcastle garbage collection offer for small and medium businesses include:
Key components
Extremely competitive prices – As you can see by browsing in our waste shop (link above), Waster offers extremely competitive pricing for all Newcastle garbage collection and Newcastle recycling bin services. If you would like us to perform a calculation showing how much you can save by moving to Waster, you can request a free 24-hour comparison here.
No hidden additional charges – our services in the waste shop are quoted on a cost-per-collection basis. There is no bin rental, fuel surcharge, site fee or environmental fee – what you see is what you get. Check out our pricing details here.
Flexible 30 days agreements – We believe the days of long-term lock-in waste contracts are thankfully over. All our services are delivered on flexible 30-day terms. You can see our terms and conditions here.
Excellent customer service – We focus on customer service. I suppose that when you operate on flexible 30-day agreements, you better!
We are very confident in the pricing we offer our customers based in Newcastle for garbage collection.
Check out our recent blog on industrial rubbish bins.