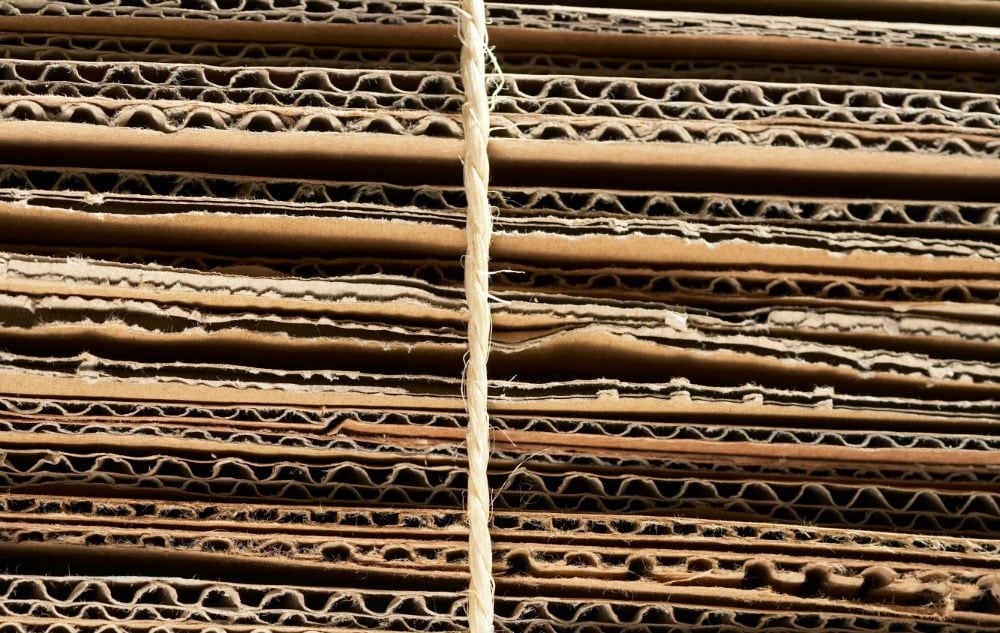 Free Cardboard Recycling 2023: Can I Get Free Cardboard Collection? 📦
Free Cardboard Recycling 📦: Obviously, you want to discover the best-case scenario: a free cardboard collection for your business. However, free cardboard services are mainly for large-scale baled or compacted cardboard with rebate cancelling collection fees.
---
>Download Now: Free PDF Business Owners Guide To Cardboard Recycling Bin Services
---
We will discuss some of the nuances affecting your chance of getting free collection in the major Australian cities of Sydney, Melbourne, Perth, Brisbane and Adelaide, along with other smaller cities around the country.
Updated 2023: Due to current market conditions, free cardboard collection is not available to the vast majority of businesses. Very large quantities of clean and baled or compacted cardboard may be collected free of charge; this would involve collection on a flatbed truck with rebates cancelling out the truck collection fee.
Note that free cardboard in 2023 is only available for large companies with significant quantities of baled or compacted cardboard (i.e., where the rebate payable can cancel out the collection charge).
Free cardboard services are not available for loose cardboard in 2023 (i.e., collected in bins). This is due to a fall-off in the international market for second-hand cardboard.
If you have small amounts of cardboard such as for when you have moved house or purchased new furniture, they can generally be dropped off free of charge at a council waste depot.
When might you get free cardboard recycling?
Clean cardboard can be a valuable commodity if it is collected in bulk and can be delivered to someone who wants to process it.
Cardboard made from items such as office paper, cardboard boxes etc. can be recycled up to eight times and hence can reduce major greenhouse gas emissions such as carbon dioxide. Thus we can save money and do a bit to counter global warming.
Here, we see the key components, therefore, determining the collection price:
The quantity it is collected in
The transport distance from where it is collected to where it needs to go
The current market price for recycling cardboard in international markets i.e. demand for the commodity.
Let's look at all three categories:
The quantity of paper and cardboard you are producing
The larger the quantities of cardboard being produced, the economies of scale for collection companies to recycle the cardboard.
If a business site is producing large quantities of paper and cardboard for recycling, it can be more cost-effective to install balers or compactors. Large machines of this nature are expensive and require training to use. So, these only suit large businesses.
These machines will compress the cardboard and form it into bales for collection on a bale truck.
The pricing methodology in this instance will usually involve a rental for the baling machine (depending on the unit, the rental can be significantly more than $1000 per month), a collection transport cost (for the truck to drive to and from the location) and a rebate payable to the customer for the commodity collected.
In this instance, the customer has a good chance of getting a free collection or even making money from the cardboard. After all, costs are factored in etc.
If you do not produce enough paper or commercial cardboard recycling bins to warrant the expense of a baler, your cardboard will be picked up in bins – ranging in size from 240-litre bins up to 4.5m bins. Large 8m cages are also available in certain areas.
You can see the recycling bin types and sizes in our online shop.
The varying bin sizes can be booked as below:
1.5 cubic metre cardboard service
3.0 cubic metre cardboard service
4.5 cubic metre cardboard service
As you will understand, the smaller the bins, the lower the amount of collected cardboard will necessarily make the economics of collection weaker  (i.e., you will probably pay a higher price).
Free cardboard collection more likely in metro regions
If you are located in a major Australian city such as Sydney or Melbourne, the chance of getting a free or cheap/low-cost cardboard collection is higher.
The distances for a truck to travel to and from your location from the depot and to the processing location are lower.
Two major national cardboard recyclers in Australia frequently buy and ship nearly all cardboard offshore for processing after on-selling it.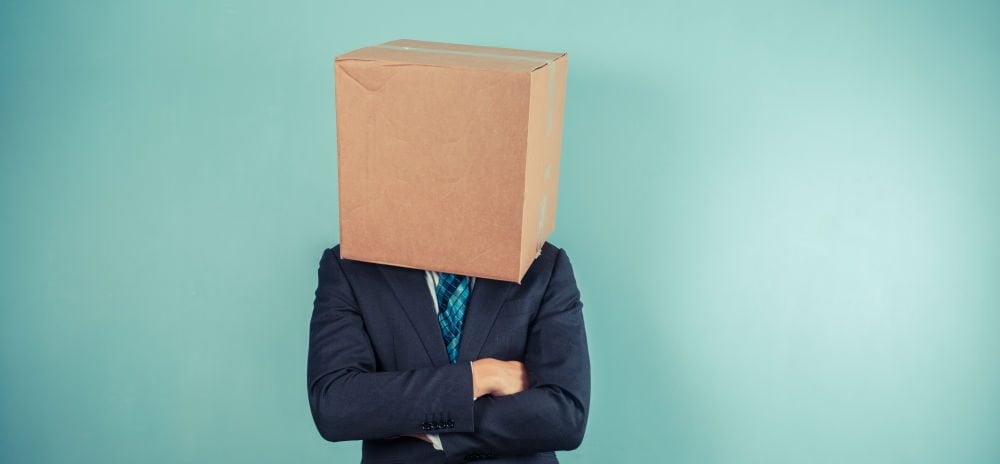 In cities, the economics of collecting cardboard is much more efficient as there are more businesses to collect from, the distances to travel to and from are lower and there is likely to be a processing facility nearby.
The market price will determine free cardboard recycling chances
Most commercial cardboard recycling bins contracts with a rebate involved will have ties to a floating international market index.
The contract will likely say something like "We will pay you x% of the total sold amount of your cardboard (on a per tonne basis).
When your bins are smaller, you will not see a clause like this as you will likely pay a simple collection charge per bin.
At the moment, a slowing economic environment is seeing commodity prices fall in international markets and hence rebates payable for cardboard have decreased. See our blog on whether you can recycle pizza boxes.
This basically means that your chances of getting a free cardboard collection have decreased.
What this all means for free cardboard collection
As of February 2023, the chance of getting free cardboard recycling for small volumes is not possible. The value of the cardboard will not make it financially worthwhile for a trucking business to collect.
This may change if the international recycling markets improve.
However, commercial cardboard recycling bins are still a very low-cost waste management avenue and can greatly reduce your waste bill if cardboard is removed from general waste.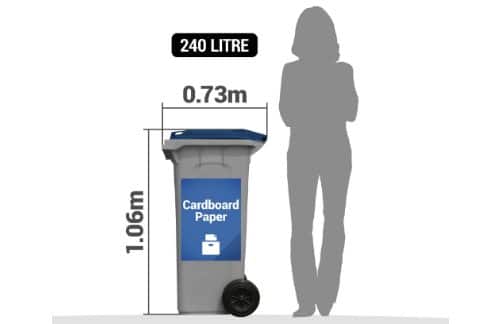 The resale price for the cardboard does not currently cancel out the collection charge and hence customers will find their charges are more likely to be "subsidised" than cancelled out.
Check out Waster's low-cost collection options in our online shop or read our free guide for waste and recycling services to learn more about the world of garbage, recycling and saving money for your business.
You can also get instant access to free downloadable garbage bin stickers for your waste and recycling streams.
Conclusion on free cardboard recycling options
For small businesses, free cardboard recycling is not really available in 2023. Low-cost bin collections are the best and cheapest options for loose cardboard.
These services are very cost-effective and can be booked online.
Cardboard bins tend to be the cheapest waste collection service – and significantly cheaper than general waste or commingled recycling.
Commercial cardboard recycling bins should be the first step in most waste management plans for your business as they can considerably boost recycling rates and save money (and every business has cardboard boxes even if not other recyclable materials)!
See our blog on textile recycling, which is much trickier than cardboard.
Waste paper and cardboard recycling: Waster is always advocating recycling Australia for two primary reasons – No.1 is that it is good for the environment (it really would be a shame to throw valuable commodities into landfill) and No.2 – it is a really easy way for your business to save money.
When you are running a business of any size – whether a huge multi-national or a small corner store – you always seem to have to make trade-offs! Thankfully – when it comes to waste paper and cardboard recycling – you can see your environmental performance benefit and also see your costs reduce! This is a true win/win.
A little bit about Waster and how we work with small and medium Aussie businesses
Waster offers cardboard and paper recycling in all standard Australian bin sizes from 240 litre all the way up to large 4.5 cubic metre bins in all metro regions throughout Australia. We provide services all across Sydney, Melbourne, Brisbane, Adelaide, Perth, Canberra and other cities.
Check out our commercial cardboard recycling bins options as well as our comprehensive waste management services i.e. general waste, commingled, grease trap etc in our online shop by pressing the blue button below:
What you should know about waste paper and cardboard recycling
When we speak to new customers, they often ask what bin type they should get for their business, as their first question. They also ask about getting extra bins and contemplating potential extra costs.
We always suggest a basic recycling plan – i.e. one that is easy to implement and simple to follow – and of course – is actually effective.
The key first step in any effective recycling plan is nearly always waste paper and cardboard recycling bins to start with.
Once cardboard and paper recycling services have been implemented – you can move ahead with another recycling service such as commingled – for bottles and cans.
Cardboard bins are nearly always the cheapest recycling service available – as cardboard is an internationally traded commodity. The bin company will get some value from the collected waste paper and cardboard recycling.
More on what you should know about waste paper and cardboard recycling
Planet Ark – a nationwide Australian organisation focused on recycling publishes some high quality and reliable information on recycling. You can find lots of useful info on their website that will help you boost your recycling business performance and locate supplier of niche recycling services – from battery recycling to used cooking oil recycling.
They have published a helpful PDF information sheet for business regarding waste paper and cardboard recycling bin collection available here.  We quote a couple of the key points from the document below:
"More than 80% of Australia's paper and cardboard packaging is made from recycled fibre. The lowest grade of recycled paper goes into cardboard products.
"When cardboard breaks down in landfill it creates methane, a major greenhouse gas with the global warming capacity 21 times more powerful than carbon dioxide.
"Cardboard is one of the easiest and most environmentally effective materials to recycle since the fibre in cardboard has already been processed. Therefore making cardboard products from recycled material, rather than virgin fibre, saves not only trees but also large amounts of water (up to 99% less) and energy (up to 50% less). Manufacturing from recycled material also produces up to 90% fewer byproducts such as chemical wastes.
In addition
"Keep commercial cardboard recycling bins clean of food scraps, polystyrene and plastic, which can contaminate the process of recycling. Cardboard that has been contaminated with food scraps can be recycled using a worm farm, bokashi bucket or compost heap – your compost heap and worms will love it!
"Wax-coated cardboard, like some fruit boxes, is not suitable for recycling but it can be effectively composted, thus reducing methane production.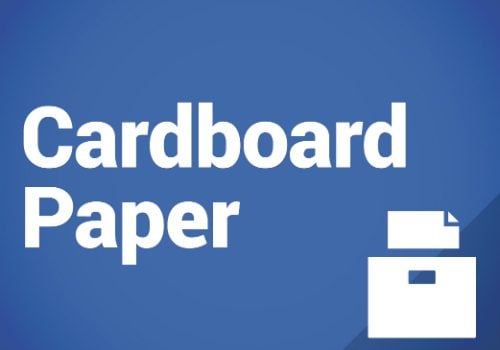 "Cardboard can be recycled along with paper and is remade into many different kinds of paper products. Recycled cardboard can also be made into sound-proofing material, insulation and even furniture.
"Every time paper is processed the individual fibres become weaker, limiting the number of times it can be recycled – usually up to eight times. Paper that has been recycled as many times as the fibres will allow is turned into compost and breaks down naturally."
You can see our latest blog on Newcastle waste services here.
As stated above, Waster provides all standard bin sizes for waste paper and cardboard recycling – suitable for any business type. From a small 240-litre wheelie bin below, suitable for an office- to a large 4.5m front lift bin or dumpster.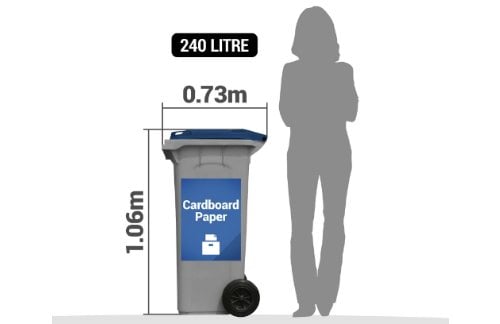 For more niche recycling opportunities, check out our partnership with TerraCycle for recycling boxes or our blog on environmental companies.
Recycle cardboard
At Waster we provide low-cost industrial waste bins and recycling services to small and medium Australian businesses – one of the easiest and most effective methods to recycle and cut your costs is to organise a commercial cardboard recycling bins service. It is a very common service and is generally the cheapest form of waste/recycling bin collections as the cardboard has a real value for recycling. In this part of the blog, we will take a quick look at what the recycling process entails.
Recycle cardboard: a versatile and valuable commodity
Cardboard recycling is a well-established recycling service due to the international trade in recycled cardboard. The website – www.conserve-energy-future.com gives a good step-by-step overview of the recycling process. We cover more of this below.
Waster can look after the collection of your cardboard – but what happens it once it is collected by the truck.  The next stage in the process is sorting once it has been left at the facility.
"In most cases, they are classified into corrugated cardboard and boxboard. Boxboards are the ones that are thin such as those used for cardboard drink containers or cereals boxes while corrugated boxes are bigger and stiffer commonly used for packaging transport goods. Sorting is important since paper mills manufacture different grades of materials based on the materials being recovered."
The next step is shredding and pulping :
"Shredding is done to break down the cardboard paper fibres into minute pieces. Once the material is finely shredded into pieces, it is mixed with water and chemicals to break down the paper fibres that turn it into a slurry substance.
"This process is what is termed pulping. The pulped material is then blended with new pulp, generally from wood chips that ultimately help the resulting substance to solidify and become firmer."
After this stage, the product goes through a filtering and cleansing process to remove impurities and inks etc.
The pulp can then be blended with new cardboard at this stage. "As the pulp dries, it is passed through an automated machine that press out excess water and facilitates the formation of a long roll of a solid sheet from the fibres called linerboards and mediums. The linerboards are glued together, layer by layer to make a new piece of cardboard."
See our blog on plastic garbage bins weighing.
Recycling cardboard
Mr Waster has been moving house this weekend (or at least started the packing) and he realises more than ever the value of good quality cardboard boxes. After a rummage in his garage he found the ones we used more than 5 years ago- and they are still as good as new. They actually retail for $5 for a large one (or $4 for a second-hand one) from the removal place. Anyway, I intend to tell you all you need to know to organise high-quality, reliable recycling cardboard services for your business. It does, however, highlight why we should recycle valuable commodities. We certainly think of this as better rather than paying significant sums for them to end up in general waste going to landfill.
How Waster can help you save money on recycling cardboard in 2023 and beyond!
Waster offers a revolution in the Australian environmental services and recycling sector through our online, transparent pricing model offering waste collection services on flexible 30-day agreements, putting an end to sided long term exclusive contracts that do not always benefit the customer. You can check out our article on whether you should sign a long term waste contract here.
Waster currently offers cardboard recycling services in all major Australian metro regions including the Gold Coast,  Brisbane, Sydney, Wollongong, Newcastle, Central Coast, Adelaide, Darwin, Perth, Hobart and Melbourne and Geelong. You can find a comprehensive service map here where you can check your postcode easily.
You can access all our services through our online bin waste services shop by clicking the image below: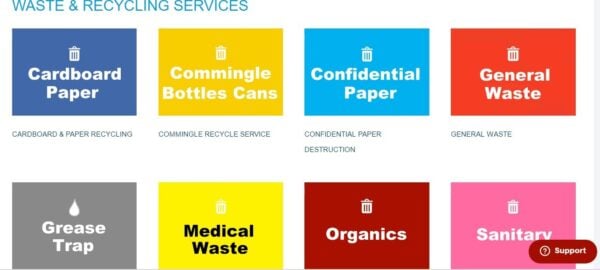 Waster encourages all customers to reduce their waste management expenses by increasing recycling wherever possible. Recycle waste is one of the easiest ways to consistently and significantly reduce your overall costs. We suggest you put in place a waste management plan and then start optimising your services wherever possible (environmental consultants are a growing field). Please check out our blogs on confidential paper disposal, commingled recycling, organic waste solutions, grease trap cleaning etc to give you some ideas on what is possible.
Specifically, regarding cardboard, we have written informative articles on free cardboard recycling and whether you can get government grants or rebates for Sydney recycling.
What is the correct bin size to choose for recycling cardboard?
You can check out all the wheelie bin sizes and larger that we offer for cardboard and paper recycling services below.
We can collect the larger quantities in bales. Obviously, this would require the usage of a baler. Please contact us if the quantities you produce would warrant the expense of a baler.
We offer wheelie bin sizes for commercial cardboard recycling bins such as 240-litre bins, 660-litre bins, 1100-litre bins as well as larger bin sizes in 1.5m, 3.0m and 4.5m sizes.