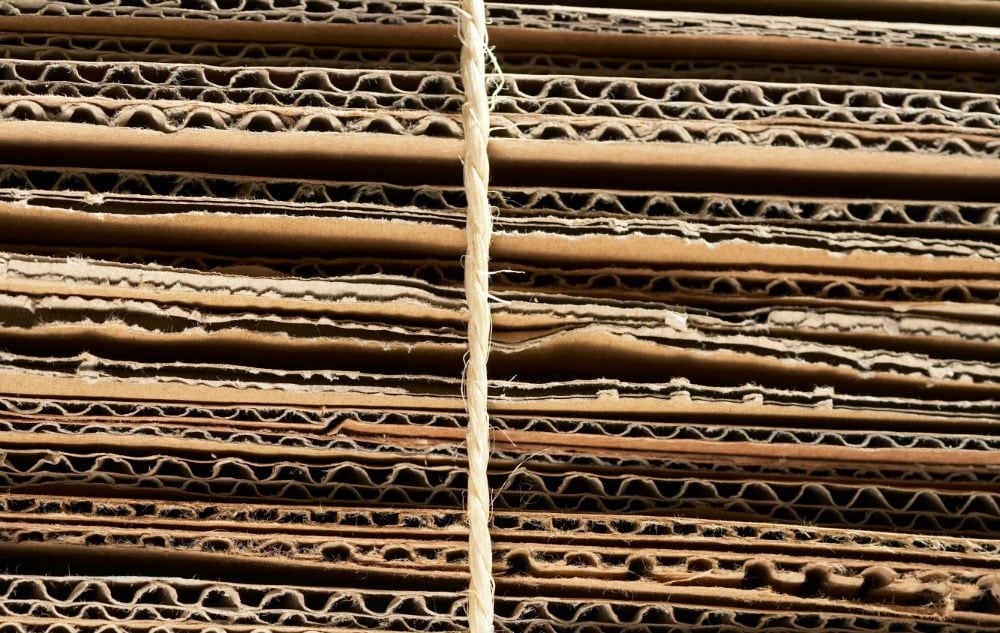 Free Cardboard Recycling 2020 📦: Can I Get Free Cardboard Collection?
Free cardboard recycling: it is pretty much seen as the best case scenario – or almost the best as we will discover below to obtain free cardboard collection for your business.
---
>Download Now: Free PDF Business Owners Guide To Cardboard Recycling Bin Services
---
We will discuss some of the nuances affecting your chance of getting free collection in the major Australian cities of Sydney, Melbourne, Perth, Brisbane, Adelaide and smaller cities around the country.
Updated 2020 – due to current market conditions – free cardboard collection is not available to the vast majority of businesses. Very large quantities of clean and baled or compacted cardboard may be collected free of charge – this would involve collection on a flat bed truck with rebates cancelling out the truck collection fee.
Note – free cardboard in 2020 is only available for large companies – with significant quantities of baled or compacted cardboard – i.e. where the rebate payable can cancel out the collection charge.
Free cardboard services are not available for loose cardboard in 2020 – i.e. collected in bins. This is due to a fall off in the international market for second hand cardboard.
If you have small amounts of cardboard – such as for when you have moved house or purchased new furniture – can generally be dropped off free of charge at a council waste depot.
When you might get free cardboard recycling?
Clean cardboard can be a valuable commodity if it is collected in bulk and can be delivered to someone who wants to process it.
In 2020, cardboard made from items such as office paper, cardboard boxes etc can be recycled up to eight times and hence can reduce major greenhouse gas emissions such as carbon dioxide. Thus we can save money and do a bit to counter global warming.
The key components therefore determining collection price are:
The quantity it is collected in
The transport distance from where it is collected to where it needs to go
The current market price for recycling cardboard in international markets i.e. demand for the commodity.
Lets look at all three categories:
The quantity of paper and cardboard you are producing
The larger the quantities of cardboard being produced, the economies of scale for collection companies to recycle the cardboard.
If a business site is producing large quantities of paper and cardboard for recycling, it can be more cost effective to install balers or compactors. Large machines of this nature are expensive and require training to use – so only suit large businesses.
These machines will compress the cardboard and form it into bales for collection on a bale truck.
The pricing methodology in this instance will usually involve a rental for the baling machine (depending on the unit, the rental can be significantly more than $1000 per month), a collection transport cost (for the truck to drive to and from the location) and a rebate payable to the customer for the commodity collected.
In this instance – the customer has a good chance of getting free collection or even making money from the cardboard – after all costs are factored in etc.
If you are not producing enough paper or cardboard recycling to warrant the expense of a baler, your cardboard will be picked up in bins – ranging in size from 240 litre bins up to 4.5m bins. Large 8m cages are also available in certain areas.
You can see the recycling bin types and sizes in our online shop.
The varying bin sizes can be booked as below:
1.5 cubic metre cardboard service
3.0 cubic metre cardboard service
4.5 cubic metre cardboard service
As you will understand, the smaller the bins, the lower the amount of cardboard being collected will necessarily make the economics of collection weaker – i.e. you will probably pay a higher price.
Free cardboard collection more likely in metro regions
If you are located in a major Australian city such as Sydney or Melbourne, the chance of getting free or cheap / low cost cardboard collection is higher.
The distances for a truck to travel to and from your location from the depot and to the processing location is lower.
Nearly all cardboard in Australia is on-sold to two major national cardboard recyclers who very often will ship the commodity of shore to be processed.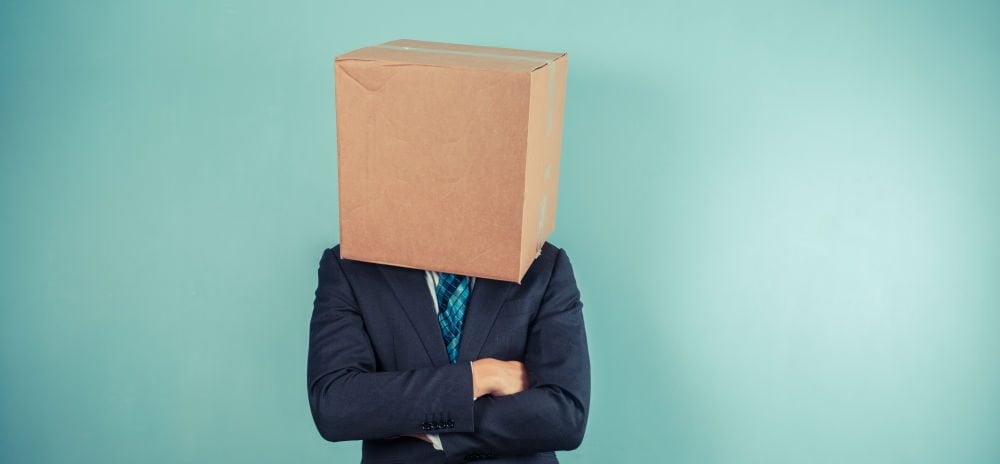 In cities, the economics of collecting cardboard are much more efficient as there are more businesses to collect from, the distances to travel to and from are lower and there is likely to be a processing facility nearby.
Market price will determine free cardboard recycling chances
Most cardboard recycling contracts where there is a rebate involved will be tied to a floating international market index.
The contract will likely say something like " we will pay you x% of the total sold amount of your cardboard (on a per tonne basis).
When your bins are smaller – you will not see a clause like this as you will likely pay a simple collection charge per bin.
At the moment, a slowing economic environment is seeing commodity prices fall in international markets and hence rebates payable for cardboard have decreased. See our blog on whether you can recycle pizza boxes.
This basically means that you chances of getting free cardboard collection have decreased.
What this all means for free cardboard collection
In February 2020, the chances of getting free cardboard recycling for small volumes is not possible. The value of the cardboard will not make it financially worthwhile for a trucking business to collect.
This may change if the international recycling markets improve.
However, cardboard recycling is still a very low cost waste management avenue and can greatly reduce your waste bill if cardboard is removed from general waste.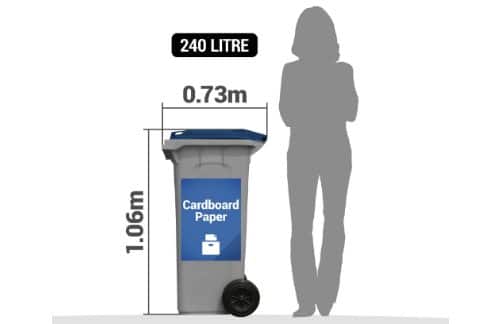 The resale price for the cardboard does not currently cancel out the collection charge and hence customers will find their charges are more likely to be "subsidised" than cancelled out.
Check out Waster's low cost collection options in our online shop or read our free guide for waste and recycling services to learn more about the world of garbage, recycling and saving money for your business.
You can also get instant access to free downloadable garbage bin stickers for your waste and recycling streams.
Conclusion on free cardboard recycling options:
For small businesses – free cardboard recycling is not really available in 2020. Low cost bin collections are the best and cheapest options for loose cardboard.
These services are very cost effective and can be booked online.
Cardboard bins tend to be the cheapest waste collection service – and significantly cheaper than general waste or commingled recycling.
Cardboard recycling should be the first step in most waste management plans for your business as they can considerably boost recycling rates and save money (and every business has cardboard boxes even if not other recyclable materials)!
See our blog on textile recycling – which is much trickier than cardboard.