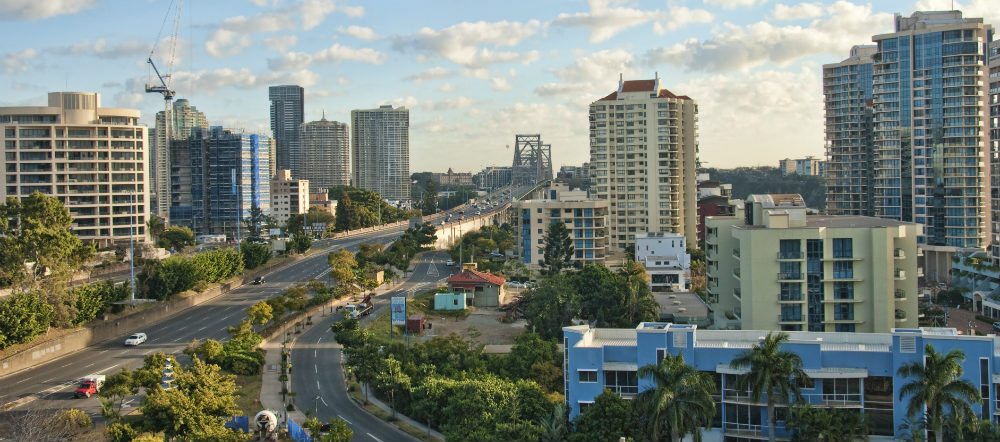 Waste Management Brisbane 2020 🚮: What You Need To Know!
Waste Management Brisbane – is the rubbish removal Brisbane industry different north of the border as most other things are (or better north of the border as Queenslanders would say!). In this blog post we aim to give you the low down on the key aspects of waste management and recycling for small and medium businesses in the Brisbane Metropolitan area.
---
>>Download Now: Free PDF Business Owners Guide To General Waste Bin Services
---
Most Queenslanders know they are special in general – at least they tell us they are! However – we are asking in today's blog what you need to know about arranging waste collection services for your business.
If you live on the Goldie, you can check out our guide to waste management Gold Coast here.
As the most demographically diverse State in Australia, Brisbane has all the major national waste industry players as well as numerous smaller regional and Brisbane rubbish collection focused suppliers.
Metro Brisbane is now spreading into a huge population area – stretching from the Gold Coast in the South up to the Sunshine Coast.
The metro region also covers such wide areas as Ipswich, Forest Lake, Redcliffe and Brendale.
Status of waste levy on dumping at landfill in Queensland
Queensland previously did not have a State Government mandated levy imposed on the disposal of waste at landfill – prior to July 2019 – when a levy of $50+GST was introduced. This makes a major difference to the economics of waste collection, disposal and recycling with the financial incentives for businesses to recycle greatly diminished.
However – and this is a big update – the Queensland Government intends to reintroduce a landfill levy on all waste dumped at Queensland landfills from July 2019. This is expected to start off at $50+GST per tonne disposed off – and will cover Brisbane, the Gold Coast and most of the state.
"The levy zone includes 39 out of 77 local government areas. This covers around 90 per cent of Queensland's population and is where the majority of waste is generated and disposed. Waste disposed of in the levy zone, or waste that originates in the levy zone or interstate and is disposed of in the non-levy zone will be liable for the levy."
As per the link to the Queensland Government environmental authority (see link provided from our Waste Resources page), the difference in cost of disposal will remain large in comparison to disposal in Sydney or Melbourne. At the time of writing  – the post July 1 levy in Sydney metro for example is expected to be c. $150.00+GST per tonne. This is still a large difference – but will be much reduced on that prior to July 1 2019.
This difference in cost has created strange incentives with common stories of waste being shipped north from Sydney and other areas in New South Wales by rail, so as to avoid the higher disposal costs in NSW! The money saved on disposal apparently can more than make up for the extra expense on shipping costs and effort. This story has of course been covered in the recent ABC expose of the waste industry and raised many questionable practises by waste industry companies.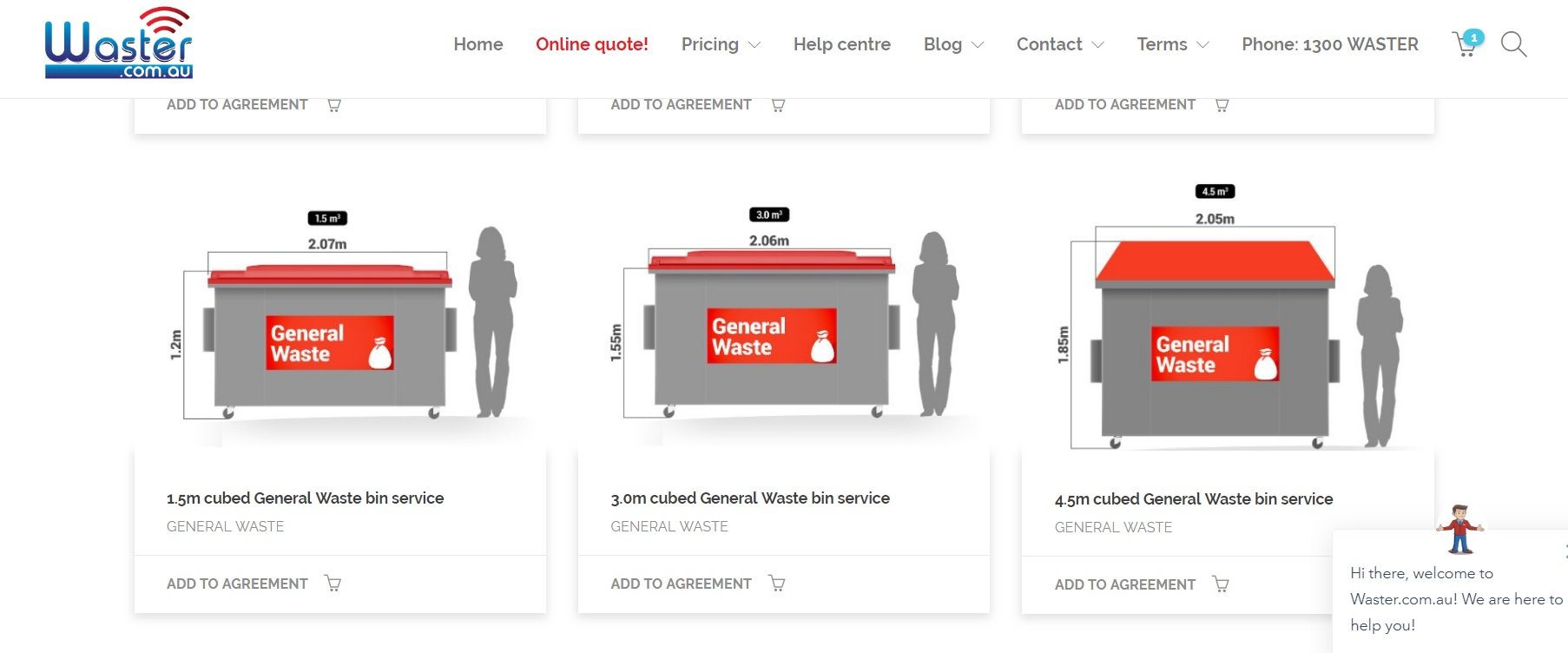 Landfill facilities in Brisbane – Waste dumping Brisbane
Brisbane City Council provides landfill facilities and four transfer stations across the Brisbane Metropolitan region: four transfer stations are provided by the Council at Nudgee, Willawong, Ferny Grove and Chandler.
The disposal fees in Brisbane are also significantly lower than other state capitals throughout Australia. Even after the reintroduction of the Brisbane waste management levy in 2019 – it will remain lower than most other capital cities.
Impact on Brisbane recycling incentives
The lower cost of disposal at landfill in Brisbane has an impact on the purely financial rationale for a business to recycle. For example, commingled recycling can be roughly the same price as sending waste to landfill. Environmental awareness and focus is thus more important in Brisbane to reach good environmental outcomes.
Waster provides services across for Waste Management Brisbane
We offer complete coverage of the Brisbane metro region – with our pricing covering the following postcodes:  4000, 4005, 4006, 4007, 4008, 4009, 4010, 4011, 4012, 4013, 4014, 4017, 4018, 4019, 4020, 4021, 4022, 4029, 4030, 4031, 4032, 4034, 4035, 4036, 4037, 4051, 4053, 4054, 4055, 4059, 4060, 4061, 4064, 4065, 4066, 4067, 4068, 4069, 4070, 4072, 4073, 4074, 4075, 4076, 4077, 4078, 4101, 4102, 4103, 4104, 4105, 4106, 4107, 4108, 4109, 4110, 4111, 4112, 4113, 4114, 4115, 4116, 4117, 4118, 4119, 4120, 4121, 4122, 4123, 4124, 4125, 4127, 4128, 4129, 4130, 4131, 4132, 4133, 4151, 4152, 4153, 4154, 4155, 4156, 4157, 4158, 4159, 4160, 4161, 4163, 4164, 4165, 4169, 4170, 4171, 4172, 4173, 4174, 4178, 4179, 4205, 4207, 4300, 4301, 4303, 4304, 4305, 4500, 4501, 4502, 4503, 4504, 4505, 4506, 4507, 4508, 4509, 4510, 4511.
Indicative pricing is as follows for Waste management Brisbane:
1.5m cubed FEL General Waste Service – varying between $27.00 and $60.00 (per bin collected) dependent on your required pick up schedule and industry type. See our blog on the density of general waste for more detail on pricing.
Note – these rates will significantly increase for waste management Brisbane from 1st July 2019 – due to the introduction of the landfill levy. Rates will increase by c. $80+GST per tonne.
As always – give us a call on 1300 WASTER or email us on [email protected] if you have any queries on commercial waste management Brisbane and one of our friendly customer service agents will help you arrange a flexible, 30 day contract that best meets your needs.
If you have been watching the very interesting program on the ABC called War On Waste – you will likely be aware that huge amounts of waste and rubbish are being shipped to Queensland via road and rail for dumping at landfill in the Sunshine State.  Even not counting the rubbish from Gold Coast and Brisbane waste collection services – this practice is leading to increased traffic, road accidents and of course emissions in Queensland.
In an era when Australia is experiencing rapid population growth (and hence growing tonnage from Brisbane waste collection – both private residents and commercial) – landfills are becoming increasingly scarce and valuable facilities – and so we ask the question – "should we be filling the Queensland landfill space with millions of tonnes of rubbish from south of the border?
Waster provides low cost waste and recycling bin services to small and medium companies in Queensland (Brisbane metro and the Gold Coast). You can arrange all the services you need such as Brisbane waste collection for your business – by simply visiting our waste and recycling online portal – where you can check prices or book your services there and then:
It is not just Brisbane waste collection rubbish that is ending up in Queensland landfills!
Due to a large difference in the cost of disposing of general waste in landfill in Sydney metro region versus costs in Queensland – waste industry operators have been shipping large volumes of waste the long distance from Sydney to Queensland.
This of course results in traffic jams, delays to drivers, accidents and carbon emissions from the trucks and trains.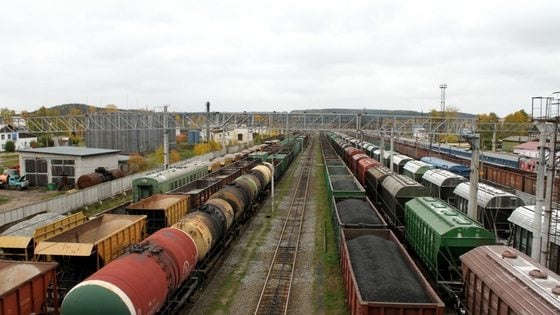 According to news.com.au :
"Last year, approaching a million tonnes of NSW waste ended up in the sunshine state. Much of it is reburied around the Brisbane fringe city of Ipswich whose outskirts are pockmarked with landfill sites."
"Tony Khoury, the Executive Director of the Waste Contractors and Recyclers Association, which represents the waste industry in NSW, told news.com.au that, "Queensland has become NSW's dumping ground".
The financial rationale for NSW companies in dumping north of the border is due to the huge cost difference caused by the landfill levy of $138.80 (in 2018/18) in NSW vs zero in Queensland. This differential is so large – that news.com.au reported that companies are taking waste already in landfill in Sydney and shipping it to Queensland.
The financial impact on Queensland can only be considered when the sheer volume and number of trucks involved is analysed:
"Last month, the EPA told the committee they had underestimated how much waste was heading north — it now amounts to 830,000 tonnes annually.
"That equals $114 million of lost levy for the NSW Government and, potentially, up to 27,000 truck movements a year or 75 a day."
27,000 truck movements is huge when you consider that each truck can weigh between 20 and 30 tonnes. This has a real cost to commuters and other road users. There have also been numerous incidents of trucks toppling over when overloaded.
Conclusion:
Shipping waste to Queensland benefits no-one in Queensland – and results in more emissions, traffic and accidents. Brisbane waste collection customers will also be impacted in future years by decreasing availablility of landfill space.
Contact us if you are a small or medium business seeking reliable Gold Coast or Brisbane waste collection services.
See our recent blog on reducing general waste bins via container deposit schemes.
Commercial waste collection Brisbane: as with anything in business or in life, shopping around and choosing a qualified and competent provider for any service is very important – but you need to know at least a little bit about the service or product you are purchasing.
In waste collection Brisbane services this will save your business money in the long term (and growing every year due to the reintroduction of waste levies in mid 2019) and also help the environment.
Who is Waster then?
Waster offers a revolution in waste management and recycling in Australia for small and medium business customers – check out our commercial waste collection Brisbane services and prices by accessing our online portal below:
Waste collection Brisbane – beware unscrupulous operators!
Like any industry – the waste industry has plenty of unscrupulous operators (and they do not all have to look like or sound like Tony Soprano) and they are best avoided.
The Sydney Morning Herald reported on a Queensland Government crackdown on unlicensed operators in early 2017. We quote from the article below:
"Authorities have cracked down on rogue waste management operators in Queensland, including the unlicensed transport of asbestos, chemicals and waste oil."
"A special compliance operation – named Operation TORA – targeted unlicensed waste management operators across Queensland."
"So far, the operation has led to 54 enforcement actions against 46 unlicensed operators."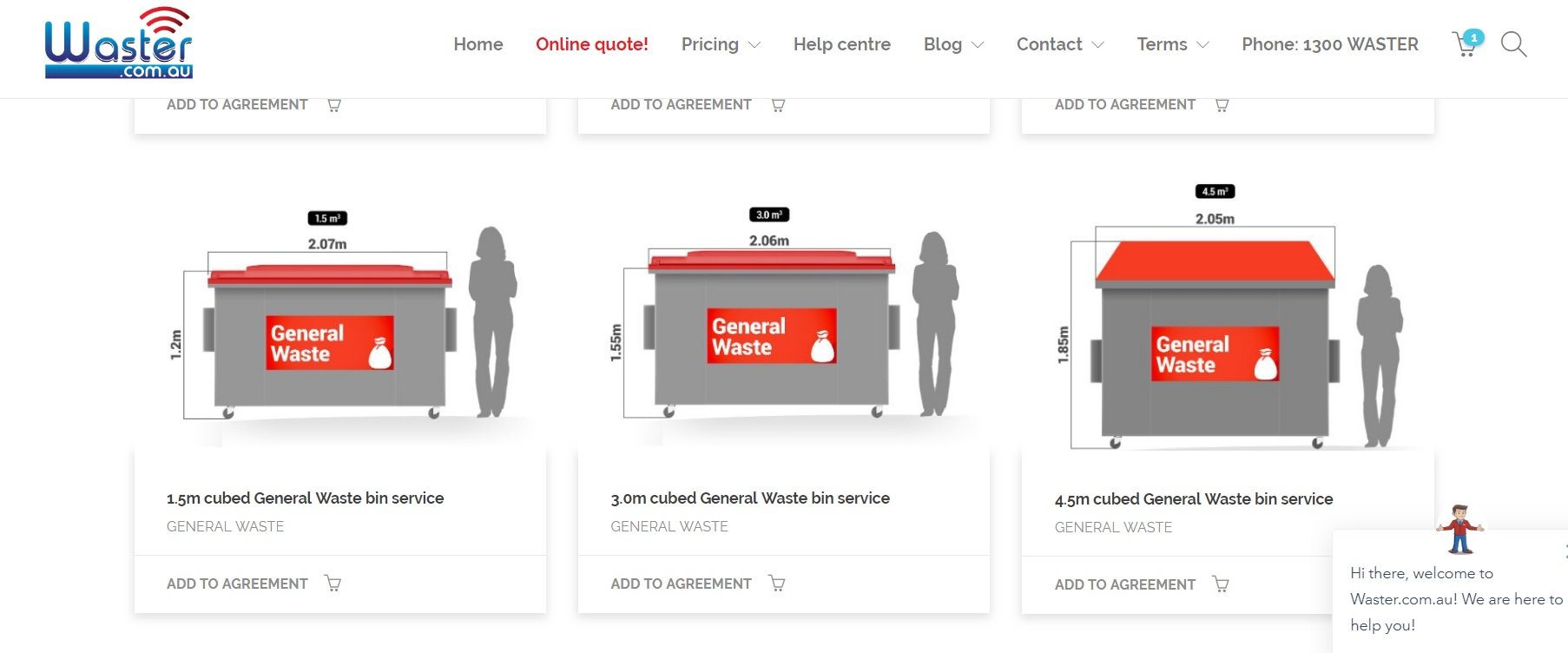 "While most businesses do the right thing, it's important to have good compliance programs to ensure there is a level playing field and appropriate environmental protection," Dr Miles said.
"Rogue operators who seek to avoid licensing and regulated requirements aren't engaged in fair competition with other employers and they're putting the community at risk."
"This can have a serious consequence, for example, if an operator doesn't store or dispose of regulated waste with the proper controls in place it could lead to spills or leakage resulting in serious damage to our environment."
The last thing your business needs is to have a damaged reputation from your waste ending up in the wrong place. Reputation damage can be very costly to any business – whether big or small.
Avoid problems by choosing a fully licensed, insured and reputable provider
Waster believes in providing customers and potential customers with the right information to make the best decision for their business – whether choosing Waster or another licensed and high quality waste provider. At the end of the day, a little bit of consideration at the beginning when looking at a waste and recycling contracts or changing waste suppliers can be very beneficial in the long term.
There are many questions to ask any Brisbane waste company prior to services
Waste collection Brisbane Christmas – always ask which days the company will provide services on over Christmas or other public holidays such as ANZAC Day, Australia Day. You do not want to be stuck at your busiest time (say if you are a cafe or restaurant) with no services!
You should also ask if you will be hit by a surcharge for waste collection Brisbane services – note: Waster never charges surcharges for holidays etc.
Is your waste collection Brisbane company fully insured – at the end of the day – trucks and commercial metal waste bins are very heavy – and sometimes accidents happen.
Most accidents are things like damage to fences, walls etc – and it is good to know the business is fully insured.
Where does your waste go – if you are handling asbestos etc – it can be a good idea to know where the asbestos is disposed off – just so you can rest easy everything is being treated correctly.
See our blog on skip bin hire Brisbane and garbage collection Brisbane.
Conclusion on waste collection Brisbane
Asking a few questions – and knowing what to ask – before you sign up to any contract – whether long or short term – is always a sensible idea.
It is best to avoid any issues from the get go – and save yourself stress later on.
Please check out our other blogs or chat to our friendly customer service team if you have any questions.
[button id="e9f2f19b3ca981a24044b5736413ee50″ text="CHECK OUT OUR WASTE ‹¯› RECYCLING OPTIONS TODAY!" url="https://waster.com.au/waste-recycling-shop/" target="_self" alignment="left" alignment_mobile="default" image="" icon="ti-control-forward" icon_alignment="right" style="5″ size="medium" radius="35″ border_size="2″ shadow="none" full="false" tale="none" margin="0px 0px 15px 0px" text_color="#ffffff" text_hover_color="#e8e8e8″ background_color="#47c9e5″ background_hover_color="" border_color="" border_hover_color="" animation="none" animation_speed="2″ animation_delay="0″ __fw_editor_shortcodes_id="801f46f603e2840254594602e36614