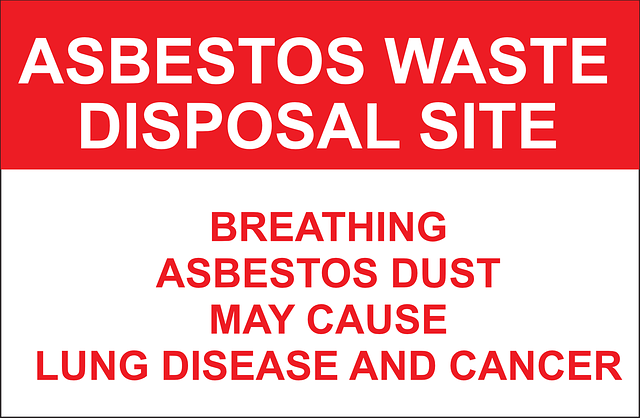 Asbestos Disposal – All You Need To Know 🏠
Asbestos Disposal: Recently, the NSW government proposed a waste levy removal of the dangerous fibre known as asbestos. Do you know what asbestos is and what it does to your health? Furthermore, do you know its uses?
Learn the importance of the disposal of asbestos here. Let me discuss it with you.
You can read about the severe health issues from asbestos here.
A Bit About Waster
Before I continue with the topic on asbestos disposal, let me first share with you Waster.
We here at Waster provide you with innovative solutions for you and your business's waste management and recycling needs. Additionally, we provide flexible, 30-day contracts instead of the typical lock-in contracts, which proves to be better.
Click on the blue button to learn more.
---
---
What Is Asbestos?
Before anything else, let me first discuss what asbestos is. Asbestos is some type of fibrous material that consists of thin fibres. According to research, people from as early as the 1800s already made us of it. But some studies also state that asbestos was utilised from as early as 4000 BC.
Early people from the 4000 BC period used it for creating a type of candlewick as its fibrosity helped the candlewick catch flames. Later in the 1800s, people used it for fire-proofing, sound-proofing and insulation. The shipbuilding industry also used it for insulating boilers and different types of pipes. Furthermore, the vehicular industry used it mainly for creating vehicle brake shoes and clutch pads. In a different time then, the health implications and proper disposal of asbestos were very much unknown.
Asbestos's Main Uses Nowadays
Until recent times, asbestos has been used in a variety of ways. More than 5,000 products then contained asbestos. Here are the following (courtesy of EHSO):
Floor tiles
Cement sheet
Steam pipes
Boilers
Furnace ducts
Millboard
Paper
Door gaskets
But nowadays, though, most products do not contain asbestos anymore due to the banning of the majority of products containing it. Those that do are required to be labelled as such. Additionally, those products that contain asbestos should be subjected to proper disposal. Why is that? Let us discuss.
Health Complications From Asbestos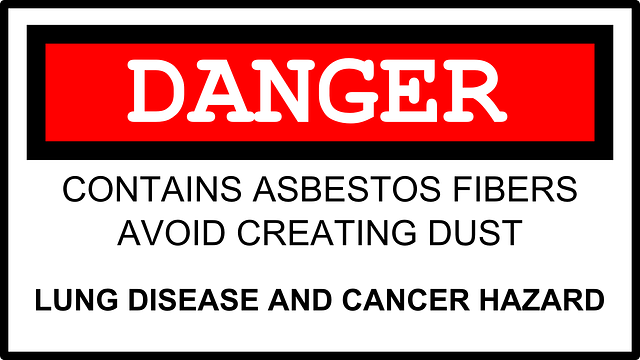 The main reason for the banning of asbestos is the health hazards it poses to us. First of all, breathing in asbestos fibres can cause what we call asbestosis. Asbestosis is a lung disease that forms when small fibres scar your lungs. Having asbestosis causes you to:
breathe faster due to shortness of breath
chest tightness
continuous dry cough
chest pains
loss of appetite
Additionally, breathing in asbestos also causes an individual to contract various respiratory diseases like lung cancer and mesothelioma.
People who smoke tend to inhale asbestos fibres more often than those who do not. Moreover, the symptoms usually appear 20 to 30 years after being exposed for the first time. As a result, it is of the utmost importance to ensure the proper disposal of asbestos.
Importance Of The Disposal Of Asbestos
Did you know that illegal dumpsites around Australia contain about 8 per cent of asbestos waste? In order to avoid this and promote a safe method of disposal, the NSW government proposed the removal of the asbestos waste levy. The said proposal will remove the levy imposed on the asbestos waste of up to 250 kilograms in an effort to remove illegal landfills all across Australia.
Moreover, "illegally dumped asbestos poses a threat to human health and our environment and results in significant clean-up costs," Energy and Environment Minister Matt Kean said. "The safe and lawful management of asbestos waste is a priority for this government and that means making legal disposal of asbestos waste easier and cheaper," added by him.
Current levies go up to 143.60 dollars per tonne for Sydney metropolitan sites, while the levies in regional ones amount to 82.70 dollars, as stated by the Environment Protection Authority.
NSW Waste Strategy For Asbestos
The levy removal is part of a much broader waste strategy named the NSW Asbestos Waste Strategy 2019-21.
This waste strategy aims to propose an "innovative measures to reduce illegal dumping and unsafe disposal" and "promote lawful and appropriate disposal of asbestos waste". Important things to note in the waste strategy are the following:
The Protection of the Environment Operations Act 1997, or POEA Act, for short, requires some licensed NSW waste facilities to pay a contribution per tonne of waste received at those said facilities.
The contributions aim to address the reduction of waste going into landfill and encourage recycling and resource recovery.
 The EPA will not remove the waste levy on asbestos mixed with other products, such as soils or other construction and demolition waste. See our blog on Development Application Waste Management.
Their approach to implementing the NSW Waste Strategy includes the following:
Making waste asbestos disposal easier – aims to help give more viable options for asbestos disposal.
Making waste asbestos disposal cheaper – aims to work with the local government in order to provide cheaper ways to lawfully dispose of asbestos.
Increasing awareness and changing behaviour – aims to work with the local government in order to educate people and help them change their ways to ensure proper waste management.
Closing loopholes and increasing transparency – aims to work with the local government and SafeWork NSW to close loopholes on operators to ensure understanding of where the asbestos is being moved to, and who is not disposing of it the proper way.
Disrupting unlawful business models – aims to basically remove any illegal activities involving asbestos disposal.
Monitoring and evaluating – aims to report every two years the progress they have made.
Asbestos Disposal: Conclusion
Asbestos should be disposed of properly in order to avoid endangering human health. Additionally, steps are now being taken to fight off the illegal asbestos disposal phenomenon.
If you're looking for recycling bins, check our waste recycling shop and find the best deals in terms of pricing and services.
Also, please call 1300 WASTER (1300 927 837), or email us at [email protected] if you have any further questions.