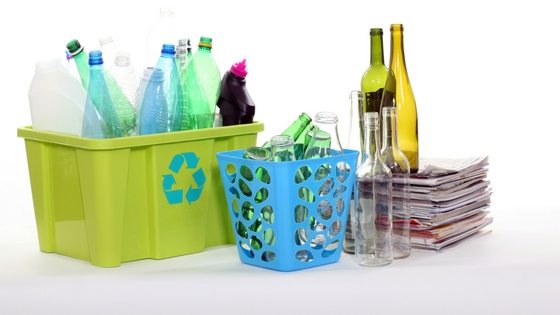 Waste Management Recycling ♻️
Waste Management Recycling ♻️: Seeing the amazing coastlines and oceans of Australia always makes me think of how we can protect our environment more and what the waste management recycling industry can do to assist.
When we speak to new customers (or potential customers), one of the first questions they ask is "what sort of bin do I need?" or "what size of bins can I use?" When you start a new business, it can be very difficult to accurately work out or forecast how much waste management recycling and garbage you will produce. Of course, when you have been in operation for a couple of years, you will have a pretty good understanding of it.
---
>Download Now: Free PDF Business Owners Guide To Commingled Recycling Bin Services
---
A bit about Waster
At Waster, we offer real flexibility as we know that both small and medium businesses' needs tend to change rapidly. What was suitable a year ago may no longer be right for you. With our flexible plans and no lock-in agreements, you can easily change your bin size, collection frequency, or waste streams. This means that if you can use waste management recycling processes to recycle more, you may be able to reduce bin pickups for your general waste.
You can see our blog on bin sizes here.
You can easily arrange all your waste management recycling bin needs online by pressing the button below:
We have covered in recent blog topics such as how some ambitious cities are aiming for the target of zero waste. But in the meantime, we always suggest putting in place a sensible waste management plan (simple is nearly always better than complex and delivers better results) and taking smart and cost savings steps to maximise recycling and save money.
Waste management recycling: do you know how much waste you will produce?
For an indication of how much waste the average person produces, we read an interesting article recently at Statista:
"Plastic packaging waste is a huge problem around the world. Despite efforts in some European countries such as plastic bottle deposit schemes or having to pay for plastic bags in the supermarket, the average EU citizen creates 31kg of plastic waste per year. The worst country by a long way though is Ireland. 61kg of packaging is thrown away by the average Irish person, 9kg more than the second most prolific country, Luxembourg."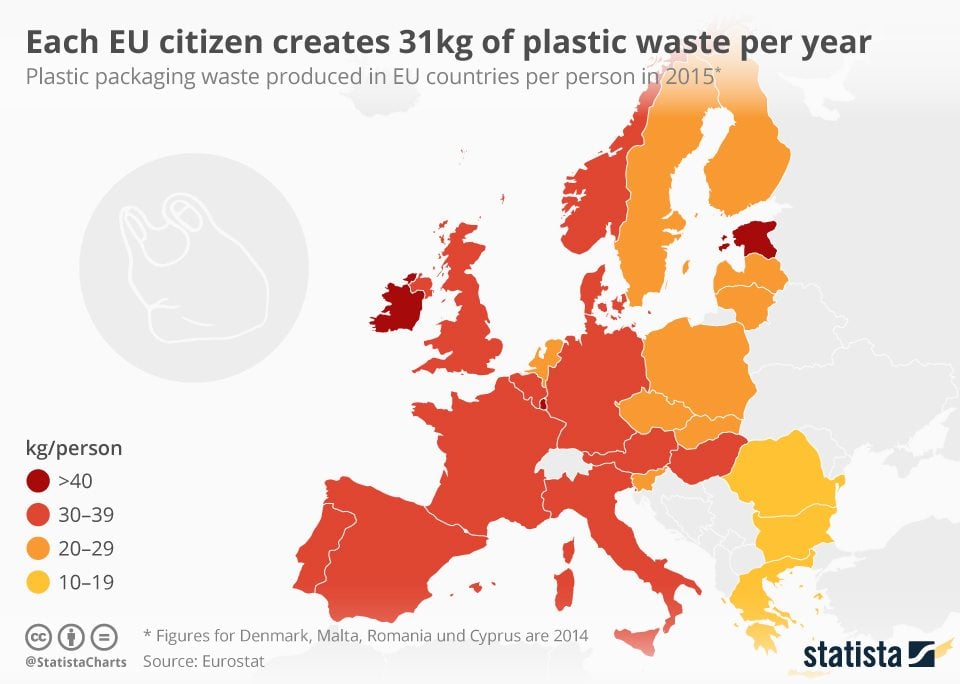 If you put this in perspective in the waste management recycling industry, 60kg of recycling waste would fit in a 1-metre bin; that is the industry standard weight. Of course, you need to consider what type of business you operate – whether it is an office, restaurant, or any other type of business which, understandably, produces a considerable amount of waste.
Know that…
Waste management recycling is growing in importance as people care more and more for the environment. When starting a business, it is often tricky to estimate your actual waste bin needs. Speak to Waster if you have any questions.
Rubbish recycling
We are always talking about how you can save money and boost recycling.
It is this double-sided benefit that we believe is really key to helping you get behind recycling and waste reduction.
Sometimes, I find it tricky though to really quantify the value that a business can save from recycling.
In this part of the blog, I want to take a look at some major companies that have looked into the value of recycling and waste management. The amount of money they have saved and added to profits really highlights the financial as well as environmental benefits.
What do big businesses know about rubbish or waste management recycling?
I have often wondered how much money is literally thrown away in the trash.
When I say this, I mean the value of the materials metal, cardboard usable plastic, and more that could be sold to a recycling plant. It is amazing to think that people are paying to dump what could be very valuable commodities.
Forbes reports that the US car manufacturer GM has a real financial focus on rubbish recycling:
"The automaker generates an eye-popping $1 billion a year reusing or recycling materials that would otherwise be thrown away — everything from scrap steel and paint sludge to cardboard boxes and worn-out tires."
"By finding new uses for that waste — or selling it to someone who can — GM diverted 2.5 million metric tons of waste from landfills in 2011 (the equivalent of 38 million garbage bags)."
"Worldwide, 90 per cent of GM's manufacturing waste is reused or recycled this way — more than any other automaker, according to Two Tomorrows, a sustainability consultant in San Francisco. GM has a total of 104 landfill-free facilities worldwide, including 84 manufacturing sites that reuse or recycle 97 per cent of their waste, and convert the remainder to energy. Its goal is 125 landfill-free facilities globally by 2020."
A huge amount of items that should be recycled
Car manufacturing can be a dirty business as huge amounts of very different products are needed in the supply chain.
GM applied a system that could almost be described as reverse procurement. Rather than sourcing items efficiently, the better way is to get rid of them in a sustainable way!
By looking at many options, dollars were saved as the economic value of the commodity was maximised.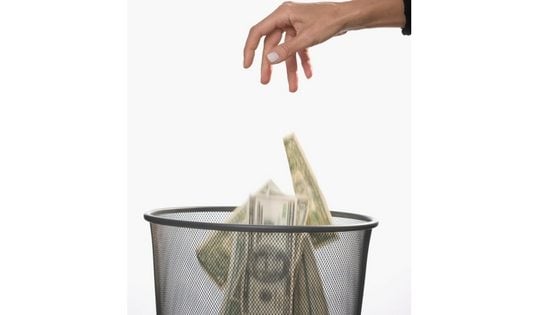 A very good waste management recycling concept, indeed! Ideas ranged from selling leftover metal to less obvious ideas:
"GM donated scrap vehicle sound absorption material to help insulate coats that transform into sleeping bags for the homeless, an initiative led by a Detroit humanitarian."
"Scrapped battery covers for the Chevrolet Volt were converted into nesting boxes for wood ducks, screech owls and bats."
How much money was saved?
The company has suggested that it made an extra $2.5bn USD over 4 years due to these programmes. This is a large sum when you think that auto companies received financial bailouts in these years.
You can check out a video below on how some of GM's plants are now sending no waste to landfill at all – and of course, with a focus on company profit.
However, it is good to know that company profit and the environment can go hand in hand.
Waster's conclusion
In many industries, profit margins can be very small. For example, in retail profit margins can be around 1% on total revenue.
In these cases, every dollar of cost is important. Big companies know that waste management recycling can be a great way to save dollars and boost profit, whilst being green.
Whilst your business may not be as big as GM, you can certainly save money by optimising your waste collections. We look forward to speaking to you and seeing if we can help you!
Waste management recycling: discussing upcycling
We have covered the assorted challenges and issues that waste management and recycling industries are facing in Australia and worldwide. In this part of the blog, we ask – could the latest trend of upcycling be the solution to our problems?
The major issue with recycling in Australia is that there are limited takers of recycled products in this country. This is due to the long-term decline of manufacturing and heavy industry in Australia since the 1970s.
We have outsourced production of the items we consume to China and other countries – and become a nation of importers. We export primary products and services i.e. financial services, tourism etc.
A viable future for recycling in this country requires two changes:
1. more recycling facilities
2. more takers of recycled products.
This is where upcycling can come in useful.
What is upcycling?
According to Wikipedia:
"Upcycling, also known as creative reuse, is the process of transforming by-products, waste materials, useless, or unwanted products into new materials or products of better quality or for better environmental value."
There are many beneficial uses of recycled materials or previously used materials – an example given is:
"To redefine the concept of recycling previously confined to trash categorization, groups of young designers have attempted to transform "trash" into potentially marketable products such as backpacks made of waste plastic bags and rugs created by reusing hides".
What would be the most useful upcycling opportunities in Australia?
We see the greatest opportunity for upcycling in Australia as regards building products and utilisation in eco-buildings.
In our blogs, we have covered the concepts of urban mining where people take valuable items from old buildings to reuse.
This, of course, could be special pieces or antiques to entire walls or floors. This can add special heritage aspects to new homes.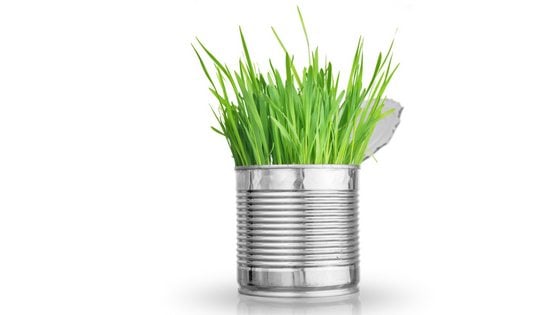 At Waster, we have a special interest in reducing plastic waste. So, we are very much in favour of using plastic waste in building projects.
We have covered these opportunities in detail from plastic roads to plastic building blocks.
Plastic roads, in particular, can use treat huge amounts of plastic waste and offer many benefits over traditional roads.
Final thoughts
The great thing about upcycling is that it can be on a small or large scale.
Upcycling can be using glass bottles (see also how recycled glass can be used to build roads) as nice candle holders, using old records as wall displays. Or, it can even be using old timbers to make a modern apartment look more interesting.
All these initiatives will reduce waste ending up in landfill, reduce the pollution issue impacting our oceans and save people money.
This is more important than ever as some studies show that young people do not care about recycling!