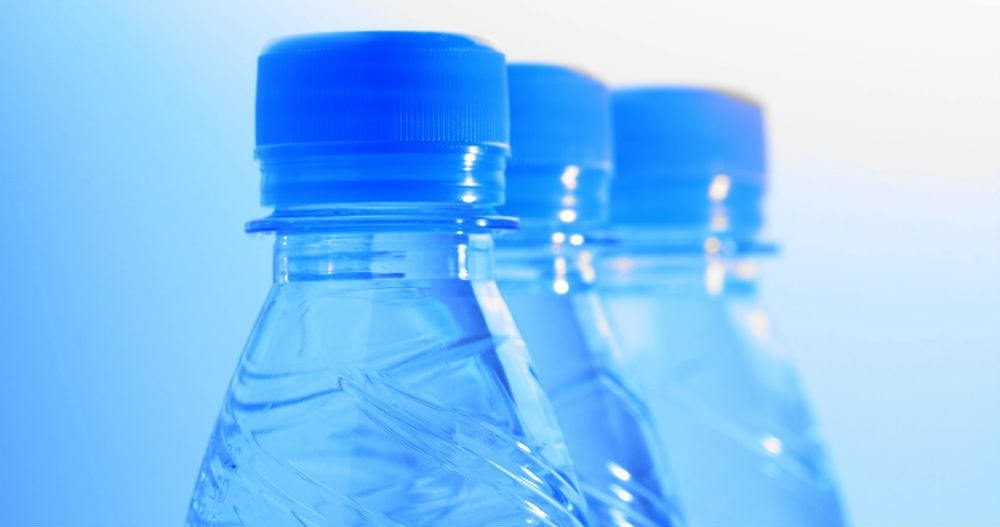 Plastic Recycling Australia ✅ – Options For Businesses To Recycle Plastic
Plastic Recycling Australia ✅: Many people are pleasantly pleased to find out that we are finally starting to make some real headway in recycling and resource recovery as a society and no longer dump the majority of our waste at landfills. There are increasing opportunities for recycling to become viable every day and we will touch on some of them here.
In our regular blogs on all things recycling-related, we often cover the negative side of plastic recycling and how plastic can be a real issue for our planet.
We have covered topics such as the issues with biodegradable plastics and alternatives to plastic – and their weaknesses.
---
>Download Now: Free PDF Business Owners Guide To Commingled Recycling Bin Services
---
A little bit about Waster and how we can help you with plastic recycling, business recycling and more
Waster offers flexible (30-day agreements) waste and recycling services to small and medium Australian businesses.
We also provide all commercial waste and recycling services to small and medium businesses. Whilst plastic recycling in Australia is not the easiest service, depending on the types of plastic (i.e., from polystyrene to plastic wrap etc.) there are still lots of options available.
You can recycle plastic bottles through our commingled recycling bins. Check out prices and options in our online waste shop by pressing the button below:
More on Waster: Introducing TerraCycle!
We also offer TerraCycle recycling boxes through our website for hard-to otherwise recycle things like coffee pods etc.
TerraCycle really goes the extra yard in recycling plastics – and can recycle tough products and items from drinking straws, to coffee pods and even plastic toys!
Plastic recycling Australia: why we need to boost recycling in Australia
Ever since China implemented a waste ban, Australia greatly suffered its after-effects.
As a result, much of our waste has been stockpiled and not recycled. This is due to the fact that recycling is often not commercially viable for low-quality materials.
Even with the China waste ban, countermeasures thought up by the local government make sure to avoid or at least lessen the landfill disposal.
Just this July, Queensland introduced a waste levy that would aim to decrease the disposal of waste in landfill and encourage recycling.
"How can implementing an expensive levy even help?" That might be the question you're asking. The answer: it helps a tonne!
As stated by an article on potential solutions to Australia's recycling crisis, "Increasing levies will mean a movement towards the correct cost of landfill while at the same time generating revenue that can be used to improve recycling infrastructure, or, fingers crossed, even cut council taxes."
Another way to boost recycling is to subsidise recycling in all parts of Australia.
This is not a new thing, though, as an existing subsidy currently funds the recycling facilities of Australia that is valued around $2.5 billion, which is called the Emissions Reduction Fund.
Providing subsidies to recycling facilities ensures that the processing stage of recycling will be increased instead of dumping in landfills.
To quote an important statement, "Subsidies would provide immediate incentives for local recycling plants to increase their processing of this material. In the long run, this may result in more investment in local recycling infrastructure that will be essential to cope with the volume of waste."
To know more about recycling, read our take here on whether you can recycle tea bags.
Plastic recycling: new developments that will boost recycling in Australia
There are numerous interesting projects currently happening in Australia that we will touch on in this blog. This is vitally important as the Australian waste and recycling industry (and the global industry) have certainly gone through a challenging period in recent years.
Due to the clampdown on low-quality recycling from countries such as China, more and more recycling has been stockpiled or even worse, sent to landfill in Australia in 2019. Hopefully, with some of the innovations discussed below, plastic recycling performance will improve in 2020!
Important Note: As of 9 November 2022, REDcycle is on a temporary pause. 
REDcycle is a Melbourne-based organisation that runs programmes with Coles and Woolworths were bags, boxes, plastic wrap, and many more can be recycled. See our blog on how chemical waste recycling can transform plastic.
Here is a short excerpt from their website:
"Keep your empty bread bags, biscuit packets, frozen food bags, rice and pasta bags, confectionary packets, plastic shopping bags and old reusable bags out of landfill by bringing them into selected Coles and Woolworths supermarkets instead."
See our blog on lego recycling here.
"Drop them into your nearest REDcycle collection bin and the RED Group will do the rest.
"Your empty packaging will be recycled into useful new products such as sturdy outdoor furniture and signage."
Another interesting development is the production of actual fuel from a plastic plant on the New South Wales Central Coast – see the article on ABC here.
Quoting from the article:
"Thousands of tonnes of household plastics thrown away on the New South Wales Central Coast could soon be destined to power cars and trucks – as a result of new technology being used for the first time in Australia.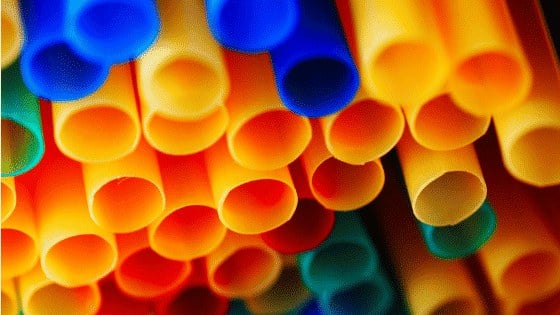 "Foyson Resources Ltd is behind the establishment of a $4 million facility at Berkeley Vale, which will eventually convert 200 tonnes of plastics a day into 50 million litres of diesel and 18 million litres of petrol a year.
"It has significant environmental benefits," said Foyson Managing Director Mike Palmer.
"We're taking plastics which would normally go into a landfill and turning them back into usable fuels – diesels and petrols."
Plastic recycling Australia: What should we do?
The project as stated above has been criticised by some as burning fossil fuels, and we can understand this argument. Much like us emphasising the importance of plastic recycling in Australia, we covered similar issues in our blogs on incineration. This includes incineration (i.e., basically burning waste for electricity), popular and used by countries such as Sweden and Japan.
Many people argue that we should strive to recycle all waste plastics. Likewise, we agree on where this is possible.
Unfortunately, there aren't always plastic recycling facilities in Australia available for items such as nappy recycling, or even compostable coffee cups.
In this instance, we believe that using fossil fuels in plastic for energy is much better than disposing of the plastic waste in landfill.
You can also check out a very interesting YouTube video about the current status of recycling in Australia and how scientists have recently discovered an effective recycling solution here:
We have published a recent blog on how incorrect waste disposal services can impact our seas and oceans. Also, check out opportunities to get involved in clean-up projects in rubbish removal Australia. See timber recycling if you want more interesting blogs from us.
Plastic innovation: our Australian scientists discovered a solution
Arthur C. Clarke once said that "Any sufficiently advanced technology is indistinguishable from magic." Truer words have never been spoken!
Australian scientists Dr Len Humphreys and Professor Thomas Maschmeyer have indeed created a technology that can be considered "magic."
The technology called Catalytic Hydrothermal Reactor (Cat-HTR), which was first developed in 2005, can create recycled oil from waste plastic in just 20 minutes!
Here is a video created by Licella, demonstrating the Cat-HTR and its benefits to the environment:
"What does the Cat-HTR really do?" you might ask. Well,  it transforms and processes biomass and other organic-based material (even non-recyclable plastic!) into the oil.
Furthermore, it can "rapidly and economically transform a wide range of biomass, waste plastic and industry residues into a synthetic oil or biocrude to produce more sustainable fuels and chemicals" – according to the official site of Licella.
As opposed to pyrolysis, Cat-HTR has the ability to chemically recycle mixed plastic and multilayer plastic – without the need for plastics to be separated according to type and colour.
It greatly reduces our need for new fossil fuels, which is a huge factor in global warming. Instead of consuming over 100 million barrels of fossil oil – which is too much – why not just convert the huge amounts of plastics already existing into recycled oil with the use of Cat-HTR, right?
It also produces 45% less CO2(Carbon Dioxide) in the processing stage.
A plant utilising Cat-HTR can process roughly around 20,000 tonnes of plastic, which can reduce more than 28,000 tonnes of CO2.
See our related blog on crisp packet recycling here.
Innovation: conclusion
Plastic has been a long-time problem here in Australia, even with all the recycling efforts available. According to research, it was stated that only 9 per cent of plastic ends up being recycled. The other percentage of plastics are either incinerated, thrown into landfills, or just scattered across the environment.
Hopefully, with the help of technological innovation, the recycling of plastic can be increased in the years to come. Moreover, another alternative we can do is to reduce the amount of plastic being produced and used.
Below, here are some reasons why plastic bags are detrimental to the environment:
Plastic causes pollution both in the land and the water bodies.
Plastic is made from non-renewable sources.
A lot of energy is consumed to produce plastic.
Plastic does not decompose. If it does, it takes centuries!
Simply put, plastic is harmful to human, wildlife, and marine life health.
These are just some of the reasons why plastic is harmful to the world. Less of this means a healthier environment, for sure.
To know more about how to make your business more eco-friendly (less plastic, of course!), check out our blog about it here on why your business should really think about going green.
Recycling plastic Australia: what your business should know
Recycling plastic Australia: We recently covered the new scheme to be introduced in NSW to boost the recycling of plastic bottles and cans – through the use of a network of reverse vending machines. Through this system – people returning used containers will receive cash or credits for the drinks container. In today's blog – we cover how international drinks company Coca-Cola is proposing to boost the proportion of recycled plastic material in its drinks containers.
Waster offers low-cost waste and recycling services to small and medium Australian businesses. For details on all your required bin options and prices for services such as recycling plastic – check out our online waste portal as below. You can have complete confidence in your required services with our flexible 30-day agreements, so you will not be locked into an unsuitable long-term contract.
Recycling plastic Australia: major boost as Coca-Cola boosts recycling component of bottles
Quoting from the BBC website on the topic:
"The drinks firm has announced that all 20 of its brands including Sprite, Fanta and Schweppes, will be made up of 50% recycled plastic by 2020.
"The move to boost the recycled content of plastic bottles is part of a new sustainable packaging strategy by the US company.
"It also announced that it will be investing in marketing and advertising to promote recycling.
"Coca-Cola has been the target of a global campaign by Greenpeace urging it to ditch "throwaway plastic".
Jon Woods, general manager of Coca-Cola Great Britain, said: "Our packaging is valuable to us and we don't want to see any of it end up where it shouldn't.
"All of our bottles and cans have been 100% recyclable for some time now, so in theory none should be littered. But we know that isn't happening and that's why we are going to do more."
We certain welcome this development and are hopeful that schemes like this , combined with reverse vending schemes such as that in NSW will reduce plastic pollution of our seas and oceans. Check out a blog we posted on that topic here: national resource recovery.
Waster has contributed some tips on how you can boost recycling in an office at mydeal.com.au.
See our blog on how much plastic waste people produce – it will amaze you!
More on plastic bottle recycling in Australia
What is it with people and plastic bottles? Why can't we remove them from our lifestyle?
Today, we will discuss why plastic water bottle is still the go-to drink of people and why that is bad. We will also discuss how this can help with plastic bottle recycling.
Plastic bottle recycling: it's us!
Honestly, when you think about it, you will see we are the problem. I struggle to fathom how you buy something that you can very much get for free, or almost free. According to coolAustralia, we purchased over 726 million litres of plastic water bottles back in 2015. Notably, plastic water bottles here in Australia cost about 2.75 dollars per litre.
Plastic bottle pollution
Obviously, plastic pesters the seas and oceans nowadays. According to The Guardian in 2017, people buy a million plastic bottles every minute. The number will jump to an alarming 20 per cent by 2021. Here is a question I ask you, readers.
"How can we keep up with recycling plastic bottles with those insane amounts of plastic water bottles?"
Besides, we should worry first about how to reduce plastic bottle production, consumption, and disposal before we worry about plastic bottle recycling.
Bad news in plastic bottle recycling
Recently, I read in a BBC news article that Coca-Cola just can't seem to remove plastic bottles in their franchise, as per the demand of consumers. Furthermore, customers like them because they reseal and are lightweight.
Although Coke pledged to use at least 50 per cent recycled materials in its packaging by 2030; Bea Perez, Coca-colas's head of sustainability, said that removing plastic totally is impossible for them at the moment. Removing it could mean a hit in sales and unsatisfied customers.
"Business won't be in business if we don't accommodate consumers," she said.
"So as we change our bottling infrastructure, move into recycling and innovate, we also have to show the consumer what the opportunities are. They will change with us."
This just proves that plastic bottle recycling is not enough to counter plastic water bottle waste, we need some other ways it to achieve a sustainable environment.
Another issue with plastic water bottles I want to tackle is how it is manufactured. Production of plastic water bottles includes pumping the water from the ground, packaging right after getting water, and chilling before hitting the market.
How does this affect the environment? First, the production process, including transporting it, emits greenhouse gases that prove harmful to the Earth.
Second, as plastic water bottles are made of polyethylene terephthalate, they do not break down or biodegrade. Instead of decomposing, they only photodegrade. Photodegradation means breaking down into smaller pieces over time. Those small pieces absorb toxic materials that pollute our water and soil. Additionally, they make animals sick when they come in contact with them.
Lastly, as plastic water bottles pollute the land, they can cause flooding in the streets due to clogged waterways in any urbanised areas.
Solutions to countering plastic pollution
In all honesty, I think we still have a chance of achieving environmental sustainability; I really do. In fact, I know we can do this if we just make a conscious effort. Here are some ways we can do so:
Recycle, recycle and… recycle!
Hence the title plastic bottle recycling. As plastics are photodegradable, it is of the utmost importance to make sure you send it to recyclers for proper processing.
Plastic water bottles consist of natural resources such as oil, gas, and coal; these are valuable resources that we should take advantage of and get.
Remember that before sending your plastic water bottles for recycling, make sure you remove the bottle caps and collect them, or at least crush the bottles so that they won't explode, causing the bottle to jump away due to pressure. Read our blog on how to recycle bottle caps.
Call out companies
Make our voices heard! One example would be to use social media as a platform to state your worries about plastic pollution. Before, it is very hard to spread the word because of communication barriers but now is different. Hit that "Publish" or "Tweet" button and speak up about companies still using plastic.
Or, what you could do is buy from their much more environmentally friendly competitors. This may alarm them and do steps to compensate their consumers, as a result.
Find other alternatives
Instead of buying plastic water bottles, why not bring your own cup or bottle? You may know already that the trend nowadays is to use metal cups, containers, and even straws! You help the environment, all the while reducing your spendings. That's a win-win situation for me! Just find a local tap water fountain and you're all set.
Conclusion
The main point I'm telling you is plastic bottle recycling is not enough. We should also prioritise the effort in removing – or at least reducing – plastic water bottles. Additionally, if you indeed do buy a plastic water bottle, please make sure to dispose of it properly in order for it to be recycled. Remember to throw plastic bottles or any other type of trash in the proper disposal bin.
Waster: let us collect your plastic bottles for recycling!
Waster offers a way how to properly dispose of and recycle your plastic bottles. Take a look at our commingled recycling bins and enquire now!
If you're looking for some other bins, check our waste recycling shop and find the best deals in terms of pricing and services.
Also, please call 1300 WASTER (1300 927 837), or email us at enquiries@waster.com.au if you have any further questions.
Plastic in the sea: more plastic in the sea than fish?
If anyone has ever been in the dating game, and we have all been there at some point, there is an old saying that goes "plenty more fish in the sea". Currently, there is so much plastic in the seas and oceans around the world (including Australia) that some people ask, is there more plastic in the sea than fish?
We have covered in a number of blogs the wreckage being caused by plastic in the sea such as sea creatures caught in plastic, plastic bottles in the sea and incredibly, even evidence of micro plastic in sea salt.
National Geographic reports that micro-plastics are found in 90% of table salts bought and consumed!
"Of 39 salt brands tested, 36 had microplastics in them, according to a new analysis by researchers in South Korea and Greenpeace East Asia.
"The density of microplastics found in salt varied dramatically among different brands, but those from Asian brands were especially high, the study found. The highest quantities of microplastics were found in salt sold in Indonesia. Asia is a hot spot for plastic pollution, and Indonesia—with 34,000 miles (54,720 km) of coastline—ranked in an unrelated 2015 study as suffering the second-worst level of plastic pollution in the world."
This, of course, is pretty mindboggling stuff and highlights the growing environmental impact of plastic.
Plastic in the sea: Is it true? Is there more plastic in the sea than fish?
We covered previously how the huge amount of plastic in the sea that is visible -is like the tip of an iceberg – with the vast majority invisible and underwater (and taking hundreds of years to decompose).
The reality is that we can not really measure plastic in the sea – underwater – or in the form of micro plastics. See our blog on how to recycle bottle caps.
The website Business Insider reports on some pretty shocking statistics:
"Already, the ocean is filled with about 165 million tons of plastic.
"That's 25 times heavier than the Great Pyramid of Giza.
"By 2050, plastic in the oceans will outweigh fish, predicts a report from the Ellen MacArthur Foundation, in partnership with the World Economic Forum." 
We republish an infographic as below:
What is truly scary about the growing plastic in the sea is that we are really only getting started with the destruction.
Plastic was only widely available from the middle of the 20th century, and the expansion in recent years due to a growing global population. Economic growth in more areas of the world (obviously a good thing) has seen the huge downside of out of control plastic production, usage and disposal.
Even if we clamp down hugely on plastic production and usage, it will not change overnight. It is inevitable that soon there will be more plastic in the sea than fish.
Of course, plastic pollution kills huge numbers of fish and birds.
Are there any solutions to plastic waste in the seas and oceans? Will plastic recycling in Australia and the world help?
At Waster, we consistently argue that recycling will not solve this plastic crisis.
The only viable long-term solution is to hugely reduce plastic usage wherever possible. Plastic has huge numbers of usages which are vital. But in many areas (particularly single-use plastics), there are viable alternatives such as paper, cardboard, glass, metal or simply no packaging at all (i.e., do we need plastic packaging on bananas, for example?)
There are thankfully some new tech ideas coming on stream that can tackle the plastic in the sea nightmare.
One is the Seabin, an Australian, invented rubbish bin that floats in the sea and collects trash. It is now being trialled in WA with some great results:
"We're catching a lot of little plastics, lots of polystyrene beads, cigarette butts," Ms Ledger said.
"We're getting those out of the water so they can't do any harm to our local wildlife.
"The device is about the same size as a standard rubbish bin and is able to trap 20 kilograms of rubbish at a time.
"We realise the Seabin is not going to be the answer to all our marine debris problems, but it is a great local solution for this area," Ms Ledger said.
Check out a video below of it in action:
Conclusion on plastic in the sea
It is time for reality at all levels of society. The plastic crisis is out of control and is one of the biggest environmental issues we face globally.
Where and when will it stop?
Plastic pollution: how many animals die from plastic pollution each year?
Plastic Pollution In Our Oceans And Seas: If you read our blogs on a regular basis (and we hope you do), you will no doubt be concerned about the amount of plastic pollution in the ocean and waterways worldwide.
We have covered many aspects of the plastic pollution fiasco from:
How many animals die from plastic pollution every year?
We have described the plastic pollution in the ocean as the tip of an iceberg (i.e., we can only see a very small percentage of the actual presence of plastic and other rubbish).
Obviously, plastic is particularly negative. It does not break down in the ocean environment for 100s of years and is appealing to animals, both sea life and birds to eat!
See our blog on how to recycle bottle caps, even plastic ones!
It has been scientifically shown that animals see the plastic as some form of food, whether due to the smell or colour.
Whilst we can not see or count how much plastic is in the sea, as it can be below the water level or in form of microplastics, we are seeing more and more examples of fish and sea mammals with large amounts of plastic in their stomachs.
Obviously, this issue affects humans too as we eat the fish that eat the plastic!
So do we have an estimate on how many animals actually die every year from eating plastic?
The website oceancrusaders.org provides some estimates in regards to plastic environmental pollution:
"100,000 marine creatures a year die from plastic entanglement and these are the ones found."
"Approximately 1 million sea birds also die from plastic."
"A plastic bag can kill numerous animals because they take so long to disintegrate. An animal that dies from the bag will decompose and the bag will be released, another animal could harmlessly fall victim and once again eat the same bag."
An awful example of sea pollution: a whale with 40kg of plastic in its stomach!
The media in early 2019 reported the terrible case of a whale found with 40kg of plastic pollution (such as plastic bag pollution) in its stomach!
The Guardian reports that the poor animal was washed up with:
"A young whale that washed up in the Philippines died from "gastric shock" after ingesting 40kg of plastic bags."
The plastic bags pollution included:
"40 kilos of plastic bags, including 16 rice sacks. 4 banana plantation style bags and multiple shopping bags"
This is certainly not an isolated event:
"Marine biologist Darrell Blatchley, who also owns the D'Bone Collector Museum, said that in the 10 years they have examined dead whales and dolphins, 57 of them were found to have died due to accumulated rubbish and plastic in their stomachs.
"Marine biologists estimate around 300 marine animals including pilot whales, sea turtles and dolphins, perished each year in Thai waters after ingesting plastic."
Conclusion on ocean plastic bag pollution
We do not seek to provide any plastic pollution solutions in the blog simply to draw attention to a pretty negative story that will only increase year after year if the usage of plastic bags etc is not hugely reduced.
Unfortunately, it will be the type of story we need to get used to! How about we say no to packaging waste?
Burning plastic waste/incineration: is it a good or bad idea?
There is an old saying in golf and life that you have to play the ball where it lies. This means that we can not imagine we are in another place or situation – we have to act on the current circumstances. Burning plastic waste through incineration plants is back on the potential policy agenda in Australia and many other countries.
We ask today: is that a good or bad idea?
In this blog, we will use the golf analogy. There is no way we are on the green or even the fairway; we are most definitely in the rough. Our culture's relationship with plastic, our current inability to deal with it and the fact that landfill is not even the worst outcome (by far) mean we really need to be realistic.
What are the reasons for burning plastic waste?
The simple fact is that we produce huge amounts of plastic waste globally and cannot recycle it currently or at any time in the near future.
We basically use plastic for everything and do not think about tomorrow. We like to tell ourselves it will be recycled, but only a small percentage is or ever will be for these reasons:
plastic can not be recycled indefinitely – and gets weaker every time – meaning more virgin plastic is added to the mix
lack of recycling facilities (which also use lots of energy and chemicals)
a geographic disconnect between consumption and production. If you recycle in Australia – there is no manufacturing left to actually use the stuff.
The only real answer is to hugely reduce the amount of plastic waste we produce – by using alternatives such as glass, paper, metal etc.
That being said, are there benefits to incineration or basically burning plastic waste?
Many countries are fully committed to incineration for burning all trash, not just burning plastic waste. Sweden, for example, burns all its waste for energy generation and even imports huge amounts of trash from other countries to burn also!
They argue that modern incineration plants prevent any serious health issues.
Is it unhealthy? Is burning plastic toxic?
Basically, in the open-air, burning rubbish and plastic is most certainly toxic.
The evidence for the danger of incineration plants is mixed. TheConversation.com reports
"In 2011 the New York Department of Environmental Conservation found that although facilities burning waste in New York complied with existing law, they released up to 14 times more mercury, twice as much lead and four times as much cadmium per unit of energy than coal plants."
There is no shortage of incidences of plants being fined for breaching EPA legislation and standards:
"In Omaha, Nebraska, and mostly co-incinerating them at the Sugar Creek cement kiln in Missouri. In 2010, the owner of this plant and 12 others settled with EPA for violating the Clean Air Act and other air pollution regulations, paying a US$5 million fine and agreeing to install new pollution controls."
Countries such as Sweden, and to a lesser extent, Japan, hold a very different view.
It is not perfect but has clear benefits
Clearly, burning plastic waste has negative impacts on the environment, assuming the incineration plant is not the absolute latest tech. This can mean noxious fumes, smells etc. but it has clear benefits also.
It produces electricity, so we do not need to use as many other fuels.
If we did not burn it, a huge proportion would end up in landfills and basically sit there forever as plastic pretty much lasts forever.
What do we do with all the other plastic in existence?
The real appeal of incineration for burning plastic waste currently is that we can start operating pretty quickly and also get rid of a huge backlog of plastic.
Arguments such as incineration disincentive recycling and hurt climate change. They also neglect the fact that there is no real recycling technology available or in the near future that will be really able to tackle the plastic issue head-on.
It can certainly be argued that plastic pollution is a more pressing problem than greenhouse emissions.
But saying no to incineration with the hope that recycling innovations will appear is foolhardy at best.
How to recycle plastic in Australia: What you need to know more about recycling!
If you are a regular reader of our blogs here at Waster, you are probably getting a bit sick of our obsession with plastic and the turmoil it is causing in the global environment. I realised I have spoken over and over about the problems with plastic usage, but never actually covered how to recycle plastic in Australia or how many times we can actually recycle plastic.
For most of the blogs, I find a topic that interests me and I proceed to do some research on it. I then share it all with you kind people!
Today, we will be asking how you recycle plastic in Australia (or anywhere we need recycling), how the plastic recycling process works and can it carry on over and over (i.e., can it ever be "sustainable"?). See our recent blog on compostable packaging and its pros and cons.
My big questions about how one can recycle plastic in Australia are:
– How is it actually done – i.e. what plastics are recyclable and details on the plastic recycling process
– Does it use lots of energy – i.e. what is the environmental impact of the plastic recycling process.
– How many times can plastic actually be recycled – i.e. does it degrade over time – or can it basically be recycled again and again
Let's find out!
How to recycle plastic in Australia: Can plastic recycling work in Australia?
Whether we are talking about soft plastic recycling (e.g., wrapping, bags etc), plastic bottle recycling or whether just can plastic be recycled, we need an understanding of the actual plastic recycling process that is followed.
According to Wikipedia:
"Plastic recycling is the process of recovering scrap or waste plastic and reprocessing the material into useful products. Since the vast majority of plastic is non-biodegradable, recycling is a part of global efforts to reduce plastic in the waste stream, especially the approximately 8 million tons of waste plastic that enters the Earth's ocean every year."
It appears that there are clear problems from the outset:
"Compared with lucrative recycling of metal, and similar to the low value of glass, plastic polymers recycling is often more challenging because of low density and low value. There are also numerous technical hurdles to overcome when recycling plastic.
"When different types of plastics are melted together, they tend to phase-separate, like oil and water, and set in these layers. The phase boundaries cause structural weakness in the resulting material, meaning that polymer blends are useful in only limited applications. The two most widely manufactured plastics, polypropylene and polyethylene, behave this way, which limits their utility for recycling."
See details on how you can recycle beauty products here.
The plastic recycling process in Australia and in the world
Once the plastic waste is collected, it needs to be sorted depending on plastic recycling codes or testing.
According to the website: www.conserve-energy-future.com:
"After sorting the plastics, the next step is to cut the plastics into tiny chunks or pieces. The plastic bottles and containers are then ground and cut into tiny pieces or flakes. The heavier and lighter plastic flakes are separated using a specially designed machine. The separation process helps in ensuring that the different plastics are not put together or mixed up in the final product. Remember that different plastics are used to make different items."
Cleaning
"After a complete separation, the flakes or chunks are then washed with detergents to remove the remaining contamination. Once the cleaning process is complete, the clean flakes are passed through specialized equipment that further separates the plastic resin types. The plastic flakes are then subjected to moderate heat to dry."
Melting
"The dry flakes are melted down. They can be melted down and moulded into a new shape or they are melted down and processed into granules. The melting process is done under regulated temperatures. There is specialized equipment designed to melt down plastic without destroying them."
Making of pellets
"After the melting process, the plastic pieces are then compressed into tiny pellets known as nurdles. In this state, the plastic pellets are ready for reuse or redesigned into new plastic products. It is important to point out that recycled plastic is hardly used to make an identical plastic item or its previous form. It is in this pellet form that plastics are transported to plastic manufacturing companies to be redesigned and be used in making other useful plastic products."
Can the plastic be recycled again and again?
It appears that plastic can not be recycled indefinitely. For example, a bottle will not become a bottle again and again but can become lower-grade items like park furniture, clothing etc.
Dr Karl Williams, head of the centre for waste management at the University of Central Lancashire stated:
"A plastic is made up of very long chains, and every time you process them these chains will break, and as they break the plastic is degrading. So there is a finite time that you can keep recycling the plastic."
Recyclers add new or virgin plastic to the mix to make the product stronger and hence, long-lasting.
"I can't say it's 10, 20 or 30 times, but it's quite a lot. But there is a finite limit on how often you can do it.
The clear plastic used in water bottles tends to be of high quality, he explains, and when recycled material is added to virgin plastic, it's being "up-cycled."
When the quality decreases sufficiently, it will be used for items like plastic decking, park furniture etc.
Recycling up to 10 times is possible with the quality of the polymers decreasing each time and requiring more virgin plastic to be added.
How much plastic is actually recycled globally?
The actual rate of plastic recycling globally remains very low, certainly compared to other commodities such as paper, cardboard or metal.
"Wikipedia tells us: As of 2015, approximately 6.3 billion tons of plastic waste had been generated, around 9% of which had been recycled, 12% was incinerated, and 79% was accumulated in landfills or the natural environment. In 2016 only 14% of plastic waste was recycled globally."
These low rates are of course alongside ever-increasing rates of plastic production as plastic becomes used in every country and every aspect of modern 21st-century life. You can see a blog here on burning plastic waste.
Conclusion on recycling plastic in Australia and the world
Whilst recycling plastic: soft plastic recycling, plastic bottle recycling etc. can be greatly improved by using better and clearer plastic recycling codes and changing the composition of plastic, the chances we have of recycling the majority of plastic is very low indeed.
The issues with how many times plastic can be recycled and the types of common plastics that are tricky to recycle at all make this obvious.
We are left with the two big issues that Australia does not really want to tackle: do we stop using plastic or do we accept incineration as a viable solution?
The calorific value of thrown-away plastic is huge and could mean our reliance on fossil fuels like coal and gas would be greatly reduced. After all, lots of this plastic is heading straight to landfills currently – a pretty poor outcome.
Can plastic be recycled in Australia? And a look at clean oceans
I, like many thousands of other people, was at the Sydney City2Surf race last Sunday, although I must admit that I was cheering someone on rather than doing any hard work. I bumped into a very interesting information desk from the Clean Oceans project, which leads to this blog on "Can plastic be recycled in Australia?" or "Is plastic recycling possible in Australia?"
The Clean Oceans project is a very worthwhile and ambitious Aussie project to "turn the tide on plastic".
Their stated aims are to:
"We're dedicated to stopping plastics from entering our oceans and waterways, with a goal of banning all single-use plastics on every Australian beach by 2020!"
These are very commendable and practical objectives, which really are important when issues like the Great Pacific Garbage patch are getting out of control completely.
Can plastic be recycled in Australia? Let's look at what you can do
When it comes to the possibility of plastic recycling in Australia, there are lots of misconceptions and gaps in people's knowledge.
See our blog on a ban on single-use plastics.
This leads to lower recycling rates than are possible and lots of plastic ending up in landfill that does not need to. We will cover some of the more common and easier-to-recycle items as below:
Bottles
Plastic drinking bottles can be recycled in a yellow commingled recycling bin at both a business and a residential address. The recent recycling crisis is impacting these services, but it is still available in all major metros in Australia.
Clear plastic wrap
Clear plastic wrap can be recycled for businesses when it is collected in bale bags. The wrap needs to be clean and clear.
Plastic bags and dark plastics
Currently, there is no commercial recycling service available for dark or low-grade soft plastics. They can be recycled into items like park furniture through REDcycle which operates through major supermarkets.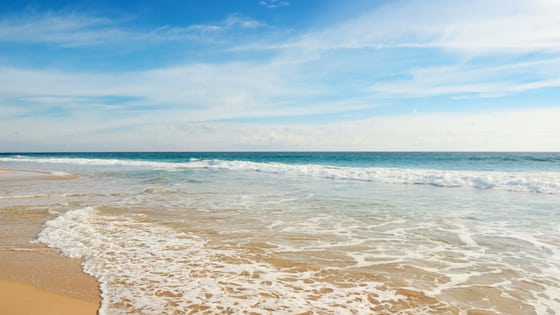 Items like coffee pods
All sorts of odds and ends such as coffee pods, rubber gloves, hairnets, pens etc can be recycled by using Terracycle boxes.
Can we turn plastic back into oil?
There is a new technology that aims to turn plastic back into oil and hence save on new fossil fuels. A plant doing this is based on the Central Coast of New South Wales.
Conclusion on "can plastic be recycled in Australia?"
Should we really prioritise plastic recycling in Australia? Or, are there any other and better options?
The easiest solution which we can substitute prioritising plastic recycling in Australia with is to reduce plastic usage significantly because huge amounts of plastic such as coffee cups etc. and packaging end up in landfill (at best) and the ocean (at worse) every year.
We have argued before for a single-use plastic ban in Australia.
We will never be able to recycle all our plastics, and so I think we should not use them to the same extent and avoid them whenever possible.
See our blog on the new recyclable packaging labels being introduced.
In the meantime, take advantage of the recycling options listed above.
Plastic waste: we need to deal with this plastic issue!
You may have heard the old saying that there are plenty more fish in the sea, especially if you are a fan of dating shows like Married At First Sight. However, you may not know that if we do not solve our issues with plastic waste as a country and planet, that saying may not actually mean that much!
Some of the latest research is actually suggesting that by 2050, there will be more plastic waste than fish in our oceans and seas! This is only 32 years away, so the pressure is certainly on us to make viable and lasting changes and find real waste disposal services options.
Why is plastic waste becoming such a huge problem?
We keep discussing issues with plastic recycling not just in Australia but also in the world.
The issue with plastic rubbish is basically threefold. We produce huge amounts of plastic, it lasts forever, and we do not recycle it or treat it correctly once it becomes "waste".
The World Economic Forum is quoted by the Washington Post as "If we keep producing (and failing to properly dispose of) plastics at predicted rates, plastics in the ocean will outweigh fish pound for pound in 2050, the nonprofit foundation said in a report Tuesday.
"According to the report, worldwide use of plastic has increased 20-fold in the past 50 years, and it is expected to double again in the next 20 years. By 2050, we'll be making more than three times as much plastic stuff as we did in 2014."
This issue have real impacts on the sea and wildlife.
The Irish broadcaster RTE recently reported that:
"Ongoing research at Galway Mayo Institute of Technology has found that seabirds around the coast regularly ingest plastic that they mistake for food.
250 dead birds were examined, of which 20% had plastic in their stomachs.
A number of seabirds had swallowed so much plastic, they had no room for food and died of malnutrition.
The United Nations says marine plastic is now a major threat to the oceans."
See our blogs on topic such as the terrible Pacific garbage patch.
What can we do about this plastic trash threat?
Whilst there is no easy answer to this very serious problem, there are of course steps that we can take and everyone needs to be part of.
The first would be to reduce the amount of plastic packaging that we use in everyday life. This would involve action from supermarkets and manufacturers. See what can be recycled?
The second step would be for people to say no to many common plastic items like plastic bags or even something as simple as plastic drinking straws. These items are often only used once and cause major issues.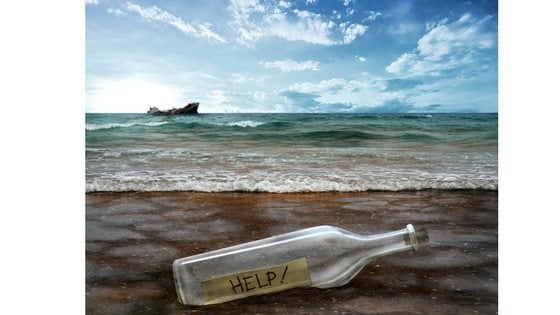 The third would be to have better access to plastic recycling services such as commingled or mixed recycling. This is commonly available for most businesses and households in Australia.
The fourth is to focus technology on better ways to recycle or use plastics (and promote truly biodegradable alternatives) in other ways. For example, there is a new plant on the Central Coast of NSW that aims to turn plastics back into fuel!
Conclusion
The problem is getting to a position where it needs to be addressed. In my mind, these sorts of issues is of the most urgent nature.
Our wildlife and even our food chain are polluted and only getting worse.
The nature of plastic is that it is as good as lasting forever, at least many human lifetimes.
The problem is much better prevented than cured, and prevention is the easiest option. We do need engagement at a local, individual, commercial and national level.
Every step helps. For example, in our house we say no to drinking straws and bring our own shopping bags.
Of course, reducing plastic waste will also help a business cut their bin collection costs!
Recycle plastic: is Earth becoming plastic planet rather than the blue planet?
Recycle Plastic: We all like to think of our planet as a beautiful blue marble floating in infinite space. In fact, one of the most famous photos ever taken is the Blue Marble picture taken by Nasa on the Apollo 17 mission. See a version of the picture below: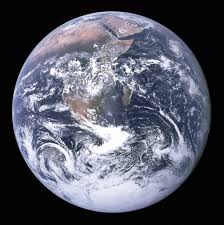 Unfortunately, scientists are starting to refer to the Earth as the Plastic Planet. Why, you ask? That is due to the huge amounts of plastic that have been produced in the last 60 years.
According to the BBC: "US scientists have calculated the total amount of plastic ever made and put the number at 8.3 billion tonnes. It is an astonishing mass of material that has essentially been created only in the last 65 years or so. The 8.3 billion tonnes is as heavy as 25,000 Empire State Buildings in New York, or a billion elephants."
Some of the more scary and amazing facts on the sheer volume of plastic produced in a very short space of time include (based on a study from the University of California):8,300 million tonnes of virgin plastics have been produced:
Half of this material was made in just the past 13 years
About 30% of the historic production remains in use today
Of the discarded plastic, roughly 9% has been recycled
Some 12% has been incinerated, but 79% has gone to landfill
Shortest-use items are packaging, typically less than a year
Longest-use products are found in construction and machinery
Current trends point to 12 billion tonnes of waste by 2050
Recycling rates in 2014: Europe (30%), China (25%), US (9%)
We need to recycle plastic to deal with this issue!
The scariest stat from the list below is how little of the plastic produced is reused or even recycled. Clearly as a society, we need to move away from the "throw-away" culture that we live in. At least once we produce the product – it is pretty easy to recycle it.
Waster offers low-cost waste and recycling services (including recycling plastic services) to small and medium Aussie companies on flexible 30-day agreements. You can check out our bin and collection options online today:
You can also check out the blog we have published on the topic including recycling bins and whether a clean environment should be a human right and what can be recycled.
Check out our blog on developments in aluminium recycling: Sydney recycling bins.