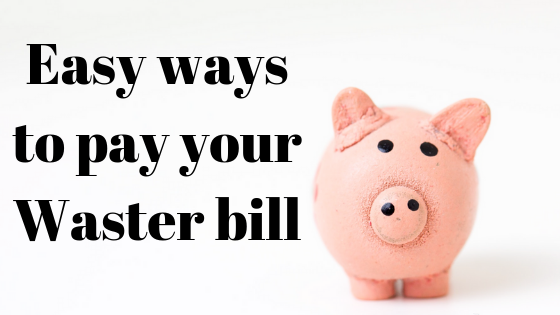 Waste Bill Payment Options: How To Pay Your Waste Disposal Charges Bill
At Waster – we are very aware that invoicing and billing is very important for customers. Receiving a waste bill  that is accurate, on time and easy to – pay with various payment options is very important.
In fact – in some of our online reviews – some people say our invoicing is really good – and other say it can be a negative!
In today's blog post – originally published on 21 August 2019 – we cover everything you need to know about your waste bill – and your waste charges.
Invoicing is vitally important for any business – and is not always as straightforward as you may think – see this interesting Forbes article in that regard.
Waster waste bill – Our billing method
At Waster – we bill monthly in arrears. For example – if you start services with us in September – your first invoice will be issued in early October.
The invoice will be dated the last day of the prior month – i.e. 30 September. Payment terms are 14 days from date of invoice – so in this case – payment would be due on 14 October.
When will your waste bill be issued?
As Waster uses the services of many different waste and recycling providers – your invoice may include services provided by many different trucking companies.
This means that our invoices are issued a little later than some other waste and recycling customers.
We aim to issue your waste bill on the 8th working day or each month. This gives sufficient time for you to review your waste bill and waste disposal charges.
It should also be pointed out that your waste bill will vary month to month – i.e. based on the actual number of collections. In some months there may be more collection days than others.
Direct debit payments, submitted credit card payments or payment on invoice.
With Waster – you basically have two main options for paying your bill. We offer a 3% discount on direct debit payments from a provided bank account.
We offer a discount – as it saves us significant time and effort in following up on slow payers.
Please contact us at [email protected] – to request a direct debit request form.
You can also pay by a provided credit card – i.e. Mastercard, Visa, Amex. Note -there is not a discount provided for credit card payments – but there is also no surcharge.
You will receive your invoice prior to the running of the direct debit payment file – on day 14 each month. If you spot a discrepancy or query your invoice – of course, contact us and we will seek to rectify prior to running the direct debit.
Payment on waste bill invoice
If direct debit does not suit your business – you can of course pay on invoice (i.e. on 14 day terms from end of month.
The following options are available for your waste management bill pay:
BPAY – through our online invoice – you can pay directly by BPAY
Bank transfer – make a payment to our bank account – noting your invoice number on the payment (otherwise it will be very tricky to reconcile!)
Online credit card payment – you can pay online by clicking your emailed invoice – and pay with Mastercard, Visa or Amex. There is no surcharge.
Call up to pay by credit card – you can call us on 1300 927 837 to make a payment over the phone.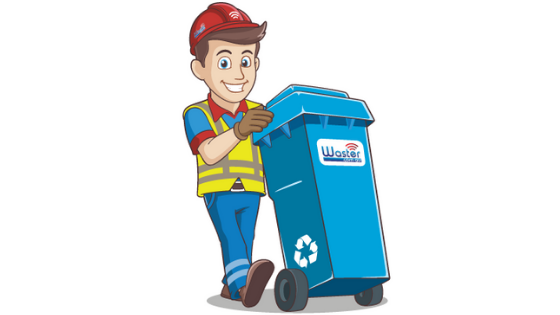 Automatic email reminders for overdue invoices.
You will receive an automated invoice for any invoices (waste bill and waste disposal charges) overdue by 14 days – i.e. on the 28th of the month.
You will also receive an automatic email showing any outstanding invoices at the beginning of each month.
Please note – company policy is to put overdue accounts on stop service – i.e. collections will be paused when overdue.
Querying invoices and waste collection charges
If you have any queries re your waste bill – please email or call us – and we will investigate and rectify as soon as possible.
Payments set against oldest waste management invoice first
Payments received will be set against the oldest outstanding invoice. This means that if you missed your June invoice for some reason – and paid the July invoice – the payment will be set against the June invoice.
May take 48 hours to show up on statement – i.e. be reconciled.
Please remember: Add your invoice number to the payment – otherwise it will be difficult ton reconcile!
Conclusion on paying your waste management bill
We seek to make paying your waste bill as easy as possible – for customers and obviously also for us as a business.
Please contact us if you have any questions or queries in this regard.