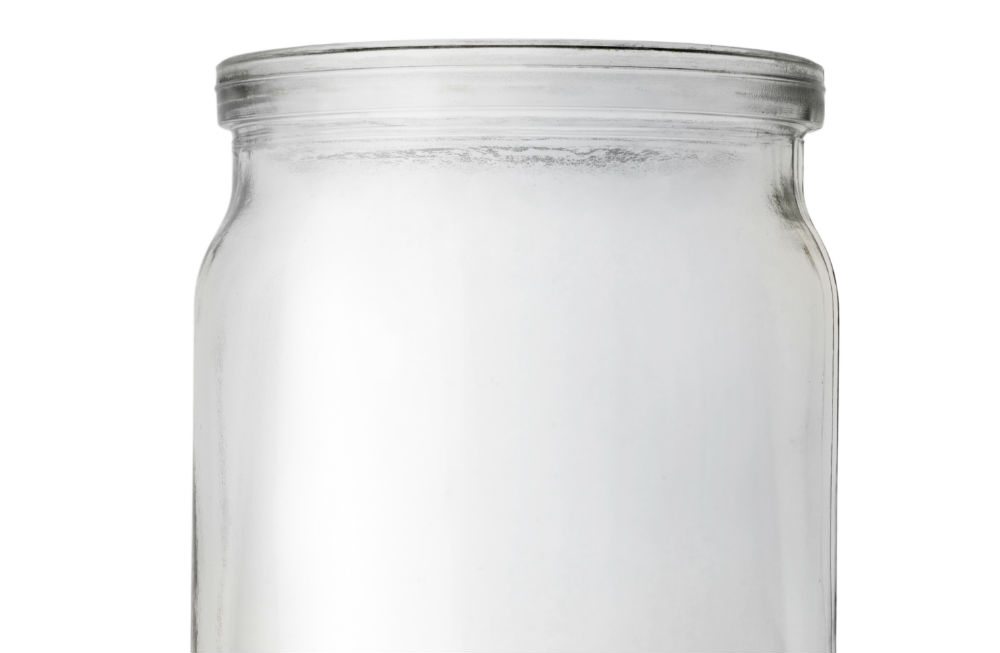 Rent A Bin For Garbage 🗑️ – How We Can Reduce Waste And Costs
Rent A Bin For Garbage 🗑️ : in our regular blogs, we always talk about various ways of achieving the joint aims of reducing waste to landfill and also reducing costs for business. The success that a business or individual can achieve in this context is really related to how much intelligent effort you put into it. Of course, by using a smart and effective waste management plan – and using easy recycling approaches such as cardboard recycling or commingled recycling (what can be recycled) – most businesses like offices can achieve very high recycling rates. See our blog on recycling Melbourne, which covers the scourge of takeaway coffee cups.
---
>Download Now: Free PDF Business Owners Guide To General Waste Bin Services
---
How can Waster help you rent a bin for garbage?
Waster offers a real alternative for small and medium Aussie businesses as we have a real focus on recycling and helping you reduce waste management costs for your garbage bins. In fact, as our business model lets us make as much money from recycling as from general garbage bins, we are aligned with you in seeking to boost recycling.
See our online shop for garbage bin colour code info (i.e., red, blue, yellow bins, etc.). We provide all commercial garbage bin sizes which you can rent. You can choose from 240-litre wheelie bins (standard garbage bin size for a home or small business) up to 4.5m front lift bins.
So, check out our flexible 30-day agreements and commercial garbage bin rental prices online today!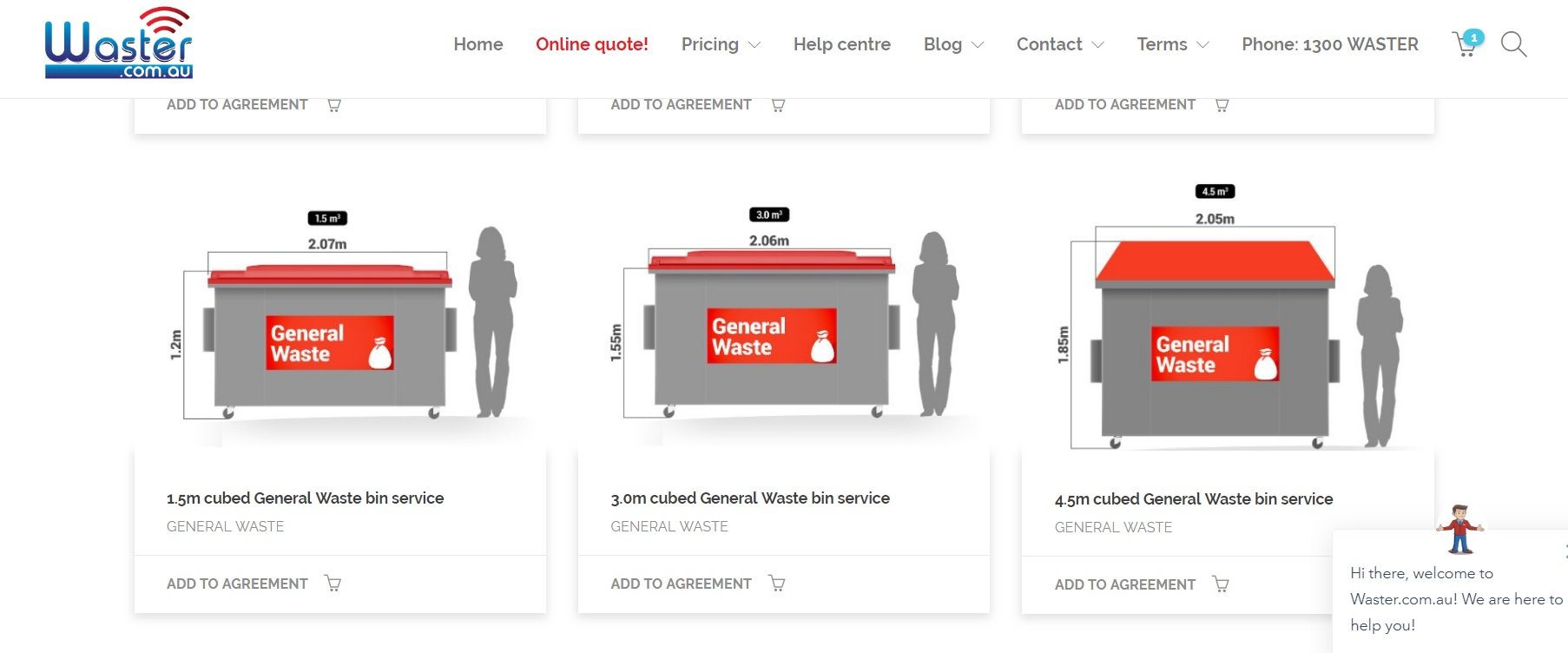 How one woman does not need to rent a bin for garbage at all!
When we are all trying to reduce our waste by renting a bin, it is interesting to learn about people who almost do not need garbage bins at all. One such woman is Erin Rhoads. This woman set a standard in boosting recycling. She was so successful in boosting recycling that she stored all her waste collected in 18 months in one jam jar.
We quote from the article in the Age below:
"So, what's in the jar? Items that she can't recycle: plastic straws, receipts, scratchies, foil pill sachets, empty make-up containers, plastic packing tape, fruit produce stickers and plastic tags from clothes.
Ms Rhoads became anti-plastic in 2013 when taking part in Plastic Free July. Going without packaging and bags convinced her to reassess her priorities and press the accelerator by going zero waste."
Her ten tips you should know written below:
Don't buy food with packaging
Practise mindful consumption
Use a compost bin
Grow your own vegetables and herbs
Use a refillable water bottle
Don't use a plastic straw: only use a stainless steel one
Use food scraps to make vegetable broth
Carry reusable cutlery
Make your own makeup, such as mascara, using organic soap, activated charcoal, purified water and almond oil
Use cloth sanitary pads that are washable or a Mooncup – a silicone cup
See our blog on a breakthrough labelling scheme in bin collection in Brisbane.
Why you should pick Waster
When you think about renting a bin for garbage, Waster always comes to mind for small and medium businesses in Australia.
All across Australia, you can find all sorts of waste management and recycling services providers. "How can I ensure that Waster, the waste management company with good reviews, will fulfil their services with efficiency?" Well, you will have to book and find out about our services!
So, why should you pick Waster? Here are some reasons:
You pay exactly what you asked for – and not a dollar more! For your waste management and recycling needs for your waste, avail of our flexible, 30-day contracts instead of those long, unproductive, and hidden fee-containing lock-in contracts.
Designed for small and medium businesses – we help you reduce cost while boosting recycling. That's a win-win situation!
On-time and reliable – we provide fully accredited logistics and facility operators. By saying so, we ensure the safety and efficiency of our services.
Waster enables many Australian businesses to access the cheapest bin collection, removal and disposal prices there are in the Australian garbage market. A statement from our very own states that it "requires no lock-in contracts, no unjustified rate increases and no hidden costs" and operates in all metro regions throughout Australia.
Type of bin services
The bins for garbage rentals we deliver to small and medium businesses include cardboard and paper recycling, commingled recycling, confidential paper destruction, general waste, grease trap liquid service, medical service, organic waste service, sanitary bin service, and TerraCycle Recycling boxes. You can click on the blue button at the top of the blog to learn more.
We also recommend you purchase any suitable recycle bins for garbage collection to save up more money. Filling up rubbish bins with loads of waste will make it more expensive; recycling helps reduce that!
Again, take note that there is no hidden charge in our services if you want to rent a bin for garbage from us. Additionally, we even offer discounts if you purchase multiple bins!
Conclusion on rent a bin for garbage
It is indeed great to hear stories such as the one above. It can certainly give us all motivation and something to aim for. But it is probably not realistic for the vast majority of businesses in Australia.
We have always explained that to rent a bin for garbage and recycling (when your council garbage bins are no longer big enough), you should be focusing on reducing costs, increasing flexibility and boosting recycling. So, even taking small steps can deliver big benefits for your finances and the environment.
Watch this video to learn more about waste-free living. Basically, be ready to know about reducing food scraps, composting, sharing, repairing and recycling!
Cheap garbage bin rental really needs to mean long term good value with no hidden expenses or surcharges. Garbage bin rental prices can often start off low and then increase gradually. Furthermore, it increases to the point that your prices are no longer as low as you thought!
You probably found us via organic search – for something like renting a bin for our business – our blogs have been recognised in an article that discusses blogging and how it helps businesses – check it out.