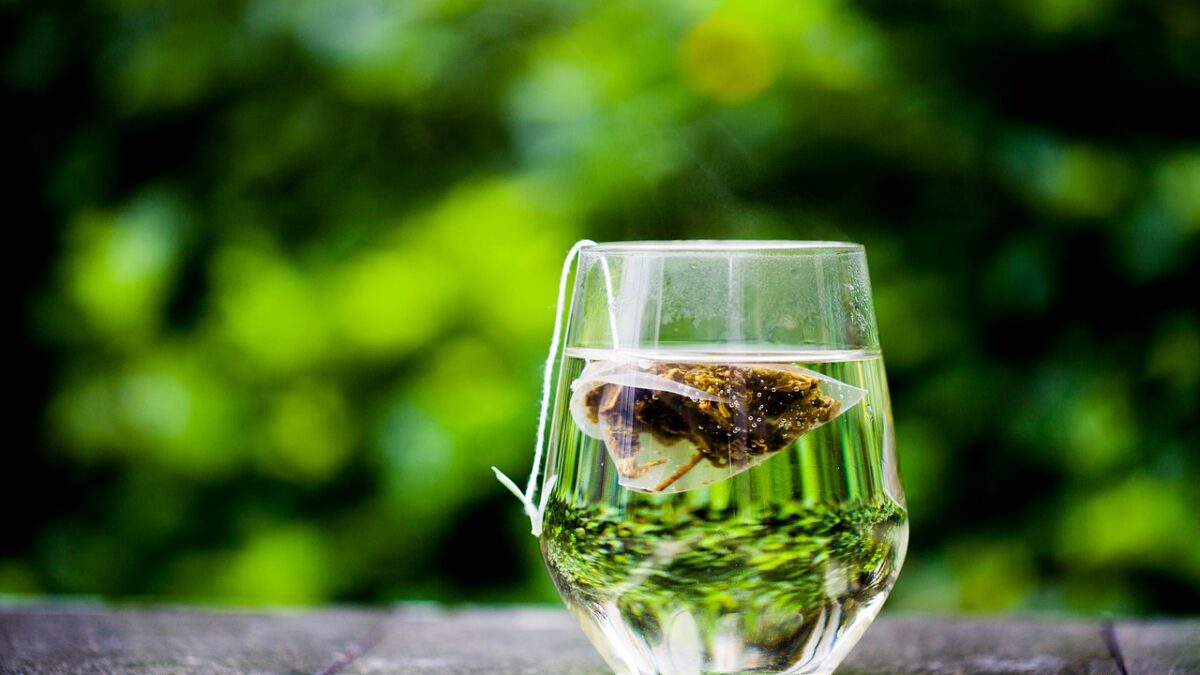 Plastic-Free Tea Bags In Australia 🍵
Plastic-Free Tea Bags In Australia 🍵: In this blog, we discover some of the best options we have in Australia when it comes to plastic-free tea bags. Of course, we also discuss why you should avoid tea bags with plastic – a way to encourage our readers to go plastic-free!
One thing's for sure: a quick cuppa with the use of tea bags before I go 'get 'em' at work wakes me up and (almost – might need another one for later) completes my day! I, along with plenty of other people in the whole world, just can't help it; we need our morning, afternoon and evening fix as our daily ritual!
A bit of history
We are not the first ones to enjoy brewing with a tea bag, however. More than a hundred years ago, an American tea and coffee importer with the name of Thomas Sullivan used silk pouches with tea inside and shipped them out as a sample.
This became known as the first tea bags, and it became a hit with people because of how simple and quick it became to brew tea. Truth be told, its invention was a mistake as the bags were meant to be removed before placing the tea leaves into the water. A good and monumental mistake, might I say?
Shortly after, biodegradable tea bags made from natural fibres became much more popular and have now become the norm as time passed by.
Plastic-free tea bags in Australia: options?
But unfortunately, to keep up with the demand of tea bags nowadays, manufacturers have resorted to packing tea with the use of plastic, all for the sake of convenience. A lot of people (which includes us here at Waster) would want better alternatives to plastic.
How can we find some?
So here we are today – we present to you, our readers, some of the best plastic-free tea bags you can find in Australia. We suggest you continue reading this blog to learn more.
Waster: provider of readily-available recycling solutions for small and medium Aussie businesses
Before we take you further into the discussion and talk about where you can find some of the best plastic-free tea bags in Australia and why you should avoid those with plastic, we want to share Waster with you.
Who is Waster? Why do plenty consider it as one of the best waste and recycling companies in Australia?
---
>>Download Now: Free PDF Business Owners Guide To General Waste Bin Services
---
Simply put, Waster provides you with innovative solutions for your and your business's waste management and recycling needs. In addition to that, we provide flexible, 30-day contracts instead of the typical lock-in contracts, which proves a better choice nowadays.
Click on the blue button below to learn more.
---
READ NOW: Discover The Best Options: Plastic Free Kettle Australia ♨️ 
---
A guide to picking the best plastic-free tea bags in Australia
Tea bags, as mentioned above, can be made from plastic. They can also be made by silk or paper. But alas, most of them have plastic materials to seal the bag tightly. Of course, even this minute amount of plastic can cause negative effects to the environment.
First things first, it prevents tea bag recycling from happening. From our "can you recycle tea bags?" blog:
"Several tea bag brands use polypropylene, a sealing plastic, to keep their tea bags from falling apart.
"The problem? You cannot recycle or biodegrade tea bags.
"Eventually, it will contribute to plastic pollution as not all of it can be broken down even when you put all your used tea bags in the food waste or compost heap.
In other words, most bags use non-biodegradable polypropylene as sealants in their bags.  The skeleton left behind, however, is non-biodegradable."
To add, another problem with having plastic in tea bags is the presence of microplastics.
Microplastics are "very small pieces of plastic that pollute the environment. Microplastics are not a specific kind of plastic, but rather any type of plastic fragment that is less than 5 mm in length according to the U.S.  National Oceanic And Atmospheric Administration (NOAA)".
And, a cuppa tea might contain 11 billion microplastic particles, if you did not already know. Microplastics can cause health issues for both humans and animals if consumed. Not only that, as they are plastic and difficult to see, they will more or less stay here in our environment for a long time if we do not do something about it.
The best thing to do, obviously, is to cut our use of tea bags with plastic and find plastic-free alternatives here in Australia. Fortunately, we have some for you that you can consider.
Few example of tea bags that are with plastic and plastic-free
Plastic-free
Lipton – Quality Black and Intense, traditional tea bags made from Manilla hemp and cellulose fibres. Additional info: they are compostable but not recyclable.
Pukka – their teabags are folded and stitched together with the use of organic cotton along with a unique folding process. They're plastic-free and can go straight into your compost!
Nature's Cuppa Organic – Eatrite Australasia Pty Ltd (the manufacturer) also provides plastic-free tea bags here in Australia. They responded that their tea bags are made with unbleached paper – without polymers nor plasticisers, of course! To add, they are closed with a metal stapler.
With plastic
Tetley – Their tea bags without strings contain just a teensy, tiny bit of plastic to make sure that the bags remain closed when they are in your tea.
Lipton Green Decaf, Chai and Herbal – As opposed to their Quality Black and Intense, Greed Decaf, Chai and Herbal traditional tea bags are made from manilla hemp, cellulose and thermoplastic fibres. Do take note that they are not compostable or recyclable.
Bushells Tea Bag – Their paper is made from Manila hemp, cellulose and thermoplastic fibres, as such they are not compostable or recyclable.
Contact Waster right now for your waste and recycling needs now!
Does your Australian-based business need waste and recycling services? If so, then you have come to the right website!
Please call 1300 WASTER (1300 927 837).  You can also email us at info@waster.com.au or enquiries@waster.com.au if you have any further questions. Find the best deals in terms of waste and recycling pricing and services!