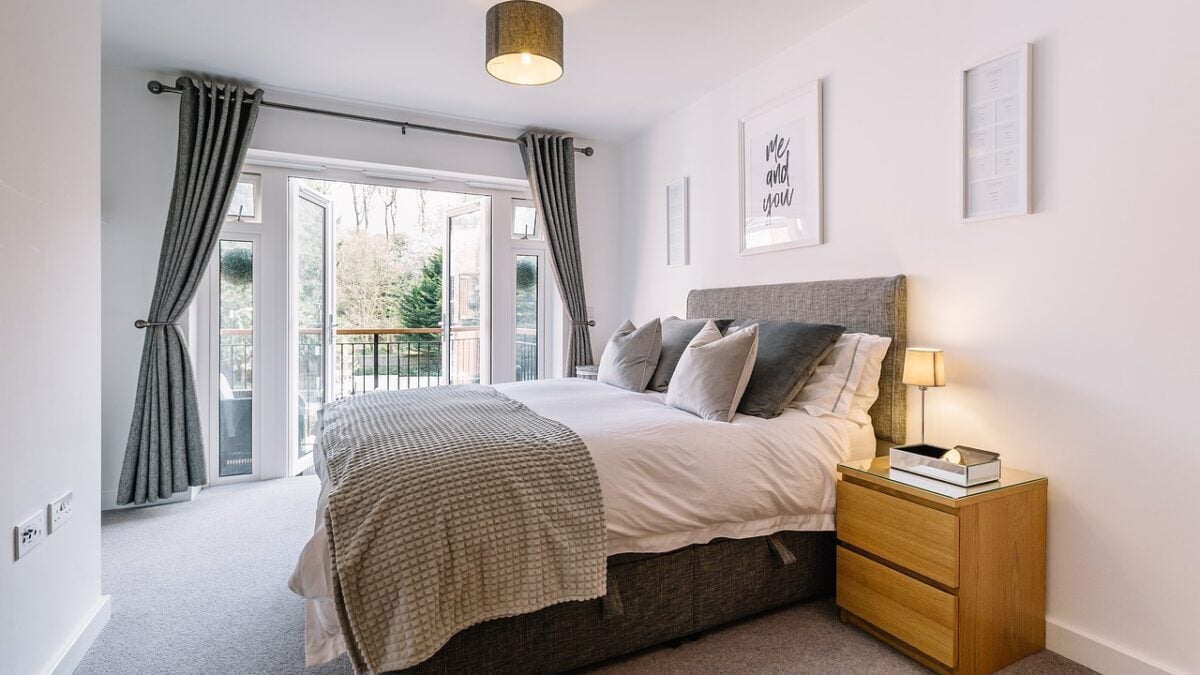 Is Recycling Quilts And Pillows Possible? 🛏️
Recycling Quilts And Pillows 🛏️: In this blog, we will tackle and find out whether or not you can recycle both your quilts or pillows. Of course, we also present you with the right option should quilts and pillows recycling be impossible. Continue reading this blog to learn more.
Having a good night's rest is vital to function properly the next day. First of all, sleep enables one's body to repair and make itself fit for another day. Along with this, some benefits of adequate sleep also include preventing excess weight gain, reducing the risk of incurring an illness, increased concentration and productivity, fortifying your heart and plenty more.
One way to sleep like a baby is to snuggle under a quilt (or a duvet) to help you fight off a cold weather and rest the head above a comfortable and raised pillow. Quality sleep can be quite difficult to have, but these items in bed can certainly help you.
As you continue to use them, however, they will inevitably grow old and worn out. As an environmentally conscious and responsible fellow, how should you take the old or worn-out quilts and pillows off your hands the environmentally responsible way?
One answer that we all seem to lean to is recycling. Is quilts and pillows recycling possible? Or, are there any other options for them that does not involve recycling at all? Below, we will cover what you should do with your quilts and pillows. Read on to learn more.
Short answer: unfortunately, recycling is not possible for quilts and pillows. Reusing and repurposing, however, is. 

– Mr Waster
Waster provision: recycling solutions available for small and medium Aussie businesses
Before we take you further into the discussion and determine whether or not quilts and pillows recycling is possible, along with determining the best possible options for them should recycling not be available, we want to share Waster, waste and recycling provider, with you.
Who is Waster? Why do plenty consider it as one of the best waste and recycling companies in Australia?
---
>Download Now: Free PDF Business Owners Guide To Commingled Recycling Bin Services
---
Simply put, Waster provides you with innovative solutions for your and your business's waste management and recycling needs. In addition to that, we provide flexible, 30-day contracts instead of the typical lock-in contracts, which proves a better choice nowadays.
Click on the blue button below to learn more.
---
READ: How To Dispose Of Any Fire Extinguisher The Safe Way 🧯
---
The possibility of recycling quilts and pillows
How recyclable do you think quilts and pillows are? Take a wild guess. Some might mistake both of them as a type of textile, hence thinking that they can recycle quilts and pillows.
Unfortunately, that is not the case. Quilts and pillows recycling is not possible, meaning that you cannot and should not recycle both of them. Instead, you should place them in your general waste or rubbish bin (depending on their condition – more on this later).
Why is recycling quilts and pillows just not possible? We will answer both in a separate manner below.
The reason why you cannot recycle quilts is because they are not made from materials that are considered as recyclable. Quilts are made from synthetic materials which you cannot recycle. In addition, these synthetic materials are not environmentally friendly at all because, obviously, they are made from synthetic fibres.
As for pillows, you cannot recycle them because many filling of a typical pillow, along with the covering, have flame retardants (chemicals applied to greatly decrease the ability of one item to ignite) and harmful synthetic materials like quilts that include polyester fibres and polyurethane.
How to avoid throwing quilts and pillows in rubbish
As already mentioned above, plenty of us here want to do the right thing and avoid sending any kind of item into landfill. As a result, many of our readers have asked us for better options when it comes to quilts and pillows as recycling, unfortunately, is unavailable.
Below, we provide you with some options on what you can do with your old yet still-usable quilts and pillows.
Repurpose them! If they are not too beaten up, you can still repurpose them at your own homes. For example, Ecoy suggests that you can transform your pillows into cushions. You can cushion the floor or even your backward when you are gardening. As for quilts, you can easily repurpose them as a picnic mat, a beach mat, a screen for projectors and more!
Donate them to others. This is another strong option when it comes to disposing of your quilts and pillows properly. You can donate them to those who really need them. Shelters for the homeless can use your old but still-usable quilts and pillows. Not only humans but also animals have a use for your old quilts and pillows. For example, some organisations (i.e., charity stores) or local animal shelters are always in need of textiles or even items in bed such as quilts and pillows to use as animal beddings.
Recycle other items with ease through Waster
Aside from recycling quilts and pillows (which is not possible), you have plenty of items you can recycle!
Here at Waster, we help businesses achieve a better recycling rate than before. Not only recycling, but we also provide great waste management services to small and medium Aussie businesses, in all metro regions.
Waster provides all waste and recycling services available – whatever the business needs – such as general waste, cardboard or commingled bin collections, sanitary bin services, grease trap cleaning and other services such as organic food waste or confidential paper shredding bins.
You can arrange all your services with Waster and boost your recycling whilst reducing costs. You will also never be trapped into a long-term contract, as we offer the more flexible 30-day contract, instead, and as mentioned above.
We also offer TerraCycle's Zero Waste recycling boxes if you have hard-to-recycle items. Make sure to check them out in the provided link. We currently have the following TerraCycle zero waste subscription box available in Australia:
Beards and Hairnets
Beauty Products
Binders and Folders
Breakroom Waste
Cigarette Waste
Coffee Capsules
Disposable Gloves
Mailroom Supplies
Media Storage
Office Supplies
Pens, Pencils, and Markers
Safety Equipment/Protective Gear
Snack Wrappers
Straws
Toys
Additionally, we have included more TerraCycle Zero Waste Boxes which includes:
Oral Care Waste And Packaging
Laminated Paper Packaging
Art Supplies
Centrifuge Tubes And Rigid Lab Plastics
Fabrics And Clothing
Bottle Caps
Disposable Masks
Plastic Packaging
All-In-One
Kitchen Separation
Contact Waster right now for your waste and recycling needs now!
Does your Australian-based business need waste and recycling services? If so, then you have come to the right web page!
Please call 1300 WASTER (1300 927 837).  You can also email us at enquiries@waster.com.au if you have any further questions. Find the best deals in terms of waste and recycling pricing and services!