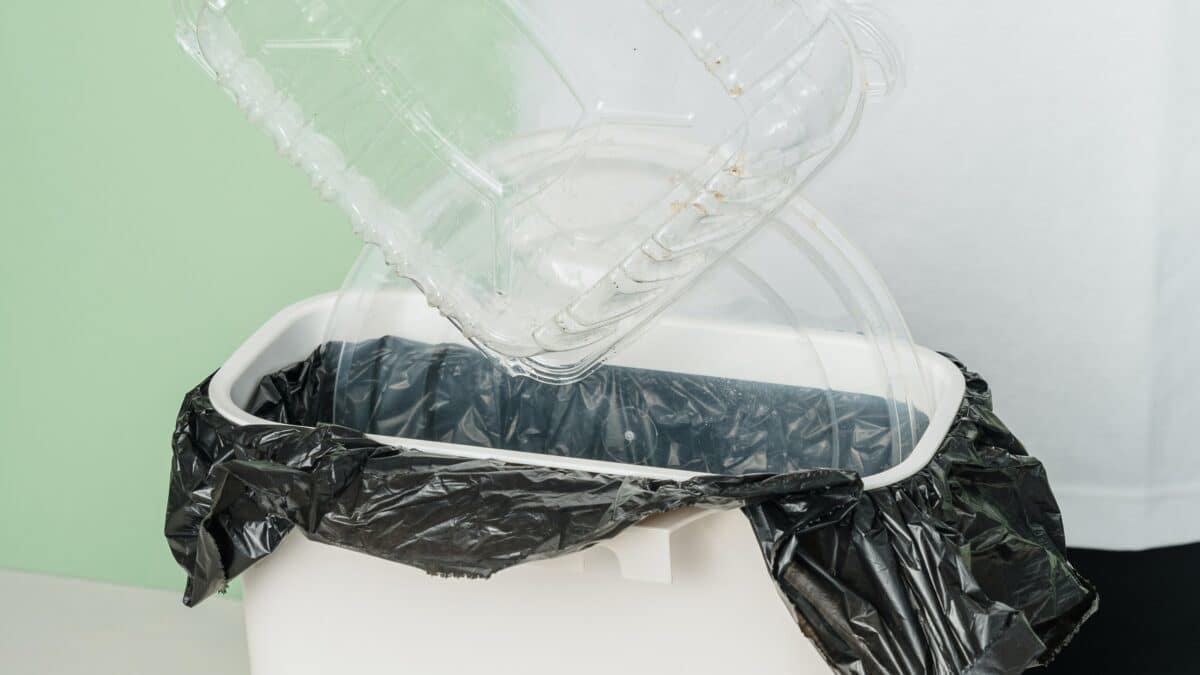 Can You Recycle Biscuit Trays Or Not? 🍪 Waster Answers!
Can You Recycle Biscuit Trays? 🍪: In this blog, we discover whether or not you can recycle your biscuit trays. What do you think will be the verdict? Continue reading this blog first to learn more. 
Here at Waster, we always emphasise the importance of recycling. That is why, we always advertise the upsides of it. Businesses, in particular, can save costs by greatly reducing the amount of waste going into their general waste bin, whilst both businesses and households can enjoy a better, cleaner and more sustainable environment.
Recently, one of our most frequently asked question – or simply FAQ – is about those thin, flimsy and a bit hard plastic trays that usually holds biscuits, fruits or meats' recyclability. Not a lot knows what to do with their plastic biscuit trays, so we have written this blog to help spread out some useful information on what to do with them.
Of course, the first thing that should come to mind when dealing with biscuit trays: "recycle it!" We all want to do our part in saving the environment, so this option should not come as a surprise. However, is this option – recycling biscuit trays – possible for all? Or, is the only way to deal with it throwing it in your kerbside rubbish bin.
Below, we finally answer this question that is usually asked by our readers. Read on to learn more.
Short answer: it depends on whether or not your local council considers biscuit trays as soft or rigid plastic. If it is the former, then go ahead and recycle them. If not, then throw them in the rubbish.

– Mr Waster
Waster provision: recycling solutions available for small and medium Aussie businesses
Before we take you further into the discussion and determine whether or not you can recycle plastic biscuit trays – in other words, debating whether or not it is possible to recycle it in every area – we want to share Waster with you.
Who is Waster? Why do plenty consider it as one of the best waste and recycling companies in Australia?
---
>Download Now: Free PDF Business Owners Guide To Commingled Recycling Bin Services
---
Simply put, Waster provides you with innovative solutions for your and your business's waste management and recycling needs. In addition to that, we provide flexible, 30-day contracts instead of the typical lock-in contracts, which proves a better choice nowadays.
Click on the blue button below to learn more.
---
READ: Recycled Jewellery Australia 💍 – What You Should Do With Old, Valuable Jewellery 
---
In every local scene, can you recycle biscuit trays?
Those plastic trays containing biscuits or meat, or even fruit punnets – can we go ahead and place them in our kerbside recycling bin?
Not to get you confused or anything, the answer to that is dependent on where you currently live. Some local councils consider it as a soft plastic. If your local council considers biscuit trays as soft plastics, then go ahead and recycle them. Place them in your kerbside recycling bin.
However, some have labeled biscuit trays as rigid plastics. In the case that your local area considers biscuit trays as rigid plastics, then you should not recycle them. Instead, you should go ahead and place them in your general waste (or simply rubbish) bin.
The takeaway is: you have to connect with your local council first before doing anything else. Want to recycle your biscuit trays but have no idea if you can? Easily answer this question by contacting your local council and asking this question, "Can I recycle my biscuit tray plastic waste?"
Recycle biscuit trays: are there any other options?
If you really want to deal with biscuit trays without placing them in your rubbish bin and ultimately sending them to landfill, are there any other viable options?
Important Note: As of 9 November 2022, REDcycle is on a temporary pause. 
For example, can you send your biscuit tray waste to REDcycle? Does the REDcycle program accept biscuit trays for recycling?
The answer to that, unfortunately, is no. Take a look at one of their FAQs:
Can I recycle the plastic tray from my biscuit packet via the program?

No, when it comes to biscuit packaging, it's only the soft plastic wrapper that we can accept for recycling. The biscuit trays are classified as rigid plastic and should be disposed of in your council's kerbside collection. As this varies between councils, please check with your council.
Something related: watch this video to learn how many times you can recycle plastic.
Recycle more and better with Waster
Aside from trying to recycle biscuit trays, you have plenty of items you can recycle!
Here at Waster, we help businesses achieve a better recycling rate than before. Not only recycling, but we also provide great waste management services to small and medium Aussie businesses, in all metro regions.
Waster provides all waste and recycling services available – whatever the business needs – such as general waste, cardboard or commingled bin collections, sanitary bin services, grease trap cleaning and other services such as organic food waste or confidential paper shredding bins.
You can arrange all your services with Waster and boost your recycling whilst reducing costs. You will also never be trapped into a long-term contract, as we offer the more flexible 30-day contract, instead, and as mentioned above.
We also offer TerraCycle's Zero Waste recycling boxes if you have hard-to-recycle items. Make sure to check them out in the provided link. We currently have the following TerraCycle zero waste subscription box available in Australia:
Beards and Hairnets
Beauty Products
Binders and Folders
Breakroom Waste
Cigarette Waste
Coffee Capsules
Disposable Gloves
Mailroom Supplies
Media Storage
Office Supplies
Pens, Pencils, and Markers
Safety Equipment/Protective Gear
Snack Wrappers
Straws
Toys
Additionally, we have included more TerraCycle Zero Waste Boxes which includes:
Oral Care Waste And Packaging
Laminated Paper Packaging
Art Supplies
Centrifuge Tubes And Rigid Lab Plastics
Fabrics And Clothing
Bottle Caps
Disposable Masks
Plastic Packaging
All-In-One
Kitchen Separation
Contact Waster right now for your waste and recycling needs now!
Does your Australian-based business need waste and recycling services? If so, then you have come to the right web page!
Please call 1300 WASTER (1300 927 837).  You can also email us at enquiries@waster.com.au if you have any further questions. Find the best deals in terms of waste and recycling pricing and services!