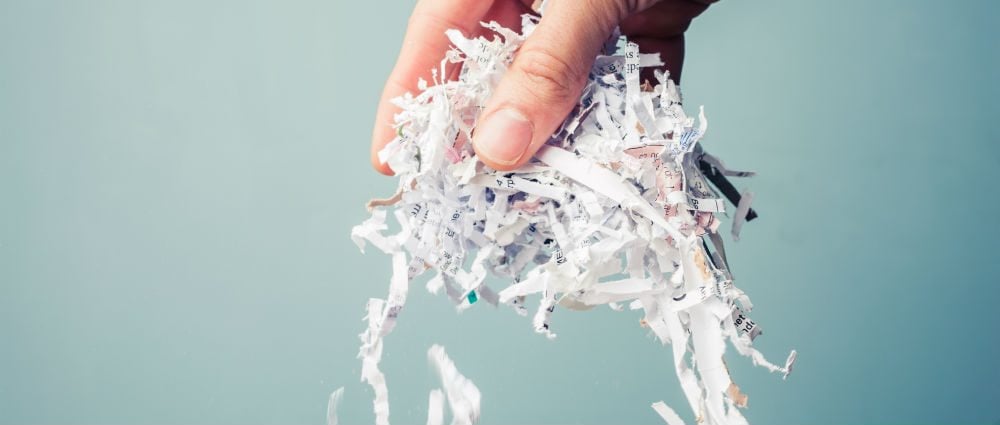 Confidential Paper Disposal: What You Need To Know In 2019!
Confidential paper disposal: we all have information that we want to keep private from prying eyes and be certain that when it has been disposed off, it has been correctly destroyed. With increasing legislation and also customer concern surrounding confidentiality of personal records and information, it is vital that businesses can rely on their confidential paper and document destruction service.
Even in the era of electronic communications such as Whatspp, emails, skype etc – nearly every business and office has lots of confidential paper that needs to be destroyed securely.
How to dispose of confidential papers securely – so nothing comes back to bite you is a very good question – which we will seek to answer for you below in today's blog.
It is very important to not dispose of confidential information in your General Waste or Cardboard and Paper recycling bins. You can also see our article on secure document shredding here. If you are based in Melbourne, we recently wrote an article on document destruction Melbourne.
What documents are commonly destroyed securely
Common documents that may require confidential destruction destruction Sydney include: medical records, bank statements, legal information, contracts, tenders, proposals, employment data, marketing plans, patent or design plans and anything else  that is important to your business and personal activities.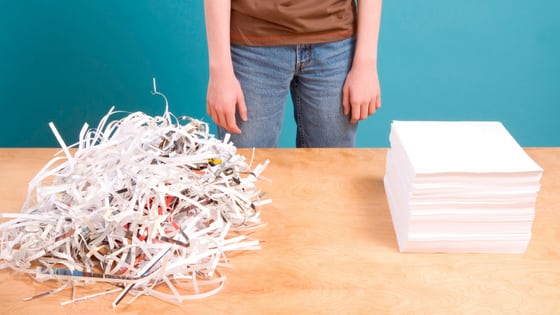 What does a confidential paper disposal bin look like:
Check out our two sizes of confidential disposal bins on our online waste management shop – we offer the service in both 120 litre and 240 litre bin sizes. These locked bins are generally placed in your office space commonly near photocopiers or  other stationary areas. The bins will be padlocked ensuring documents can not be removed from the container.
These services can of course be booked online on flexible 30 day contracts through Waster.com.au.
Collection and destruction process
Confidential paper disposal by a licensed third party operators ensures your peace of mind as certification can be provided that the documents were securely destroyed in accordance with the Privacy Act 1988.
The bins are collected by security vetted drivers with GPS tracked trucks and processed at fully licensed facilities. All these safeguards ensures your documentation is secure destroyed.
For a regular scheduled confidential paper disposal service in either a 120 litre or 240 litre wheelie bin – Waster charges $29.50+GST per collection when on a monthly or more frequent schedule.
If less frequent than once a month – we charge an additional $15+GST per month rental fee to cover the bin usage.
You can book either a once off – or ongoing service with Waster.
Takeaway
Compare prices for confidential paper disposal in our online waste management and recycling shop – we are sure you will obtain excellent services at a great price.
You can also check out our article on secure document destruction Sydney and document destruction Brisbane. See our article on 6 tips for secure document disposal.