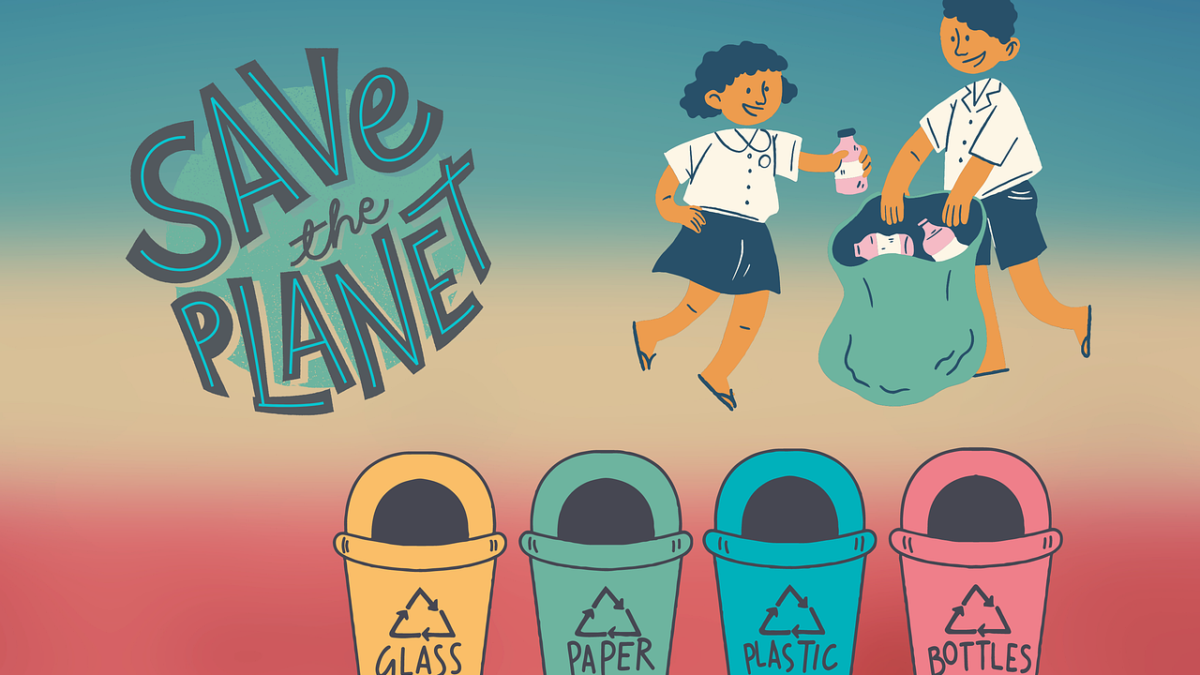 With REDcycle's Temporary Pause, Curby Is The Perfect Alternative ♻️
Curby Recycling ♻️: Curby gives you another solid option for soft plastic recycling, especially with the recent announcement of REDcycle. Want to learn more about Curby? Then we suggest that you continue reading this blog!
Every day, Waster gets a lot of different queries, ranging from questions such as "Can I recycle (insert name of item here)?" or "How can I dispose of this item?". Of course, we are happy to oblige and answer all questions, no matter what question the sender hits us with.
Most of the items or products that they enquire about and want to recycle are considered soft plastics. Usually, we have one answer for soft plastic recycling: take them to your nearest REDcycle drop-off (i.e., supermarkets such as ALDI and Woolworths) point to have them recycled. However, sending your soft plastics to REDcycle won't be possible for the time being at the time of this writing.
Just recently, REDcycle announced its temporary stop. When it will return, no one really knows except those at REDcycle themselves. Now, the question is, what can we do with our soft plastics? Do we just chuck them down the rubbish?
The answer is no. There is another solution in Australia, and that solution is Curby. What is Curby? And how does it help divert soft plastics from landfill? Below, we cover everything you need to know about Curby and how it is the perfect soft plastic recycling alternative to REDcycle.
Who Waster is and what it does for businesses
Before we go further and cover everything you should know about Curby's soft plastic recycling program, let me share with you more information about Waster.
---
>Download Now: Free PDF Business Owners Guide To Commingled Recycling Bin Services
---
We here at Waster provide you with innovative solutions for your and your business's waste management and recycling needs. Furthermore, we provide flexible, 30-day contracts instead of the typical lock-in contracts to SMEs, which proves to be better.
If your business is based in Australia, partnering up with Waster will prove to be beneficial for your business! Here, I enumerate to you what we bring to the table in terms of providing quality waste and recycling services.
You pay exactly what you asked for – and not a dollar more! For your waste management and recycling needs, avail of our flexible, 30-day contracts instead of those long, unproductive and hidden fee-containing lock-in contracts.
Designed for small and medium businesses – we help you reduce costs whilst boosting recycling. That's a win-win situation!
On-time and reliable – we provide fully-accredited logistics and facility operators. By saying so, we ensure the safety and efficiency of our services.
As such, problems in the waste management industry are bound to rise like in any other business. But like Curby's soft plastic recycling program is to REDcycle's temporary pause, there is a solution or alternative for everything. So if such issues arise in regard to our service, you can talk to our friendly customer service team.
---
READ NOW: Election Sign Talks: Can You Recycle Corflutes? 🗳️
---
Now, let us go on and talk about everything you should know about Curby's soft plastic recycling program.
Here's everything you should know about Curby's soft plastic recycling program
First off, what is Curby?
Curby, the 'future of recycling', is a recycling initiative in Australia that offers its community members a way to recycle all kinds of soft plastics along with other viable materials such as coffee capsules via the existing yellow recycling.
It was founded on the Central Coast of NSW and was created by concerned locals who believed that recycling and saving the environment should not have to be treated like a chore and complicated. Instead, they believed in (and made) preserving our environment easy and fun.
The Central Coast NSW locals created Curby the Bilby along with the Curby program which aims to recycle targeted materials at home using the existing yellow bin. Currently, the Curby program is already available in four councils, with over 19,693+ members and plans to expand in the near future.
How do you 'Curby' it?
Soft plastic recycling is made more possible with Curby, as already mentioned above. But the next question is, how can you fully utilise the Curby program?
Well, you have to join first! But joining is easy. Here is what you should do:
Simply download the Curby app – available in both the Google Play Store and iOs App Store.
 After you download the app, proceed to open it. Complete the registration you see once you open the app.
If Curby is available near you, then proceed to select a program.
Those are basically the steps. You're now ready to use the Curby program and recycle your soft plastics!
Curby recycling: what to do with your soft plastics
You must follow a few rules if you want your soft plastics recycled by Curby.
First, wait for your bag to be fully filled specific to your program (in this case, soft plastics recycling), and then you're ready to Curby it!
Once the bag is full, scan one of the QR codes on the bag or tag using the Curby app. Now, place them in your yellow bin.
Curby has partnered with different councils and tapped into their existing bin collection service. Along with tapping into their bin collection service, they collect those that are bagged and recycle them.
Once your bag reaches the sorting facility, their partner IQ Renew then separates your bag from the other recycling materials and their recycling journey continues where they are fashioned into 'new' materials to be recycled once again!
Contact Waster right now for your waste and recycling needs now!
Does your Australian-based business need waste and recycling services? If so, then you have come to the right website!
Please call 1300 WASTER (1300 927 837).  You can also email us at info@waster.com.au or enquiries@waster.com.au if you have further questions. Find the best deals in terms of waste and recycling pricing and services!