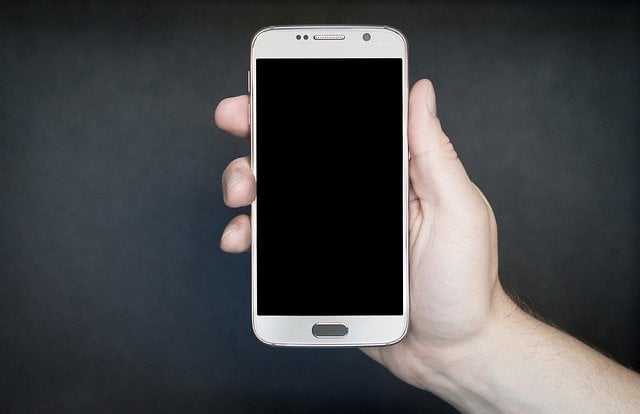 Mobile Phone Recycling 📱 – Recycle Old Phones
Mobile Phone Recycling 📱:  We all agree that there are many benefits of using a mobile phone, may it be contacting your loved ones from far away, using it when an emergency situation arises, or even just to kill some time, it has become an important part of our lives.
No one can even fathom not using your phones nowadays. And that is the norm. You might even be reading various Waster blogs on a mobile screen.
But what if you grew tired of your mobile phone and want a new one? Or, just suddenly, your phone broke down? What will you do about it?
A bit about Waster
Before I continue with the topic on mobile phone recycling, let me first share with you Waster.
We here at Waster provide you with innovative solutions for you and your business's waste management and recycling needs. Additionally, we provide flexible, 30-day contracts instead of the typical lock-in contracts, which proves to be better.
---
>Download Now: Free PDF Business Owners Guide To Commingled Recycling Bin Services
---
Click on the blue button to learn more.
---
READ: Furniture Waste Statistics 🛋️
---
How do you recycle your mobile phone?
It is first important to note that for whatever reason you want to recycle your old mobile phone – growing old, wanting a new one or it being just in the drawer of your house – that it is very much welcome. That is because of the concerning growth of e-waste nowadays. According to an ABC article, nearly 23 million unused mobile phones are left to their own and not recycled. As a result, it is a must to recycle them in order to prevent them from going into a landfill.
It is very important to recycle your old or discarded mobile phones because of its inability to be biodegraded. It also contains harmful substances that damage the environment if wrongfully disposed of.
What are the insides of a mobile phone?
It is first important to know what is inside of a mobile phone before learning how recycling it works. Generally, they are made up of different kinds of metals like gold, silver, cadmium, aluminium, lead, and copper. Mobile phones usually have lithium batteries (check our blog on battery recycling). Additionally, the ringing of a phone is caused by a metal called coltan.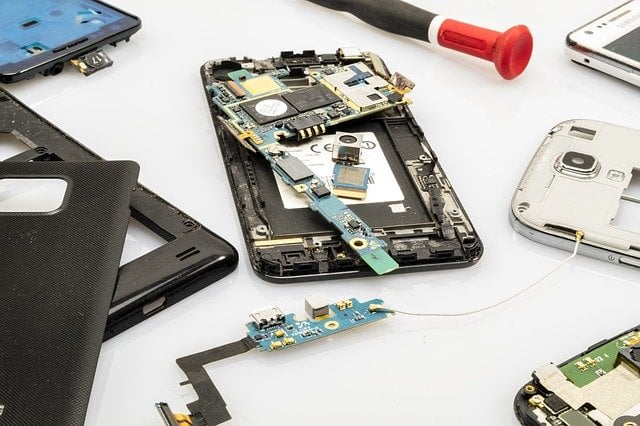 MobileMuster
Typically, mobile phones and batteries cannot be recycled in your local council recycling bins. This is where MobileMuster comes in.
Have you got any idea what MobileMuster is and what it is about? If you don't, let me discuss with you. MobileMuster, partnered with Planet Ark, is the official recycling programme of the mobile phone industry. It is voluntarily funded by many handset and accessory manufacturers. Furthermore, it does not get any profit in doing this programme.
How does the recycling process work? First, you should drop off your phones at the public drop off points. The  3000 and more public drop off points include various phone centres and participating local councils, as well as selected ANZ and Sydney Credit Union branches. After that, MobileMuster recycles it/them for you!
What happens to the phones after they get it? Well, they first make sure to recycle mobile phones to the highest environmental standards. They recover 90 per cent of the plastics and metals in mobile phones and use them to make plastic fence posts, stainless steel, and jewellery. They do not repair or resell them.
Other ways aside from recycling mobile phones
Take note that you can still opt to reuse your mobile phones instead of recycling them, especially if they are still in good condition. Here, I share with you some ways on how to repurpose your old mobile phones:
Use it for gaming purposes – are you a gaming enthusiast? Or maybe just a casual gamer? Either way, why not use your old phone for gaming? Buy controllers or anything that can help you play cool games. For example, try playing the mobile version of PUBG with touch screen game joysticks or BlueTooth controllers. Check out this cool article to know your PUBG mobile gaming needs!
Use it as a work phone – you can use your old mobile phone as a work phone if you ever think of buying a new one, instead of throwing it away. Save your workmates' contacts on your old phone and call them there if the need arises.
Use it as a standalone music player – instead of disposing of your old mobile phone, why not use it as a music player? Instead of using precious space to store music on your new phone, you can store them on your old phone. Additionally, you can save battery life on your new phone if you use your old phone for music playing.
Use it as a radio – listening to a radio is still the way to go, even with other forms of entertainment in today's world. In saying this, another suggestion I will say to you is using your old phone to listen to the radio. There are many free radio apps for both Android and iPhone, so give it a go!
Recycling mobile phones as Olympic medals?
In our quest for knowledge on recycling old phones, we take a look at another country known for its innovative ways: Japan. To counter their mobile phone waste, the Tokyo organising committee has opted to do what seems bizarre – turning old phones into Olympic medals.
Launched last April 2018, they have retrieved numerous amounts of gold, silver, and bronze to create medals from them. The target amount of bronze has long been achieved. Along with providing medals in the upcoming 2020 Olympics, the committee also targets its ongoing problem with e-waste. Additionally, this also addresses the mining problems that Japan experiences.
This is not the first time that this happened. On the 2016 Rio Olympics, leftover mirrors and other materials have been utilised to provide silver. As stated by the BBC,
Tokyo 2020's effort is unique in two regards. It aims to get 100% of the metals from recycled material and it only accepts e-waste from Japanese households.
Mobile phone recycling: conclusion
In our ongoing problem against e-waste, it is very important to find some ways on how to deal with it – mobile phones included. Recycling is a strong option in making sure mobile phones stay out of landfills. But we can also try other means like reusing and repurposing to achieve a more sustainable environment. Check out our blog on computer recycling, which also tackles e-waste problems.
Waster: things you need to know
If you're looking for recycling bins, check our waste recycling shop and find the best deals in terms of pricing and services.
Also, please call 1300 WASTER (1300 927 837), or email us at enquiries@waster.com.au if you have any further questions.