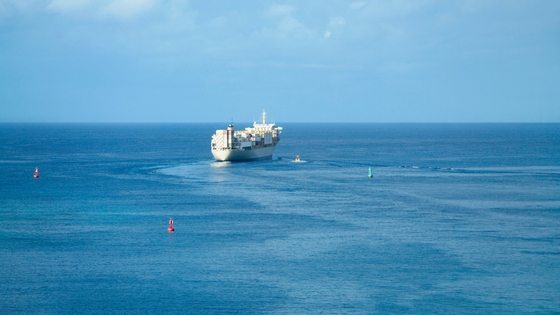 Restaurant Waste Management: What Can Be Learned From Cruise Ships
You may be interested to know – or quite possible not interested at all – that your writer was recently on holiday on a cruise ship from Sydney to the amazing South Pacific. Ok – probably not interested. This trip made me think of a couple of things – one; how amazing our oceans are, two; how is the waste treated and three; what could be learned for restaurant waste management back on dry land.
Note – this blog does not intend to examine the actual proportions of waste dumped at sea etc – and strongly advocates for recycling and environmental awareness
The first thing is very easy to understand – our oceans around Australia are amazing and need to be protected. We have blogged extensively on this topic in articles such as rubbish removals Sydney (covering the Pacific garbage patch) and national resource recovery – which highlighted some of the people making a real difference in combating pollution.
Waster provides low cost and reliable bin collections such as restaurant waste management to small and medium companies throughout Australia. You can organise all your restaurant waste management needs (such as grease trap cleaning, sanitary bins, commingled, organic waste, general waste and cardboard on flexible 30 day agreements today -check out our options and pricing as below:
Restaurant waste management: what we can learn from cruise ships?
Obviously – as modern cruise ships are equivalent to floating mini-cities -there is lots that we can learn from their operations – and insights on the problems of waste management, waste treatment and recycling and being a green business. To put this in perspective – Royal Caribbean alone carries over 5 million passengers per annum.
It is interesting to see how things work when normal wheeled bin collections are not possible.
Environmental standards have increased over the years  – limiting the waste that can be dumped in the sea. Note: this can still be a problem in the Caribbean region – a huge market for cruises – due to the Islands that ships visit not having enough landfill capacity or recycling facilities for a floating city to utilise.
According to the Royal Caribbean website:
"As part of our aggressive waste management operation, we hand-sort the waste from every trash receptacle on the ship, including those in staterooms. We carefully separate materials that can be recycled, and when our ships arrive at ports in Miami, Ft. Lauderdale (Port Everglades), Tampa or Port Canaveral, Florida the materials are offloaded to the appropriate places. Recyclable clothing and books are donated, and dry waste and internationally regulated food-contacted waste that cannot be directly recycled are sent to a waste-to-energy facility where they are converted into electricity."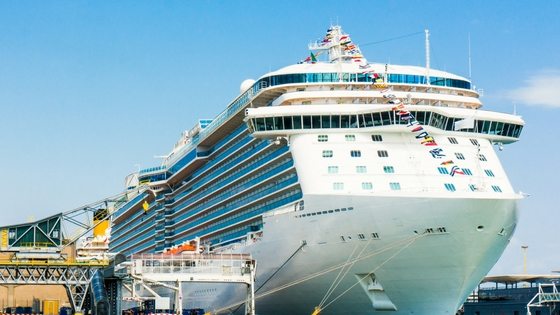 Note – food waste can be dumped at sea as long as ground down and far enough out to sea. Food waste can be mixed with water, pulped in a grinding machine, and then usually pumped into the sea.
"Some cruise lines press the food waste in a giant trash compactor, dry it, and then burn it to produce hot water for your shower."
Separating organic food waste from other waste streams
This process basically means that the kitchen area needs to operate a strict separation of organic food waste from other waste and recycling.
In many on land kitchens – organic waste is not separated from general waste and thus ends up in landfill due to the perceived difficulty and expense in separating it in the kitchen area. A cruise ship gives us great lessons on what is possible in restaurant waste management as with correct processes and attention to detail – organic waste can be separated in the kitchen prep area.
Organic waste bins can then be utilised or on dry land – worm farms or composting units can be utilised.
Conclusion:
Whilst the environmental impact of cruise ships is questionable (as with most tourism and travel) the latest on board practises can indicate real steps forward that could be followed on dry land in restaurant waste management.
Organic food waste bins really need clear and adhered to processes to work properly. If it can work in the compressed confines of a ship galley – it should be able to work in a restaurant or cafe kitchen also.
For an insight into how big the pollution of our oceans is – see our blog on plastic waste.
See our related blog post on waste management for cafes here.