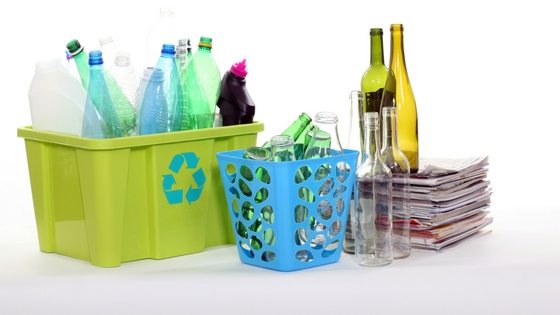 Waste Management Recycling: How Much Rubbish Do You Produce?
It is a beautiful sunny day in Sydney – which I am sure is replicated in many state capitals throughout Australia today. I am feeling in a particularly good mood – as it is back to school day for kids (always nice) and also I am just back from a short holiday. Seeing the amazing coastlines and oceans of Australia always makes me think of how we can protect our environment more and what the waste management recycling industry can do to assist.
When we speak to new customers (or potential customers) – one of the first questions they ask is "what sort or bin do I need" or "what size of bins can I use?" When you start a new business – it can be very difficult to accurately work out or forecast how much waste management recycling and garbage you will produce. Of course – when you have been in operation for a couple of years you will have a pretty good understanding of it.
You can easily arrange all your waste management recycling bin needs online by pressing the button below:
zero waste
– but in the mean time – we always suggest putting in place a sensible
waste management plan (simple is nearly always better than complex and delivers better results)
and take smart and cost savings steps to maximise recycling and save money.
Waste management recycling – do you know how much waste you will produce
At waster – we offer real flexibility as we know that business needs (especially small and new businesses) change rapidly and what was suitable a year ago – may no longer be right for you. With our flexible plans and no lock in agreements – you can easily change your bin size, collection frequency – or waste streams. This means that if you can use waste management recycling processes to recycle more – you may be able to reduce bin pick ups for your general waste.
You can see our blog on bin sizes here.
For an indication of how much waste the average person produces – we read an interesting article recently at Statista
"Plastic packaging waste is a huge problem around the world. Despite efforts in some European countries such as plastic bottle deposit schemes or having to pay for plastic bags in the supermarket, the average EU citizen creates 31kg of plastic waste per year. The worst country by a long way though is Ireland. 61kg of packaging is thrown away by the average Irish person, 9kg more than the second most prolific country, Luxembourg."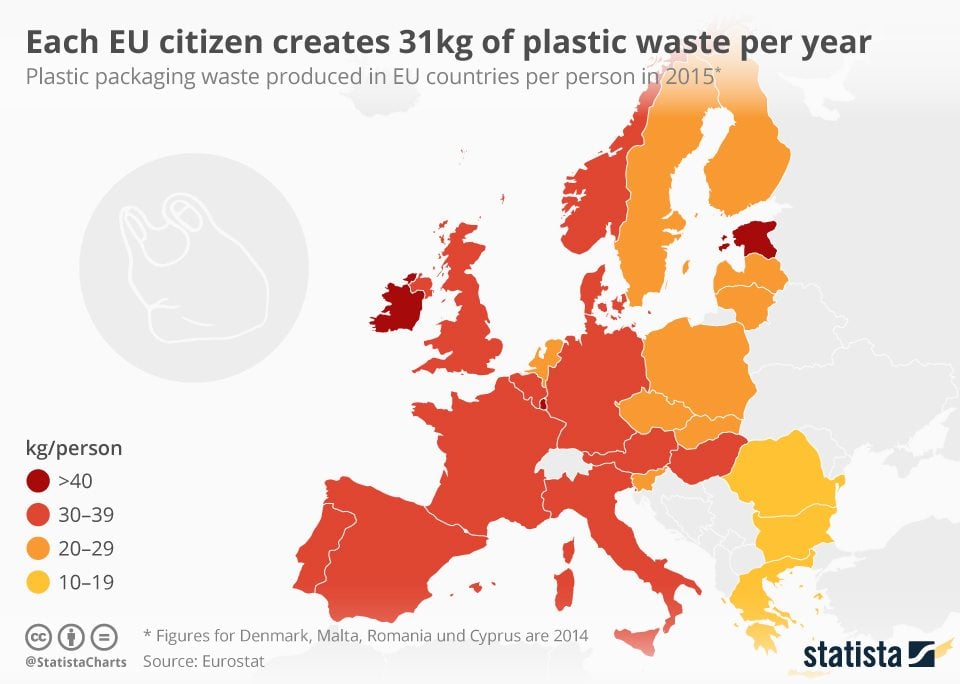 If you put this in perspective – in the waste management recycling industry – 60kg of recycling waste would fit in a 1 metre bin – i.e. that is the industry standard weight. Of course – you need to consider what type of business you operate – and whether it is an office, restaurant etc.
Conclusion:
Waste management recycling is growing in importance as people care more and more for the environment. When starting a business – it is often tricky to estimate your actual waste bin needs. Speak to Waster if you have any questions.