Wollongong Waste Disposal: Cheap Business Waste Management 2020
Wollongong waste disposal: as most business owners and operators in the Wollongong region of New South Wales will be aware, you face extremely high waste management costs – significantly higher than any other region in the country.
The reasons for this are numerous – but the main ones are:
– A lack of competition for Wollongong waste disposal and bin collection services – i.e. not as many companies operating garbage trucks as in other metro regions.
– The second major issue is that the local landfill is extremely expensive – and is becoming a real burden on business in the city and wider area.
The rates faced by Wollongong businesses are even noticeably higher than in waste management Sydney. These high prices have a real impact on the profitability and viability of small and not so small businesses in the Wollongong area.
We have covered in other blogs – how landfill levies – if not backed up with real investment in viable recycling infrastructure – are simply a hidden tax on small business.
Why are Wollongong waste disposal and collection services prices so expensive in 2020?
A major contributing cause of the high costs in Wollongong is the NSW Government levy imposed on disposing of waste and landfill tips (check out our step by step guide to getting low prices in Sydney waste management). The levy imposed in the Wollongong region is the same as that in Sydney Waste and Newcastle and as at 9 Dec 2019, it stands at $141.20 per tonne dumped (which is a significant increase on prior years).
This is an extremely significant amount and is much greater than any other state in Australia – for example Waste Management Brisbane had no levy on dumping at landfill at all until 1 July 2019!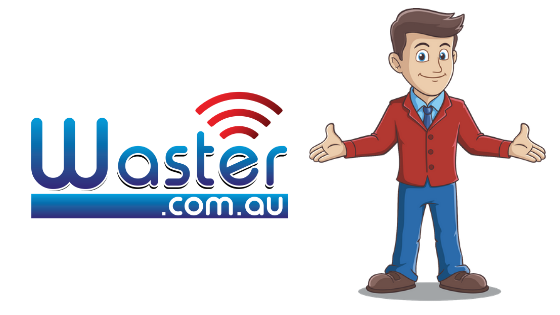 You can check up to date information relating to levies and other pertinent information through our waste resources page.
The other reason for high prices – is the high gate rates at the local landfill – for example see the pricing brochure indicating tipping prices as high as $348 per tonne! This is up to 6-7 times higher than in metro Brisbane.
How can you get cheaper waste services Wollongong prices?
Now that you know how much impact high Wollongong waste disposal and collection costs are having on your business it is vital that you take action. After all, knowing you can do something and not doing it is not better than not knowing at all.
I heard a quote recently on this vein – "being able to read and not reading is no better than not being able to read".
Anyway – the simple steps you can put in place today to increase your business flexibility and get lower prices for your Wollongong waste disposal collections and recycling include the below listed:
A. Move away from signing long term lock in contracts. – Waster.com.au operates on flexible 30 days contracts with only one price adjustment per year. With extremely high prices, it is vital that you do not tie yourself into services that may not best suit you.
Since legal changes in the last few years – better protecting small businesses from unfair contracts – the waste industry is certainly moving to fairer and more transparent contracts.
B. Check our online prices in our waste services shop. You can check the comparison rates that Waster can offer you today in our online shop. These are the rates you will pay with no hidden extras – these rates are also valid for financial year 2019/20 – i.e. to June 2020. Note – Waster generally adjusts rates once a year – on 1st July.
C. Avoid paying any hidden or additional charges. Your prices for Wollongong waste disposal are high enough, you should really avoid any unexpected charges to ensure cheap waste services. Your current supplier may include these as environmental fees, admin charges, delivery charges, account upkeep expenses, bin rentals or site fees.
Waster.com.au practises a clear pricing approach where you only pay what you have signed up to (and of course you can leave at any time if we do not do what we say!)
D. Really consider improving your recycling performance. With very high general waste costs due to landfill gate rates and State levies, reducing your general waste collections or bin sizes by improving recycling can be very effective to reduce costs.
We would certainly recommend you consider whether you can get cheap or even free cardboard recycling as well as commingled recycling. Improving recycling is as important in Wollongong as in Sydney, Darwin waste collections or anywhere else.
Check out our blog on skip bin hire Wollongong. What applies in Wollongong also applies throughout Australia – such as for waste disposal Canberra.
Where does Waster provide waste services Wollongong?
You can check your postcode against our master list of served Wollongong suburbs on our map. We cover the entire Wollongong metro region. If you fall outside these postcodes – please contact us and we will be able to provide a quote specific to you business.
The postcodes we service are as below:
Postcodes: 2500, 2502, 2505, 2506, 2516, 2517, 2518, 2519, 2525, 2526, 2527, 2528, 2529, 2530
Suburbs serviced include (note this listing is not complete – you should use the numeric postcode as the master): Yellow Rock, Blackbutt, Barrack Heights, Huntley, Port Kembla, Cringila, Berkeley, Cordeaux, Figtree, Spring Hill, Fairy Meadow, North Wollongong, Balgownie, Bellambi, Corrimal, Russell Vale, Bulli.
Check out our article on Central Coast rubbish removal if you live further up the east coast.
Your first step
The first step to take is to check out our prices
See our blog on rubbish removal Wollongong.