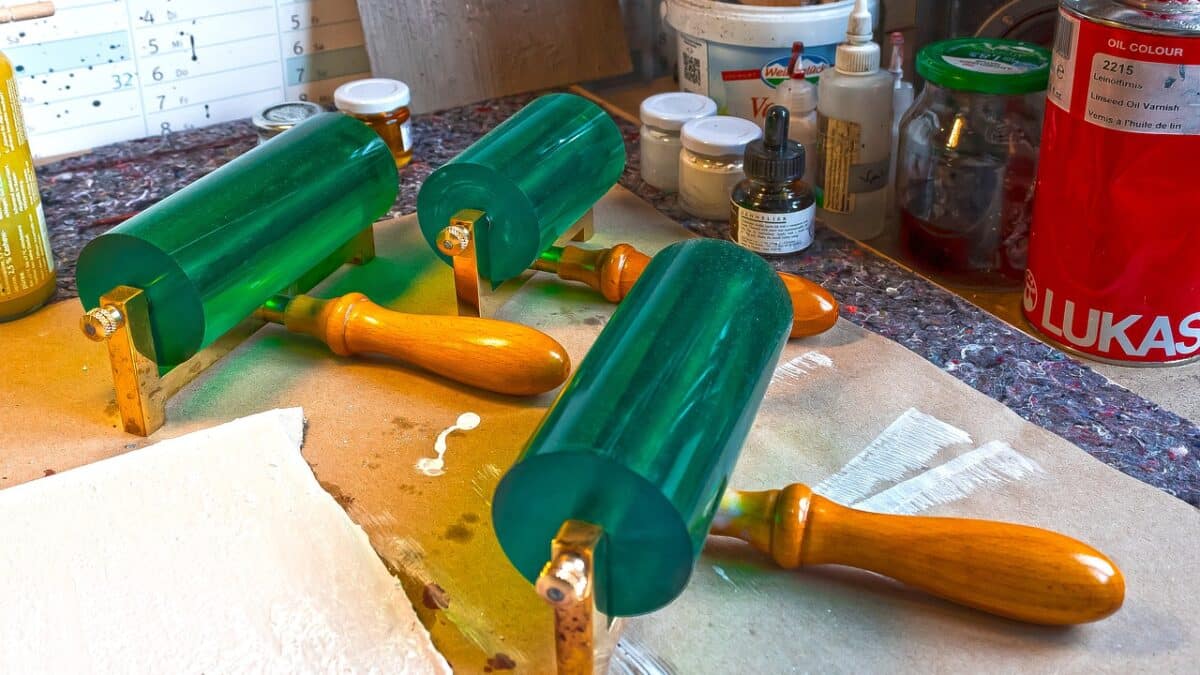 Waster Asks: How Can You Dispose Of Paint Thinner? 🖌️
How To Dispose Of Paint Thinner 🖌️: Paint thinners and other paint-related products can cause all kinds of harms if mishandled. Hazardous substances, as we classify them, like paint thinners should be disposed of properly. Continue reading this blog to learn how.
Paint thinners – mainly made of mineral spirits, mineral and true turpentine, acetone, toluene and other kinds of solvents – has the main job of thinning oil-based paints and cleaning tools for paintings such as paint brushes and rollers so that you can use them again next time. This volatile solvent, when left unused, should either be properly stored when you have done the project and want to use it again for the future or dispose of if you have no plans of using it anymore.
Either way you deal with paint thinner, you should do so correctly as this hazardous materials can cause harm.
Paint thinner should not be tossed in the rubbish/general waste bin as it is easily combustible. This flammable liquid has a flashpoint of 104 degrees Fahrenheit, so you really have to tread with care.
What about disposing of paint thinner by throwing it down the drain then? Would that help? The answer to that is still a hard no. Doing this will lead to groundwater contamination, which can cause issues for your neighbourhood.
Do remember that you can be subjected to hefty fines as per regulations if you dispose of paint thinner or other similar hazardous substances improperly. We have created this blog specifically to provide you with some steps to deal with paint thinner the responsible and safe way. Read on to learn more.
Waster provides readily-available recycling solutions for small and medium Aussie businesses
Before we take you further into the discussion and talk about how you can safely dispose of paint thinner and/or other paint-based products the safe and responsible way, we want to share Waster with you.
Who is Waster? Why do plenty consider it as one of the best waste and recycling companies in Australia?
---
>Download Now: Free PDF Business Owners Guide To General Waste Bin Services
---
Simply put, Waster provides you with innovative solutions for your and your business's waste management and recycling needs. In addition to that, we provide flexible, 30-day contracts instead of the typical lock-in contracts, which proves a better choice nowadays.
Click on the blue button below to learn more.
Here is how you can dispose of paint thinner
First things first and to get this out of the way, you cannot recycle paint thinner as they contain harmful chemicals. As with any other hazardous materials, you only have proper storage or disposal as the main option.
With that out of the way, we now take a look at the step-by-step process on how you can dispose of paint thinner.
1. Place the thinner inside glass or metal container
The first thing you should do is to pour the paint thinner inside a metal container. Seal it tightly as to not let it get in contact with air, as this could start a serious fire. You should also make sure to put a label on the container with details like the type of paint thinner inside and the date you put it there.
After doing this, you should store the paint thinner-filled container in a safe area free from air, heat, spark and flame before finally moving it to where you should take it (which we will state below).
If you intend to use the paint thinner again but found it dirty, then you need not to worry. Let the paint or dirt from rollers or paint brushes settle down to the bottom. You can wait for as short as a few days up to long, several months depending on how dirty the paint thinner is.
2. You can dispose of paint thinner containers through the recycle or rubbish bin
Depending on where you live, paint thinner containers may be rinsed and recycled. Check with your local council to learn more of this.
But, if not you cannot recycle the container, then you have the main option of tossing it in the rubbish bin.
You should make sure to completely dry the container, clean it thoroughly and remove any contents (one inch being the maximum allowed paint content) from it for both options.
It is not dangerous and encouraged to throw the empty container in the rubbish bin if it has less than an inch of paint residue in the bottom. Otherwise, you should dispose of it in a hazardous waste collection facility or other similar events, especially if the contents inside is thick.
If it is still liquid-y, then you can dry out the container. Dry it out by removing the lid and place it outside so it can dry.
3. Find suitable disposal options (hazardous waste facilities/events)
As mentioned above, we recommend you to coordinate with your local council and enquire about available hazardous waste facilities or events near your area.
We have an example of events/programs that accept hazardous waste such as paint thinner for disposal.
If you want to dispose of paint thinner or other types of hazardous household chemicals, and you are located in NSW, then we have some options for you.
NSW
For NSW, you have the Household Chemical Cleanout.
Taking advantage of the CleanOut program ensures that you safely and easily dispose of your hazardous household chemicals. This program has events all across NSW on specified dates, free of charge.
Should you want to use this, do take note that you can bring these types of household chemicals to a Household Chemical CleanOut event:
Solvent and household cleaners
Floor care products
Ammonia-based cleaners
Pesticides and herbicides
Poisions
Pool chemicals
Hobby chemicals
Motor fuels
Fluorescent globes and tubes
Acids and alkalis
Smoke detectors
Paint and paint-related products
Gas bottles
Car and household batteries
Motor oils and cooking oils
Some reminders: business-related and commercial quantities of chemicals are not accepted.
As the events are usually held in the Sydney, Illawarra and Hunter regions, they are very much open to all NSW residents.
We encourage you to view the NSW EPA website for more information.
SA: free household chemical and paint drop-offs
In South Australia, you can drop off your household chemicals for free through Green Industries SA Free Household Chemicals. Here, they provided a list of locations you can go to, so make sure to check the place nearest to you to dispose of your rat poison!
North Plympton: 181 Morphett Road, North Plympton. Opening hours: Monday-Friday 7am-4pm, Saturday 8am-3pm, Sunday 10am-3pm
Campbelltown: 6 Newton Road, Campbelltown. Opening hours: Monday-Friday 8am-3pm
Edinburgh North: Gate 3, Bellchambers Road, Edinburgh North. Opening hours: Monday-Friday 8am-4pm, Weekends 9am-3pm
Heathfield: 32 Scott Creek Road, Heathfield. Opening hours: Monday-Friday 7.30am-4pm, Weekends 9am-4pm
For your nearest free paint drop off location, visit PaintBack's website: www.paintback.com.au
Accepted items:
Acids and alkalis
Brake fluid and coolants
Motor oil
Cleaning products
Fumigants
Liquid paints – oil and water-based up to 100 litres
Gas cylinders
Batteries
Pesticides, herbicides, insecticides
Photographic chemicals
Poisons
Pool chemicals
Solvents, varnishes and stains
Fluorescent light globes
Other household chemicals
Check out their website to learn more.
Reminder: dispose of the paint thinner-soaked rags, as well!
Like how you dispose of oil-soaked rags, You should make sure to dispose of rags soaked with paint thinner, too. They also become easily flammable when they are soaked with paint thinner. To dispose of soaked rags properly, remember to fill a tight-sealed, clean container with rags and water so there will be no chance of combustion. Bring them to a hazardous waste facility afterwards.
Contact Waster right now for your waste and recycling needs now!
Does your Australian-based business need waste and recycling services? If so, then you have come to the right web page!
Please call 1300 WASTER (1300 927 837).  You can also email us at enquiries@waster.com.au if you have any further questions. Find the best deals in terms of waste and recycling pricing and services!