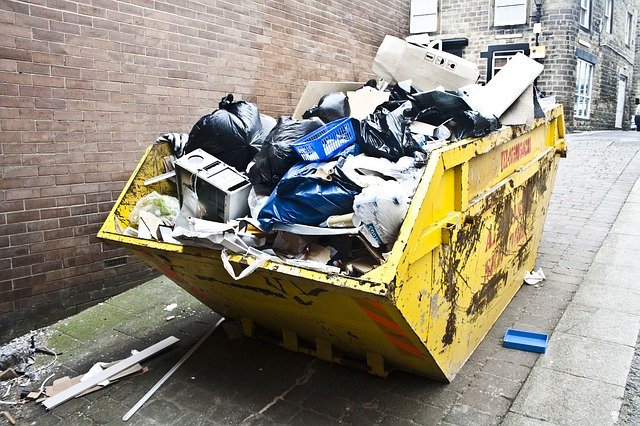 Waste Management Liverpool NSW 🗑️
Waste Management Liverpool NSW 🗑️: We cannot deny businesses produce heaps of rubbish every day in the wake of their operations that utilise resources. As a result, landfills are being filled (of course) and the environment is suffering, as well. If nothing happens to combat this, we will see the overfilling of landfills and the destruction of the environment, namely land, air, and water pollution.
Businesses, in particular, must own up to their waste and implement ways to dispose of them properly. But they cannot do that on their own. They need the help of professionals, fully trained and licenced to handle their waste. In short, they need the help of a private waste management company or provider.
Waster provides waste management and recycling services to small and medium businesses in Australia. And for this blog, we will focus on our offered services to businesses located in Liverpool, NSW. So read on to learn more about us!
---
>Download Now: Free PDF Business Owners Guide To General Waste Bin Services
---
A Bit About Waster
Before we continue with the discussion on Waster's Liverpool, NSW waste management and recycling services, let me share with you more information about Waster.
We here at Waster provide you with innovative solutions for you and your business's waste management and recycling needs. Furthermore, we provide flexible, 30-day contracts instead of the typical lock-in contracts, which proves to be better.
Click on the blue button to learn more.
---
READ: Campbelltown Rubbish Collection 🗑️
---
Waster's Waste Management Services Offered To Liverpool, NSW Businesses
As we said at the top, Liverpool is located in the state of New South Wales (NSW), Australia. Additionally, more information about the place states it identifies as a suburb of Greater Western Sydney, specifically located at its centre.
Business in Liverpool is booming as of lately because of its rapid population growth, but the council itself is still "mindful significant challenges exist in ensuring that local employment growth keeps pace with population growth," as per the Liverpool government.
As such, with the growing opportunities, we will also surely see growth in waste production. As a result, it is best for Liverpool, NSW businesses to acquire waste management and recycling services.
Why You Would Want To Partner With Waster
Low prices
No hidden fees or unexpected charges when it comes to our Liverpool, NSW waste management services. In fact, when you find out our prices, we are confident that you will find our 30-day agreements and no hidden fees to be the best value in budget waste management service in Liverpool, NSW.
A great customer service focus for rubbish removal Geelong
With a dedicated contact point for all customers, we provide combined waste management services for Liverpool, NSW businesses; we have all the services you would require, from general waste bin hire to organic food waste recycling. Furthermore, our customer service team aims to promptly answer all of your queries.
Flexible contracts
You do not need to sign a long term agreement; you can go month to month with our waste management and recycling services. This means that you will never be locked into a long (and possibly unfruitful) contract or agreement that does not suit your business requirements.
A real focus on Geelong recycling and decreasing your waste to landfill
And also saving you money at the same time! Waster does not operate landfills. Hence, we are financially incentivised to boost your recycling rates. Additionally, we are also incentivised when we help you save money on waste management costs with our services.
All Of Our Offered Waste Management And Recycling Services To Liverpool, NSW Businesses
Cardboard and Paper Recycling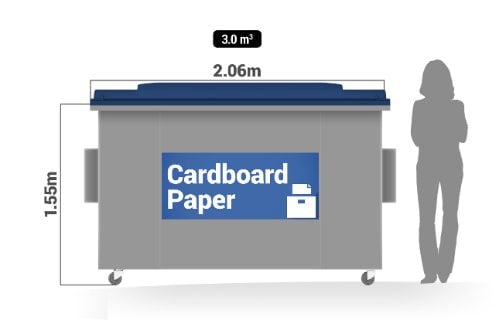 This is a very important service to avail if in case your business in Liverpool, NSW generates a tonne of paper and cardboard waste. But, you can still get this even if you do not produce a significant amount of cardboard and paper waste to help in the environment's sustainability.
With this, you not only reduce your costs but you also help sustain the environment, as well as cleaning up your work premises.
Depending on your waste generated, you can avail Waster's 240 litres, 660 litres, and 1,100 litre rear lift bin waste management service in Liverpool, NSW. This service is recommended for a smaller business that produces a fair amount of cardboard and paper waste.
Additionally, you can also avail Waster's 1.5 cubic-metre, 3.0 cubic-metre, and 4.5 cubic-metre front lift bin waste management service for rubbish removal in Liverpool, NSW, which we recommend for bigger businesses needing bigger bins.
Commingled Recycle Service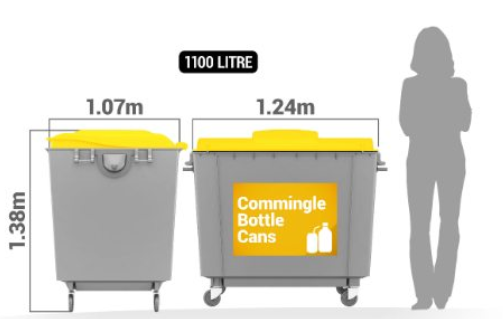 Our waste management and recycling services in Liverpool, NSW also include the much-needed commingled recycling. In fact, you can put all your bottles, cans, and drink containers waste here! They will be sorted out once collected and given a new life, therefore sustaining the environment.
Additionally, Liverpool, NSW waste management and recycling bin hire services by Waster can also help you in saving costs! Know that the heavier your general waste bin, the more costly it is. Correspondingly, recycling bins help you reduce that!
These are the different sizes you can purchase, depending on your business's generated waste:
240-litre commingled service
660-litre commingled service
1,100-litre commingled service
Confidential Paper Destruction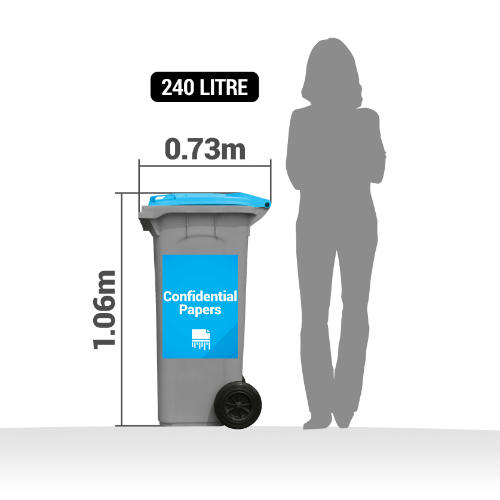 There are some papers or documents that your business needs to get rid of but cannot do so easily due to the information contained in them being sensitive data.
In saying this, Waster offers Liverpool, NSW businesses the best waste management service for this: confidential paper destruction.
Waster offers two standard confidential paper bin sizes, along with quality service:
240-litre confidential paper bin
one-off service (120-litre) or the standard 240-litre
General Waste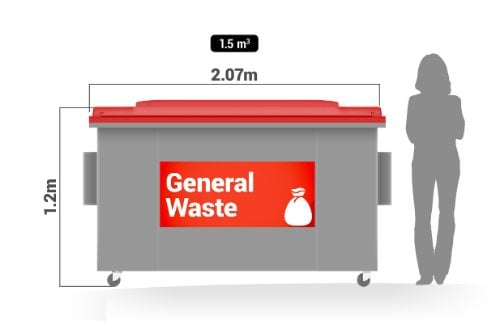 Anything that is considered non-recyclable and hazardous can often be put in the general waste bin. Along with the commingled recycling bin service, businesses in Liverpool, NSW also need this garbage, rubbish, or waste management service to dispose of their trash properly.
Like in Waster's other services, the bins come in different sizes (depending on how big the business is).
For the smaller, rear lift bins:
240-litre general waste bin service
660-litre general waste bin service
1,100-litre general waste bin service
For the bigger, front lift bins:
1.5 cubic metre general waste bin service
3.0 cubic metre general waste bin service
4.5 cubic metre general waste bin service
Grease Trap Liquid Service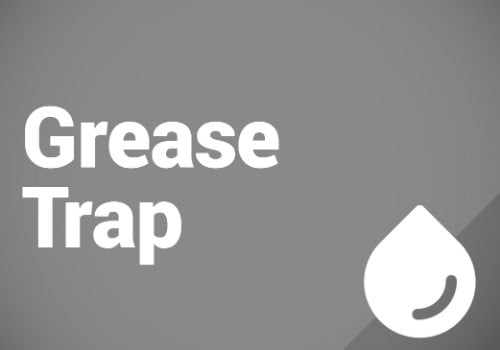 Restaurants or cafes must be careful and check their equipment and ensure that they maintain cleanliness and hygiene in their workplace. The grease trap, especially, can get dirty when neglected. But, some businesses simply do not have the means and time to clean their grease trap, which can lead to problems arising if left uncleaned.
So, what businesses can do is avail a grease trap cleaning service. And, Waster offers that as well!
Medical Service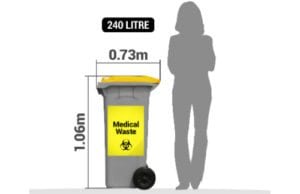 As they always say, "Health is wealth". But, along with the healthcare facilities that treat the sick and injured, also comes the waste generated.
Furthermore, hospitals, laboratories, and other healthcare facilities produce contaminated, biomedical waste, as well as harmful chemicals that can compromise the health and safety of humans, plants, animals, and the environment as a whole.
As a result, proper waste management is especially required in the healthcare sector due to the reasons stated above. Waster also offers medical waste collection services for Liverpool, NSW health businesses that need proper waste management in their facilities.
Waster offers the bin service in two standard sizes:
120-litre medical bin service
240-litre medical bin service
Organic Waste Service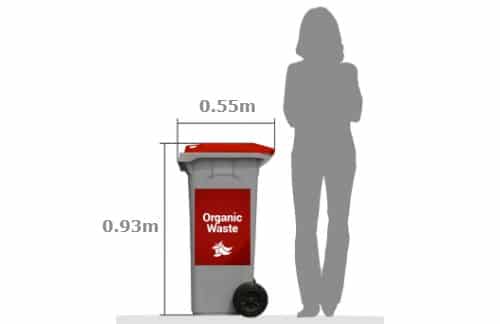 Basing from what I have stated above in the grease trap liquid service, food and drinks businesses will also be full of food waste.
Some businesses resort to putting food waste in the general waste bin, which Waster does not recommend. This is because general waste bins are charged based on the weight of the bin upon the pickup schedule. So, if your bin is heavy, you will be charged more.
The best thing to do here is to purchase an organic waste bin service to "recycle" your food waste. In other words, your food waste will be turned into compost or energy to prevent it from going into a landfill.
As a result, Waster offers Liverpool, NSW businesses one standard bin size service for organic waste: 120-litre organic waste collection service.
TerraCycle Recycling Boxes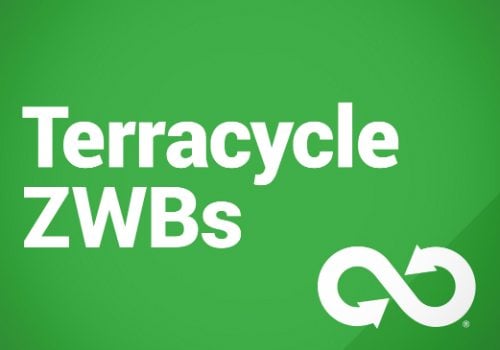 To help you fight off waste better with our services, we have also teamed up with TerraCycle to bring Liverpool, NSW businesses the zero waste box.
You can choose from many options such as TerraCycle zero-waste boxes for:
Beards and Hairnets
Beauty Products
Binders and Folders
Breakroom Waste
Cigarette Waste
Coffee Capsules
Disposable Gloves
Mailroom Supplies
Media Storage
Office Supplies
Pens, Pencils, and Markers
Safety Equipment/Protective Gear
Snack Wrappers
Straws
Toys
We deliver our waste management and recycling services to Liverpool, NSW businesses – along with other businesses in Australia – on flexible 30-day agreements. You can say goodbye to multiyear lock-in contracts and do not need to worry about rollover clauses again!
Waste Management Liverpool, NSW: Conclusion
Rubbish collection and removal in Liverpool, NSW has never been this easier with the help of Waster. Book your services today and check out our online shop!
Additionally, if you have any queries or seek clarifications, you can simply check out our online help centre or call a friendly customer service agent.